The Oregon volleyball team advanced to the regional final with a 24-26, 25-21, 26-24 win over Mendota on Wednesday night in the Class 2A Mendota Regional semifinals.
The fifth-seeded Hawks will take on Rockford Lutheran in tonight's regional title match. Lutheran defeated Stillman Valley 25-11, 25-11 in the first semifinal match.
A back-and-forth first set saw fourth-seeded Mendota finally pull out to a 17-12 lead, only to see Oregon tie it 20-20 on the service of Aubrey Point and a pair of kills from Liz Mois. Oregon then took a 24-23 lead on kills from Mois and Sophie Stender, before Mendota won the set with a pair of aces from Lauren Martin.
The second set saw the Trojans take a 15-11 lead, then Ava Wight's serve and a Kenna Wubbena kill helped Oregon cut it to 19-17. Cass Aylward then served seven straight points, with the run including an ace and a pair of kills by Jenae Bothe, to force a third set.
The final set was tied 8-8 before Oregon slowly pulled away for a 22-17 lead. Mendota fought back to tie it 23-23 and 24-24, but Bothe finished it off with a kill and a block to send the Hawks to the regional final.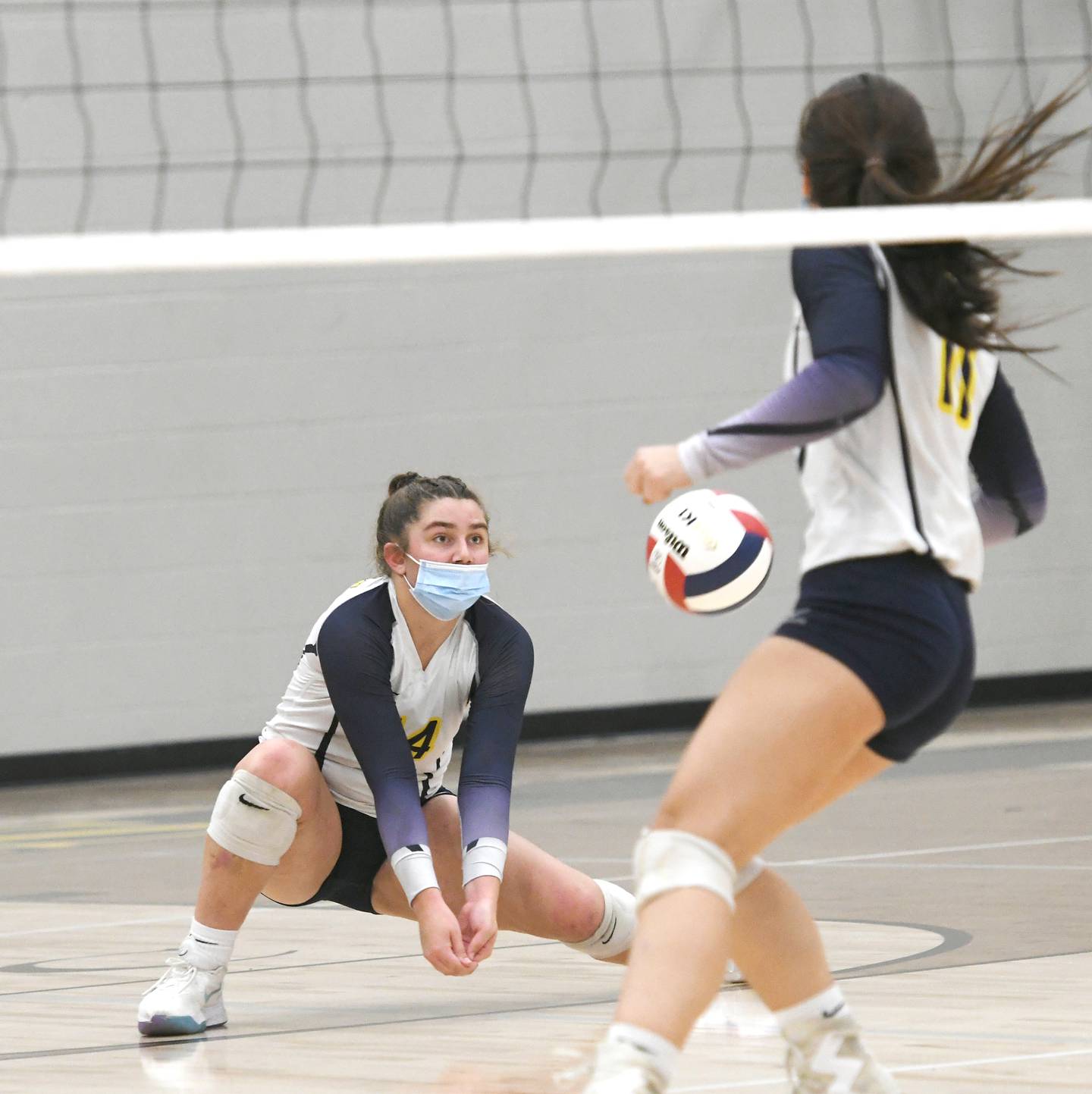 1A AFC Regional
Pearl City def. AFC 25-5, 25-9: The Raiders' season ended with a regional semifinal loss at home, as they fell to top-seeded Pearl City in straight sets.
Annawan def. Polo 22-25, 25-18, 25-18: The Marcos won the first set, but the Braves battled back to win a regional semifinal match in Ashton.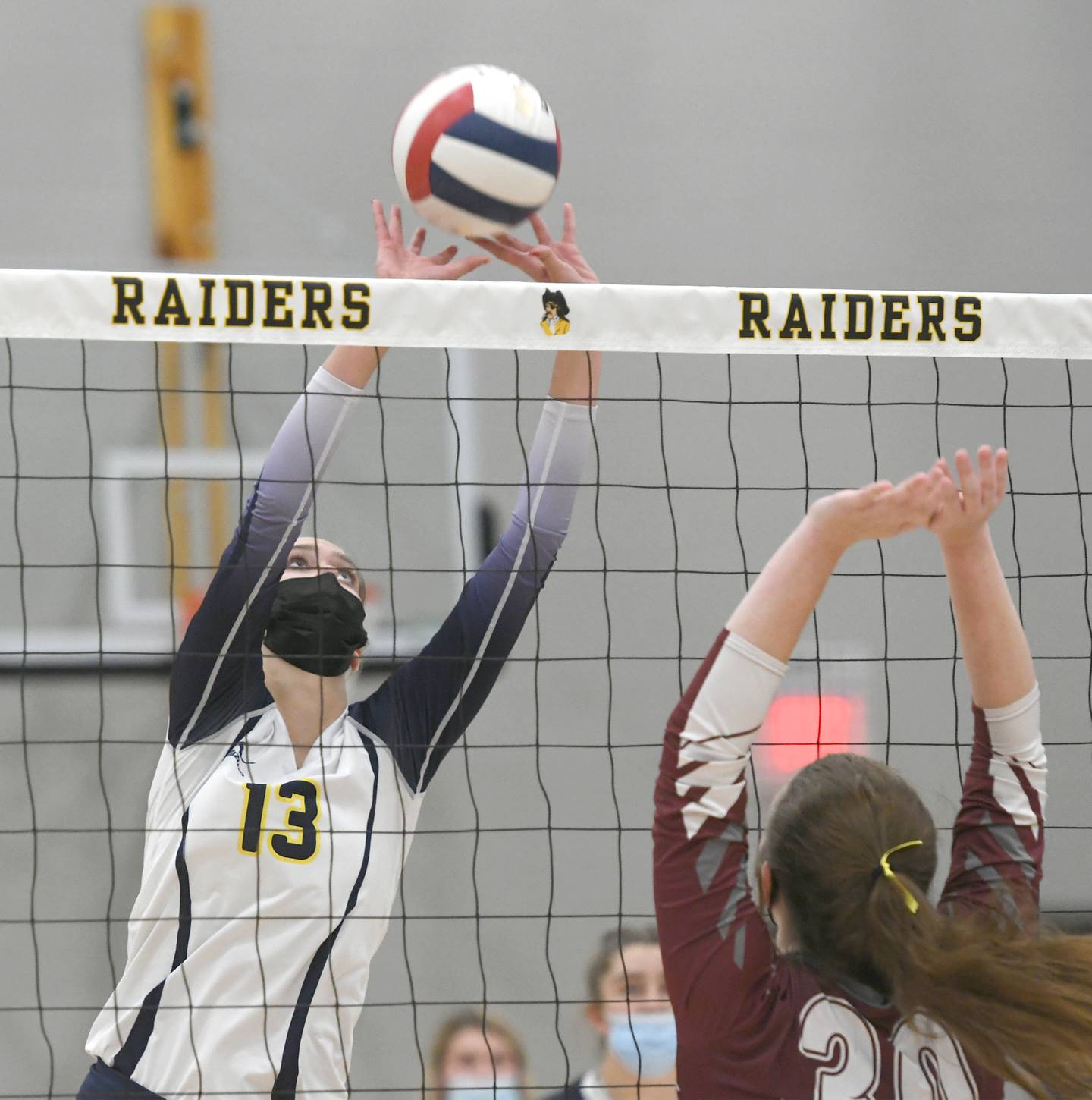 College volleyball
Sauk Valley def. Morton 25-11, 25-23, 25-18: The Skyhawks closed the regular season with a straight-sets win on the road.
Earlier in the day, hitter Michal Willman was named the NJCAA National Player of the Week for the second time.
Willman led No. 5 Sauk (36-2) with 12 kills and 11 digs, Kiley Sanders added seven kills and eight digs, and Maddie Sands chipped in 17 digs. Juliana Rotella spiked four kills, Jaelyn Fitzgerald added three kills, Gabby Jones dished 14 assists, and Addyson Kinn finished with 10 assists.
Up next for the Skyhawks is the Region IV Tournament on Nov. 6-7.