ERIE – Out of the eight Sauk Valley-area boys track and field teams that competed at the Class 1A Erie Sectional at Wayne Hein Field on Thursday, seven will have a representative at the IHSA Boys State Track & Field championships in Charleston next week.
Three Newman relay teams made the cut for this year's state championships, and one took home a sectional title.
The 4x800 relay team of Jacob Donald, Wyatt Widolff, Lucas Simpson and Thomas Powers was the sectional winner, clocking a time of 8:40.96.
[ Photos from the Class 1A Erie Sectional ]
For Simpson, a sophomore, next week will mark his second state championship appearance in as many years.
"Today, I didn't feel the greatest about my leg since I didn't PR, I ran like a 2:12," Simpson said. "And under the heat and in the wind, it wasn't the greatest, but we qualified for state. This makes us happy since we were the only relay last year to qualify for state."
"I'm pretty sick right now, so to run like a 2:04 being pretty sick, that's pretty good, I think," Donald said. "We went to state in the 4x8 last year, got 13th there, so gonna get top 10 this year, top 5, hopefully."
Widolff, Donald, Simpson and Owen McBride later qualified in the 4x400, finishing second with a time of 3:35.64.
In the 4x200, Owen McBride, Cody McBride, Ayden Batten and Marcus Williams earned another runner-up finish for the Comets, running a 1:36.42.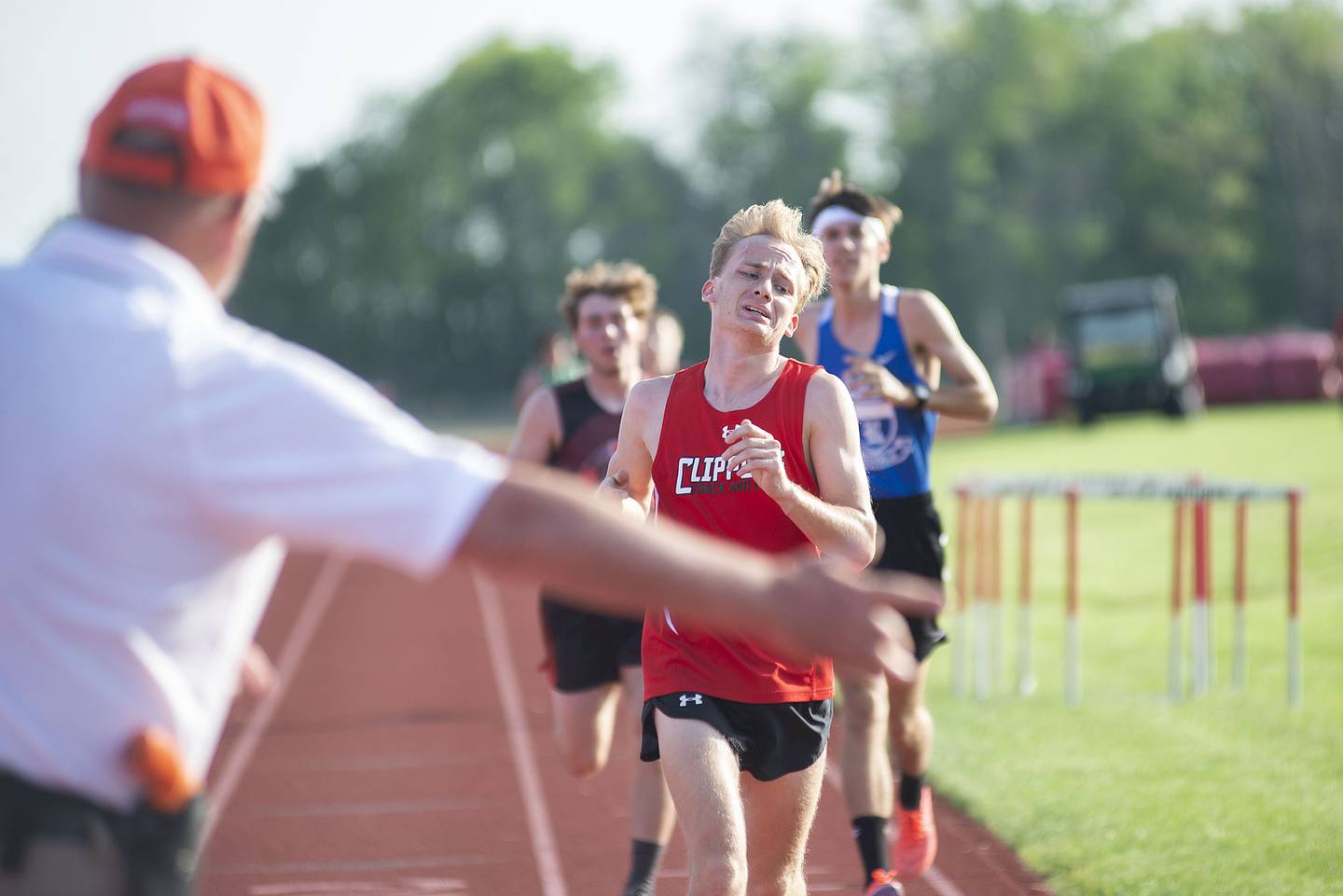 Ohio senior Brock Loftus qualified for his third state championship in three eligible seasons, completing the 3200 meter run in 10:27.52 for a second-place finish for the Amboy-LaMoille-Ohio-AFC co-op.
"[My race today] was all right. I made it to state, so that was the main thing to get done today," Loftus said. "It feels pretty good [to qualify for state]. Just gotta be ready for next week."
Fulton will send two qualifiers down to Charleston next week after a pair of personal-record outings at sectionals.
Braiden Damhoff took second in the shot put to secure his spot at state, recording a throw of 13.35 meters.
"I felt really great today about my performance in the shot put," Damhoff said. "It feels awesome to qualify for state. I have not been to state before. This is my first year actually doing shot put."
Daken Pessman was the other state qualifier for the Steamers, posting a sectional-title winning triple jump of 12.55 meters.
Erie-Prophetstown, the second-place finisher as a team, qualified for state in six events and secured four individual sectional titles.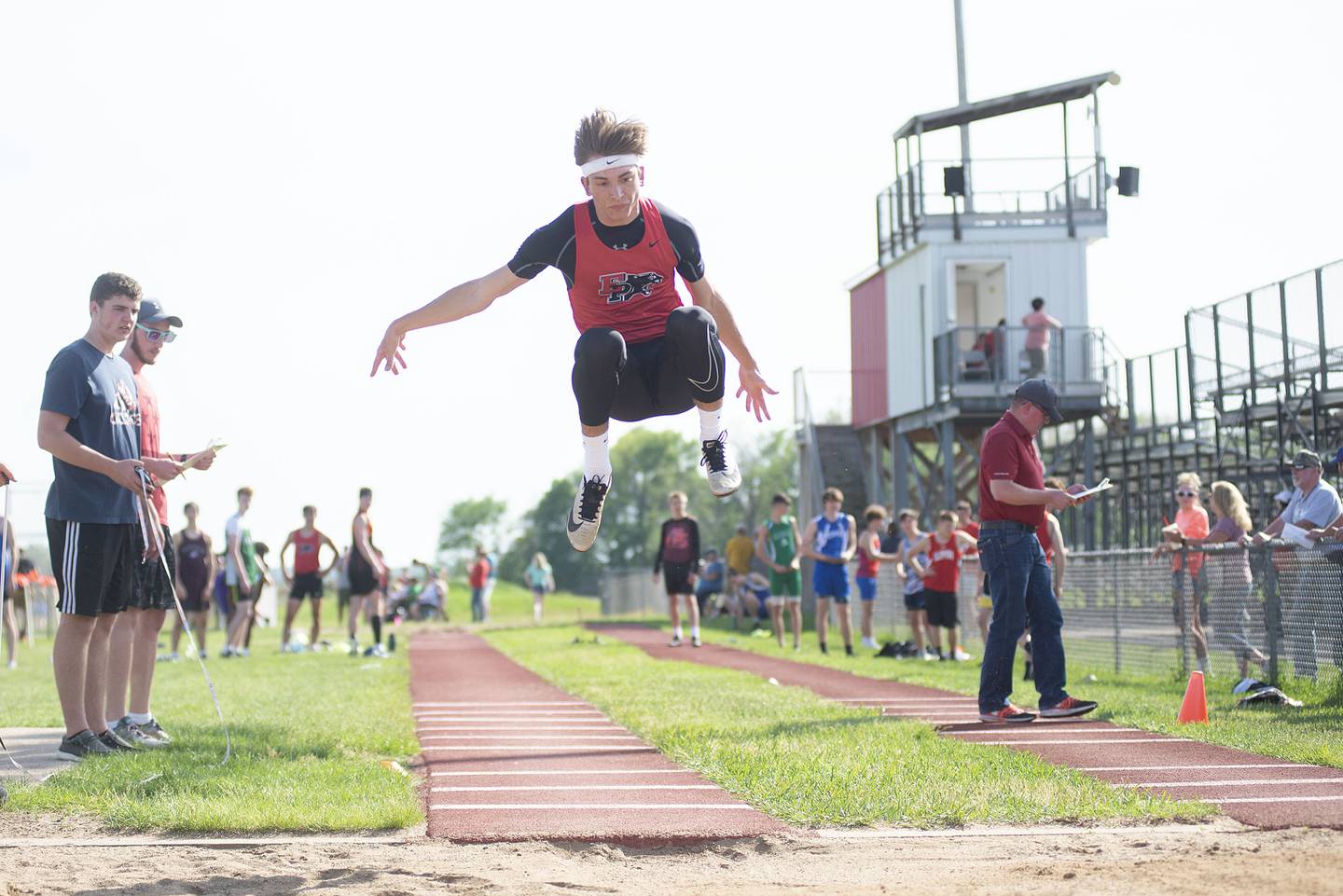 Braxton Froeliger was a triple-qualifier for the Panthers, picking up a sectional title individually in the long jump with a leap of 6.68 meters. He also garnered a runner-up finish in the 4x100 relay, logging a time of 44.23 with teammates Michael Carlson, Trevor Cobo and Ben Lantz.
The same relay team went on to win a sectional title in the 4x200 later in the evening, recording a time of 1:33.72.
Lantz was also a triple-qualifier for E-P, winning a sectional title individually in the 300-meter hurdles with a run of 43.65 seconds, and qualifying in the two aforementioned relays.
Cobo qualified himself individually as well, with a runner-up high jump finish of 1.85 meters.
Parker Holdorf was another sectional champion and state qualifier for the Panthers in the pole vault, clearing the bar at 3.70 meters.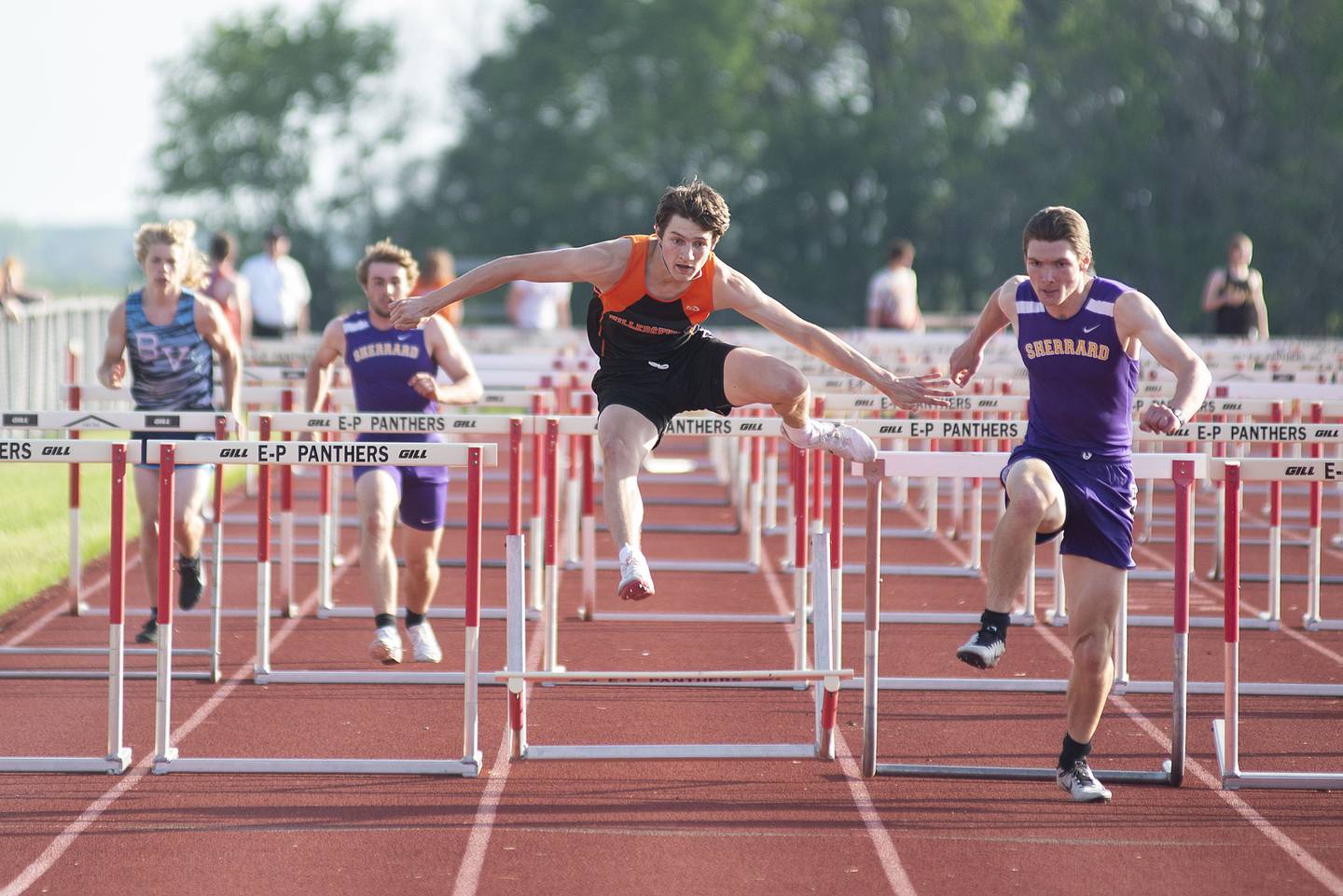 Kolton Wilk and Kacen Johnson qualified for state for Milledgeville-Eastland. Wilk leapt 6.25 meters in the long jump for a runner-up finish, while Johnson finished fourth in the 110 hurdles, but his time of 15.52 seconds easily beat the state-qualifying mark of 16.00.
Brady Wolf, Justice Brainerd, Thomas Dauphin and Alex Anderson won a pair of sectional titles for Morrison in the 4x100 and 4x400 relays, blazing to times of 44.11 seconds and 3:33.82, respectively.
Elijah House was the sole state qualifier for Bureau Valley, achieving a personal record and runner-up finish in the 800 meters with a time of 2:00.97.
Riverdale placed first as a team with 97 points, and E-P was the runner-up with 81. Newman took sixth (43 points) in the 16-team meet, Morrison was seventh (32), and Fulton and Milledgeville-Eastland tied for eighth (31). The Amboy co-op came in at 10th (27), and Bureau Valley took home 13th (11).