STERLING – With a thee-run, two-out Brendan Boudreau double in the top of the second inning, the La Salle-Peru Cavaliers took an early three-run lead over the Sterling Golden Warriors.
With all of the momentum on their side from a five-run second inning, the Cavs rolled to a 16-1 nonconference win Monday evening at Gartner Park.
[ Photos of Sterling vs. LaSalle-Peru baseball ]
La Salle-Peru grabbed a 1-0 lead in the top of the first after a Billy Mini groundout scored leadoff hitter Brady Romagnoli.
But Sterling was quick to answer in the bottom of the inning, loading the bases with a Braden Birdsley two-out walk, a Mason Smithee bloop single and a Braden Hartman hit by pitch.
With the bases loaded, Gio Cantu drew a walk, scoring Birdsley to tie the game, but Mini struck out the next batter for the third out, leaving the bases loaded.
"He did good. He did that our first game of the season, too," Boudreau said about Mini's pitching. "It's nice when he's throwing strikes and the defense is fielding for him."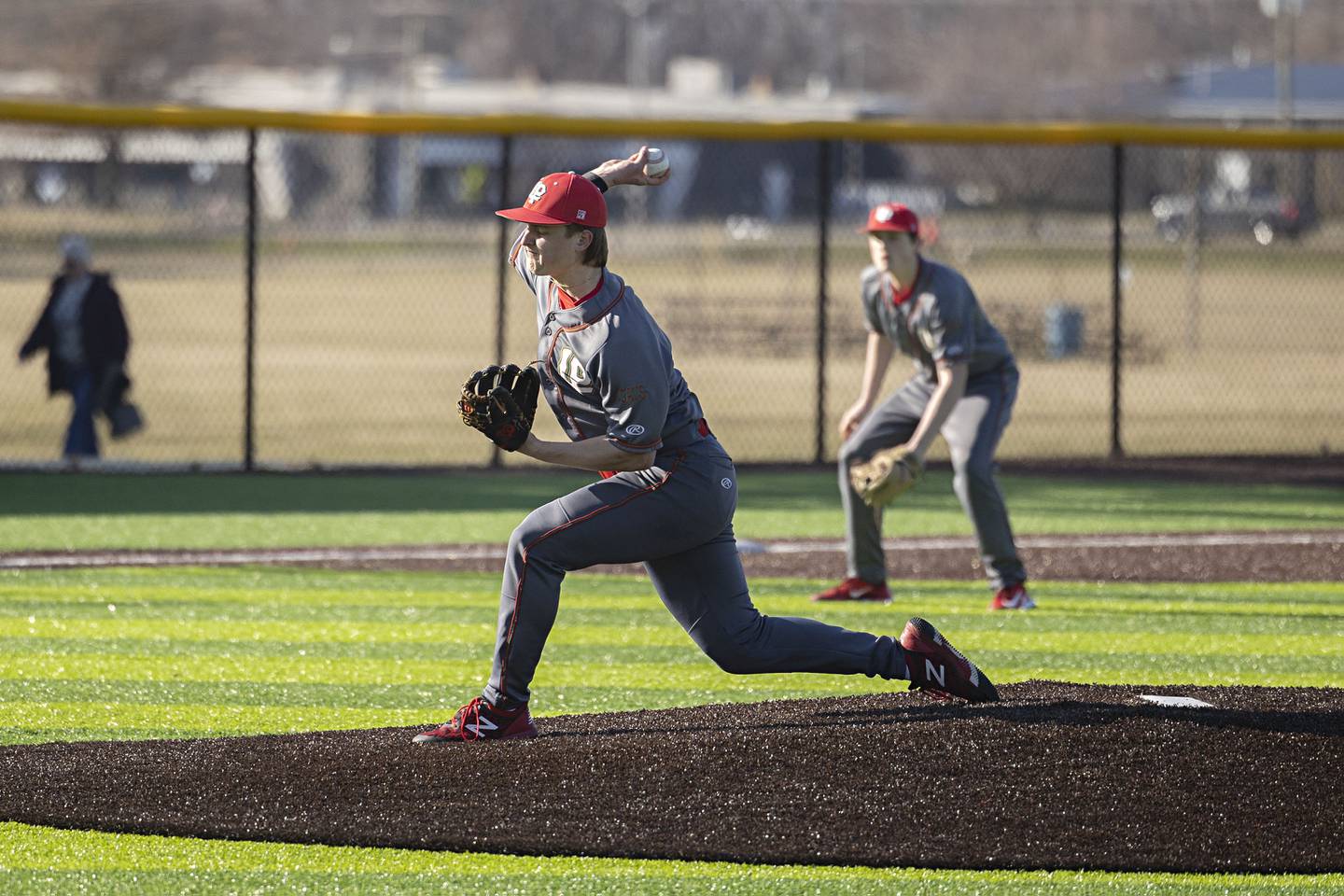 In the top of the second, the Cavs plated five runs. After back-to-back flyouts, Romagnoli walked, Seth Adams was hit by a pitch, and Mason Lynch blooped a single. Boudreau stepped to the plate next and launched a two-out double off the fence in right field. Romagnoli, Adams, and Lynch scored as L-P went up 4-1.
"I think it got everyone amped up," Mini said about Boudreau's clutch double. "We forgot about that last inning, how they came back and scored, and we were just on a roll after that."
Up next, Mini flew a double near second – dropping it in between three defenders on a miscommunication – to score Boudreau, then Nolan VanDuzer doubled over second base to score Adrian Arzola for a 6-1 lead.
In the fourth inning, the Cavs tacked on three more runs, as Jacob Gross hit a bloop double to plate Boudreau, and Jack Jereb singled to second to bring in Romagnoli and Brevyn Vogel.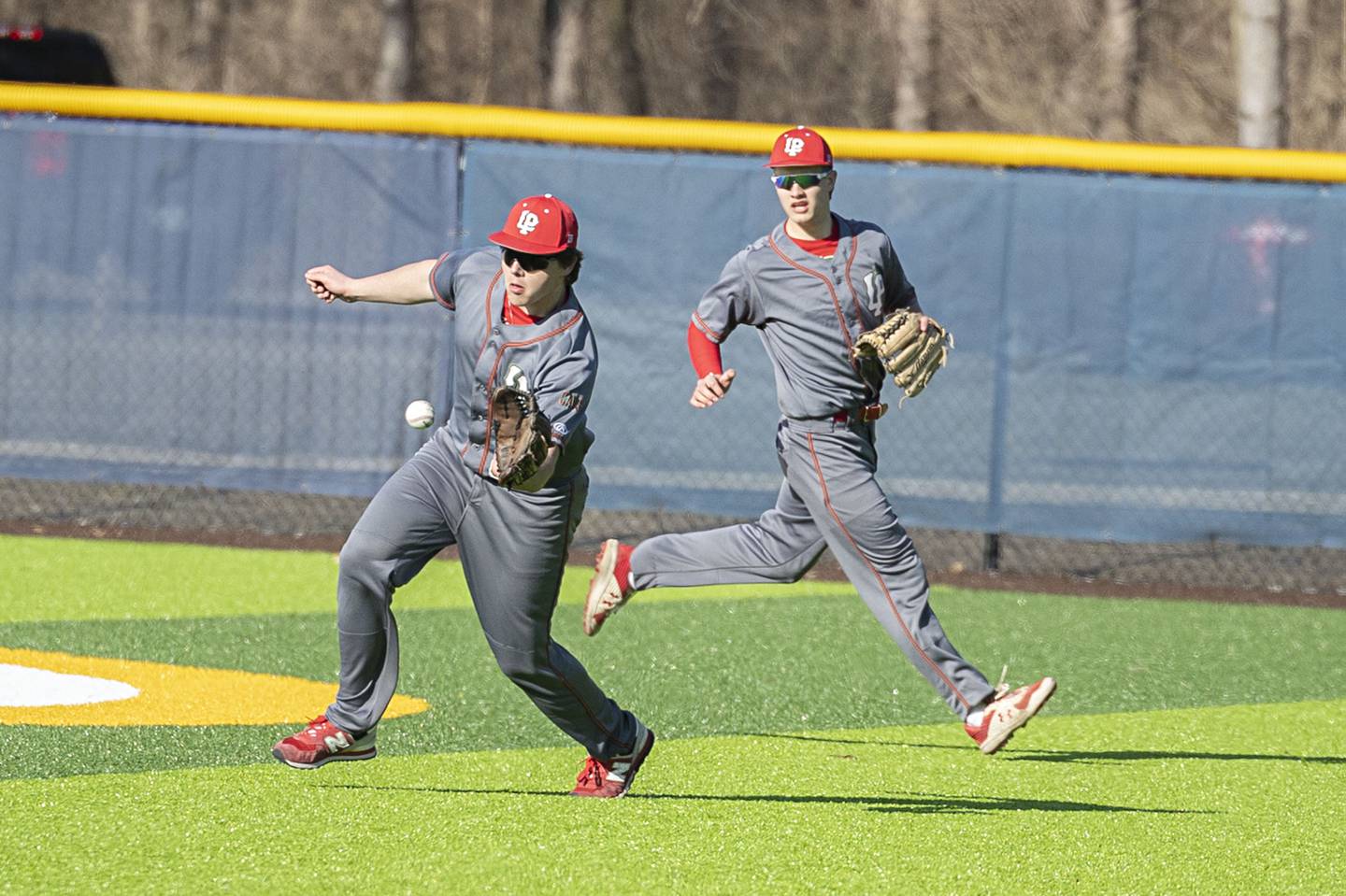 Even with a 9-1 lead, L-P kept its foot on the gas. In the top of the sixth, Jereb singled between short and third to score VanDuzer. In the seventh, the Cavs poured on six more runs.
An Aiden Wenskunas groundout scored Lynch, then an Omar Soto Lopez triple to right plated Boudreau. Jackson Piecha singled to score Lopez before Landon Arthur smacked a two-run single and Lynch hit a RBI single, and Piecha came home on an error throwing to first.
Boudreau scored three runs and finished 2 for 5 with the three-run double, and Mini drove in two runs while also walking three and striking out eight over five innings, allowing six hits and one run.
Smithee went 3 for 4 as the only Golden Warrior with multiple hits. Dylan Ottens struck out one and walked one, while allowing one hit and one run over two innings of relief for Sterling.
"Our strike percentage was really down. We threw about 53% strikes, which put us behind in counts a lot. Our pitchers battled, I'll give them that," Sterling coach Darwin Nettleton said. "But unfortunately, being behind in the count, a lot of the hitters, they have some advantage counts; that's what we call them. That kind of stung for us. And then defensively, we were probably our worst. And we just have to do a better job as coaches of getting our defense more prepared."