LOUISVILLE — There's more to horses than just riding them.
Just ask Olivia Charles, a member of the state 4-H hippology team. She knows about horse health, breed characteristics and equine management. Moreover, she got to demonstrate what she knew in a national level competition.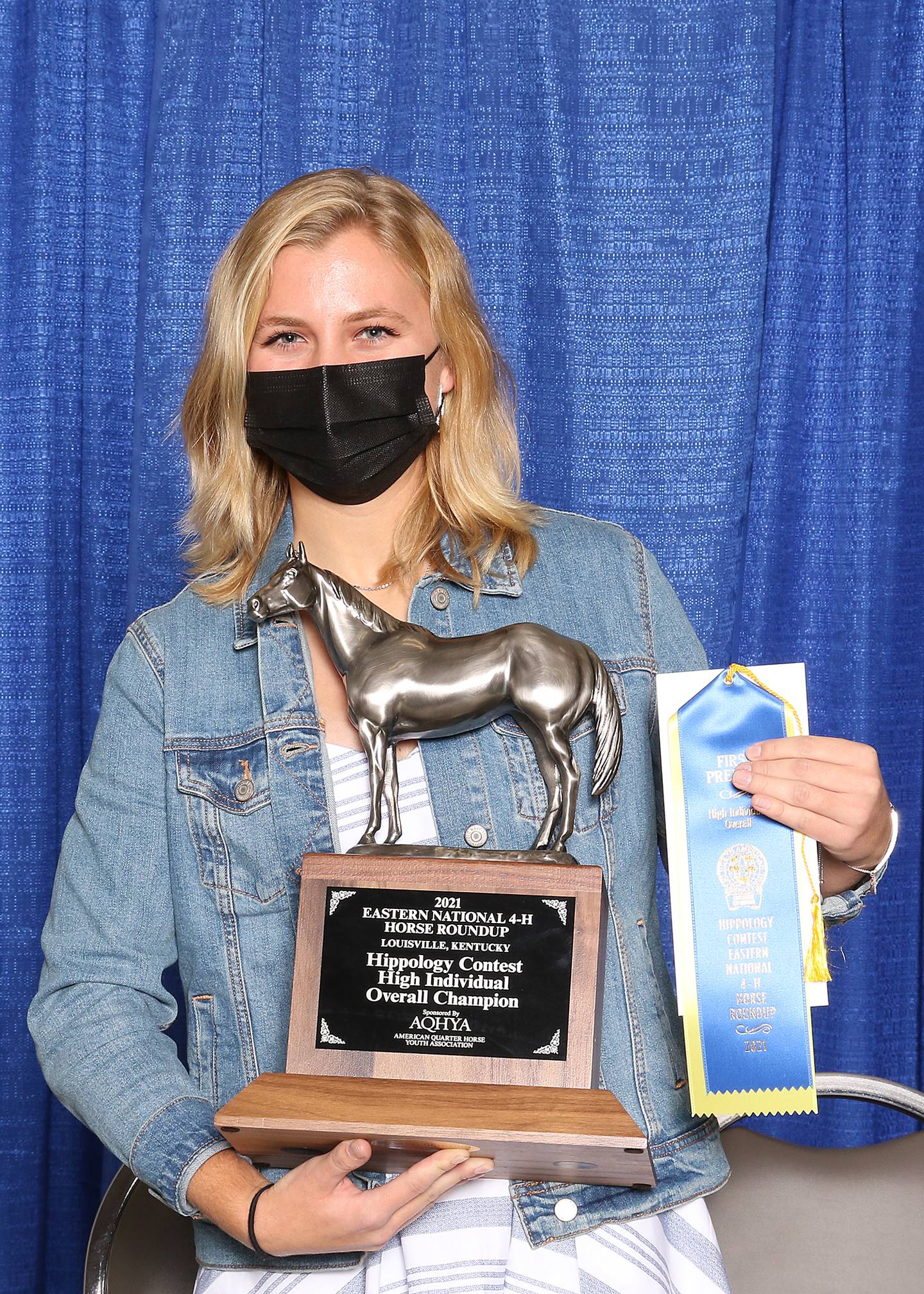 Charles, who was representing Carroll County 4-H, was the overall individual champion for the Eastern National 4-H roundup that took place Nov. 5-7 at the Kentucky Fair Expo Center. Her overall score was 442, a winning margin of just nine points.
Moreover, she brought home team honors. She, along with Tea Thomas of Whiteside County, Natalie Johnson of Ogle County and Desiree Reid of Mercer County were the reserve champions. North Carolina was first overall at 1743 points while Illinois was second at 1698.5 points.
"Being a member of the team has given me study skills, teamwork abilities, and the knowledge to be successful in my college career and future occupation," said Charles. "And it has given me horse sense to give back to the industry and to be a well-spoken horse woman."
In the written portion of the competition, Charles was second while the Illinois team placed third. In team judging, Illinois placed sixth. In the stations competition, Charles was first with a 132 score and Illinois was second, only two points behind North Carolina. In the team problems competition, Illinois was seventh.
The team portion of the competition included fielding a wide range of questions, ranging from anatomy, tack identification, feed samples, disease management, parasite identification and quality assessment.
Illinois youth competing in the Eastern National 4-H Roundup are supported by the Illinois 4-H Foundation and its donors.
L to R: Téa Thomas (Whiteside Co), Olivia Charles (Carroll Co), Desiree Reid (Mercer Co.), Natalie Johnson (Ogle Co.)
Olivia Charles Hippology Overall High Point Individual
About Extension: Illinois Extension leads public outreach for University of Illinois by translating research into action plans that allow Illinois families, businesses, and community leaders to solve problems, make informed decisions, and adapt to changes and opportunities.
Source: Deb Hagstrom, Equine Extension Specialist, hagstrom@illinois.edu
Writer: Carissa Nelson, Media Communications Manager, 4-H State Office, carissa7@illinois.edu