STERLING – The City Council on Monday approved updated plans for the long-awaited redevelopment of the Lawrence Bros. and National Manufacturing sites, the main components of the city's $300 million master plan for its Riverfront Reimagined project.
Developers Gorman & Co. included estimated costs and timelines, which are based on current market conditions and are subject to change, as well as floor plans for each building.
Much of the work is set to begin next year.
Plans call for prioritizing the use of local labor and materials, the company said.
According to the updated plan Gorman submitted to the city:
Phase 1 will focus primarily on preparation of the 3.5-acre Lawrence Bros. site, in light of the $500,000 federal Environmental Protection Agency remediation grant the city was awarded in May.
It includes:
• Submitting applications to get both sites listed on the National Register of Historic Places.
• Remediation work at Lawrence, which is contaminated with metals and inorganic materials, as well as the installation of solar lighting and new windows, and cleaning up the main building.
• Creating and marketing information for potential investors on the planned hotel/event center in Lawrence buildings 1, 2 and 3, and plans for the mixed-use development of National buildings 3, 4, 6 and 7.
• Determining if there is interest in redeveloping Lawrence buildings 9, 10 and 11 for residential use or, alternatively, determining how much demolition would cost if there proves to be no local interest.
"The buildings themselves do not add value to the overall project unless there is local interest," Gorman said.
• Completing the hotel market study.
• Hosting a tour of the sites with Illinois Democratic Sen. Dick Durbin and Rep. Eric Sorensen in preparation for another funding request.
All of this work already is budgeted.
Phase 2 focuses on the National Building. It calls for:
• Creating about 127 workforce housing units in buildings 1, 2 and 5 at a cost of $41 million. It will be a mixed-income project, serving residents who make 60% to 100% of the area median income, who will lease their apartments.
Funding for construction likely will come from low-income housing tax credits, traditional debt, tax increment financing revenue, historic tax credits and soft-gap funding.
It is projected to be completed by Dec. 31, 2027.
Phase 3A involves Lawrence buildings 1, 2 and 3, and involves construction of an estimated 75-room hotel and event center, bar/restaurant and parking on the west end of the site.
The estimated cost is $46.3 million, with an estimated start date of June 1 and an estimated completion date of July 1, 2027.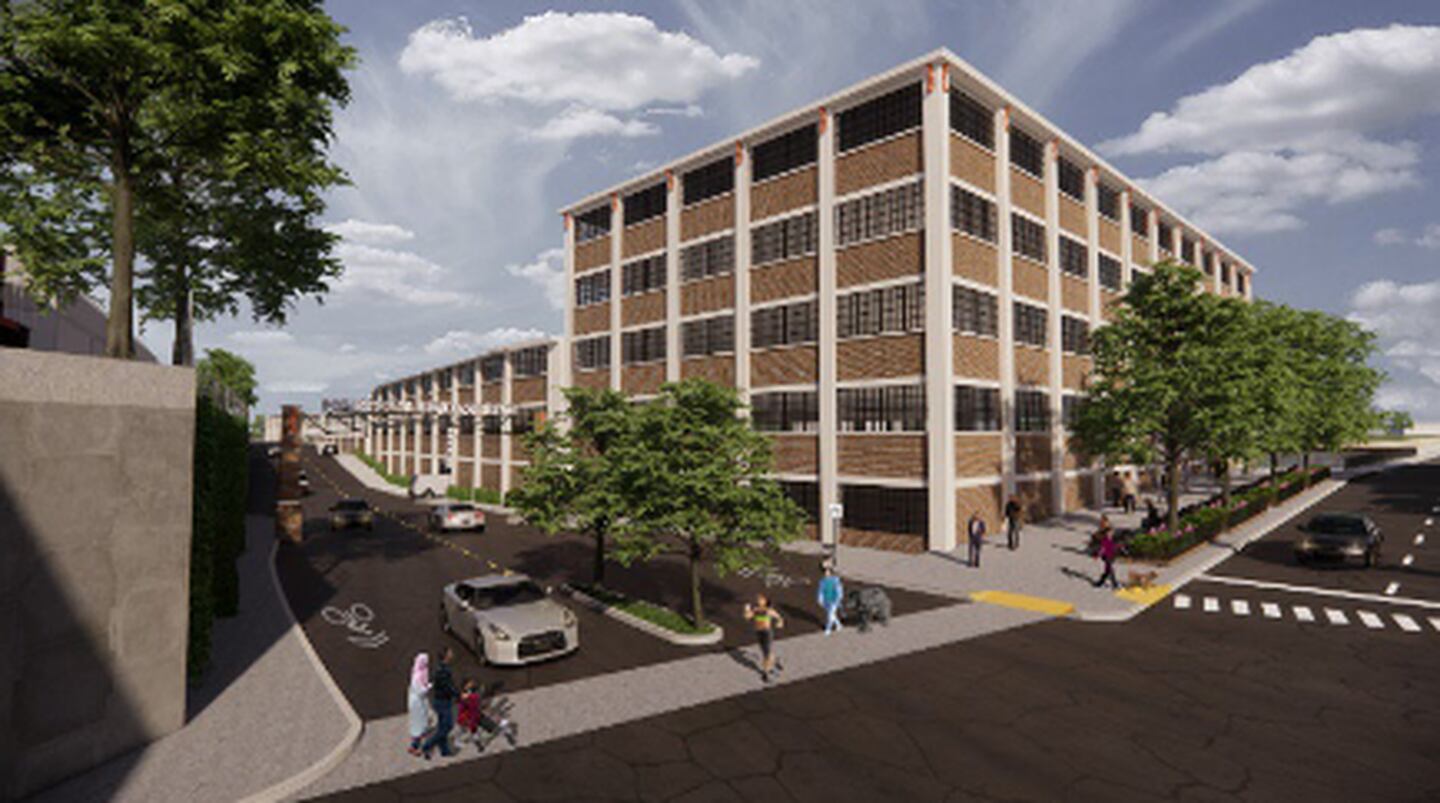 Phase 3B involves Lawrence Building 4.
It calls for creating 33 workforce housing units plus parking on the east end at a cost of $22.3 million. The estimated start date is Oct. 1, and the completion date would be April 1, 2029.
"This workforce housing project provides a unique opportunity to incorporate the east-end boiler house into the proposed multifamily project," Gorman said. "With modern amenities including a rooftop grilling patio for residents, the 33 one- and two-bedroom units will serve the Sterling workforce up to the 80% area median income level, or up to $42,650 for a single-person household."
Phase 4 is all about National Buildings 3, 4, 6 and 7.
"These buildings provide the most promise for mixed-use development, including the activation of the river side lowest level into shops, bars and restaurants," Gorman said. "For this area to be successful, we need to continue to market the space and build momentum for local business uses/users that would contribute to frequent gathering along the river.
"Interest has been minimal to date; however, with the momentum of the above projects and the completion of the Wallace Street renovation and the adjacent riverfront park, we see interest will accelerate."
If all goes as planned, by about this time next year, Sterling will have a playground covering 12,000 square feet of the new park.
On Aug. 7, the council agreed to pay almost $457,000 for a multi-age, Americans With Disabilities Act-compliant playground at the yet-to-be-named riverfront park, which should be finished in a year.
A large splash pad, which will have a steel mill theme such as buckets that dump water, and maybe an ice skating rink are planned for a later phase.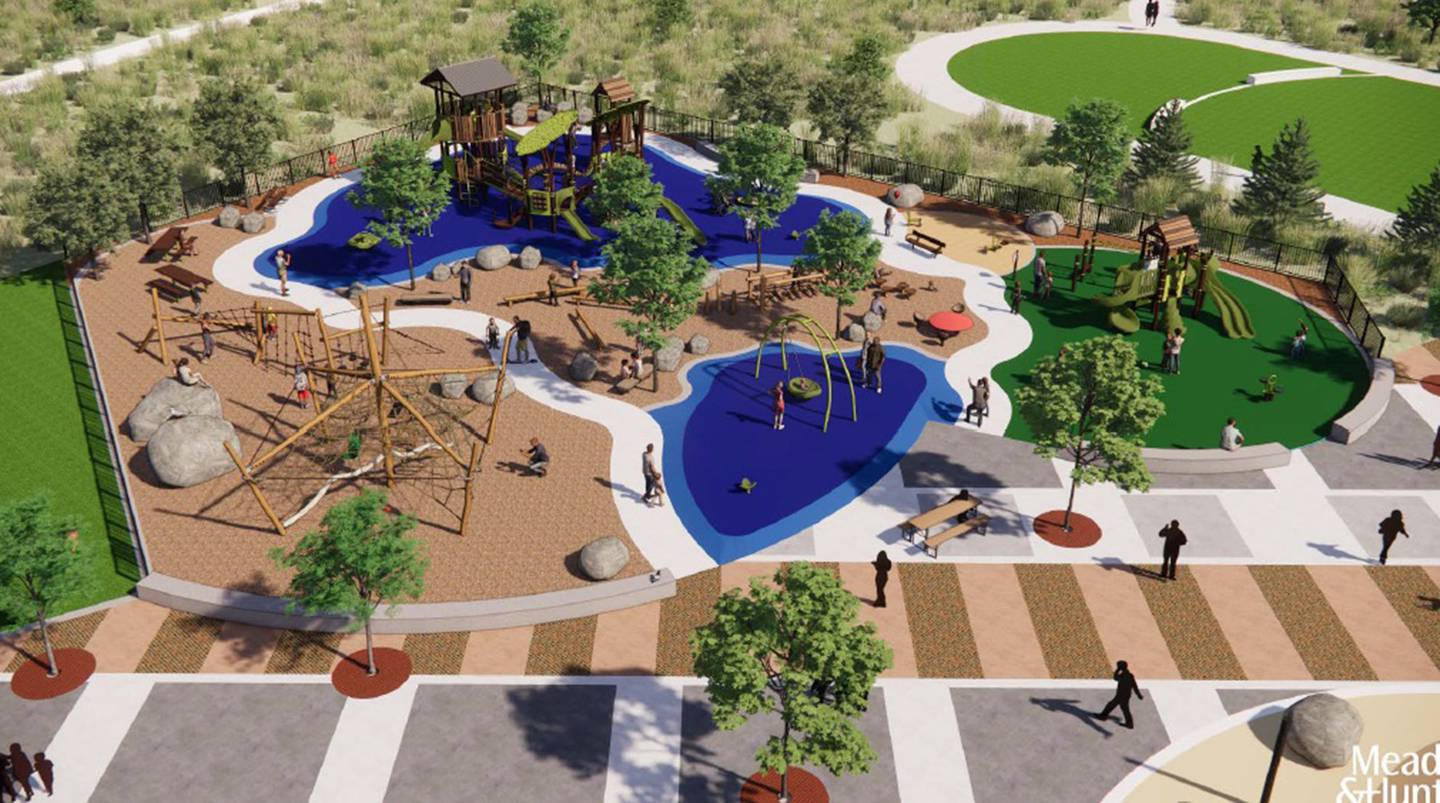 For all the details
Go to tinyurl.com/mr3pk28x to read the full master plan.
Go to the Riverfront Reimagined website at www.riverfrontreimagined.com for a library containing the history, reports, plans and documents on the Lawrence Bros. and National Manufacturing sites.