1 Go literary in Ottawa. Prairie Fox Books will be hosting its second annual literature festival beginning at 10 a.m. Saturday, Oct. 16, in Washington Square. The event will feature a costume parade for children, followed by a day full of author presentations and book signings. Michelle L. Sullivan, a philanthropist who serves as a U.S. delegate to the United Nations, will speak at 10:30 a.m. and will be signing copies of her book, "Looking Up," until noon. Native American author and presenter Kim Sigafus also will be there, not only signing books but doing a presentation with drums and native songs. Go to https://www.facebook.com/prairiefoxbooks for more information on Saturday's event.
2 Celebrate the season at fall festivals in Marseilles, Seneca, Oglesby, La Salle and Mendota. With the falls colors taking hold and Halloween near, several communities have set Saturday, Oct. 16, to host fall-themed events. Marseilles' activities are set to begin at noon at Knudson Park and go into the evening with hayrack rides and a showing of "Hocus Pocus." Seneca's festival will have hayrack rides, pumpkin painting, chili, caramel apples and even an inflatable corn maze beginning at 11 a.m. at Crotty Park. Oglesby's Harvest Fest, set 11 a.m. to 5 p.m. at Senica Square, will feature a costume parade, face painting, a magician, a petting zoo, pony rides and crafts and vendors. Oktoberfest in La Salle, with free children activities, a beer garden and German food, is scheduled noon to 10 p.m. on Hennepin Street from First Street to the mid-block alley. The Re-Imagine Mendota Fall Festival is scheduled 5:30 to 10:30 p.m. in the 700 block of Illinois Avenue, with the band Free Beer and Chicken will be performing from 6 to 10 p.m.
3 Catch a "whodunit" in Streator. "The Cat and the Canary," will be running Thursday through Saturday, Oct. 14 to 16, (curtain times 7:30 p.m.) as well as Sunday, Oct. 17 (curtain time 2 p.m.), staged in the William C. Schiffbauer Center for the Performing Arts, 1012 Columbus Road, Streator. General admission will be $10 at the door. To learn more, visit englelane.org.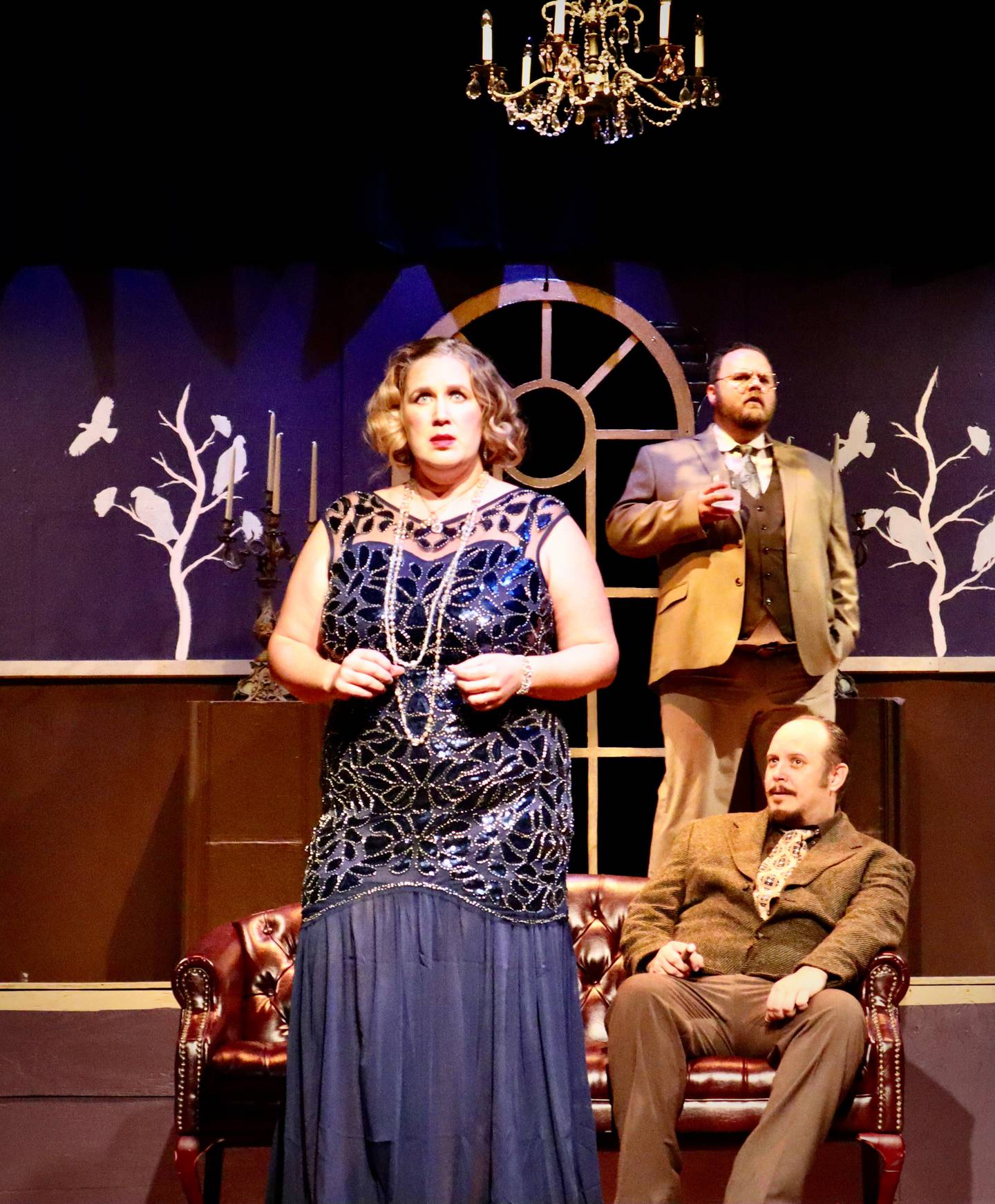 4 Be a witch, a warlock or wizard in Sheridan. A Witch's Night Out is scheduled 3 to 10 p.m. Saturday at the Sheridan Elevator, 215 N. Robinson St. There will be crafts, vendors, food and psychic(s). There will be a costume judging for best witch, wizard/warlock, best hat and best broom. A scavenger hunt begins at 4 p.m. ($10 to enter, sign up begins at 3 p.m.). There will be a 50/50 and other items raffled. Entertainment will be provided by Gypsy Queen and Zombie Girl fire dancer 7 to 10 p.m. For more information, go to https://www.facebook.com/sheridancommunityclubinfo
5 Bring your classic car to Princeton for a cause. The 17th annual Illinois Valley Toy Run is set for Sunday at Soldiers and Sailors Park in Princeton. The gates will open at 8 a.m. and run through 3 p.m. There will be a drivers meeting at 11:15 a.m. Organizer Scott Bickett said the 40-mile round trip of classic cars will run through the Red Covered Bridge, City-County Park, Captain Swift Bridge, Pyscho Silo Saloon and Tiskilwa before returning to Princeton. Entry fee is a new $10 unwrapped toy for a boy or girl of any age. There will be door prizes, a 50/50 drawing and music provided by AMC Sound DJ Service. For more information, call 815-883-1901 or visit the Toy Run's page on Facebook.