Annie Wick began adulthood as a chemist because her father wanted her to pursue higher education, but a desire to see the world led her to the U.S. Navy, where she realized gender no longer mattered because she was an equal.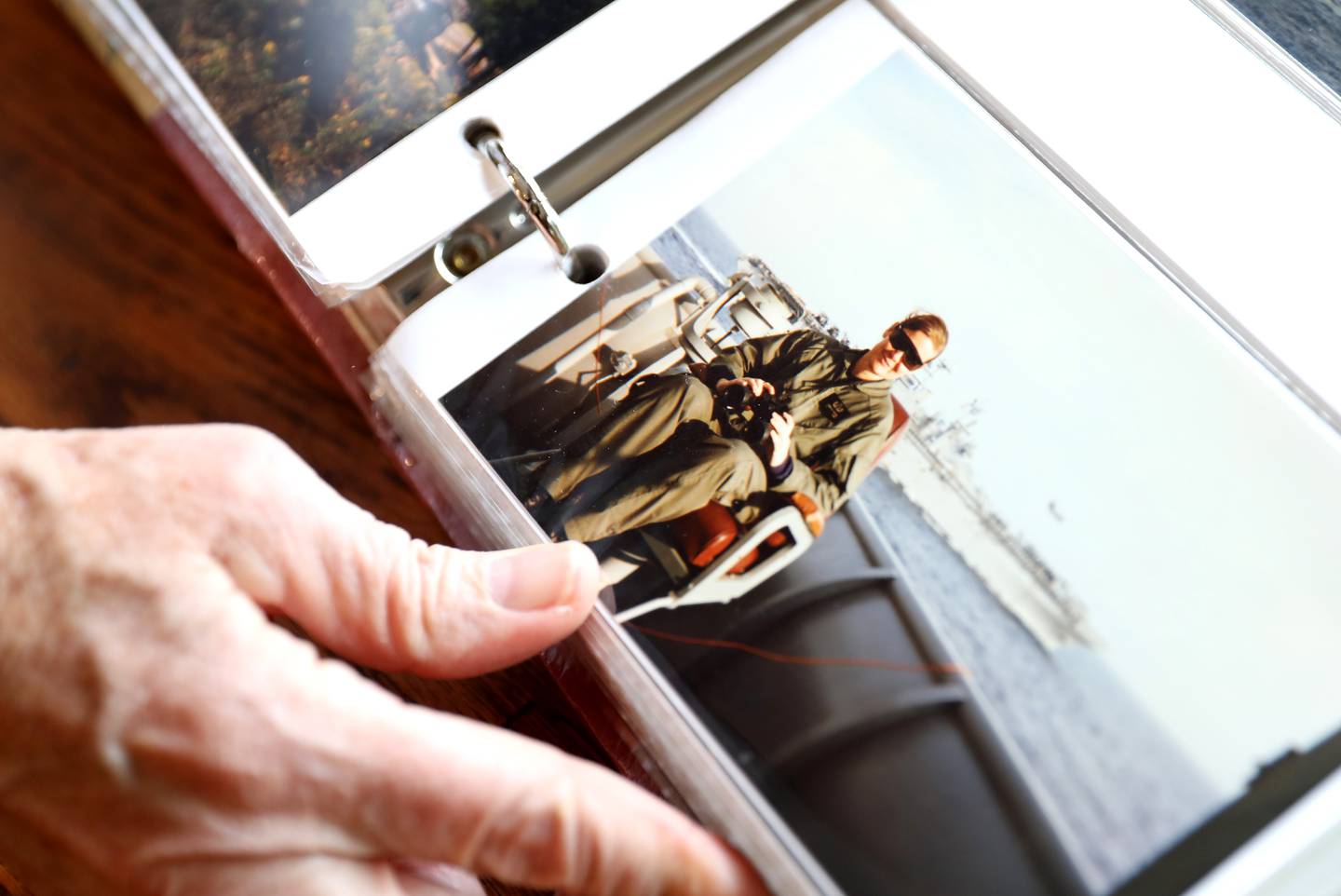 Wick's fascination with the armed forces began when she was young, but her father wanted her to get a degree, which she did, attending the University of Illinois to study chemistry.
One day while she was working as a chemist, a friend who was in the military stopped by and Wick was drawn to the stories of adventure and excitement of military life.
Wick was commissioned into the Navy in 1988. She initially wanted to be a pilot but was told she was too old for that position and instead began her journey as a diver.
She worked to recover aircrafts and ships, some serviced as long ago as World War II, and although she didn't necessarily leave chemistry because of gender inequality, she certainly realized her newfound equality in the service.
"All of a sudden I saw the lack of upward mobility for women in chemistry and how lots of great women above me were getting pushed aside," said Wick, a Downers Grove resident. "The pay was not equitable either, but in the Navy I got paid for what I did just like everybody else."
Wick said having realized this point later in life is one of the reasons she is motivated to speak about her experience in the Navy. She talks to students at Downers Grove North High School each year for Veterans Day and also has enjoyed some political involvement working with U.S. Rep. Sean Casten, D-Downers Grove.
Wick began speaking at the high school when her daughter, Daria Wick, now 26 and pursuing a legal career, was a student at Downers Grove North and encouraged her mother to talk to students. Wick said her goal is to share the truth – something she admires Community High School District 99 for doing rather than glorifying war and sheltering the students.
She also strives each year to show the female students that their paths can be different and unique.
"She's incredibly humble and a remarkable woman with a background and story that are personally inspiring to me," Daria said. "The young feminist in me wanted to show people how cool my mom was but also to show her how cool and inspiring she is and continues to be."
During her time in the Navy, Wick transitioned from working as a diver to serving in a bomb disposal unit. She was stationed in Bosnia during the genocide faced by its citizens and also spent time in Albania and Tunisia.
Being in these foreign places and seeing the devastation of war sent Wick home with a newfound pride in being an American and a new perspective on the importance of democracy. So when an opportunity arose for Wick to be involved in politics after her retirement from the Navy in 2016, she took it.
"I was concerned about where our country was going," Wick said. "In the Navy, I was treated the same as everyone else, so I have a great view of the government. I couldn't be involved in politics in the Navy, though, so when the opportunity came, I wanted to be [involved in] good government."
Gail Kalinich met Wick in 2018 as the two worked to change local representation in the U.S. House of Representatives for their district. After the election, the two worked together setting up and running the office for Illinois' 6th Congressional District until April 2021, and they have remained close since leaving the political world behind.
Kalinich said Wick brings heart to everything she does and noted Wick's immense influence on her community. She said she admires that Wick left behind a safe and potentially lucrative career in chemistry to perform critical and dangerous work for her country.
"When you have served your country in the way Anne and other members of our military have, I think you really understand what it means to swear an oath to defend the Constitution and the country from both foreign and domestic enemies," Kalinich said. "In all of her endeavors – raising her family, as a leader in the Navy, as a grassroots political leader and other community service – Anne always stays focused on doing what is right and treating others with respect."