NAPERVILLE – Ashley Zwolinski held IC Catholic Prep's fourth-place state trophy high, a sea of girls in dark blue smiling and laughing, mugging for photos.
Losing her last two games, sure, it was tough.
But Zwolinski, a senior defender and co-captain, could offer perspective. She started her high school career with three practices and a canceled season because of the pandemic. As she saw her high school career come to a close, Zwolinski had plenty to cherish – and celebrate.
"I'm just so grateful that we were able to play. My brother was a senior in 2020 and he didn't get a season," Zwolinski said. "Just being able to play is honestly great. Even though we didn't get the result we wanted, we went all the way to the end, we got all the games, which is all I could have asked for."
A journey by a young Knights team with a bright future concluded May 27 at North Central College. IC Catholic dropped the Class 1A state third-place game 1-0 to Pleasant Plains, but the girls recognized their ultimate goal with a trip to state and the program's second state trophy.
IC Catholic also took fourth in 2017.
"Coming to state was our goal at the beginning of the season, and it's been our goal for the past two years because we've been the same team," IC Catholic junior Matea O'Donnell said. "I'm really proud of us for making it here and pushing through. Fourth place isn't obviously what we were shooting for, but it's still an amazing experience."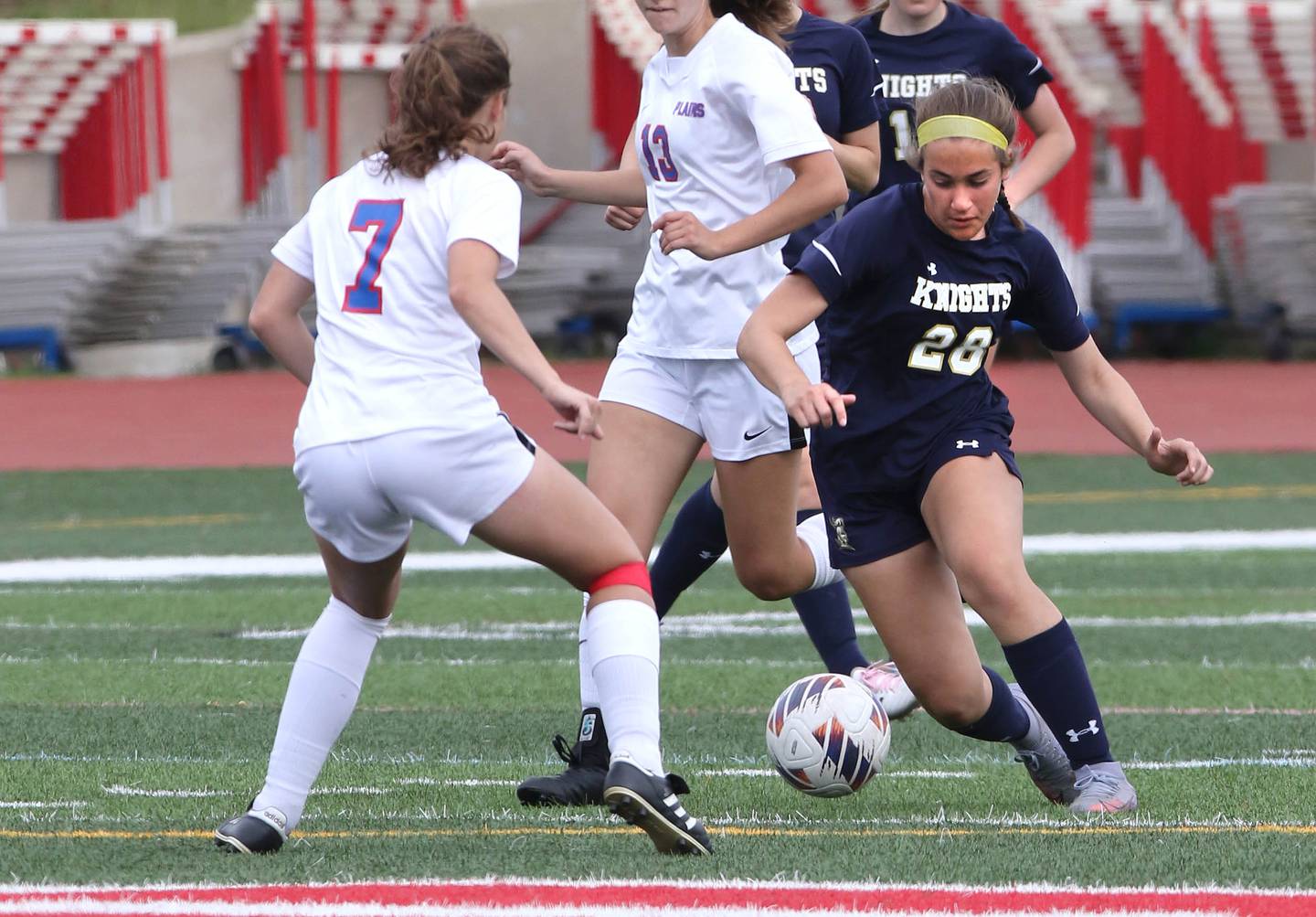 The Knights (16-6) had a tough turnaround less than 24 hours after a 1-0 loss to Rock Island Alleman in penalty kicks in a May 26 semifinal. IC Catholic outshot Alleman 24-1 in the loss, controlling the run of play for most of the game's first 100 minutes.
Pleasant Plains scored the game's lone goal May 27 on a score by Ella Wilcockson in the 37th minute. The teams were even 9-9 in shots.
"Our mentality was a lot better than I expected it to be," O'Donnell said. "We were a little bit low after the game Friday, but by the time we got on the bus today everybody was excited and ready to go. It just [stinks] we couldn't get the result."
"I told them to play like a senior today," Knights coach Antonio Godinez said. "Not everybody gets to be here. Enjoy the game and embrace it."
The Knights can embrace their rise to being among the state's elite programs in their class.
Two years ago, starting a boatload of freshmen and Zwolinski, IC Catholic went 7-8-1. The Knights made a huge leap last season, going 19-3-2 and reaching a supersectional. This was the next step. IC Catholic avenged a 2022 supersectional loss to Richmond-Burton.
"I knew we had something special two years ago because we started almost all freshmen," Zwolinski said. "I knew that once they developed and got comfortable that we would be great. And next year I won't be here, but the majority of these girls will be back. Who knows what they'll do next year?"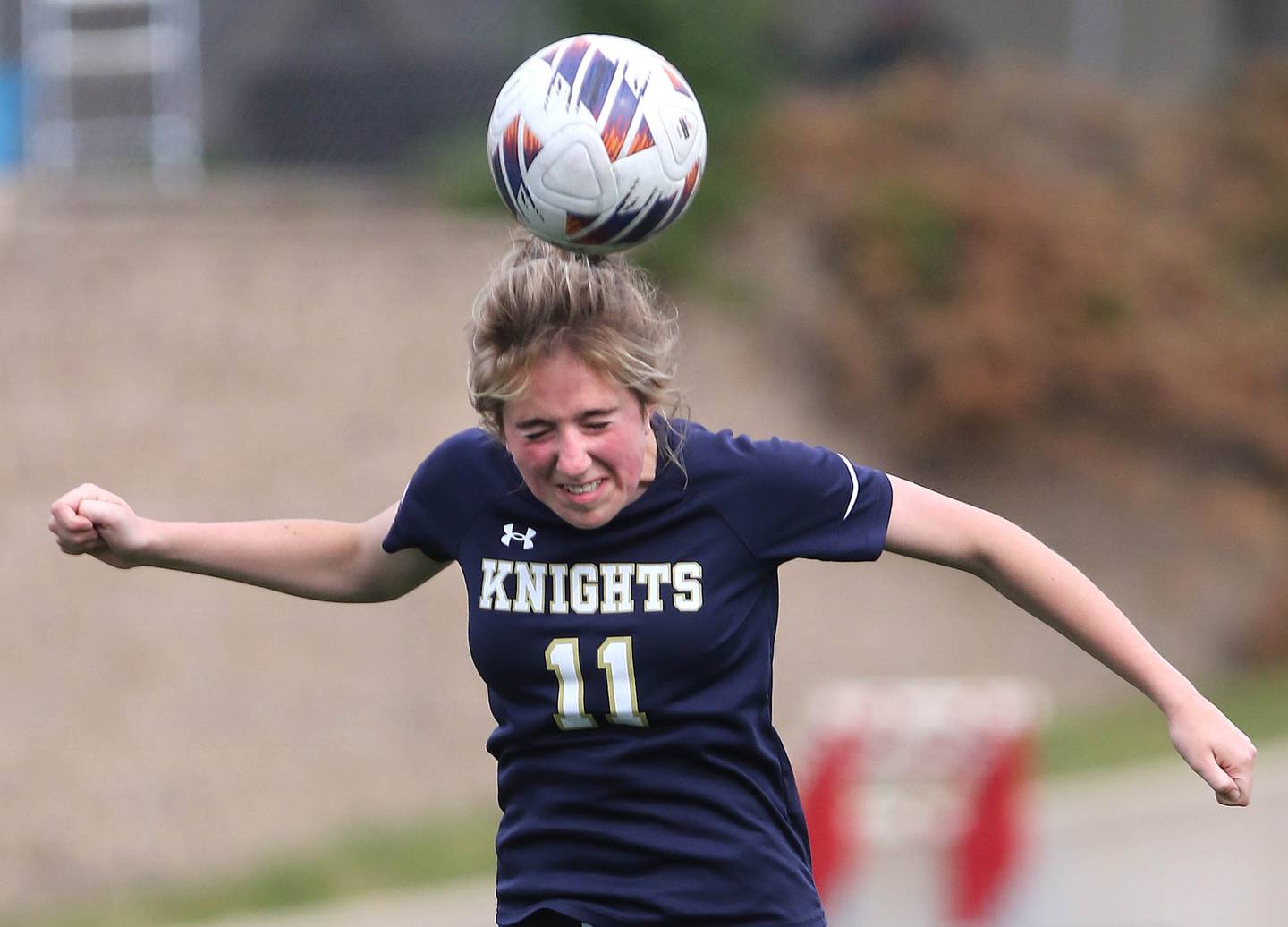 Zwolinski moves on to Dayton where she plans to major in business and possibly try out for the club team. She isn't ready to be done with the sport she has played since kindergarten.
The lion's share of the Knights return. Zwolinski was one of just two seniors to play May 26.
O'Donnell led the Knights with 15 goals and 10 assists, and sophomore Grazie Narcisi had 12 goals and 10 assists. Junior Kelsey McDonough had eight goals and six assists. Freshman goalkeeper Evelyn Flores allowed just eight goals in 22 games.
"Last year we had a tremendous year, but it was difficult for us to finish," Godinez said. "We bounced back and had a tremendous year. We played tougher opponents and one of the objectives was to get to the state championship. You can have perspective. It's difficult to get here. Only four teams get here. It was a valiant effort yesterday and today."