Melissa Masterson looked into the eyes of Katie Hurta during the last timeout of the biggest match of their lives and saw the same things she'd seen from her senior since she was 15 years old.
"She always had that competitiveness, that heart, that confidence, that fight," said Masterson, Nazareth's coach. "There were moments our team would look to her and say we need for her to win this match. For her to to stay confident and do it for our teammates was pretty awesome to see. Not many kids could do what she did all season, let alone that moment."
It was indeed a moment, and a season to remember.
With Nazareth trailing 13-7 in the third set of the Class 3A state championship, Hurta rose to the occasion at the most critical time. She spiked three straight kills to spark a 9-1 run, and had six of her team-high 15 kills in the third set.
It led the Roadrunners past Belvidere North to the school's first state title in a girls sport.
"It is surreal still to think about," Hurta said. "I still can't believe it happened. Honestly everything that I have worked for this year and previous years, just knowing everything we have done on and off the court, it's all been so worth it."
It was the culmination to a season in which Hurta, who will play in college at Indiana, did just about everything for Nazareth.
One of the state's most versatile talents, Hurta had 415 kills at a .450 percentage, fourth-best in the state and top 40 nationally. She had 360 assists as a setter, with a 2.2 serve-receive. And she led Nazareth to its second straight state tournament appearance and first state title.
For those accomplishments, Katie Hurta is the Suburban Life Girls Volleyball Player of the Year.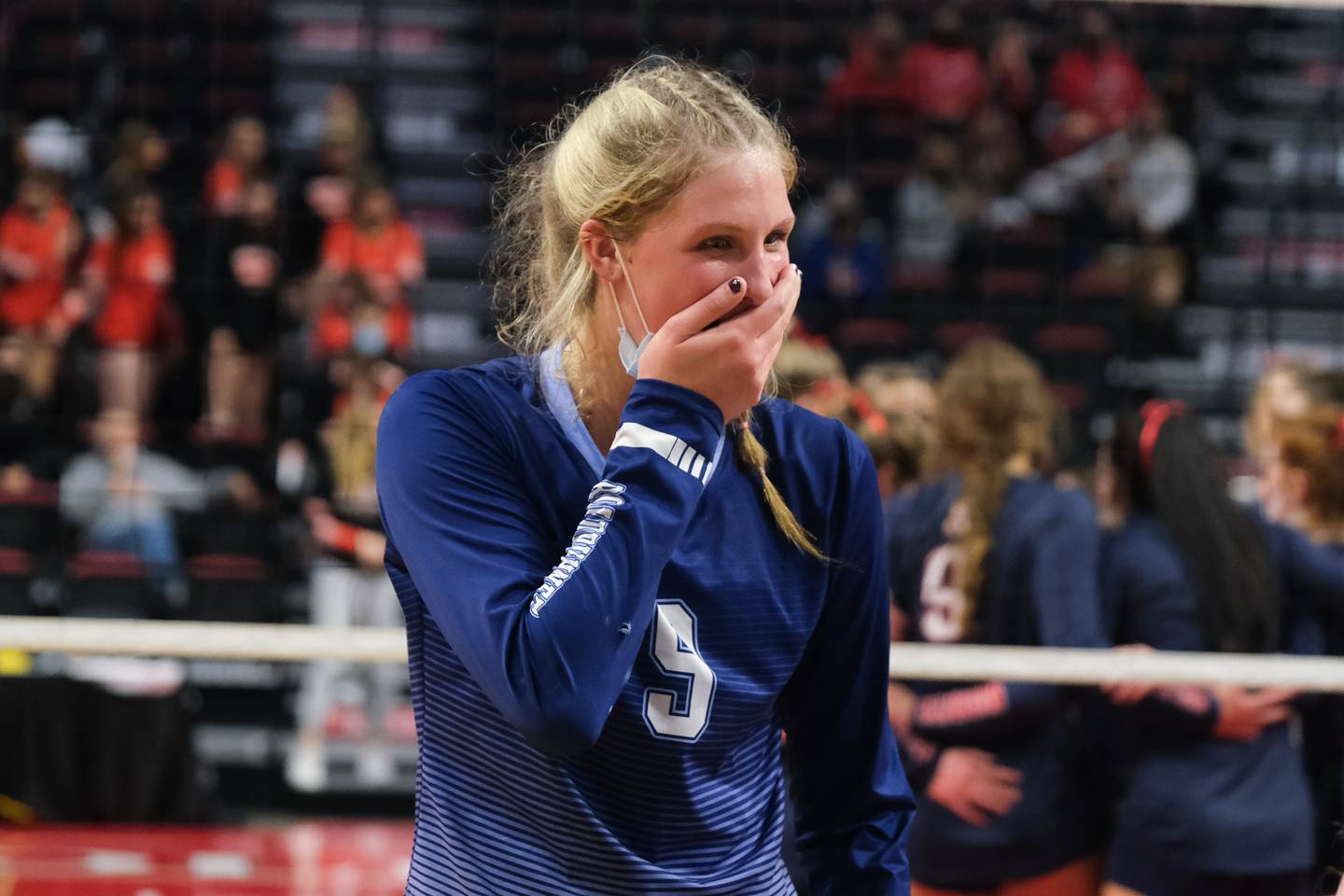 To Masterson, Hurta's many skills only tell half the story.
"We all know her talent and her skill – she can do every skill and do it well – but what is so great about her is she is one of the most hardworking, humble, confident kids that I have ever been around," Masterson said. "Everything about Katie – her personality, her work ethic, the way she treats her teammates – she just loves the game."
Hurta, whose mom played basketball in college at Loyola, had a good idea early that volleyball was in her future. When her older sister Camille, now at Grand Valley, started the recruitment process, Katie tagged along with her to volleyball camps. She went to a few camps at Indiana and familiarized herself with the campus.
Katie started getting college emails when she was in seventh grade, but didn't think too much about it. She committed to Indiana in November 2018, her freshman year.
"I wanted to go to a big school where I could play volleyball at a high level close to home," Hurta said. "It checked all the boxes."
The next year, Hurta would make a decision that changed the course of her high school volleyball career and the Nazareth program. She left Lyons Township to transfer to the parochial school across town.
"My freshman year, I made varsity, I was really sitting on the bench and not playing and at the time I committed to Indiana and I knew I had to step up my game and prepare myself," Hurta said. "I knew I wasn't going to be able to do that sitting on the bench. I went to open gyms and realized that [Nazareth] was the program that was going to help me."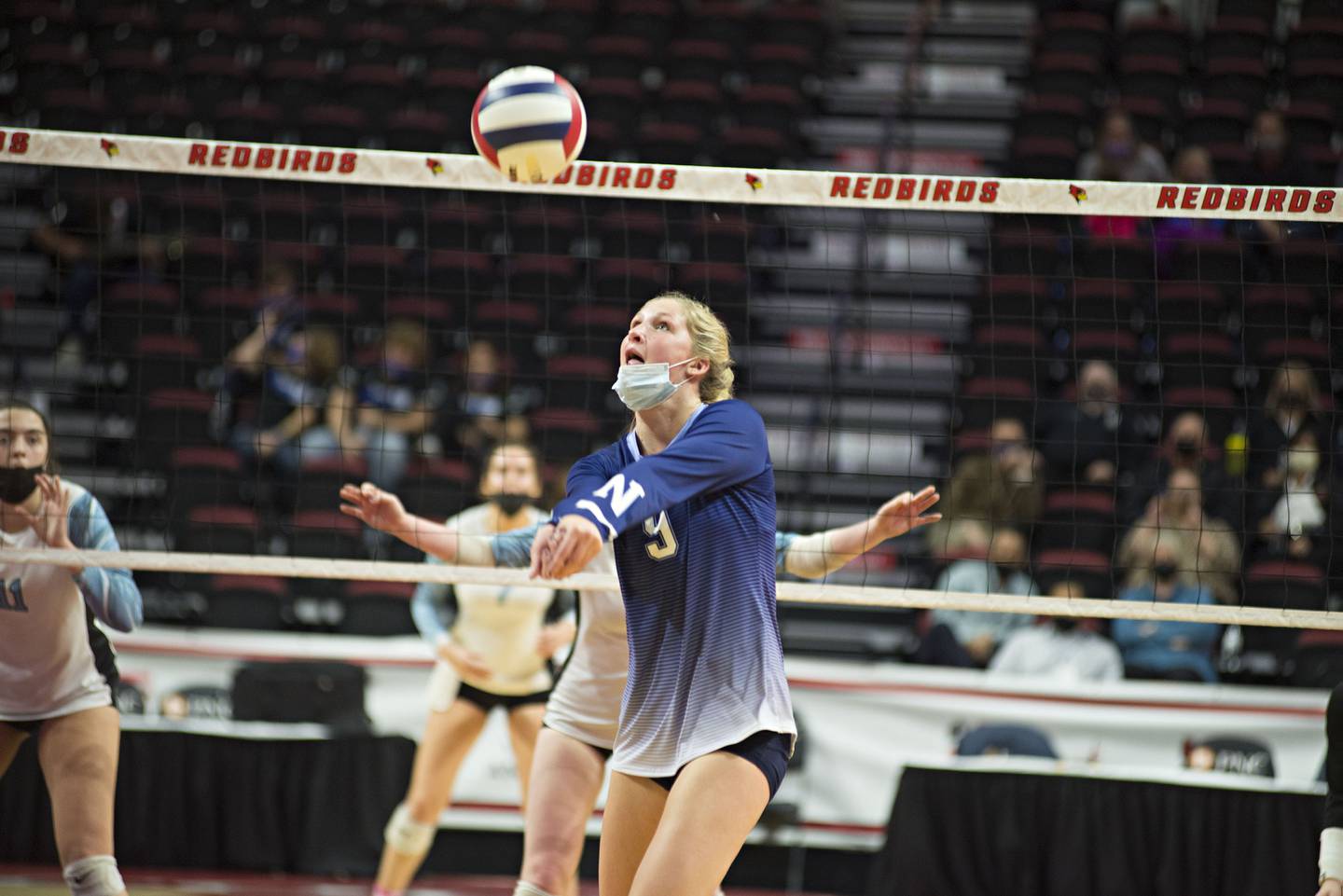 The move introduced Hurta to a new way of building herself up to be a superior athlete. The Nazareth program used a fitness app in which Hurta documented what she ate for breakfast, lunch and dinner, and how many ounces of water she drank.
"I became much better at preventing injuries and playing consistently well," Hurta said.
Hurta likewise was a game changer for the Nazareth program.
The Roadrunners in 2019 were coming off a 31-win season in Masterson's third year at the school. With Hurta aboard, Nazareth made the leap to its first state tournament appearance. The Roadrunners then took it one step further this fall.
"We have had no doubt a ton of talent at Nazareth the last five to six years," Masterson said, "but what she has done for the program, it's all the other intangibles, the off-the-court stuff. She is pretty special in getting a group of 12 players around her motivated to play. She has a positive attitude, a work ethic, and she doesn't have to be extremely vocal. She leads in everything she does.
"From Day 1, she embraced Nazareth, felt like Nazareth was family. Just seeing her proud of being at Nazareth made everybody buy in and realize what a special place it could be."