NORMAL – There was essentially only one question unanswered for the Montini girls volleyball team in the aftermath of a near-perfect season Saturday afternoon at Illinois State University.
"Could you have won (Class) 4A?," four members of the Montini state-championship team, as well as their coach, Trish Samolinski, were asked following a 25-16 and 25-17 straight-sets victory over downstate Pleasant Plains in the Class 2A final.
Montini earned its first state title in program history with a 40-1 record. Glenbard West was the lone school to defeat the Broncos – in the fourth match of the regular season.
"I feel like we would do very well in 3A and, possibly, in 4A," said Montini senior and Cincinnati commit Paige Pickering, one of four Broncos to register at least six kills in the championship match. "We were out for blood. We bonded over the small things."
For the entire match there were only a combined eight ties or lead changes.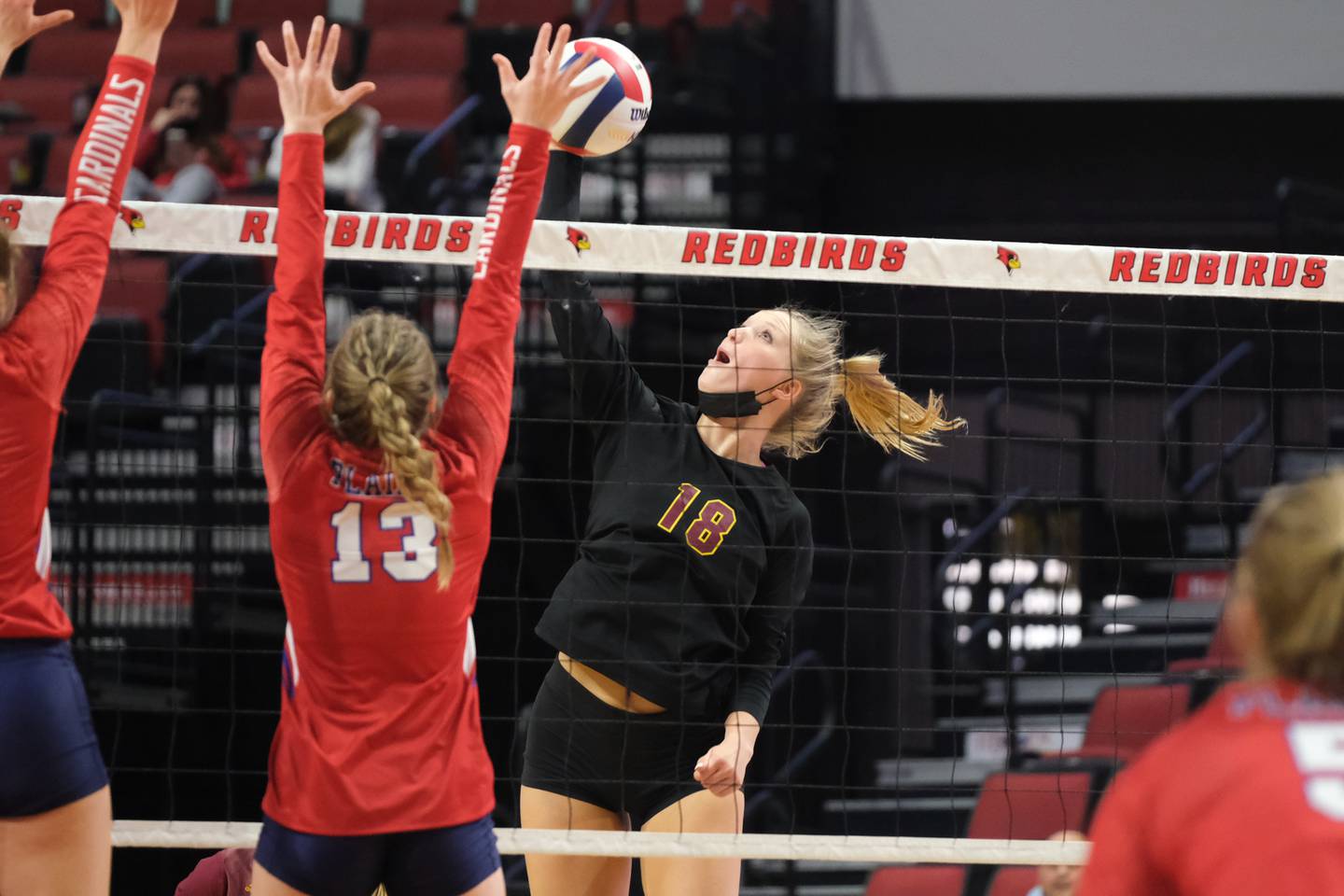 Pickering, who finished with six kills, was ably complemented by Jordan Heatherly, a junior who has committed to Memphis, who paced both teams with eight kills.
Madalyn Kasallis and Ariana Joubert combined for 13 of the Broncos' 28 kills with seven and six, respectively.
"I feel like we totally can," Kasallis said of a never-ending issue surrounding the Montini program among state media members.
"The team that we played, Pleasant Plains, put up some great defense," Joubert said. ""They also played with a very fast tempo, which we had to adjust to."
The Broncos were quick learners in the adjustment department; Pleasant Plains (34-6) never led the first set after Kylee Garrett opened the match with an ace.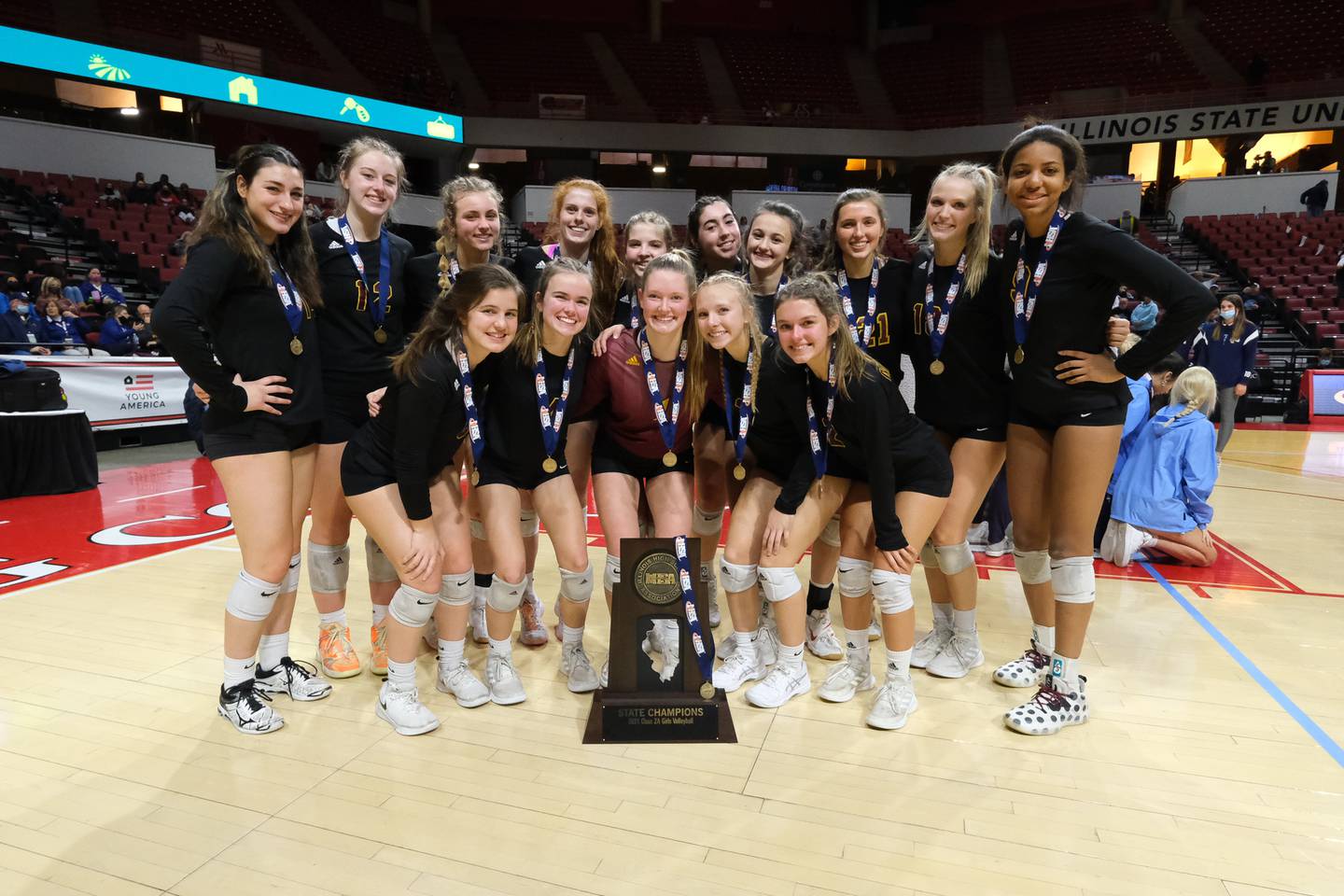 Montini would score 18 of the next 23 points in the opening set.
The Broncos established a one-up lead on back-to-back hitting errors by Pleasant Plains.
In the second set, neither team led by more than a single point after 17 serves.
Kasallis' ace, however, snapped the final tie at 8-all.
Heatherly had a kill to punctuate a 10-2 run.
Suddenly facing an 18-10 deficit, Pleasant Plains never came with 5 points the remainder of the match.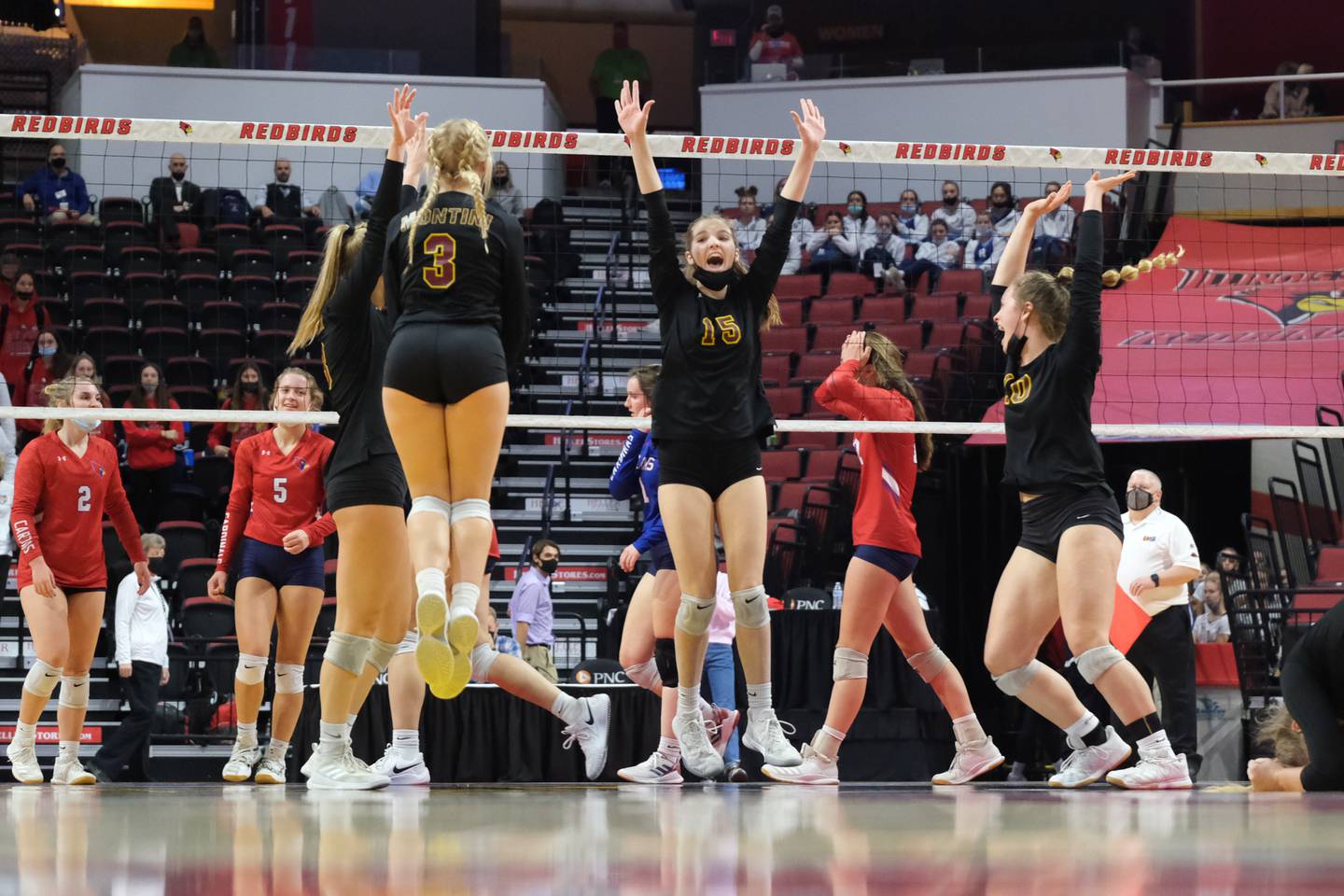 "We were playing to win," Pleasant Plains coach Denise DeFour said. "There were points in Game 1 when we were down and really needed to bring it to Game 2."
On defense, Heatherlly and Pickering had a combined 20 digs as the former led both teams with 11.
Reeghan Boyer does not dominate a stat sheet, but the Broncos' libero has an undeniably steadying influence.
"It is honestly an unbelievable feeling," Samolinski said when opening the news conference. "We have been working so hard for this for two years."
Lauren Buxton paced Pleasant Plains with six kills.