Willowbrook volleyball coach Irene Mason remembers the first time she saw Calli and Hannah Kenny in action.
She could tell the sisters were talented, but she had no idea of how good they would become.
"I've actually known the girls from when they were really young because we would have them in camps," Mason said. "I coach basketball, too, so they would come mainly to basketball camp when they were in second or third grade.
"So I got to see their athleticism early on. But it wasn't until a few years ago I got word that they had picked up volleyball and, especially for Calli, it was becoming their thing."
Winning has become a thing for the Warriors (18-0) lately, and the Kenny sisters are the driving force. Since losing the first two matches of last spring's truncated season, the Warriors have won 26 consecutive matches.
Calli Kenny, a 5-foot-9 sophomore, led Willowbrook in kills as a freshman and is doing so again this fall. Through 16 matches, she had racked up 128 kills, 39 aces and 86 digs while playing outside hitter.
Hannah Kenny, a 5-foot-7 freshman, runs Willowbrook's 6-2 offense along with fellow setter Katie Linnig. Hannah Kenny had 94 kills, 146 assists, 95 digs and 26 aces through 16 matches.
"Hannah's done a great job coming in freshman year," Mason said. "I always tell the setters it's like being a quarterback or a point guard to lead the team out there.
"Most freshmen are trying to figure out whether they can step up and do it, and she hasn't missed a beat for us. It's been great."
Both sisters are natural setters who also are excellent hitters. Calli, a top setter in club, is playing out of position so her younger sister can set.
"That's what I love about her," Mason said. "Calli's skill set in volleyball is impressive.
"She's a setter but she can step in and play all the way around for us and pass the ball and lead us in kills almost every night, which is awesome."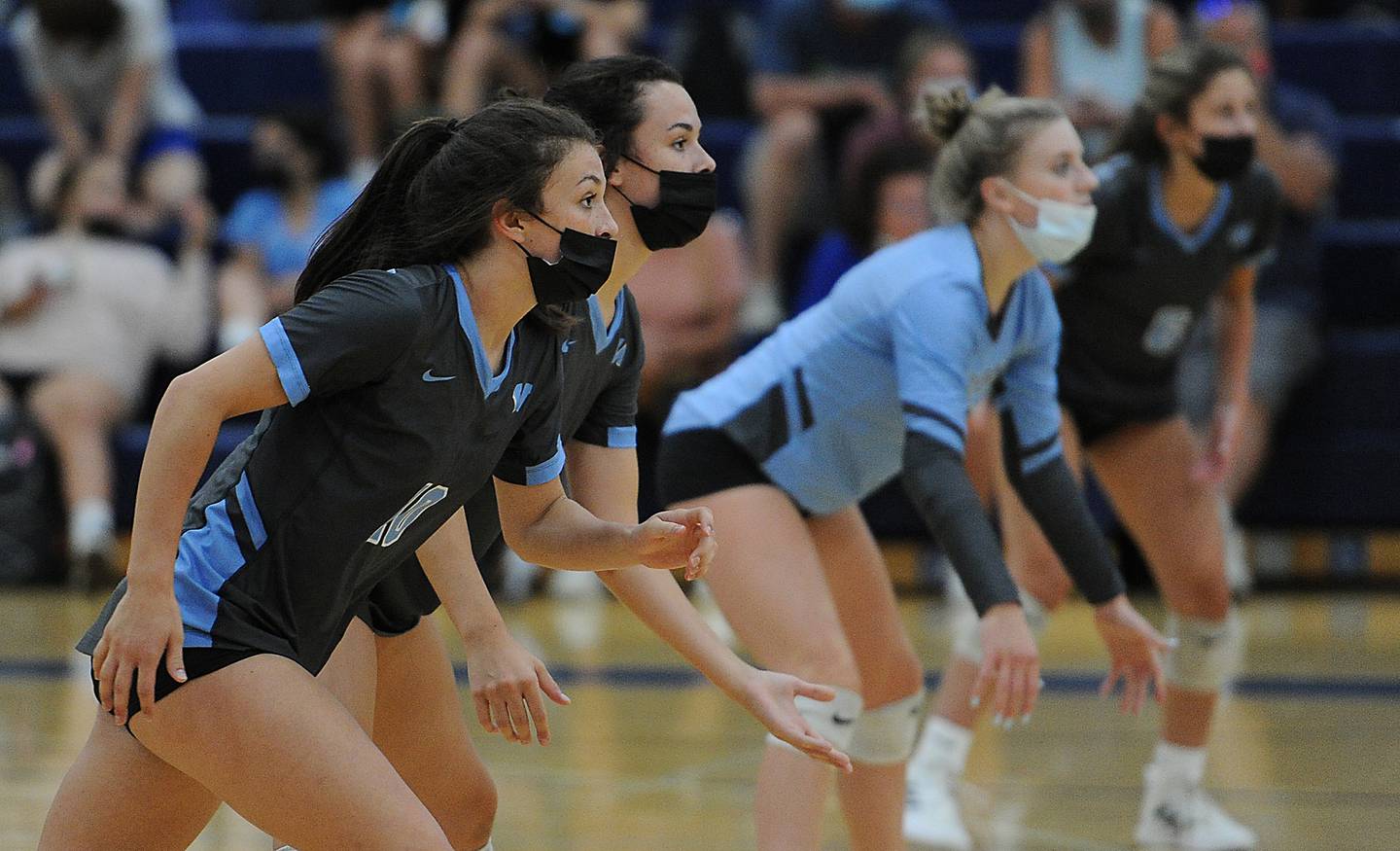 The Kenny sisters' versatility isn't limited to volleyball. They also play basketball and softball, the same sports their mother, Andrea Miller, played at Willowbrook in the early 1990s.
Miller, arguably the best female athlete in school history, went on to star in all three sports at Austin Peay, where she also was a third-team academic All-American. Her husband, Seth, played baseball at Eastern Michigan.
Following in those big footsteps while playing at your mother's alma mater might be daunting for some girls. That's not true of the Kennys.
"I think it's just fun knowing what she did and trying to be just like her," Calli said. "She's my biggest role model and I'm just trying to be like her and do everything that she did."
Hannah relishes the challenge, too.
"It's kind of fun doing what she did," Hannah said. "I know she got all-state and stuff, so I definitely feel some pressure to keep playing all three."
Of the three sports, Calli said she is best at volleyball. Hannah said it is between volleyball and basketball, where she is a guard but willing to play any position.
Hannah also is willing to be a leader on the court even though she's a freshman.
"Her leadership and energy is awesome," Mason said. "She's not one to be shy at all.
"It's good to have that personality coming in to kind of take over in that setting role and she is also very talented. She can also swing, but overall, Calli has a little more volleyball experience than Hannah, so it worked out having her be the one to take the swings outside and let Hannah set."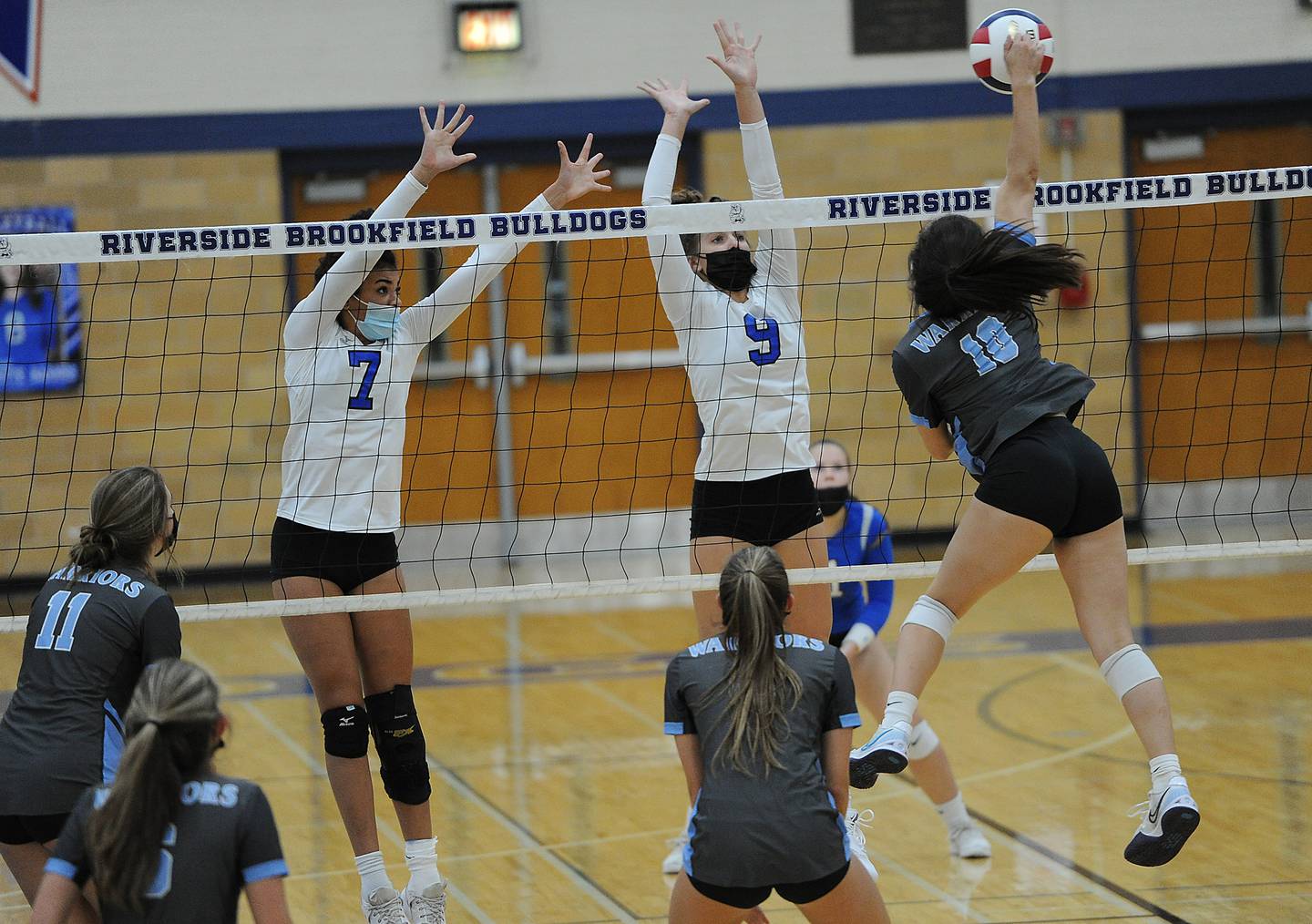 The Kennys enjoy winning, of course, but they are relishing this season because this is the first time they have been teammates.
"It is really special," Calli said. "We've never been on the same team our whole lives, so seeing our skill level together on the court is really cool."
While Hannah handles the offense with aplomb, she's just as comfortable taking cues from her sister.
"She's definitely helped me get to know everybody," Hannah said. "I fill in the spot that needs to be filled."
The best part for Mason is that she will have two more years of coaching the sisters.
"It's been great to see them grow up over the years and to see their personalities have stayed exactly the same," Mason said. "Calli is the more cool, calm and collected one, and Hannah is the goofy, hyper one.
"They match well together. It's great to have that freshman-sophomore combination on the court leading us night after night."