PLAINFIELD – Jethro Oehrlein goes by "Jet," but not only because it's short for Jethro.
The Wheaton Warrenville South sophomore earned the nickname for his speed.
And who better to net the game-winning goal for a Tigers program long overdue to taste victory in a regional title game?
Oehrlein curled in a 25-yard shot just inside the top corner of the far post with 3:40 remaining to lift No. 11 seed Wheaton Warrenville South to a 2-1 victory over No. 13 Oswego in a matchup of teams who had scored upsets in Wednesday's Class 3A Plainfield North Regional semifinals.
"When I struck it, I was just hoping that it was just goingto go in and I didn't even think of it going in the top corner," he said. "WhenI saw it, I blinked a little bit – did that go in? – and I just wanted to go celebrate right away."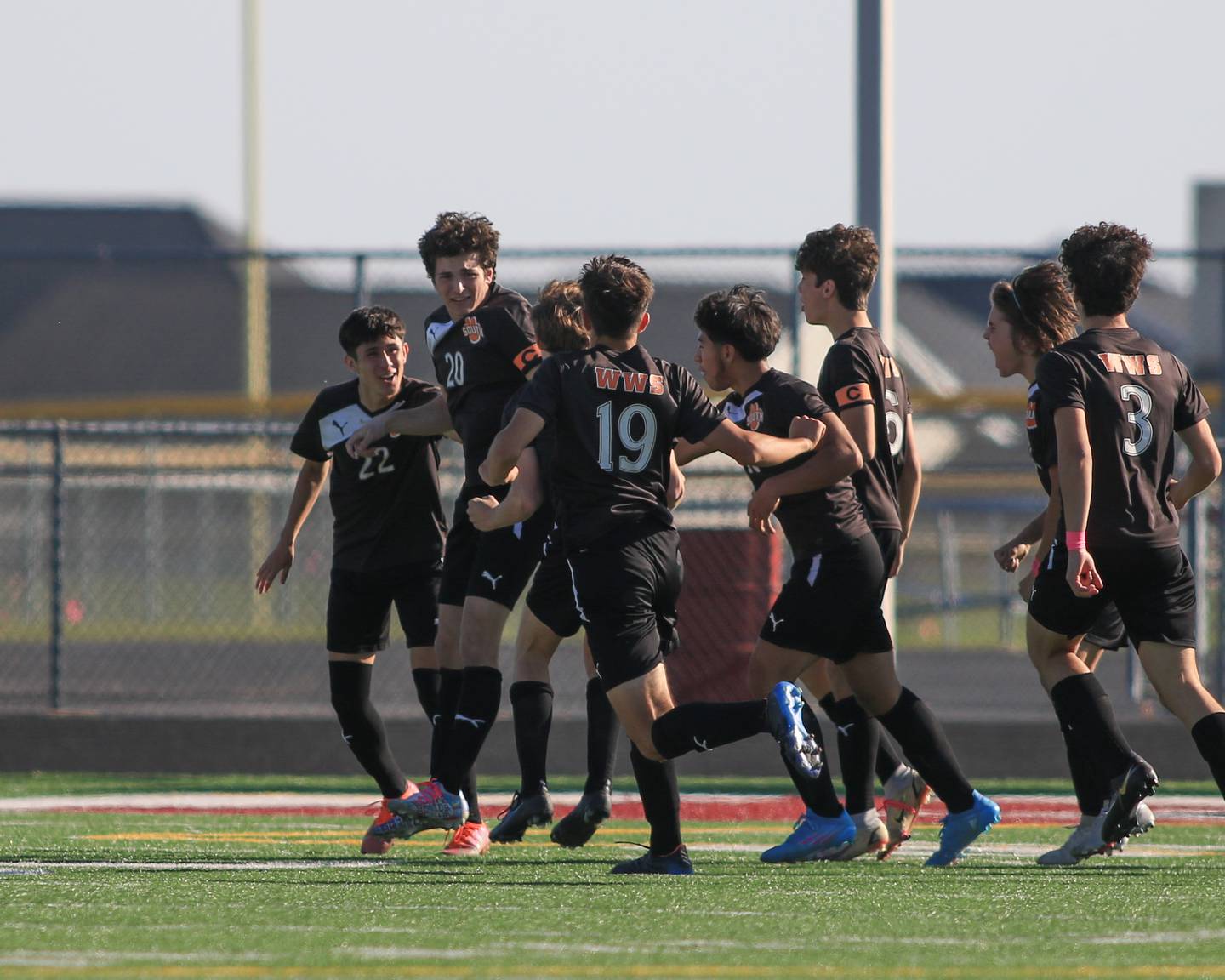 Wheaton Warrenville South (10-6-3), which is a regional champ for the first time since 2012, also won for the seventh time in eight games and seems to be playing some of its best soccer at the ideal time. The Tigers advance to take on Naperville North on Tuesday in a Bolingbrook Sectional semifinal.
"We have a lot of players who have played together before," Tigers senior midfielder Jack Beres said. "It just took us a while to get that chemistry and once we got it going it was like end of story because I feel like we can compete with any team once we're playing on the top of our game."
Oswego (9-9-7) had tied the game at 1-1 with 17:42 left in the first half when junior Mikey Kroll lined in a 30-yard shot with the wind a this back.
It was the response the Panthers needed after a tough start, but not enough.
"Both teams were excited coming off those wins, but we started off slow and they had a lot of energy," Panthers coach Gaspar Arias said. "We were kind of sitting back until we got our goal and we woke up. We held them off for a bit, but they were a good transition team and we weren't ready for that."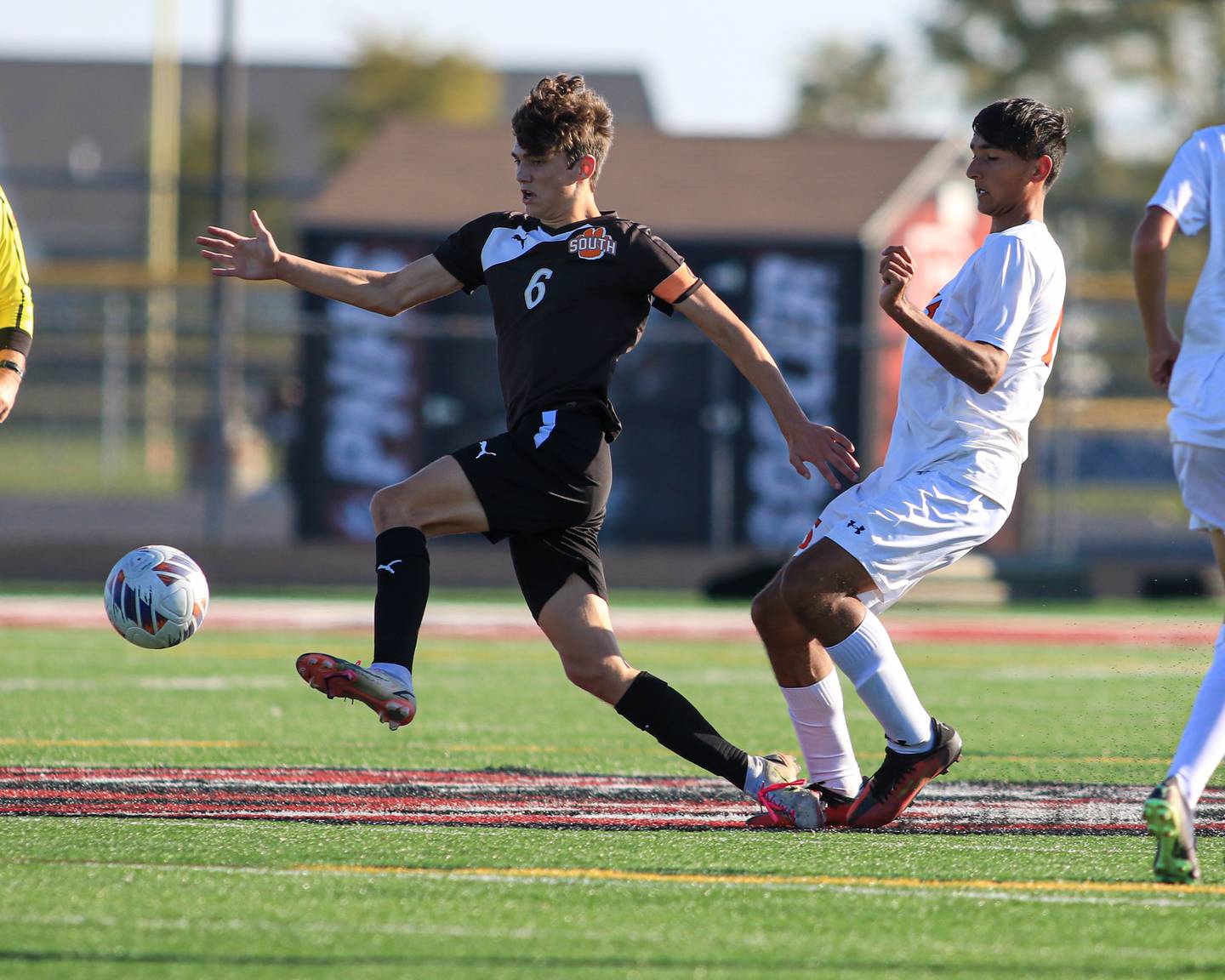 The Tigers jumped on the Panthers just 2:22 into the game when senior Marco Gonzalez fired in a 20-yard attempt against the wind.
"It feels like you're running with weights on when you're running into the wind," Gonzalez said. "It was a super tough battle the whole game and Cal [Coach Guy Callipari] says the goals either come in the first five minutes or the last five minutes of a half or a game. To see that really come true is like crazy, but you could tell we were battling the whole game."
Before Oehrlein's game-winner, the Tigers took several shots, including a Gonzalez's try just a minute earlier, while the Panthers were held in check except for a couple of opportunities from Will Kalsto.
"Credit to [Oswego]. I thought they played much better in the second half in terms of possession and rhythm and they started to understand that they needed to stay on the ground to stay in the game," Callipari said. "I thought we were a little bit tired, it looked like, especially from exhausting ourselves 40 minutes in the first half. I told them I hope you can find the energy because it's going to be won late, I think."