BARTLETT – The standing room-only gym rose to its collective feet in a rousing ovation.
With 3:54 remaining in Glenbard West's ultimate 68-41 victory over Wheaton Warrenville South in the Class 4A Bartlett Sectional final, both sets of starters exited the floor.
Glenbard West, a 34-1, juggernaut, soon lifted its first sectional title plaque since 2007.
[ Photos: Glenbard West vs Wheaton Warrenville South, Class 4A Bartlett Sectional final ]
"We're just really thankful for the whole town coming together," Hilltoppers senior forward Ryan Renfro said. "After the game, we had so many people giving us high fives [and] photos. It just means so much because we were once a fan, so it's just cool to see all of them coming helping us out for sure."
Gonzaga recruit Braden Huff finished with 19 points, while Renfro had 8 points and five rebounds. Princeton commit Caden Pierce added 10 points for the Hilltoppers.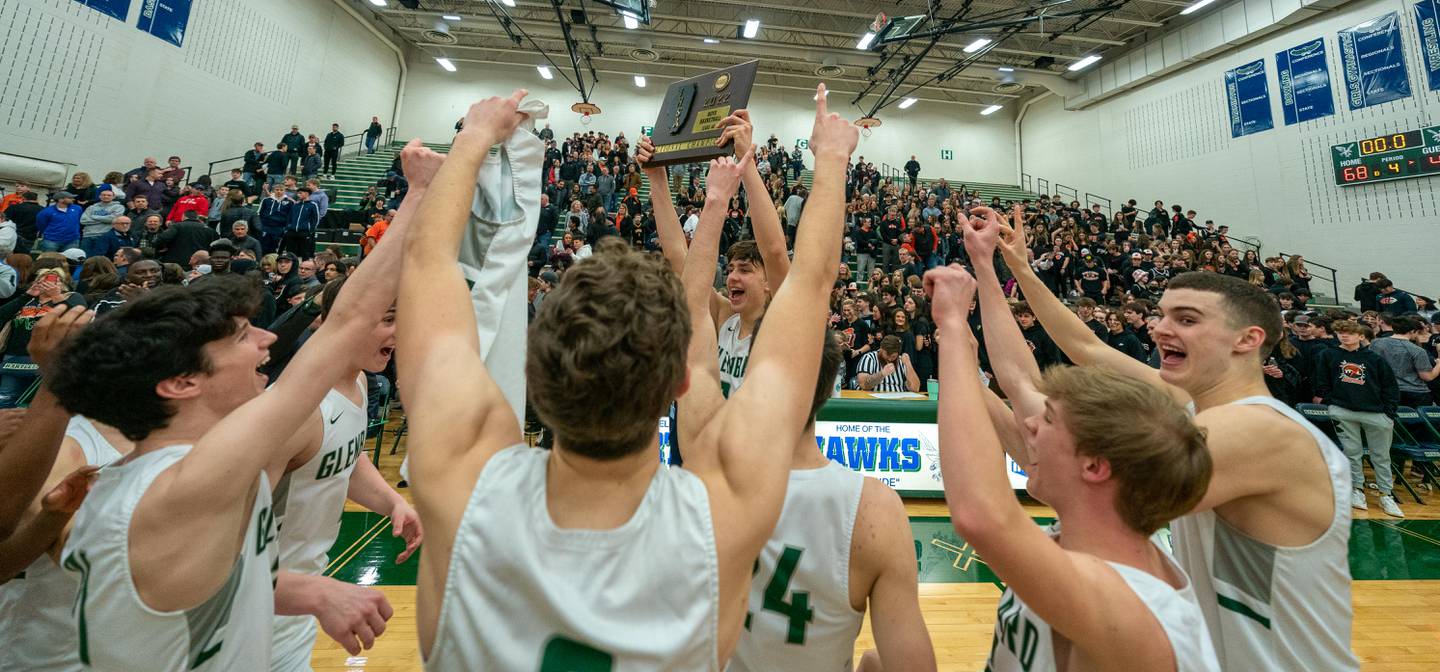 "It's for sure an awesome accomplishment," Huff said. "…just being able to create that history and that legacy is a really cool accomplishment for us. We definitely want to achieve higher goals than just to make it there and we want to ultimately win state; win the whole thing but we're really excited with where we're at right now. It's a fun group of guys to play with and we're going to soak in every second together."
Tigers senior guard Danny Healy, on the other side, fought back tears exiting the court. WW South (32-3), like Glenbard West, had a historic season. It culminated in the program's first sectional final since 1981.
"It's hard to think that this is the end," Healy said. "I wasn't fighting for a supersectional. I wasn't fighting for a state championship. I was fighting for practice tomorrow with my guys [and] sharing doughnuts after practice. It's rough, but I love my guys. No one I'd rather do it with and [if] that's how we're supposed to go out, that's how we're supposed to go out. Fight and claw, give it everything we got."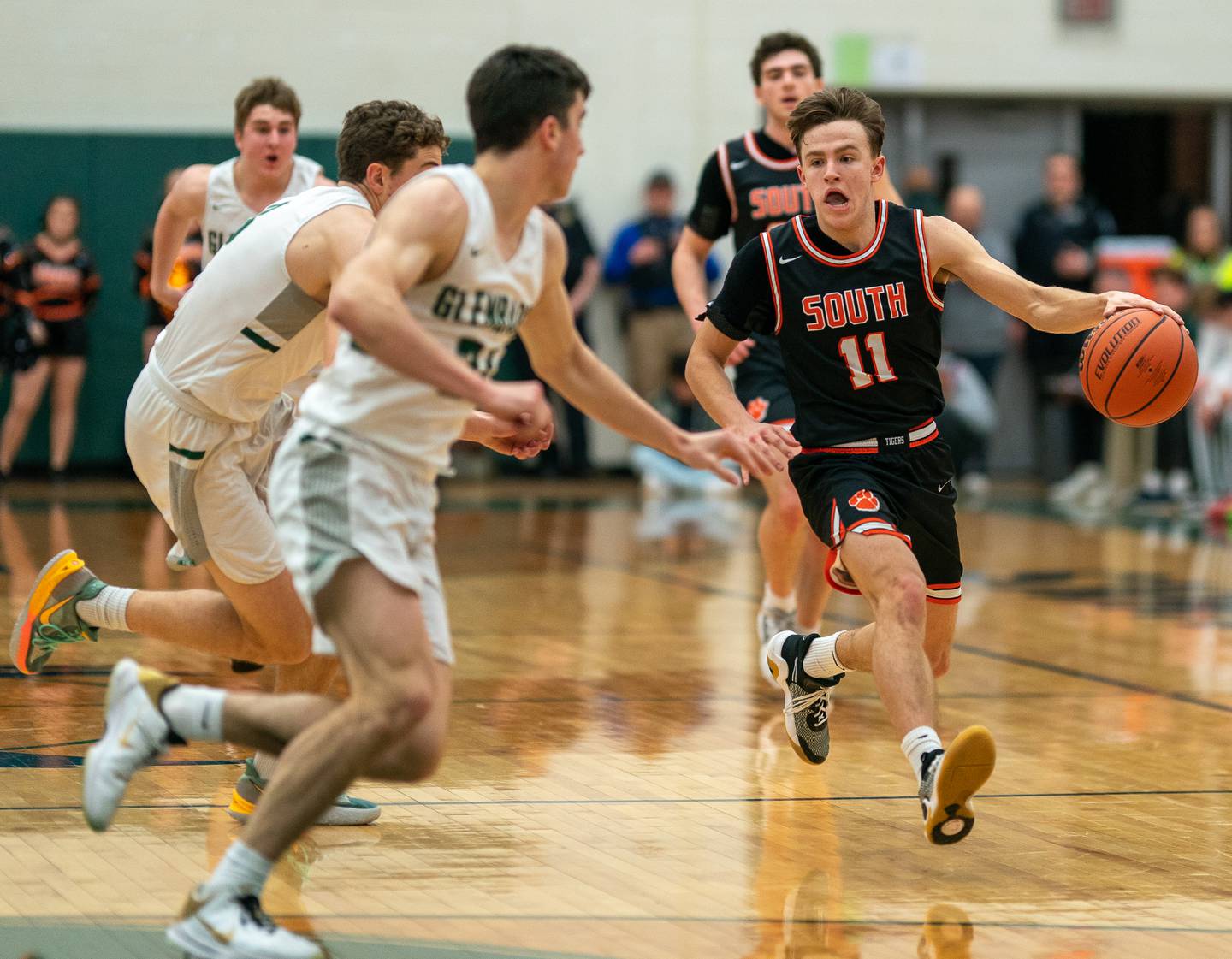 Glenbard West forced nine Tigers turnovers' in the first quarter to take a 30-17 halftime lead. A 16-3 Hilltoppers' run to open the third quarter broke the game wide open.
In the fourth quarter, Tigers forward Tyler Fawcett (10 points) and Hilltoppers guard Paxton Warden (15 points) traded threes, but Huff soon connected on a layup and Renfro slammed home a dunk to put the exclamation point on things.
Glenbard West next faces Larkin in a 7:30 p.m. supersectional Monday at Northern Illinois University. Glenbard West won their regular season meeting against the Royals 64-43 on Jan. 12.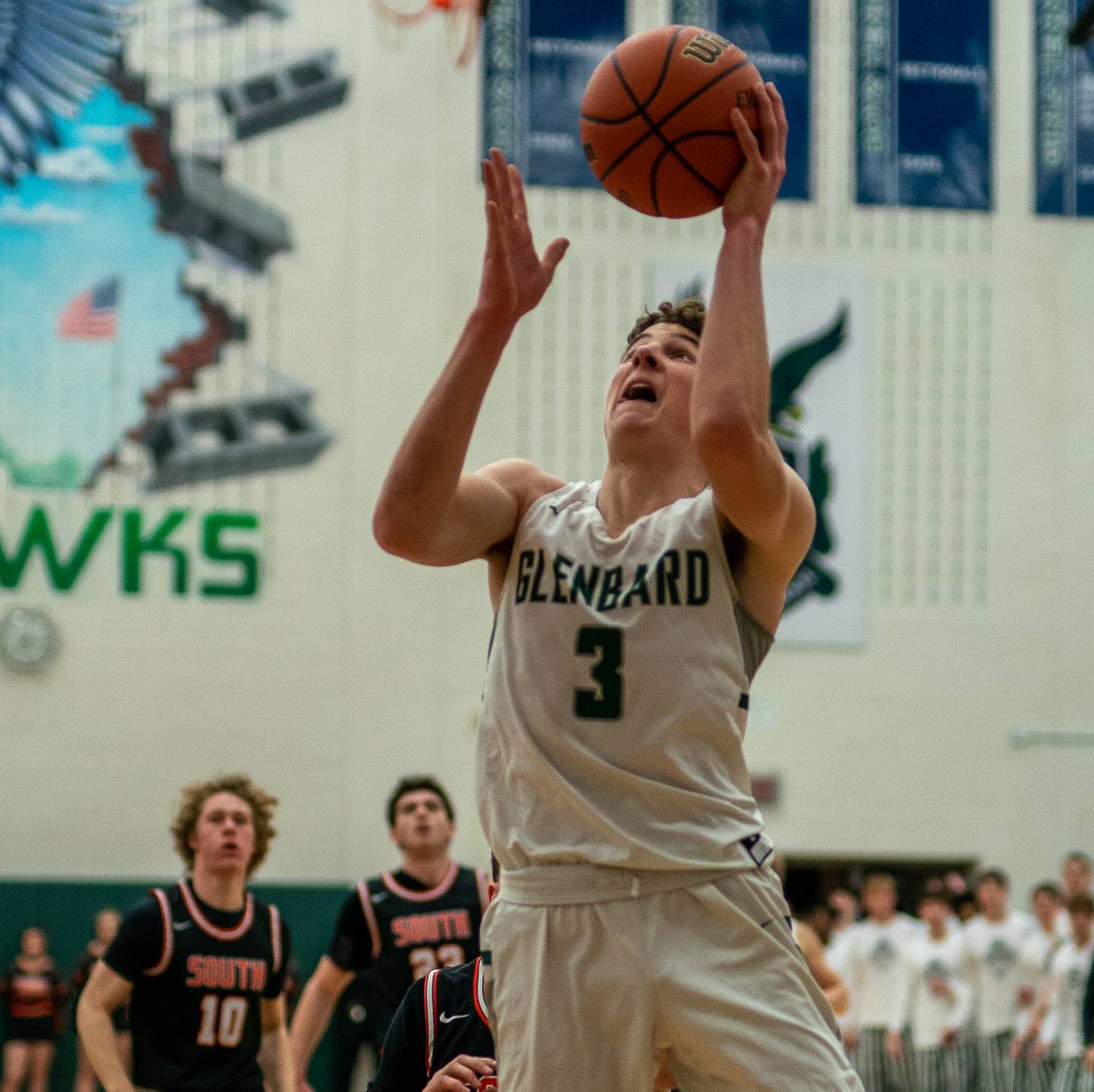 "[Larkin is] way better [now] than they [were] when we played them," Hilltoppers coach Jason Opoka said. "They're going to have a different approach. They're going to have a different game plan in general, and we're on a college court, so that changes also. We have to evaluate, start tonight and tomorrow morning in our preparation how we can we effectively control and how we're going to handle ourselves."
The Tigers were paced by Rourke Robinson's 12 points, while Healy had six points.
"We knew it was going to be a herculean effort, but I loved that our kids kept playing," Tigers coach Mike Healy said. "I loved that they just didn't go down without swinging. That's who they are and what they're about. They've given our staff, our school community and our community something that we've never seen in our school before. That's a tribute to the way they play and they're so unselfish. They love each other. I'f I'm going down, I'm going down with these guys so I'll take them any day of the week."