GLEN ELLYN – York's Adam Hardek did his best work in the first quarter on Wednesday.
Senior teammate Drew Kircher saved his best work for the fourth quarter.
With 0.5 seconds left in the game against Willowbrook, Hardek and Kircher gathered together at the opposite end of the court, smiling and shaking hands to let out some steam following a back-and-forth, physical game that ended a five-game losing streak for the Dukes.
[ Photos: Willowbrook vs. York, Class 4A Glenbard West Regional semifinal ]
Kircher scored 11 of his 19 points in the fourth quarter to carry the eighth-seeded Dukes to a 53-45 win over ninth-seeded Willowbrook in a Class 4A Glenbard West Regional semifinal in Glen Ellyn.
"It felt great to take that moment in with my teammates, knowing we had won and getting a playoff win," Kircher said. "We realized it was over, and we wanted this for a while. In the fourth quarter, my teammates trust me to put the ball in my hands to go get a bucket when we needed one. That's what I did in the fourth quarter."
The Dukes (17-11) might have closed out the regular season on a down note, but by beating the West Suburban Gold champions, they have a chance for an epic upset when they play No.1 ranked Glenbard West in Friday's 7 p.m. regional title game. The Hilltoppers crushed the Dukes in their two regular season meetings.
"I'm sure no one thinks we're winning Friday's game, but we've played them before and know what they're going to bring," Kircher said. "We have to bring the energy and shoot the ball well."
Hardek, who made a key 3-pointer early in the fourth quarter to extend York's lead to 39-32, agreed with Kircher regarding Friday's game.
Hardek was key on the boards and inside the paint, collecting 10 points and 13 rebounds to extend several possessions for the Dukes. Sophomore forward Braden Richardson chipped in with 11 points and six rebounds.
"It's going to be a crazy atmosphere, and we have to come in here and have some fun and hopefully win a game," Hardek said.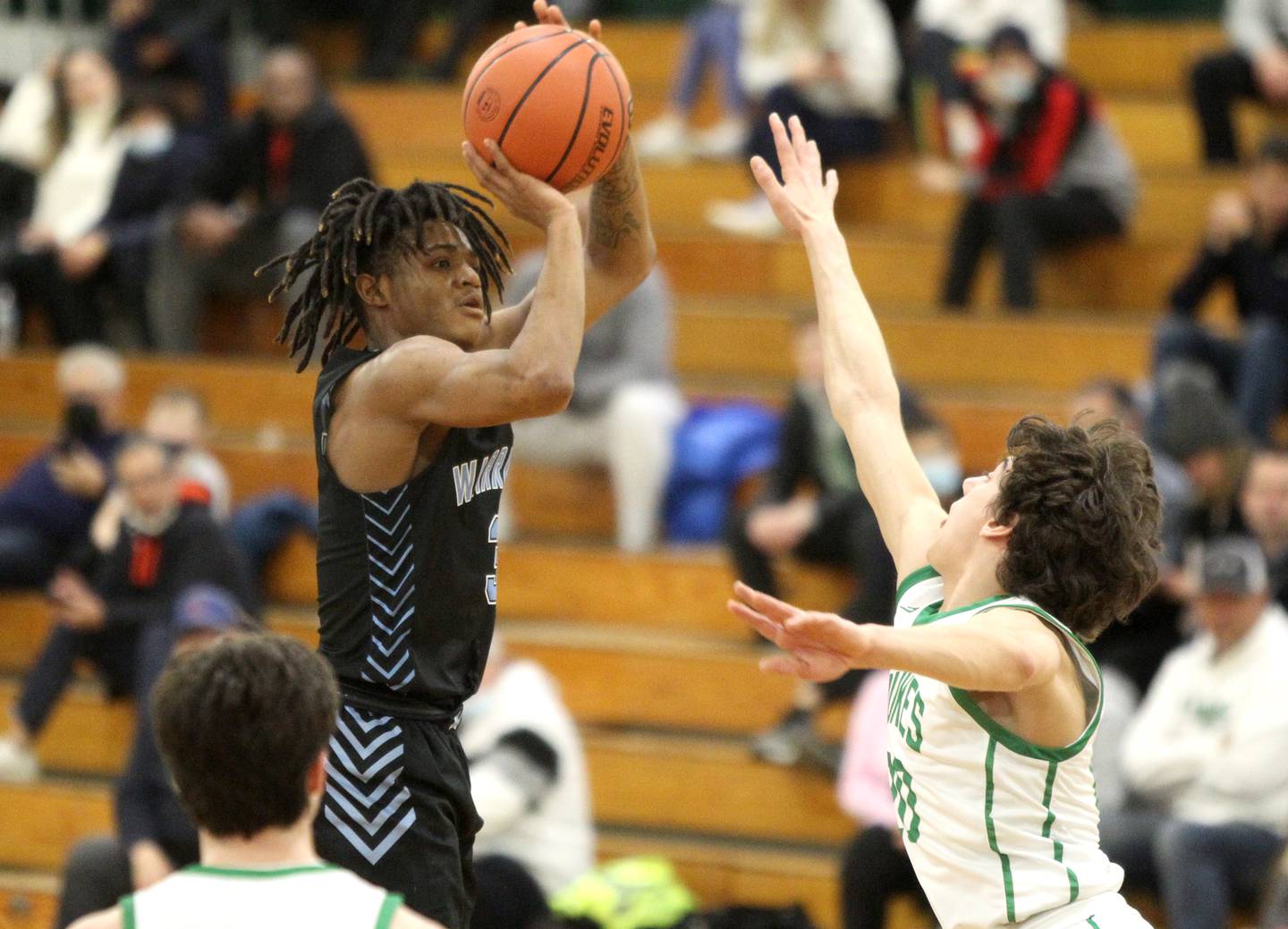 Willowbrook (20-10) struggled scoring in the second half, tallying just 13 points in the first 15 minutes to spoil the momentum from a strong first half. Marquel Saleek, who buried four 3-pointers to lead the Warriors with 22 points, was the main source of offense in the fourth quarter. But Kircher scored seven straight points to pad the lead to 49-40 with 43 seconds left.
The Dukes controlled the tempo for the first few minutes of the game, relying on Hardek for scoring and rebounding. Hardek, a 6-foot-5 power forward, tallied seven points and five rebounds, including draining a 3-pointer at the first-quarter buzzer.
But the Warriors slowly started turning the tide late in the first quarter, forcing turnovers and scoring in transition. The Warriors' momentum carried over into the second quarter, scoring seven straight points to take a 19-12 lead following Isaac Sobieszczyk's lay-up and free throw off a steal to give the Warriors a 19-12 lead.
The Warriors couldn't build on their first-half momentum, scoring just three points in the third quarter to have their seven-game winning streak snapped. Willowbrook shot a frigid 8-for-35 on 3-pointers, including 4-for-18 in the second half.
"They're so fast and I thought we did a good job of taking care of the ball in the second half and getting into some of sets we wanted to run, and Kircher played great and we rebounded the ball really well," York coach Mike Dunn said. "I'm proud of our kids. We lost five games in a row, went through the heart of our division. We're excited for the opportunity to play Glenbard West. Anything can happen. They're obviously rolling right now."