ELMHURST – Nojus Indrusaitis didn't need an introduction to the other star on the court Monday morning.
Indrusaitis, Lemont's 6-foot-4 sophomore and a Division I prospect, played AAU with Timothy Christian's Ben VanderWal, a Furman recruit, over the summer at Breakaway Basketball.
The two are part of a star-studded top half of the bracket at the 47th Jack Tosh Holiday Classic at York. Should Lemont advance, Indrusaitis could match up with standouts Cameron Christie of Rolling Meadows and Asa Thomas of Lake Forest, two of Illinois' top juniors, and Gonzaga recruit Braden Huff of No. 1-ranked Glenbard West. That's just fine with Indrusaitis.
"I just want to play against the best," Indrusaitis said. "Obviously [VanderWal] – he's going D-I – he's a good player. I used to play with him. It was fun, he competed. He gave it his all. I'm just trying to do my best."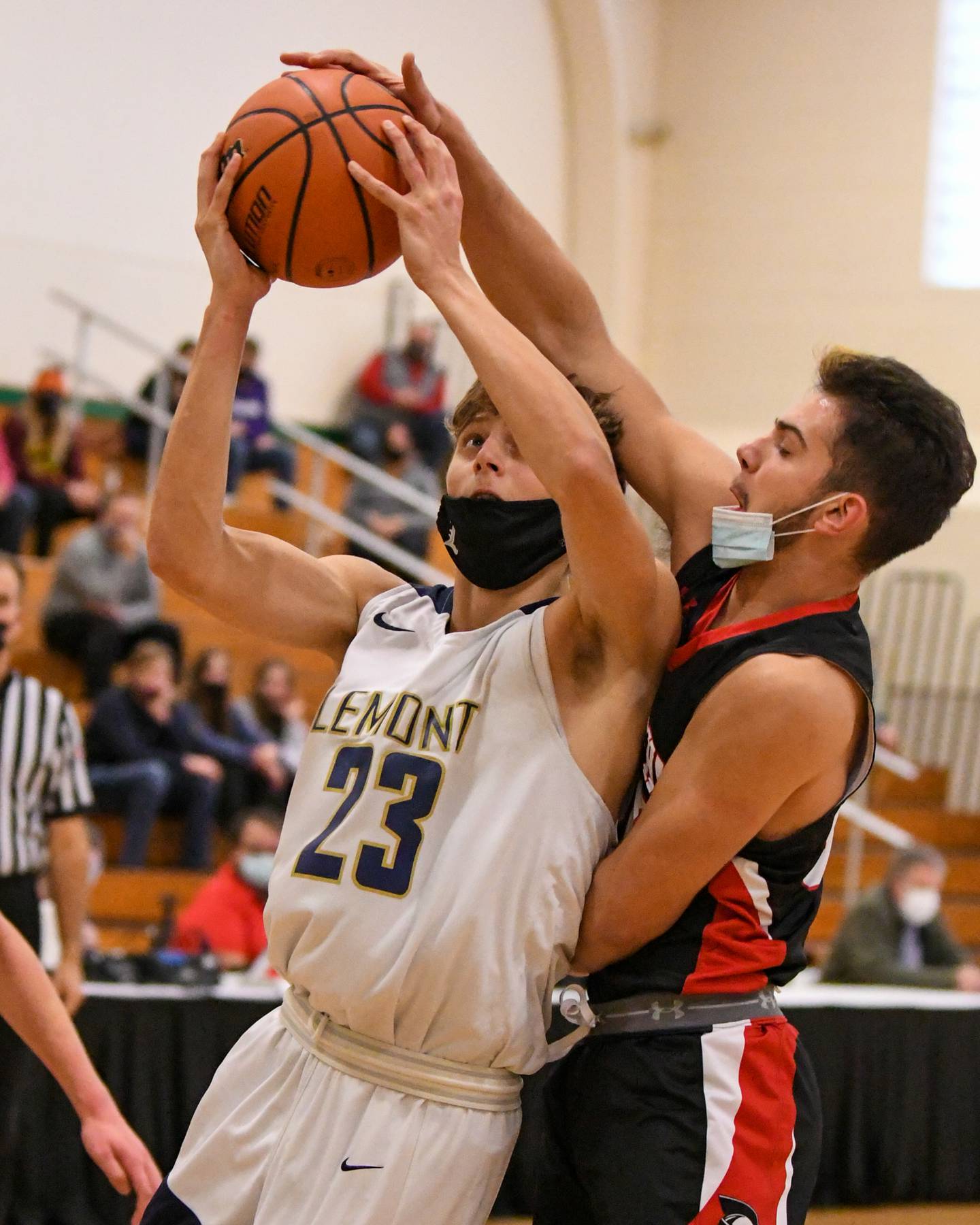 Indrusaitis indeed did so.
The ultra-talented wing, who holds a scholarship offer from Illinois, put on a show in the first day of one of the state's premier events. He scored 25 of his 32 points in the first half, grabbed nine rebounds and had three steals in Lemont's 75-50 win over Timothy Christian.
Lemont advances to face Rolling Meadows in Tuesday's second round.
Indrusaitis, smooth and bouncy, shot 9 for 14 from the floor and showcased the full package early on. He hit two 3-pointers in a 14-point first quarter, as Lemont (8-2) led, 22-10, after a quarter. Indrusaitis added two putbacks, had two dunks in transition and stopped on a dime for a pull-up jumper on the break.
"What helps him finish is he goes hard at the beginning to beat his guy, but then he has the ability to slow down with his footwork," Lemont coach Rick Runaas said. "He is meticulous and is able to finish around the basket because of that footwork."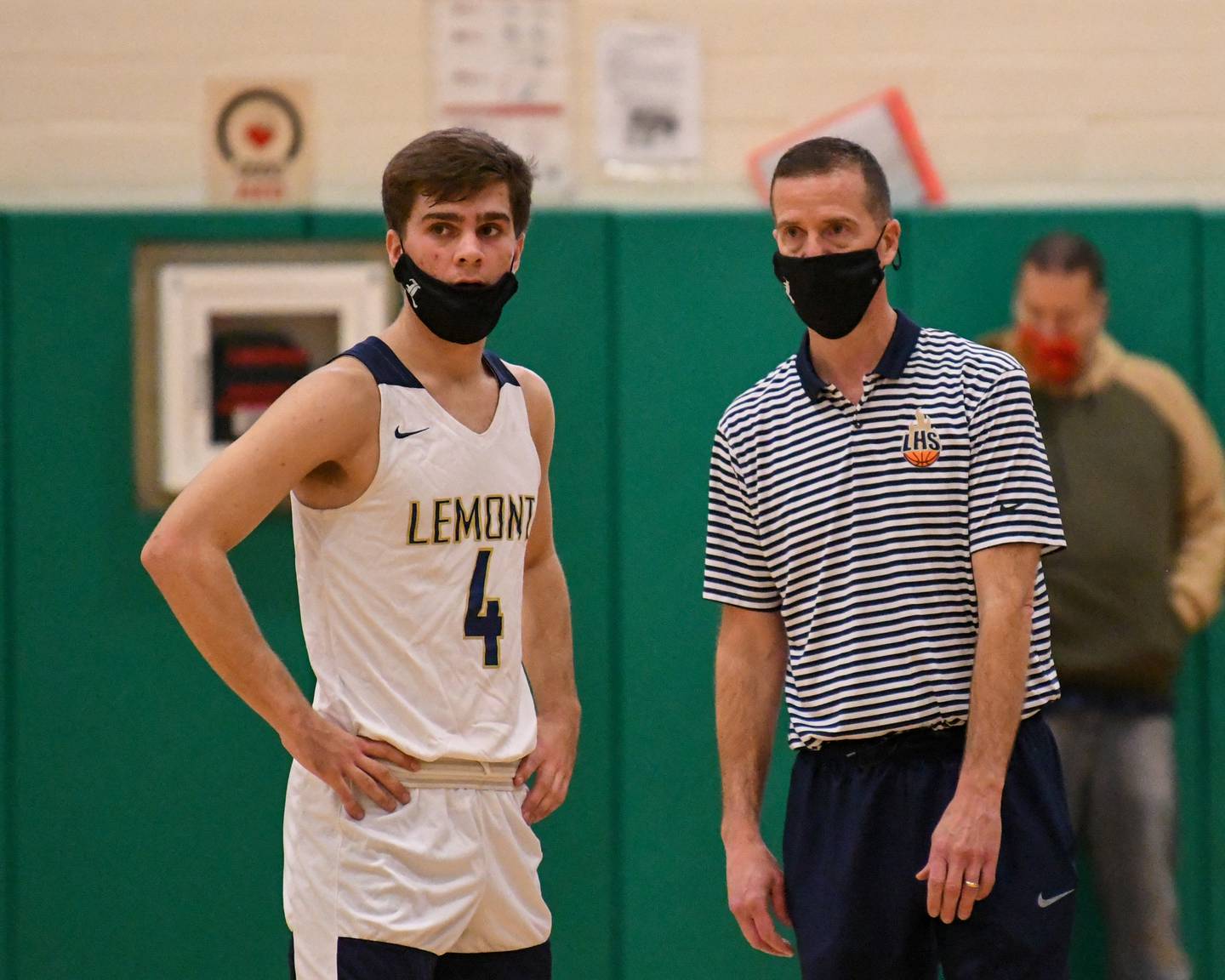 Rokas Castillo added 22 points, 18 in the first half, and had four steals, and Matas Castillo had nine points, seven rebounds and four steals for Lemont.
The Castillo twins and Indrusaitis spearheaded a Lemont pressure defense that had 16 steals and forced 22 turnovers. Lemont made its first six shots of the second quarter, opening a commanding 36-13 lead on Indrusaitis' 3 from the top of the key.
"We like to play fast and aggressive, and that starts on defense," Indrusaitis said. "Defense leads to offense. Every time we got the chance to push that ball we did, and it worked."
It caused fits for Timothy Christian (8-5), which had won eight of 10 coming into the game. Lemont led, 45-26, at halftime.
"Their pressure obviously bothered us," Trojans coach Scott Plaisier said. "When you get as many steals as they did it likely generated 20 to 30 points, and we gave up 13 offensive rebounds. Right off the bat they had an extra 35 possessions that we didn't have. We were better off kicking the ball in the stands so at least we could set up and play defense."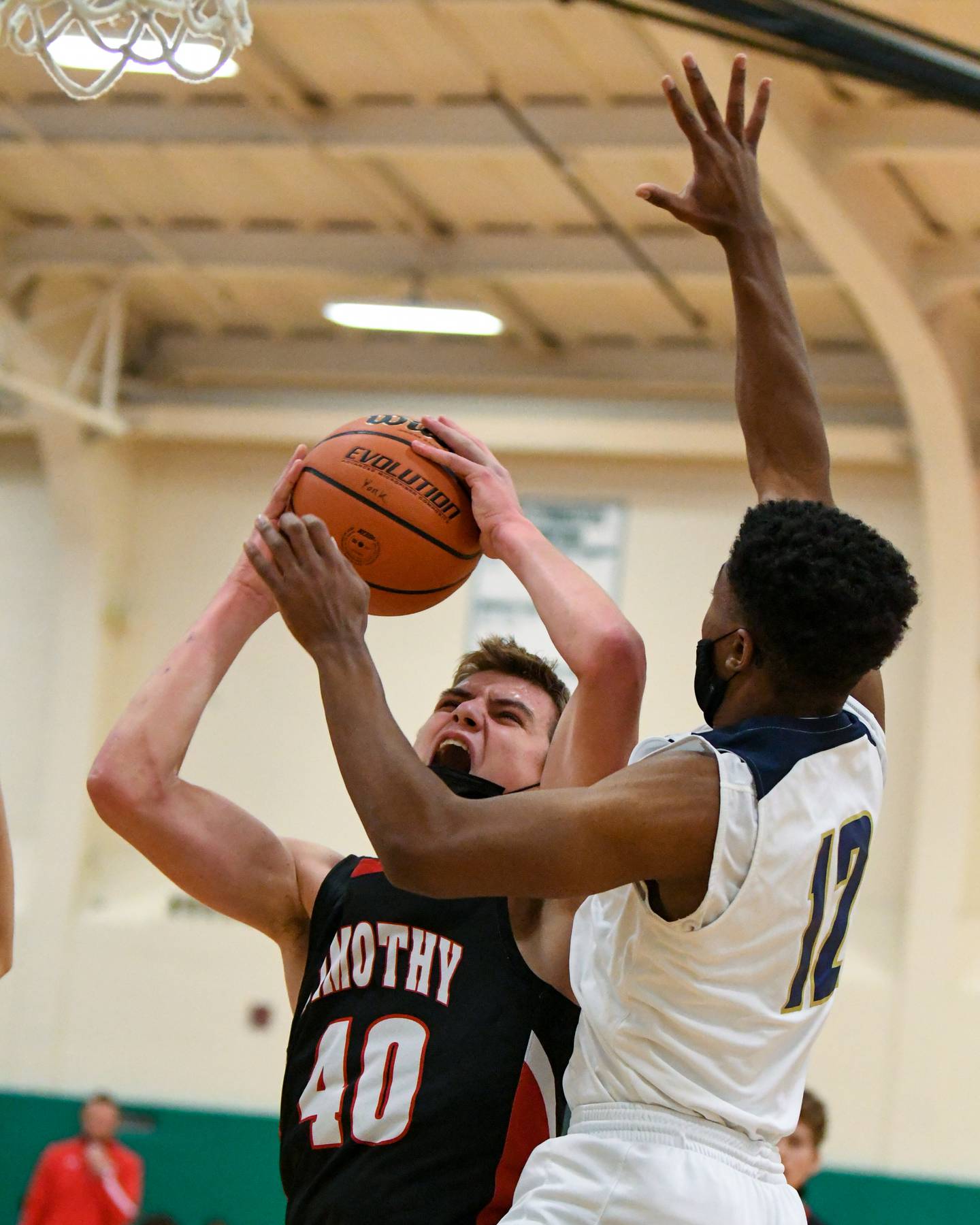 VanderWal, after a somewhat slow start, scored 27 points for Timothy Christian, 17 coming in the second half, and grabbed 10 rebounds.
A young Trojans team has challenged itself in the season's first month. Timothy Christian played Fremd and unbeaten Wheaton Warrenville South at Thanksgiving.
"That's what we want to do. We want to schedule the best teams we possibly can in the regular season, ultimately building toward March," said VanderWal, who led Timothy Christian to state as a sophomore. "We want to be at our best in February and March, and we won't be without scheduling these teams. That's why we come here, and why we come to the Chuck Mitchell. We want to play bigger teams and face hard pressure."
Lemont pressured, and also shot the ball well. Lemont shot 10 of 26 from 3-point range, Indrusaitis and Rokas Castillo each making four 3s.
Lemont appears to have found its stride after dropping two games in the season's first week.
"I just feel like we have more energy," Indrusaitis said. "We came out the first couple games and we were a little drowsy. We didn't play as hard as we could. Now I feel like we're playing better defense and playing with good energy."