It was Redwings against RedHawks in the title game of the Wheaton Classic girls volleyball tournament Sept. 16.
Benet faced off against Marist for the crown at Wheaton Warrenville South's gym and that in itself wasn't unusual at all.
The two teams have advanced to the invite's championship match four of the past six seasons.
Benet had won the invitational a whopping nine times coming into this year and the Redwings continued their dominance by making it 10 titles.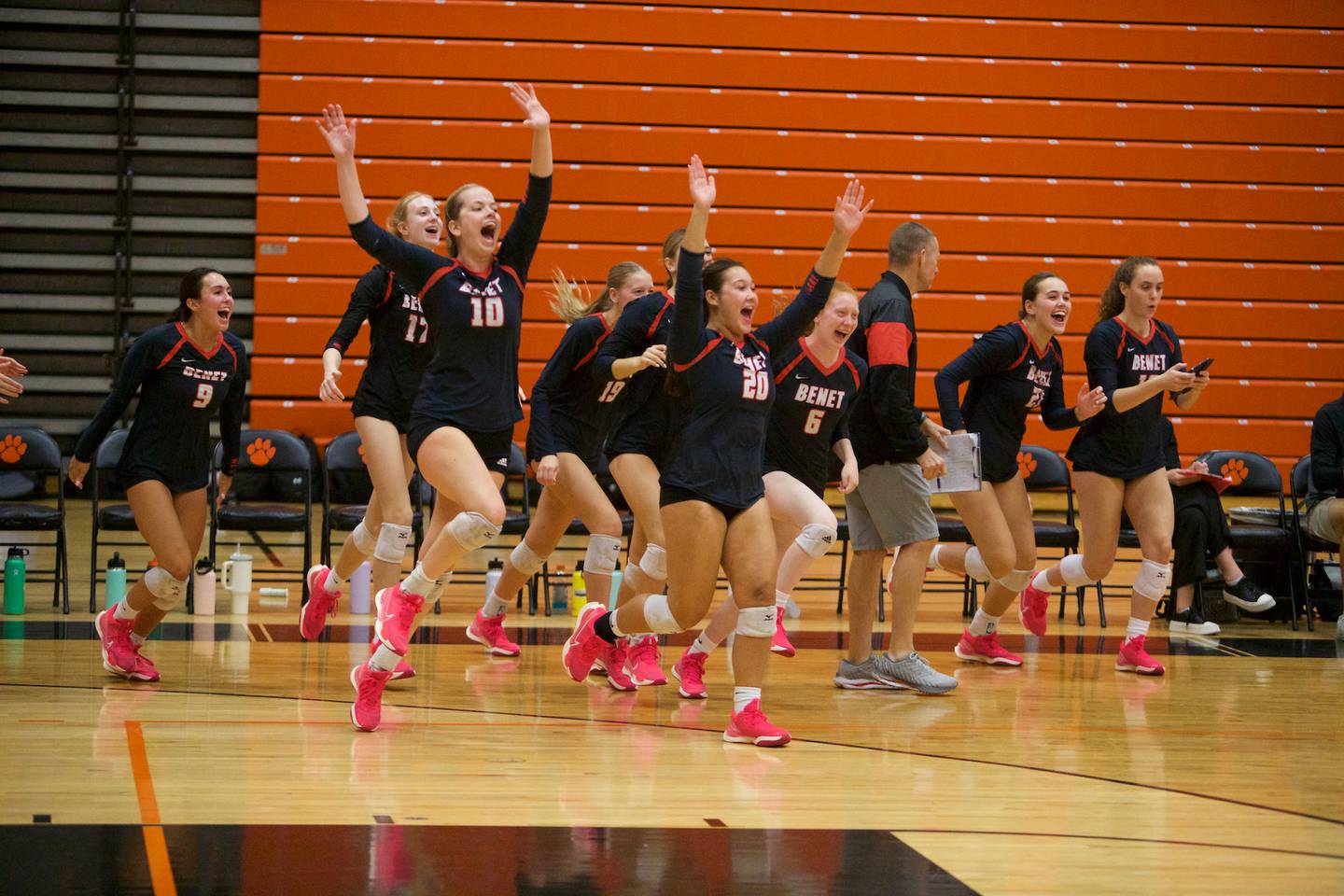 Benet defeated Marist 25-20, 25-18 to win the tournament.
"Winning is always fun," said Benet 6-foot-5 sophomore middle Lynney Tarnow, who led her team in the championship match with nine kills. "I think just being united and working as a team led to this. We were together the entire tournament and that really helps us."
Benet junior libero Aniya Warren was named the MVP of the invitational.
"We just keep getting better day by day," Redwings coach Brad Baker said. "The kids are really good listeners and are working hard. They know that we have to get better to get to where we want to be."
Wheaton Warrenville South wound up in the consolation bracket of the Gold division, placing seventh overall, but it was a pool play triumph over Yorkville on Sept. 13 that had everyone talking.
That victory gave longtime Tigers coach Bill Schreier his 500th win as a girls coach.
"It's exciting, but you always preach the team concept," Schreier said. "I've had a lot of good players go though this program and it's a true representation of everything the girls have done throughout in order to have made this [win No. 500] a reality.
"Jokingly, I talk to my coaches about that and they're like, 'Man, you're old'. That's another piece of it. If you're around long enough, the wins are going to add up."
Baker was one of many who gave props to Schreier.
"Obviously, the guy has coached more volleyball than anyone in the state, both boys and girls, and has had tremendous success," Baker said. "He runs a great program and this is a tournament we're lucky to play in. Congratulations to him on all of his hard work to get to where he's at."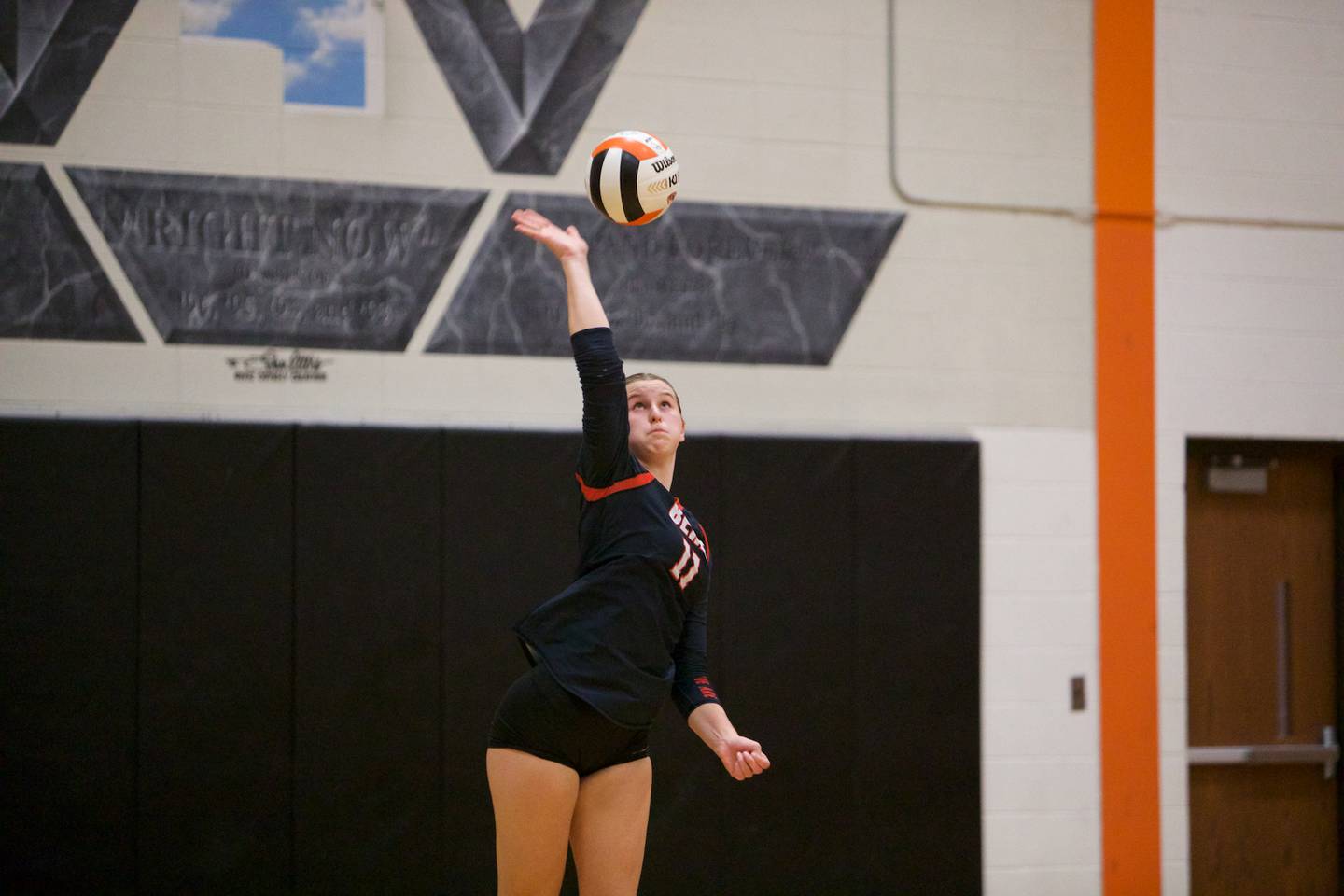 The invitational boasts an extremely strong field and Schreier talked about the philosophy of playing the best of the best at this time of the season.
"It's always good to see teams like this because without that we're not going to win anything at state," Schreier said. "I always try to ramp up the level of competition we play whether it's the girls or the boys. Any place, any time, anyone has always been the mindset so these teams out here are nice to see."
Hinsdale Central took home the fifth-place trophy in the Gold division.
IC Catholic grabbed third place with a 25-23, 25-16 win over Lincoln-Way East.
Two of the players leading the charge for the Knights were middle blocker Jenny Fromelt and libero Alysa Lawton, both seniors.
"This was a great opportunity for us," Lawton said about going up against the star-studded field in the invitational. "We're a small school and we never get to play this type of competition. It's great to be able to hang with the big guys and get a reputation for ourselves."
The Knights are 14-2 this season, having dropped matches only to York in the first match of the season and Marist in the Wheaton Classic semifinals.
"We've been getting better," Fromelt said. "And we're determined to reach our final goal of winning as many games as we can."