Lily Brecknock gained a new appreciation for the team element of tennis in her first season playing for Fenwick's school team this fall.
And she helped make history in the process.
Brecknock, a Fenwick sophomore and Oak Park resident, opted to not play high school tennis in 2021 as a freshman. She was busy with USTA tournaments, and made her decision after careful consideration. Then she heard how much fun the school's team was, and decided to give it a try as a sophomore.
Half of Fenwick's team was sophomores, so she was essentially playing with her peers.
"It was the best experience I ever had," Brecknock said.
She can say that again.
Brecknock finished her season with an 18-match win streak, a stretch in which she dropped just one set. She beat Chicago Wolcott's Brooklyn Siegel 6-2, 6-4 in the Class 1A singles championship match, leading Fenwick to the Class 1A team title and the program's second state trophy.
She is the Suburban Life girls tennis Player of the Year.
"It was amazing," Brecknock said. "On the first day at state we had a lot of tough matches, one of the doubles teams pulled through in the third set, that really helped us. Every match counts. We tried not to think about it too much, but we knew it was a great team from the first day of practice. We all meshed together, we bonded as a team and the results came."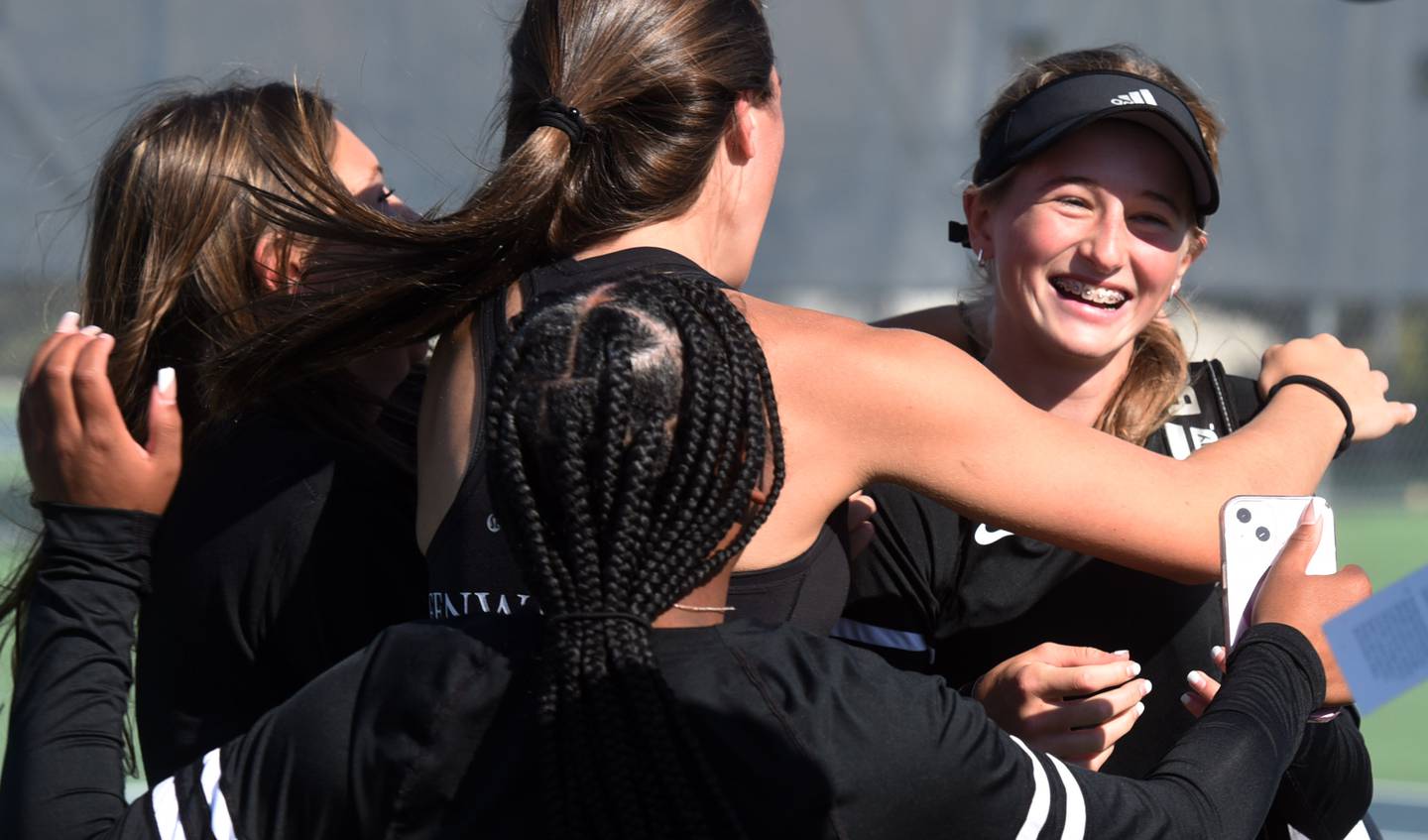 Indeed, Brecknock posted a 22-4 record playing at No. 1 singles. She did not lose a match from Sept. 10 through her state title. That streak included titles at the Peoria Richwoods Invitational, the GCAC Conference tournament (in which she did not lose a game) and the Timothy Christian Sectional tournament, leading up to state.
Looking back on the state championship match, Brecknock believed it was very much a team effort that pulled her through against a tough opponent. Brecknock and Wolcott were the top two seeds in the bracket.
"A lot of it was the help of my team. They were really supportive," Brecknock said. "Every time I would lose a point they would cheer for me and give motivation. My final match there was another match next to ours that was playing for fifth and sixth for doubles. We were all yelling for each other. It made me feel really relaxed. And it was great having my coach on the bench with me. He was able to talk to me between points. It was a great experience."
Brecknock started playing tennis when she was seven years old. She took lessons with her older brother Jake, a junior who also plays for Fenwick.
"Most people in my family play soccer, but that wasn't my thing. I feel like I'm more of an individual sport kind of athlete," she said. "That's why I thought of tennis as more of an individual sport, through a lot of tournaments with USTA. High school tennis showed me that it can be so much more. I never thought of it as a team sport until a couple weeks ago. It's special how it can be both."