Downers Grove North senior guard Jack Stanton is on a roll.
A year ago, Stanton was preparing to play his first season as an upperclassman for the Trojans. All Stanton did was play lights out on both ends, emerge as a go-to scorer, help lead a talented but diverse team to a Class 4A fourth-place state trophy and average 13.3 points, 6.5 rebounds and 1.6 assists.
Since the end of last season, the 6-foot-2 sharpshooter has become one of the most coveted recruits in the state. Last week, Stanton announced his commitment to Princeton to end his recruiting, which included more than 21 offers.
Stanton said he narrowed his decision to Princeton, Fordham and Stanford before selecting the Tigers. Stanton said Princeton coach Mitch Henderson took a unique approach toward recruiting him.
"[Princeton's] academics are top-notch, along with the winning culture that the basketball staff has brought to the table for Princeton," Stanton said. "Coach Henderson was the first coach to not tell me how good I was. The first time I met him, he immediately started pointing out flaws, which I loved. I'm always looking to improve, so hearing what I need to get better at and how I could also meant so much."
Stanton said the Tigers' captivating run in the NCAA Tournament played a small part in helping him look into the program. Princeton became the fourth 15th seed in NCAA Tournament history to reach the Sweet 16.
"They definitely started to stand out to me more," he said. "Their style of play was very fun to watch and how they went about themselves through their run was very classy. Toward the end of spring and early June, they started recruiting me. My family and I loved the idea of the Ivy League to begin with and knowing they were the top of the conference definitely sparked my interest."
Stanton said watching Glenbard West graduate Caden Pierce and Evanston alum Blake Peters play starring roles in the tournament impacted his decision. Pierce, who starred on Glenbard West's 2022 Class 4A state championship team, was the Ivy League Freshman of the Year.
"I really didn't take into consideration that this opportunity would come up, but being a Chicago kid, then seeing Caden Pierce and Blake Peters play in March madness made Princeton very enticing to watch," Stanton said. "Knowing they had a pipeline of Chicago kids was very enticing, especially since I have played with two of their players already in my high school career."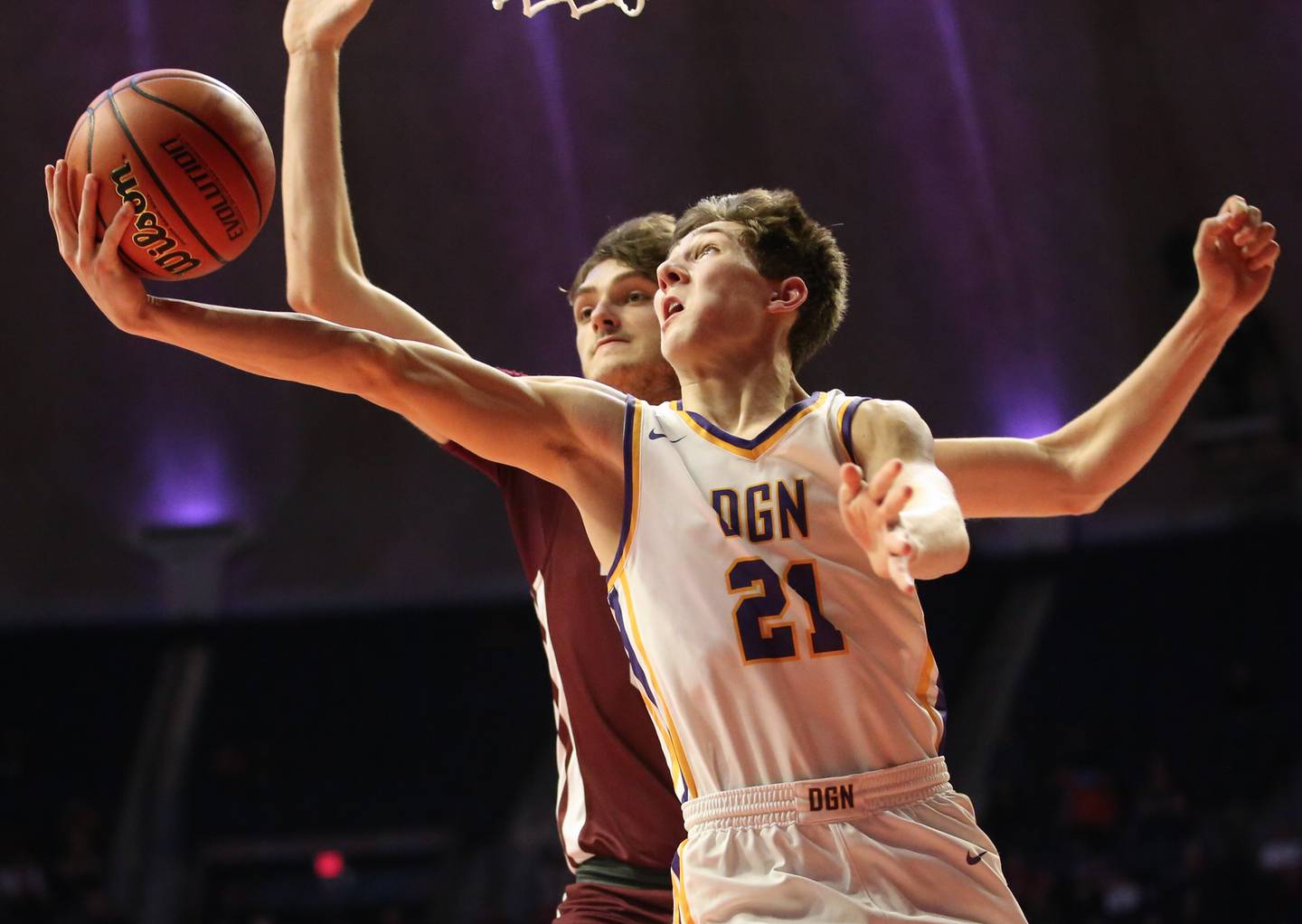 Stanton said his parents always stressed to him the importance of succeeding at a high level in the classroom, so "going to a high academic school was very important to myself and my family." He started to realize Princeton was the right school for him in late August.
His AAU coach, Greg Ktistou of Breakaway Basketball, pointed out Stanton always has possessed "a laser sharp focus" about attacking his drills. Ktistou said he met Stanton in second grade, slowly watching him develop through the years into an elite athlete.
"It has been years of work and discipline for Jack," Ktistou said. "When you work as hard as he does for years, you know it's just a matter of time before that big boom takes place. For Jack, that big boom took place last season and he continues to get better.
"Some people love basketball, but to be successful at the highest level, that's not enough. You have to love the work, the extra conditioning, the weight room, get extra shots before and after practice, watch film, eat right and sleep well. All of those things become difference-makers. Jack is a very humble kid, but he does have a chip on his shoulder. The best version of Jack Stanton is just getting started."