Jack Stanton is on a hot streak.
The Downers Grove North senior guard is riding an impressive string of accomplishments that started early in his junior season.
His breakout season sparked the Trojans to the program's best finish in the state tournament, helping them compile a 32-5 record that ended with a Class 4A fourth-place state trophy. Stanton, who averaged 13.3 points, 6.5 rebounds and 1.6 assists and drilled 36 3-pointers for a well-balanced team last season, is one of the fastest rising prospects in the state.
His strong junior season, coupled with a solid showing in the spring and in the June summer team camp session, raised his profile. He has 21 offers, including recent offers from Valparaiso, Southern Illinois, Bradley, Drake, Illinois State, Rice, Cal-Poly, Yale, Stanford, Miami-Ohio, Holy Cross, Bucknell and Penn in the past two months.
The 6-foot-2 Stanton said he's been focusing on keeping an even-keeled approach this summer despite the amount of attention his game is attracting. With the prolific-shooting Stanton adding different elements to his game, the Trojans have become a must-see team for college coaches this June.
"I just like to stay in the present," Stanton said. "I've been trying to enjoy the process as much as possible. I'm really just thankful for the opportunities that have presented themselves. I don't pay too much attention to who comes to the games. I just go out there and play and stay focused on the game itself and not the outside factors. It was definitely fun playing at Riverside-Brookfield with the guys I grew up with for the last time."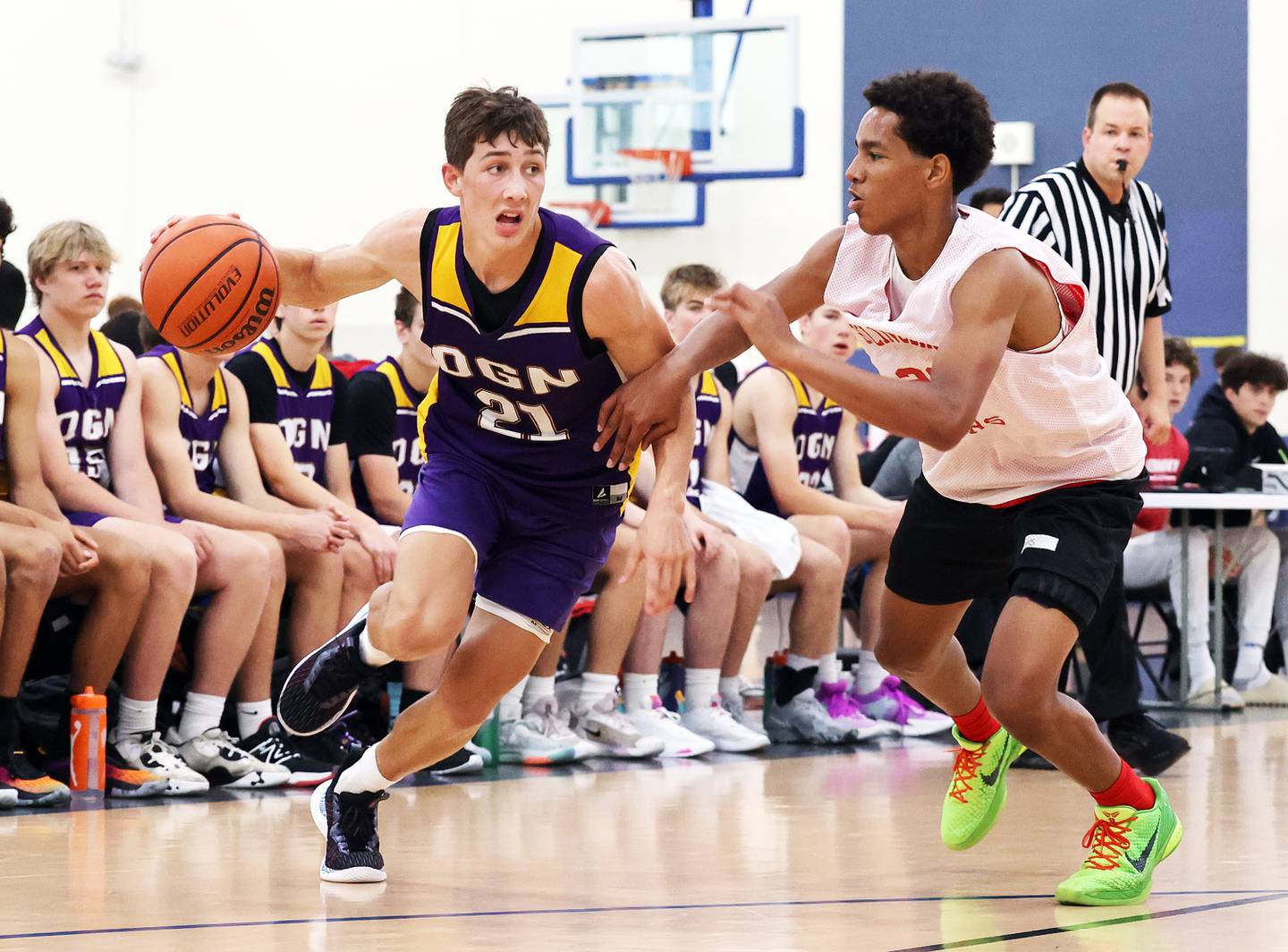 Downers Grove North coach James Thomas said Stanton is capable of playing both guard spots in college.
"A lot of people talk about potential, but Jack's ceiling is unlimited," Thomas said. "He keeps finding little ways to get better. Whether it's from himself, feedback from college coaches or Breakaway Basketball or our team, he takes everything in and builds on it.
"He's been face-guarded and teams have thrown so many different coverages at home, but he's still scoring at a very high level."
Stanton said his new and improved game is helping lift his recruiting profile, which has cast a wider net of schools.
"I've really focused more on the fundamentals of being a point guard – dribbling, passing and IQ," Stanton said. "I've also started trying to put on muscle, so I'm not getting bumped around as much. One of the biggest things I've improved on is driving and finishing around the basket. I've started incorporating all of those things into my workouts while still working on what I'm good at."
Thomas said Stanton and senior guard Owen Thulin have been a formidable backcourt this summer, helping absorb the graduation of do-it-all Jacob Bozeman.
"While Jack has a scorer's mentality, he's been productive bringing the ball up and putting it through the net," Thomas said. "He sees the floor so well that we think of him like a Peyton Manning or Aaron Rodgers because he can read defenses in a split second. He makes everybody on the floor better. Coaches have seen he can play on or off the ball. He's a ballplayer. He gets it done everywhere. He just knows what needs to take place on the floor and is so competitive.
"Owen has been an absolute floor general for us. He's interested in playing football and basketball in college. He played really well at Riverside-Brookfield. Our backcourt, between those two guys, is very unselfish and both play hard and are unbelievable kids."