ST. CHARLES – Tom Mazzie initially was at a loss for words for the briefest of moments.
Mazzie, the longtime Lake Park softball coach, had elated pandemonium unfolding behind him around home plate.
The story practically wrote itself. Lake Park, which had not defeated St. Charles North since May 19, 2021, upset the defending Class 4A state champions on their home turf in an emotional, gutsy 3-2 sectional final victory.
It was the program's first sectional title since 2008, the year that Lake Park placed third at state. Mazzie was an assistant coach on that team, taking over as head coach the following season.
"As far as the group goes, shoot, I can't believe I'm choked up about it," Mazzie said. "It's been the best team I've ever coached."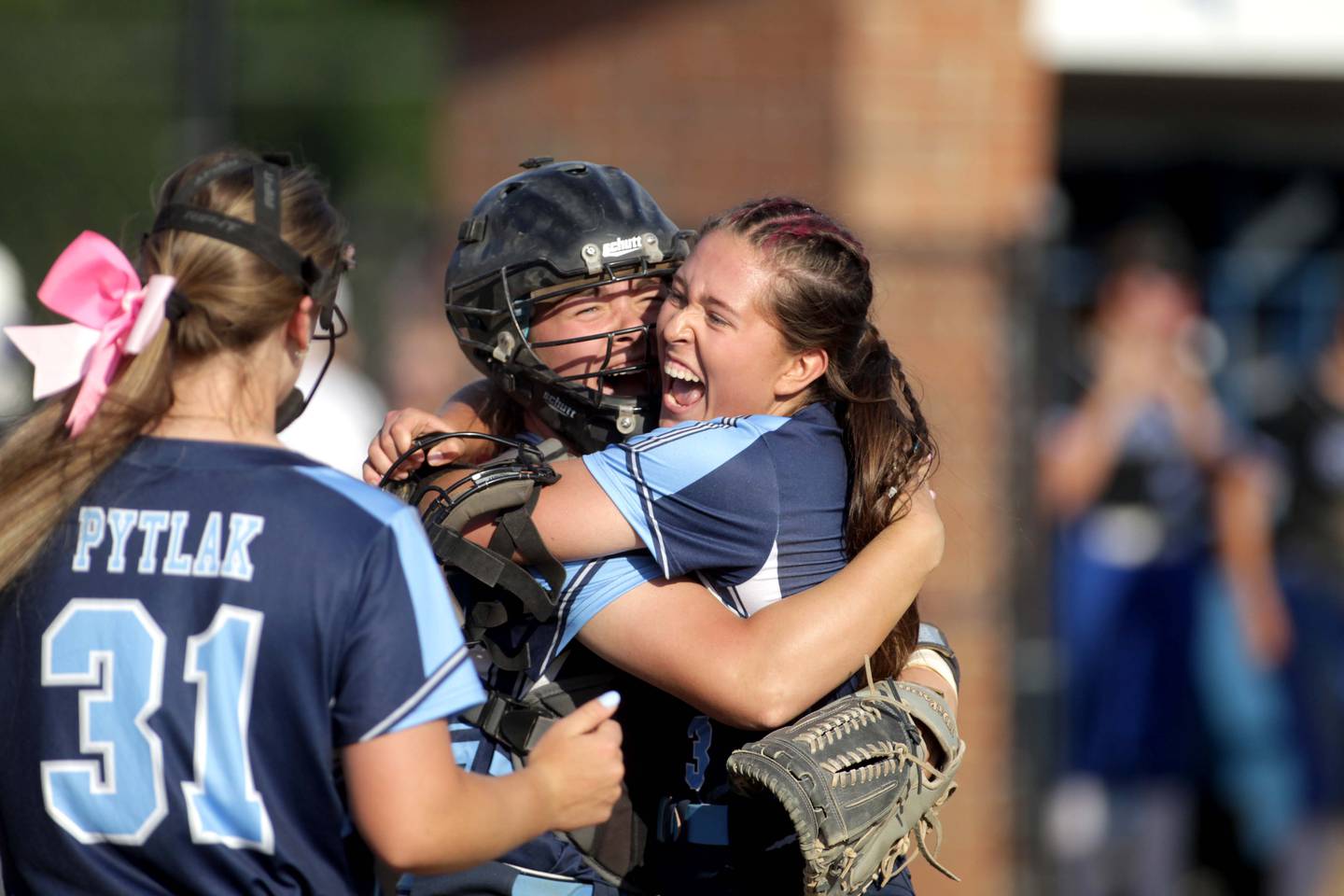 Senior shortstop and Penn State commit Michela Barbanente, who was responsible for the go-ahead RBI infield single in the fifth for a 2-1 Lancers lead and two defensive plays to save probable runs, was quick to credit the team's talent and cohesiveness.
"We have so much talent and I think people like to underrate us, but there is something about our bond, something about what we do together that makes us so much stronger than any level of talent could possibly put us on," Barbanente said. "Everybody here works so hard.
"I haven't heard one piece of negativity. St. Charles North had our number, what, the past seven times that I've been here. It's crazy. To beat them and get the last laugh right now, it's huge. My team, I cannot say enough about them and the bond. ... You're only as strong as your weakest link and we do not have a weak link. There's no weak link in this Lancers squad."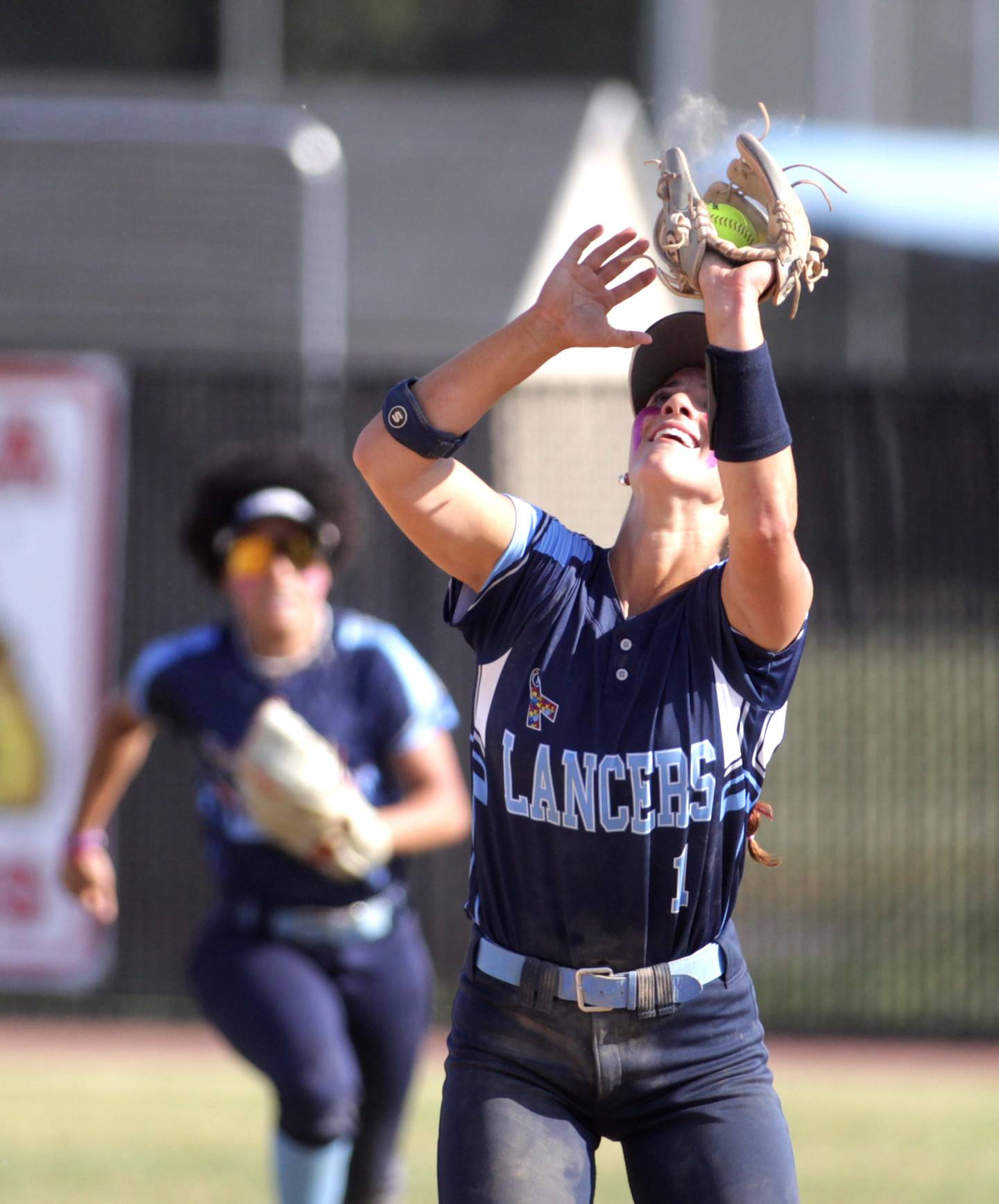 Lake Park (27-11-1) took a 1-0 lead off North Stars senior ace Ava Goettel in the second inning on Ari O'Connell's two-out RBI single to bring in JD Dowling.
St. Charles North (22-8) answered back on Leigh VandeHei's two-out bases-loaded RBI single off Lancers starter Mia Giammarese.
Giammarese was lifted in favor of Mia Savage. It was the Lancers' plan to pitch Giammarese through the order only one time. North Stars senior third baseman Julia Larson promptly smacked a short hopper seemingly destined for the outfield, but Barbanente's athletic diving scoop and force out at second stopped the threat.
"We don't see a better offensive team than St. Charles North," Barbanente said. "Mia Savage, and Mia G. for that matter, they came in here and battled. It was strictly competing. It was them versus the batter and I cannot give them more props because they work so hard. They're in it for our team, too, and they're always like, 'We got your back, no matter what.' ''
The Lancers threatened in the fifth with a leadoff walk by Dowling and a single by Giammarese to advance Dowling to third. Goettel rebounded with her fourth strikeout, but Barbanente legged out an infield RBI single to break the stalemate for a 2-1 Lancers lead. Cailynn Gdowski followed with a single to chase Goettel and bring in ace relief pitcher Paige Murray.
With the bases loaded, Kylie Pytlak hit a sacrifice fly to make it 3-1, but the North Stars escaped further damage after a squeeze play was thwarted to end the inning.
Barbanente was responsible for all three outs in the fifth – an over-the-shoulder grab on a popout with her back to the plate and squeezing two popouts.
The North Stars made the seventh inning interesting, beginning with a one-out walk by Margo Geary. VandeHei reached on a fielder's choice and Larson followed with an RBI single to make it 3-2. But Savage coaxed a checked-swing groundout to lift Lake Park further into its historic run.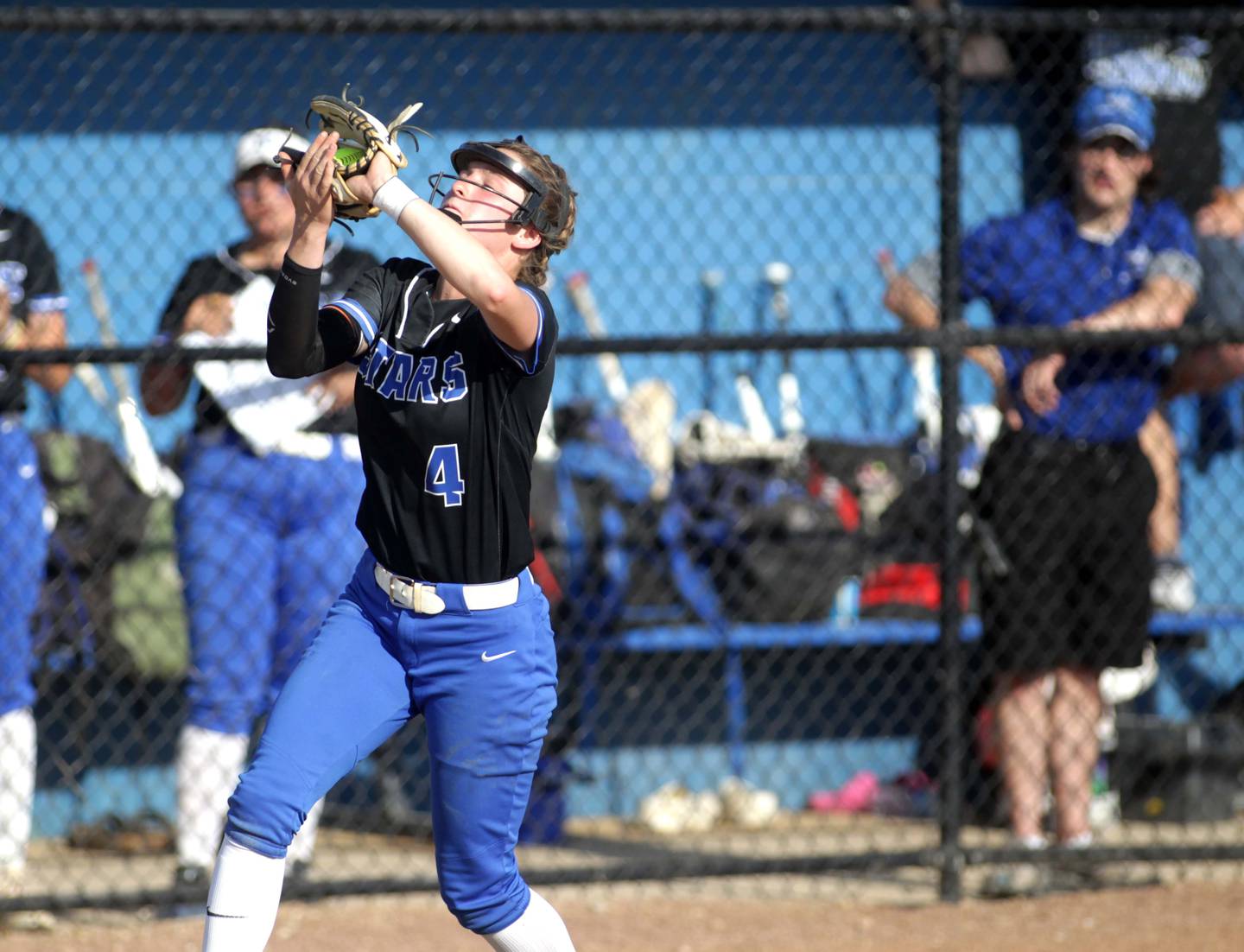 St. Charles North narrowly missed its third consecutive sectional title. The North Stars' stellar season included contributions from seniors VandeHei, Goettel, Larson, Geary, Sophia Olman, Megan Bauwens, AnnaMarie Vivirito and Eric Lillwitz.
"This one, it's going to sting for a while because this is such a special group," North Stars coach Tom Poulin said. "You don't want to not have time tomorrow together. You want to continue to spend time with this group. But if I was going to have anybody move on [besides us], it was going to be Mazzie. He's a class act."