Fox Valley Aero Club, showcasing radio-controlled model airplanes, is celebrating 100 years of aviation with a Festival of Flight all-day air show from 9 a.m. to 4 p.m. Saturday, Sept. 11, at its flight field in St Charles.
At noon, a special "Parade of Planes" will feature 50 or more planes as the club presents the history of aircraft with RC model airplanes.
Public events at Fox Valley Aero Club were canceled for the last year during the pandemic. The club now is able to offer the Festival of Flight outdoor event, which is unique to the area, a news release stated.
"Each year, we plan this event to allow our members and surrounding area club members to showcase any type of historic or modern RC model airplane they wish to fly for the air show," club President Dale Gathman stated in the release. "This year, we are organizing the noontime air show 'Parade of Planes' as the planes would chronologically appear in history. You will literally see 100 years of aviation represented."
Featured will be many airplanes from World War I and the planes of the Roaring Twenties created by the economic boom following WWI. Their flight will be set to music of the jazz age.
The 1930s, often called the "Dirty Thirties" because of the Dust Bowl, turned to the hard times of the 1940s and World War II.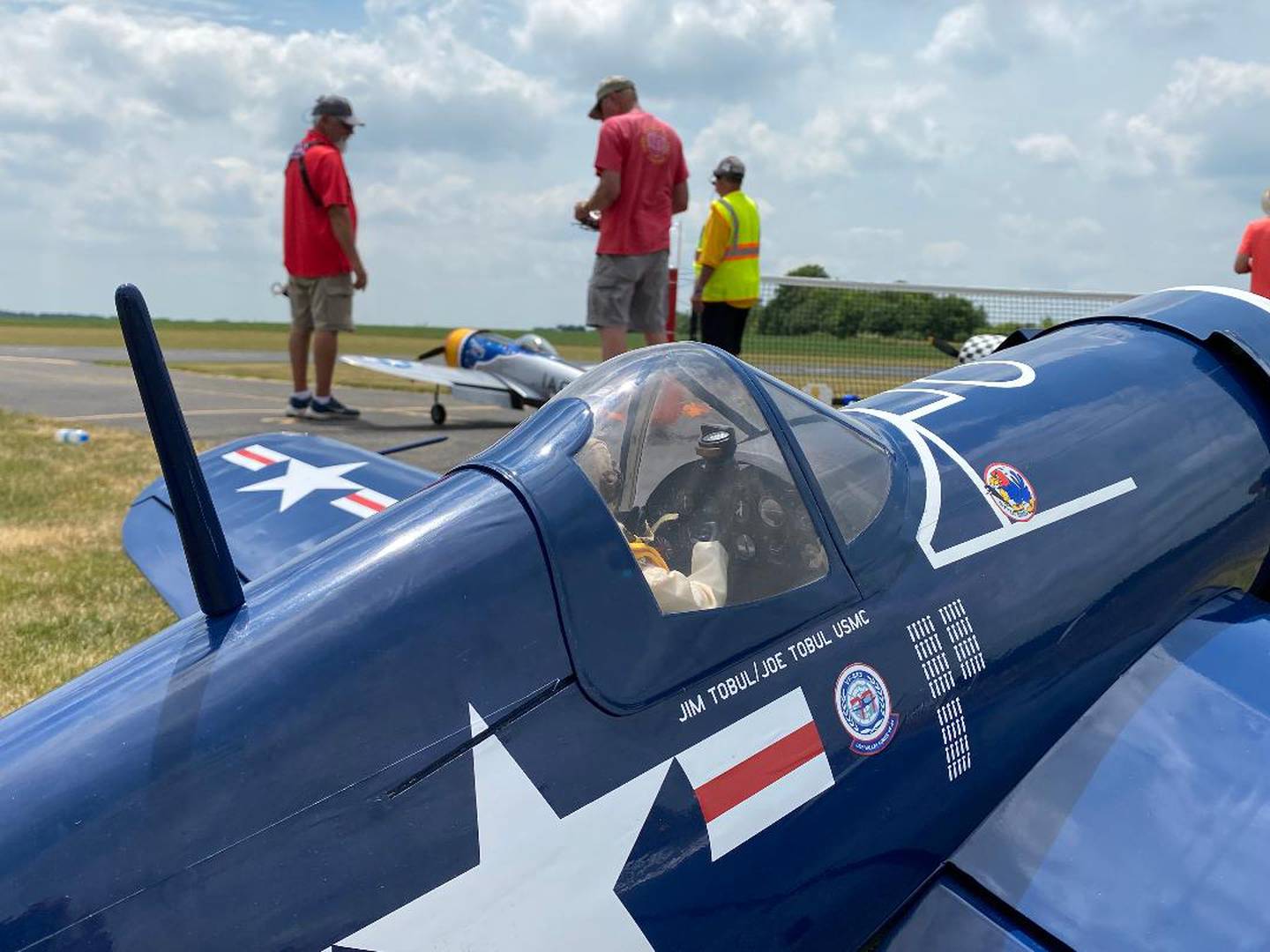 "The warbird planes of this era are fast and destructive monsters that much of our RC airplane hobby is based upon," organizers stated.
Visitors will see and hear many giant scale warbirds with wingspans over 10 feet.
Dave Murry will fly an A10 Warthog RC Model Jet.
"The A10 Warthog first saw service in Operation Desert Storm, and was designed for close air support … attacking armored vehicles and tanks," Murry said in the release. "It is often called the 'Tank Buster.' The A10 model I will be flying uses two scale jet engines that are powered with real jet fuel. The model can fly over 130 mph, and uses functional brakes to help land. Because of its roughly 8-foot wingspan and twin jets, this is a very impressive scale jet to see fly."
Jim Thompson notes that the event runs from 9 a.m. until 4 p.m. and most of the day there will be six airplanes in the sky at one time.
"You will see some of our newer members fly smaller RC airplanes made from foam, and some non-scale larger RC airplanes demonstrate spectacular stunts," he added. "We also have members who enjoy flying jet-powered airplanes that can travel over 150 mph, have a scale jet engine for propulsion, and use real jet fuel. This event makes a great air show for our community because of the wide variety of airplanes that fill the sky all day long."
From foamies to fighters, from 3D stunt planes to 3D aerobatic helicopters, you will view the finest local RC pilots demonstrating their amazing flight skills, organizers said.
Scheduled to appear will be a Carousel of Cubs, WWI biplanes and squadrons of WWII scale planes. Noontime demonstrations will be set to music for some of the most extreme 3D planes and3D helicopters. The planes hang in the air inches from the ground; the helicopters almost mow the grass while inverted. The show will end with large scale RC jets like the A10 Warthog.
Fox Valley Aero Club is located at 3821 Karl Madsen Drive, St. Charles. From the corner of Randall Road and Route 38, go west on Route 38, drive one block west of Peck Road to Karl Madsen Drive on the left. Turn left and follow the signs to the flight field.
Admission costs $5 per person, and is free for children age 12 and younger. Some grandstand seating is available, but people are welcome to bring lawn chairs. For additional information, go to foxvalleyaero.com.