A Kane County Sheriff's K-9 police dog is dead after a car chase that began May 24 in South Elgin ended on Randall Road and Fabyan Parkway near the Batavia Walmart. The suspect, who was identified as James Moriarty, 38, of Aurora, also was killed.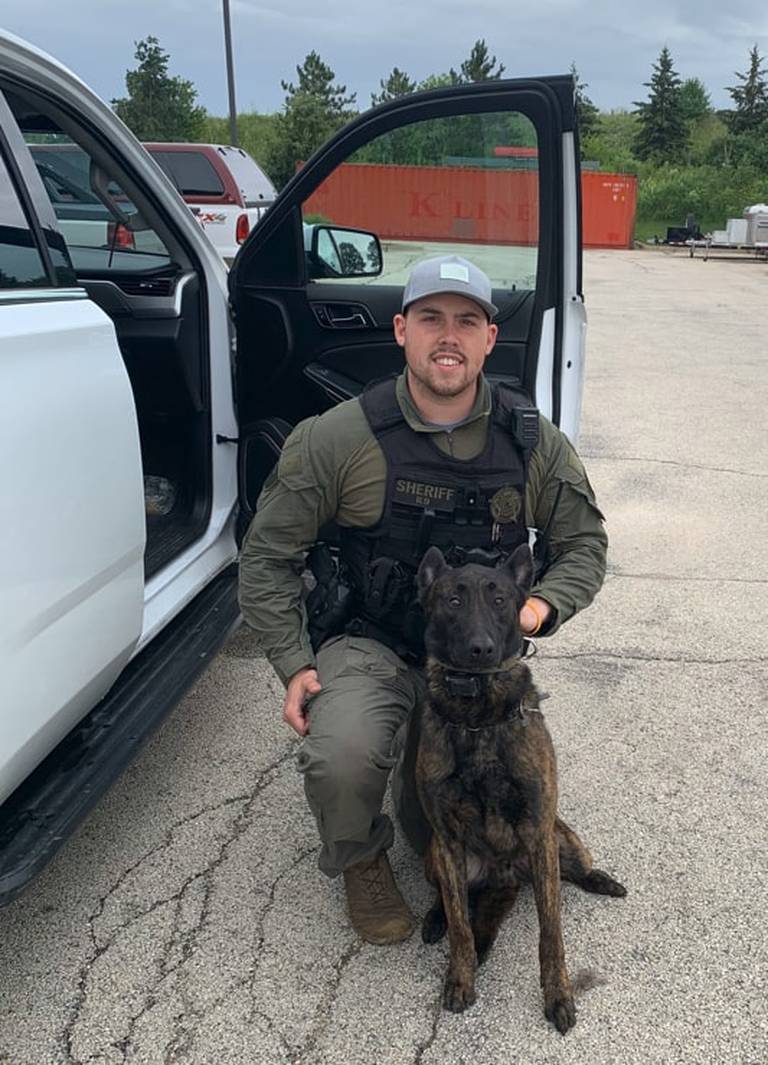 At a news conference, Sheriff Ron Hain said when the pursuit ended, the man got out of the car and "presented a handgun at the same time one of our police K-9s was deployed and bit the offender and was in an active struggle with him."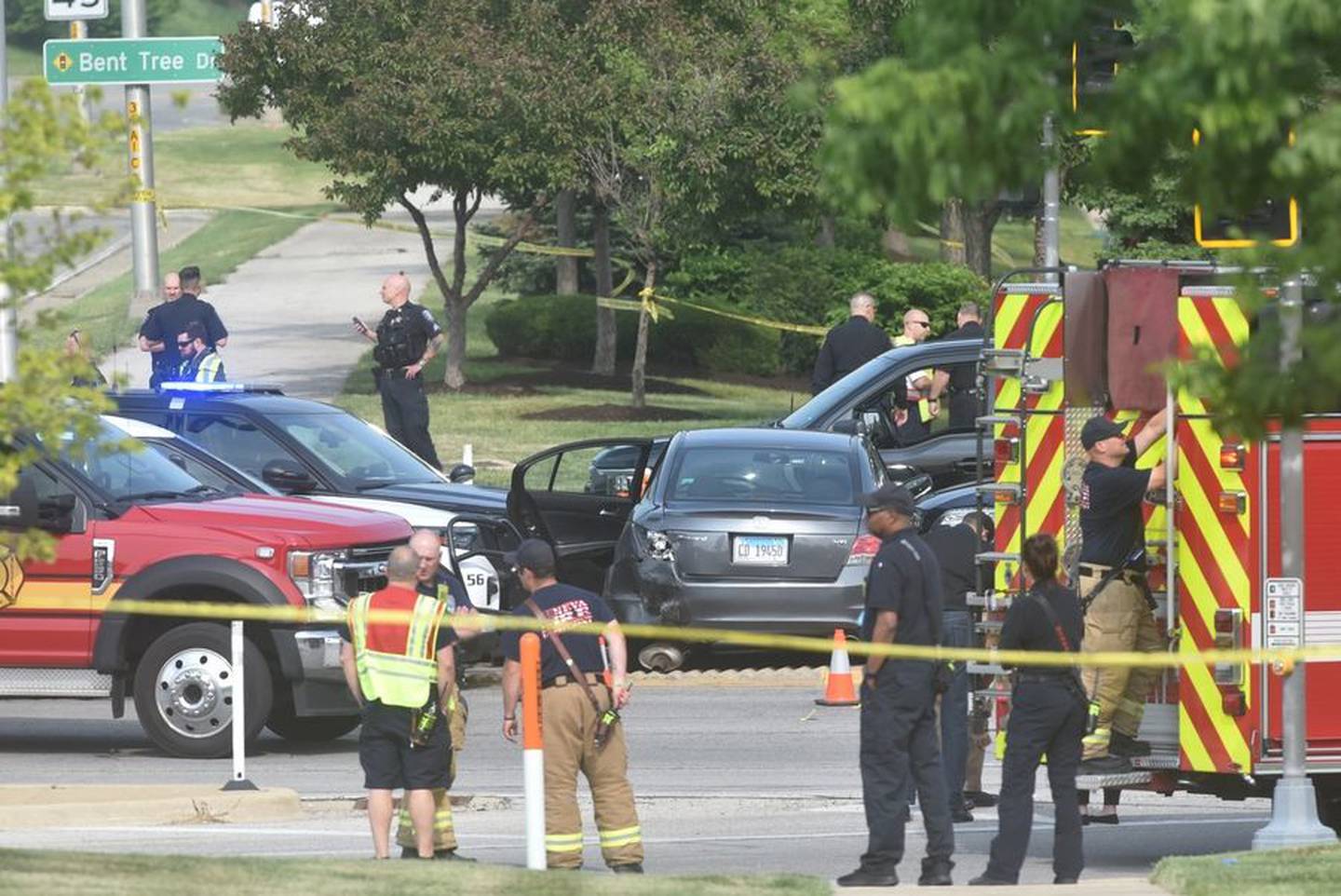 Hain said deputies returned fire when the suspect displayed the handgun, killing the suspect. K-9 Hudson died "in the exchange of gunfire."
Deputies were not hurt, but were taken to a local hospital to be "checked out," Hain said.
Aurora police received a report of a carjacking at a Jiffy Lube on Orchard Road south of Interstate 88. A license plate reading camera tracked the stolen car, a Honda Accord, at Route 25 and Stearns Road in South Elgin about 2:30 p.m., authorities said.
A sheriff's deputy found the Honda near Randall and Silver Glen roads and gave chase. The pursuit continued into Geneva and ended at Randall Road and Fabyan Parkway near a shopping center that has an At Home store, a Best Buy and an Oberweis dairy store.
Moriarty was facing three cases in Kane County, according to court records.
In one case, he was charged with committing robbery, theft by threat, criminal trespass to a vehicle and domestic battery on May 21 in Aurora. He was accused of taking an iPhone from his ex-girlfriend by grabbing her wrist and entering her vehicle. A time and address were not listed.
In another case, he was charged by an Aurora police officer with aggravated fleeing and eluding at speeds at least 21 mph over the speed limit at an unknown time May 22.
In the last case, he was accused by a Kane County deputy of driving 125 mph in a 70-mph zone on I-88, east of Route 31 in Aurora, at 12:15 a.m. May 23.
The Kane County Major Crimes Task Force is continuing to investigate this incident. Anyone who witnessed the incident is asked to call the Kane County Sheriff's Office Investigations Division at 630-444-1103.
Daily Herald reporters Susan Sarkauskas and Katlyn Smith contributed to this story.