Campton Hills couple Pablo Perez and Solange Zuniga still have a taste for candy from their home country, Argentina.
At their newly opened store, The Whimsy Farm Candy Store in Campton Hills, one can find candy from Argentina as well as other countries. The store, located at 40W134 Campton Crossings Drive in the Campton Square shopping center, opened in December.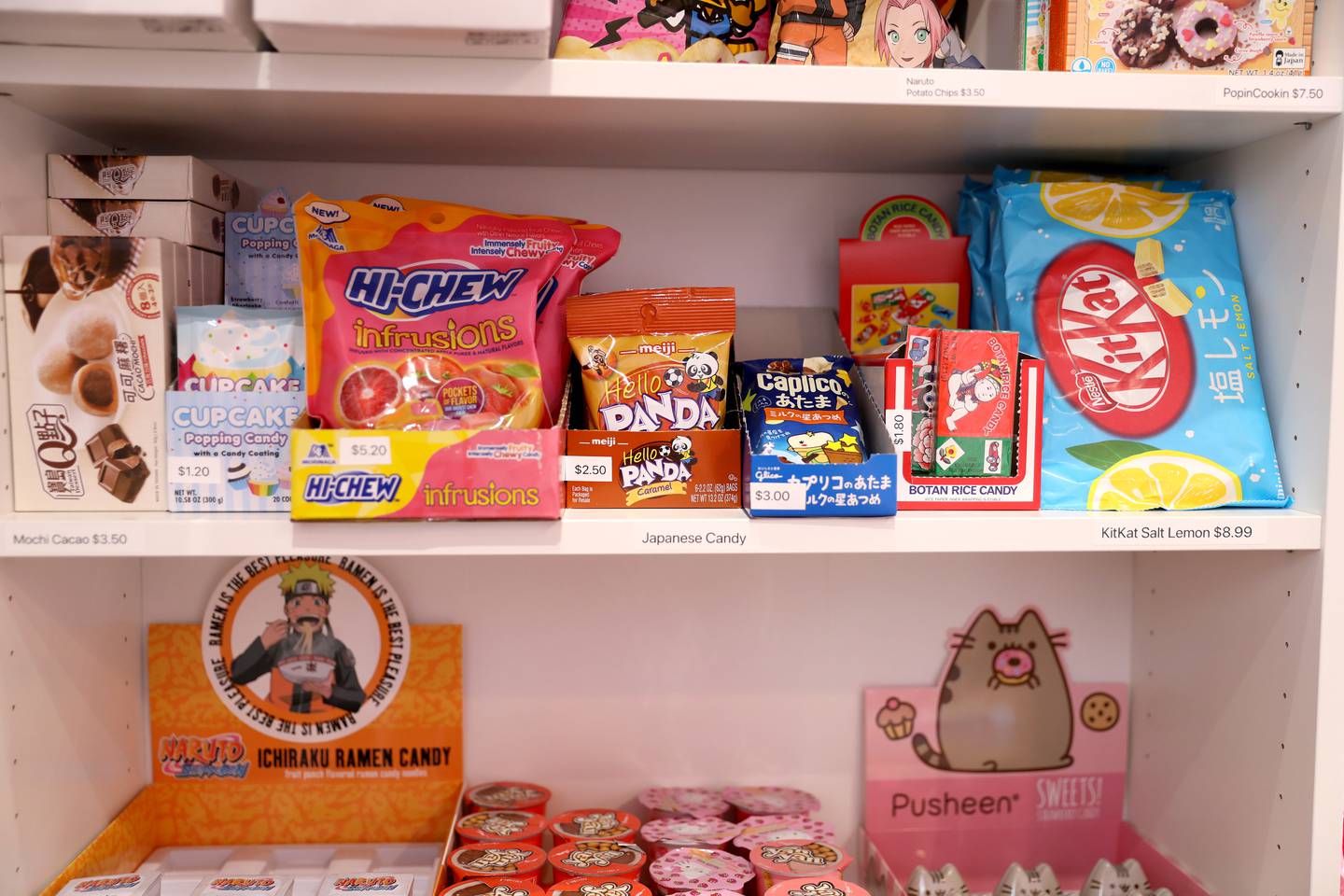 "It is not your typical candy store," Perez said. "We are offering international candy from different parts of the world. We have candies from Australia, the U.K., from Poland, from Japan, from Argentina, from Mexico and, of course, from the U.S. We want a smile on everyone coming here. For example, if you are Polish and if you are looking for a candy that you used to have when you were a kid, the idea is that you can find it here."
A couple of weeks ago, a man from Sweden walked into the store.
"And he was surprised that he found something from his country," Zuniga said. "Candy can bring us back beautiful memories from our childhood."
Zuniga's background includes being an events planner in Argentina for 15 years.
The store also sells nostalgia candy such as Necco Wafers, wax lips and candy buttons. Along with candy, the store sells drinks such as boba tea and smoothies.
The couple loves seeing the smiles on people's faces, especially kids, as they are walking around the store.
"Kids are our future," Zuniga said. "For me, it's really special to work with them. I learn a lot from the little ones. They are pure and they are happy. So in here, we wanted to create a whimsical atmosphere."
The store's name references its whimsy nature as well as the semi-rural flavor of Campton Hills. The store is filled with farm animal figures and sheep shaped tables.
"What we tried to do was have a little farm in our store," Perez said. "The main display is a barn. That's why we call it The Whimsy Farm."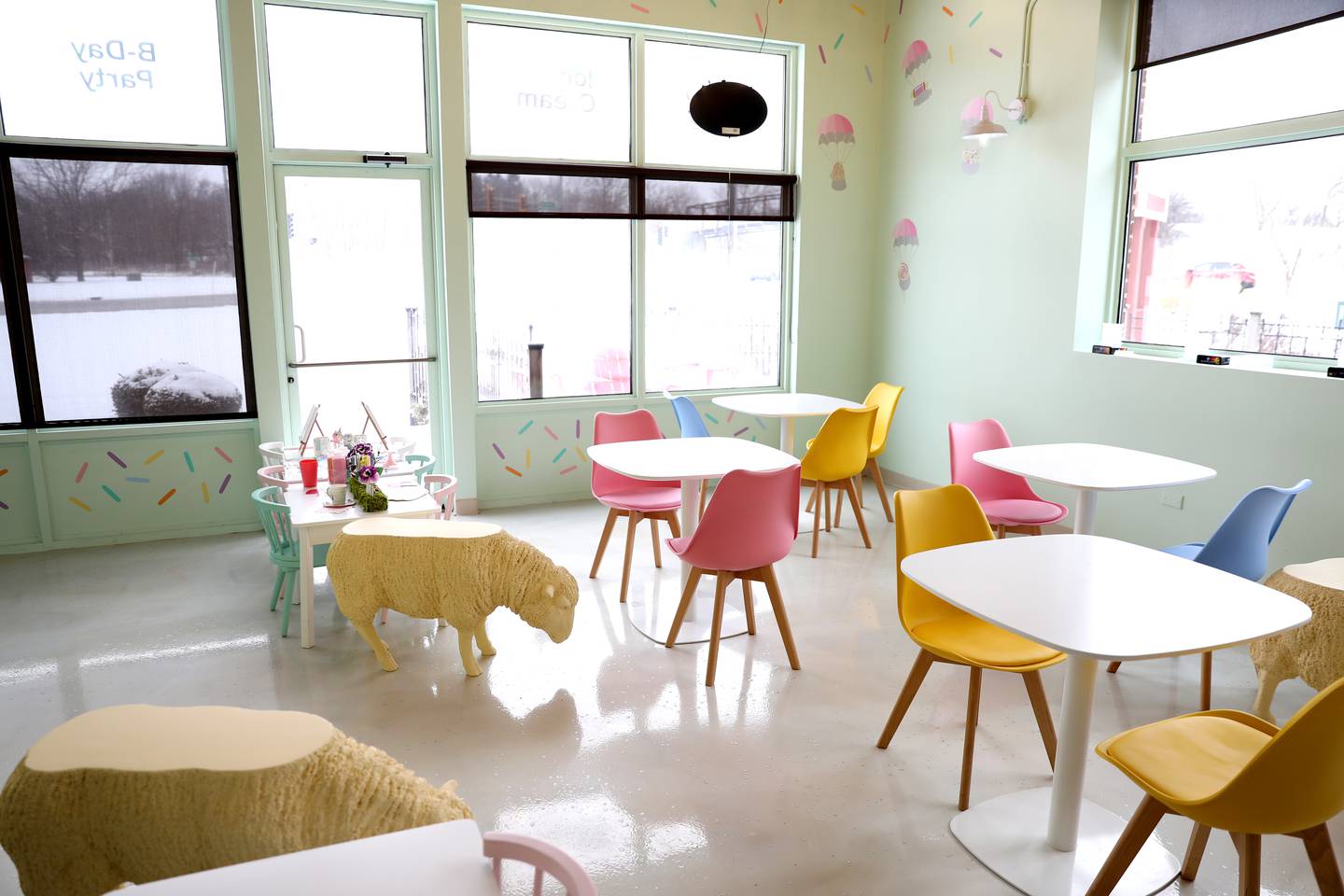 The store also features a kids party room as well as an outdoor patio.
The Whimsy Farm Candy Store has been doing brisk business since opening. The couple is appreciative of the strong community support the store has received.
The store took third place in the business category for its entry in the St. Charles Scarecrow Weekend in October. The couple hopes the store will become a community gathering place.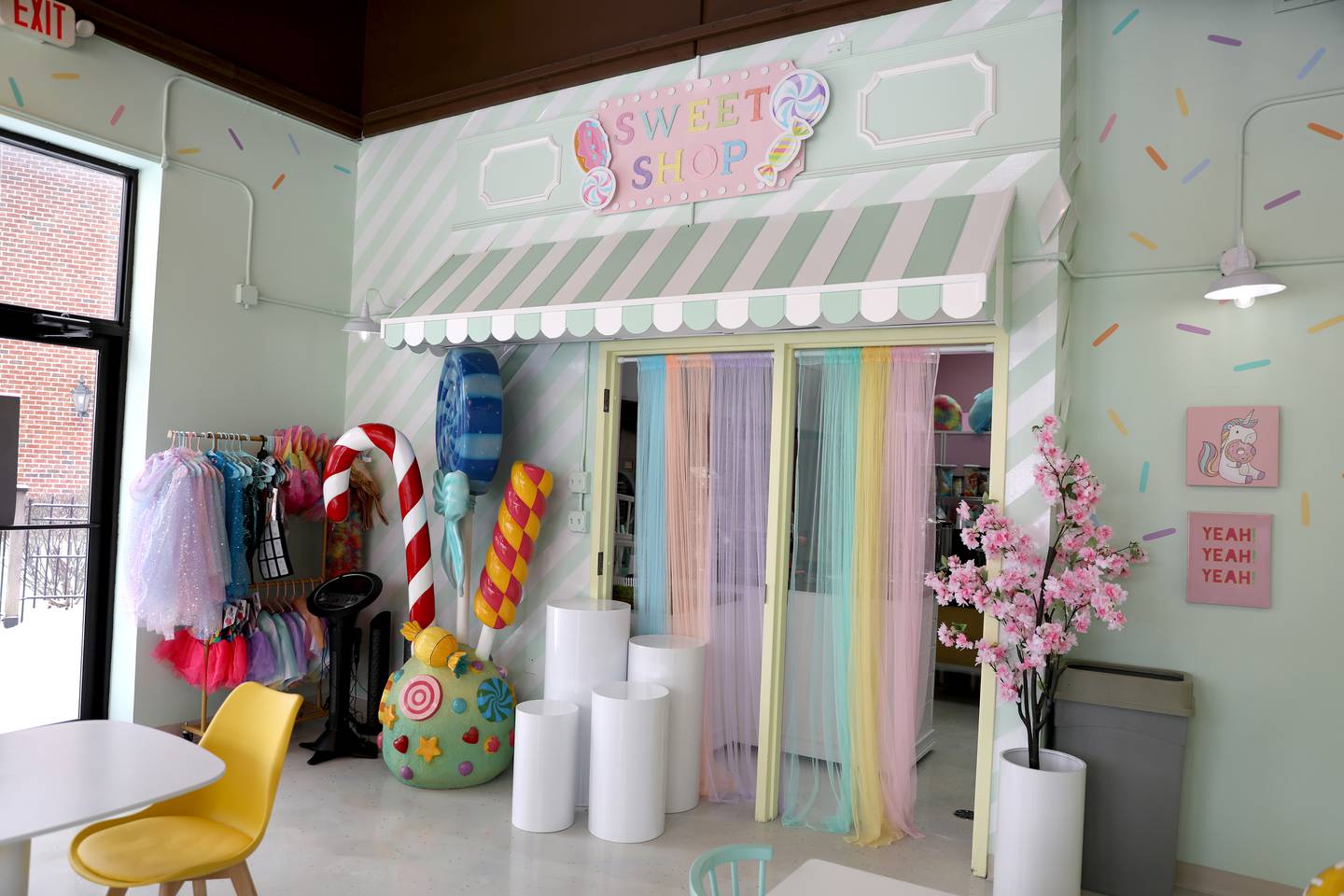 "My idea is that every month we will have a free event for the community," Zuniga said. "In February, an author from Elburn, Elizabeth Nielsen, will be here."
The couple plans to start selling merchandise online later this year. Future plans include opening a second store in Wheaton.
"I love Wheaton and I believe it's a family-friendly city," Zuniga said.
Information about The Whimsy Farm Candy Store is available on its Facebook page, facebook.com/Thewhimsycow.