St. Rita isn't afraid to address the elephant in the room.
The Mustangs know how close they've come to winning state titles in the last two playoffs after losing in two straight championship games, but they don't dwell on how close they were.
This summer's camp is focused on taking that extra step so they can finally win it all.
"Of course it's always going to linger in anyone's mind who played in that game, but our job right now is to focus on next year's season," senior Pat Farrell said. "We don't want to dwell on last year, we want to build off of it."
Head coach Todd Kuska and his coaching staff aren't constantly addressing the two straight title losses, but Kuska has watched the way his returning players have taken it upon themselves to pass down to the newer players what they need to do in order to take the final step.
Returning players like Farrell have shown newcomers how hard they trained in the weight room and how hard they practiced during the offseason during previous camps. Now they're taking their training to another level because of how close they came in last season's title loss to Wheaton North.
"We know where we need to get and getting there isn't good enough," Kuska said. "Now we have to go one step further."
The Mustangs' offense that helped lead to a 11-3 overall record in 2021 and a CCL/ESCC Green division title will have a lot of new faces, including a new leader at quarterback after three-year varsity starter Tommy Ulatowski graduated. Junior Jett Hilding and senior Michael Collins will battle for the starting job.
St. Rita's talented wide receiver corps of Kaleb Brown, EJ Nwagwu, BJ Hall and Charlie Flynn all graduated as well but Kuska is impressed and confident with a deep group of receivers he has and what they can do once they develop chemistry with a new starting quarterback.
The Mustangs return three offensive linemen from last season's line and an experienced running backs duo in juniors Ethan Middleton and DJ Stewart, who both earned varsity runs last season after Brown missed most of last season with an injury.
"Our offense is going to be pretty potent when we're ready," Kuska said.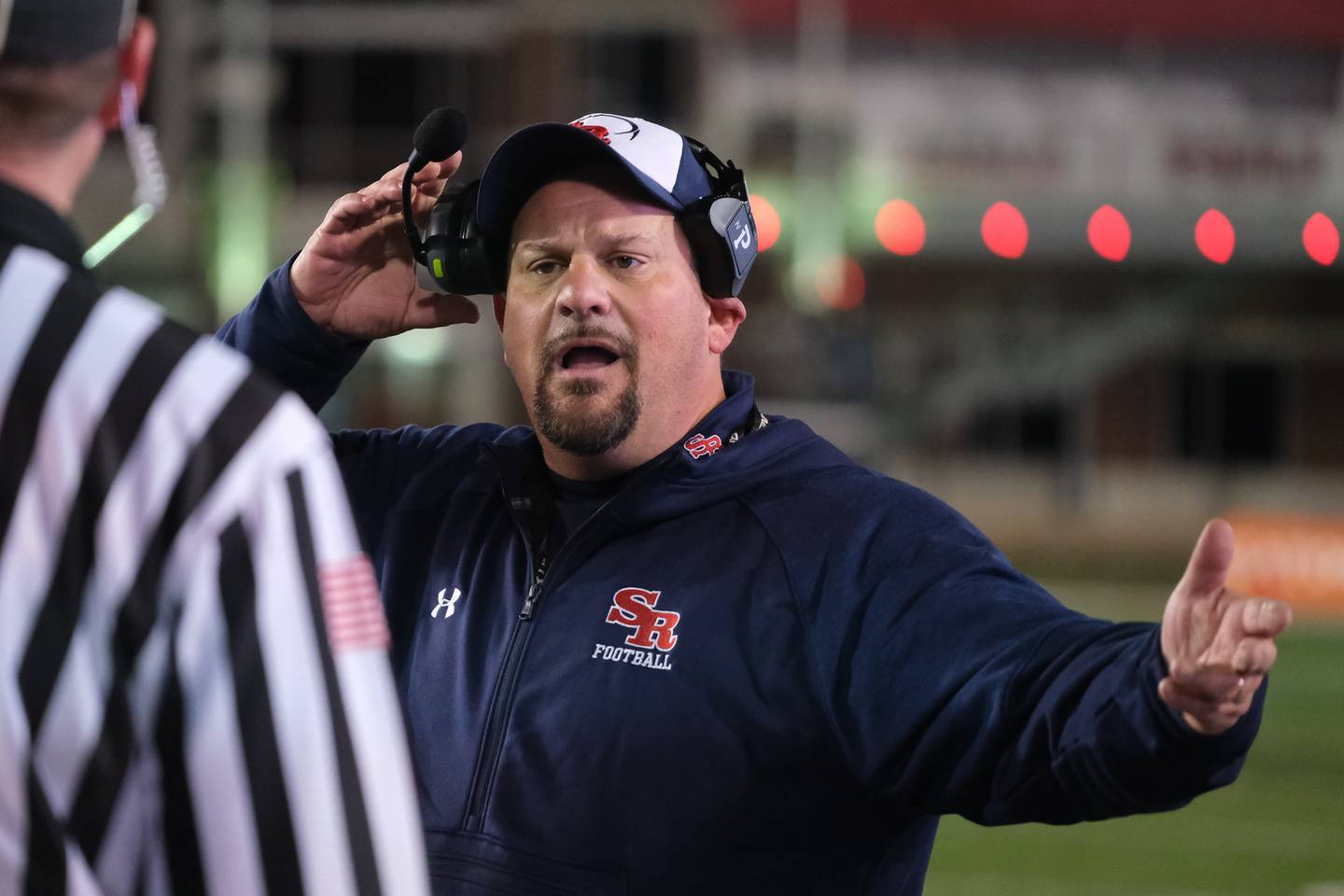 Kuska will have the benefit of a lot of returning talent on a strong defense from last season. Farrell, an Illinois commit, will lead the defensive line while All-CCL/ESCC linebacker Matt Kingsbury and his brother Joseph Kingsbury take control in the middle and Johnny Schmitt will lead a talented secondary.
"Our front four is going to be looking great and we already have our linebackers," Farrell said. "I think we're going to step up from last year, even though I thought last season's defense was incredible."
The Mustangs will use the rest of summer camp to get ready for training camp in August. The road back to a third straight state championship won't be easy as St. Rita starts the season against Mount Carmel, Brother Rice and Loyola, but they're taking the steps necessary to get there.
"We have to grow up quickly," Kuska said. "Our season doesn't start off easy, but I like where we're going right now."