SYCAMORE – Residents and the city of Sycamore agreed to settle a class action lawsuit filed in 2020 alleging the city's negligence in maintaining water quality, steering millions toward infrastructure and increased water testing, records show.
The city will be required to pay an average of $1.2 million toward water quality improvements and also pay for additional testing of lead and chlorine levels, according to the settlement agreement reached out of court last month.
Records show that Sycamore City Manager Michael Hall signed the agreement Jan. 27, and class plaintiffs former Sycamore residents Jennifer Campbell and Jeremy Pennington signed it Jan. 26. Sycamore Mayor Steve Braser did not respond to a request for comment.
The settlement doesn't hold the city or its residents liable or admit to any wrongdoing by either party, documents state.
Attorney Jeannie Evans, who represented the plaintiffs during negotiations, said the work doesn't stop with the settlement.
"Our firm is proud to have helped the residents of Sycamore in their quest for clean drinking water. We believe the water infrastructure projects and independent testing agreed to in the settlement will lead to tangible improvements benefitting current and future residents for years to come," Evans, of the Hagens Berman law firm, said in a statement to the Daily Chronicle. "Still, there is more work to be done. We encourage the residents to continue engaging with their city council, staying in contact with their local EPA office, and advocating for additional funding to replace Sycamore's aging water distribution system, so they can achieve the clean, safe drinking water they deserve."
The settlement is the latest in a years-long effort by Sycamore residents to voice both concerns that their water was unusable or dangerous to consume and allegations that the city wasn't doing enough about it.
Campbell – who now lives in North Carolina – and Pennington began attending Sycamore City Council meetings in late summer 2020. They joined others who cried afoul at the drinking water quality in their homes.
Residents said they wanted to bring awareness to city officials that discolored, foul-smelling water comes out of their homes' taps and they refuse to use it. Those complaints soon turned into a larger fear that toxic lead, which can cause severe health problems, was prevalent in city water.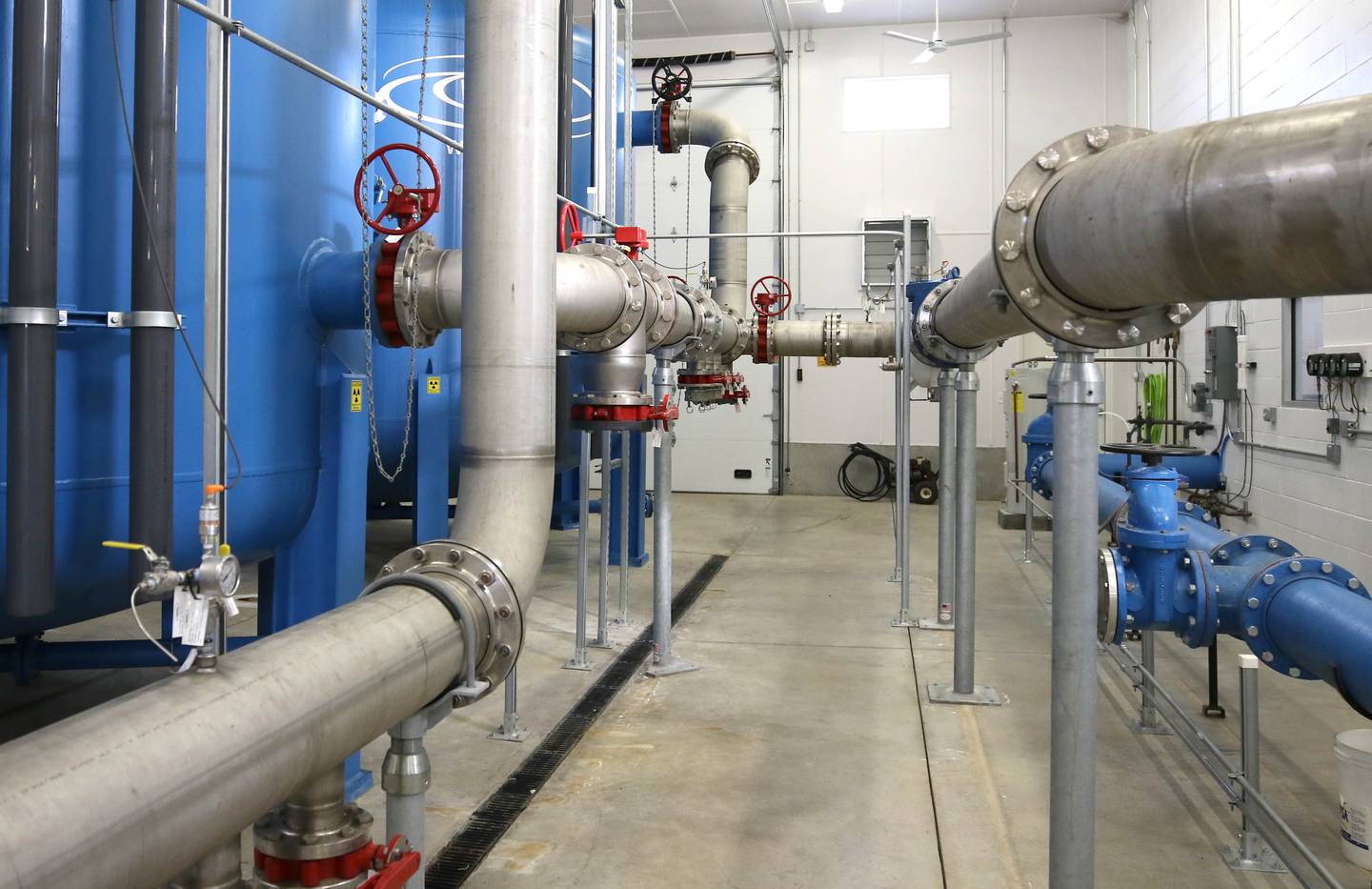 Between 2020 and 2021, a Daily Chronicle investigation found at least 60 Sycamore homes were tested for lead in the water, with at least six reporting levels ranging from 18 parts per billion to 304. The amount deemed legal by the U.S. Environmental Protection Agency is 15. However, according to the U.S. Centers for Disease Control and Prevention, any amount of lead exposure can be damaging to a person's brain. The ongoing concerns had Sycamore homeowners on edge, saying the city wasn't doing enough to remedy the water problems.
Though city officials have maintained that test results fell within the required standards set forth by state and federal guidelines, some steps were taken. To date, the city has received $5.7 million in loans from the IEPA slotted to replace water service pipe lines with lead at no cost to Sycamore residents.
Under the new settlement, the city also will be required to conduct regular testing of chlorine and lead levels for a higher number of homes than normal for 2023, 2024 and 2025. The sample must include 50 locations, up from the previous 30-sample sizes conducted in accordance with the Illinois Environmental Protection Agency, documents show.
The city also is required to publish those test results publicly on the city's website within 30 days upon completion. Testing costs will be paid for by the city, documents show.
As part of the evidence-gathering for the class action, additional independent testing was done by an agreed-upon company last fall. Schaumburg-based Pace Analytical labs was chosen and collected 53 samples, testing among other things for lead and chlorine in August and September in Sycamore homes, documents show.
Campbell said when the lawsuit was filed initially she'd hope residents would receive monetary compensation.
"We are confident the results of these efforts far outweigh a small monetary award," Campbell said in a statement Friday. "As a result of this plight, and thanks to so many people raising awareness, a settlement agreement has been made with the City, one that will benefit current and future generations residing in Sycamore for years to come."
More testing required under settlement agreement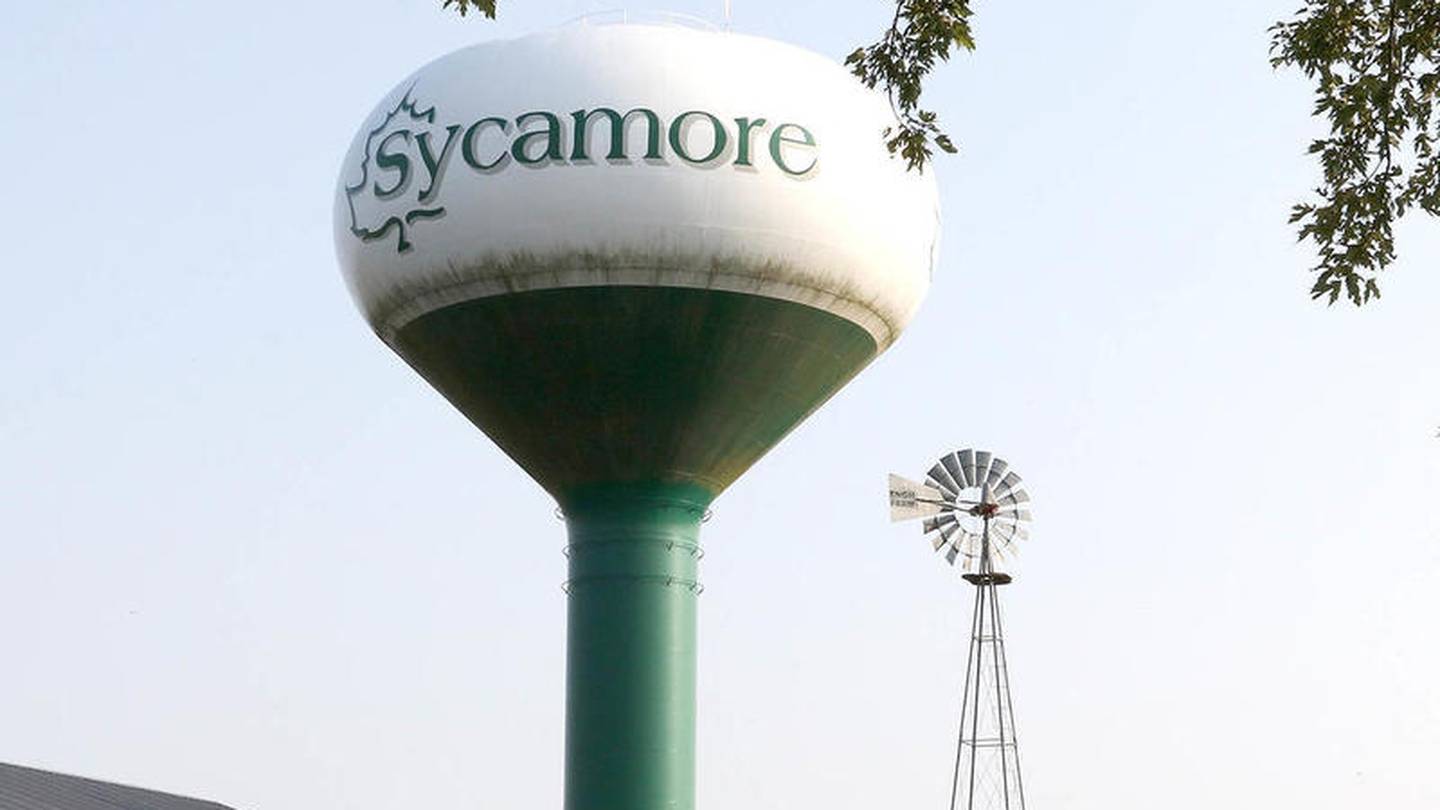 Annual water quality testing already is required by the IEPA. As a result of increased lead levels identified in Sycamore homes in 2020, however, the state agency previously placed Sycamore under increased scrutiny, requiring testing every six months.
Additional increased testing will be conducted at 50 sites for lead and chlorine annually through 2025, under the settlement agreement. Chlorine test locations must include at least 25 homes.
The tests must be completed through an agreed upon water testing company independent of one the city normally uses, the settlement reads. The parties again settled on Pace Analytics labs, which will provide testing information each year to selected residents or property owners ahead of sample collection.
Of those locations, 30 will be the IEPA-mandated sites tested by the city regularly, and the remaining 20 will be chosen by the plaintiffs, who also will choose 10 alternate testing sites, documents show.
Homeowners selected as a testing site will be notified by Pace Labs and also given a reminder two to three days before collection.
Sycamore also is prohibited from flushing water mains using fire hydrants or run auto flushers in the vicinity of a home being tested on the testing date and at least 24-hours before a sample collection, documents show.
The lawsuit initially was filed Oct. 30, 2020, in federal court with the Eastern Division of the Northern District of Illinois, based in Chicago. The class action suit alleged fraud, deceptive business by the city, negligence and public nuisance and that the city violated residents' 14th Amendment due process rights.
The class action had sought the replacement of all water mains that had been installed before 1960 and to declare the conduct of the city unconstitutional, according to court documents. The class also requested awards for compensatory, punitive and exemplary damages.
According to the law firm, the case was transferred by federal Judge Franklin Valderrama to the court's western division in Rockford.