SYCAMORE – The Illinois Environmental Protection Agency confirmed a $4.1 million grant awarded to the city of Sycamore is earmarked to continue the city's efforts to replace residential water service lines lined with lead.
The monetary support, which Sycamore won't have to repay, came from the Illinois Environmental Protection Agency's State Revolving Fund, a coffer earmarked for low-interest funding of drinking water, wastewater and stormwater projects.
Sycamore officials have said they plan to use the allotted money to replace around 365 lead service lines within its community, combating a concern the city has increasingly dealt with over the past few years.
Because of lead and water quality concerns throughout the city, the Illinois EPA is requiring the city of Sycamore to increase testing on water samples, a department spokesperson told the Daily Chronicle last year.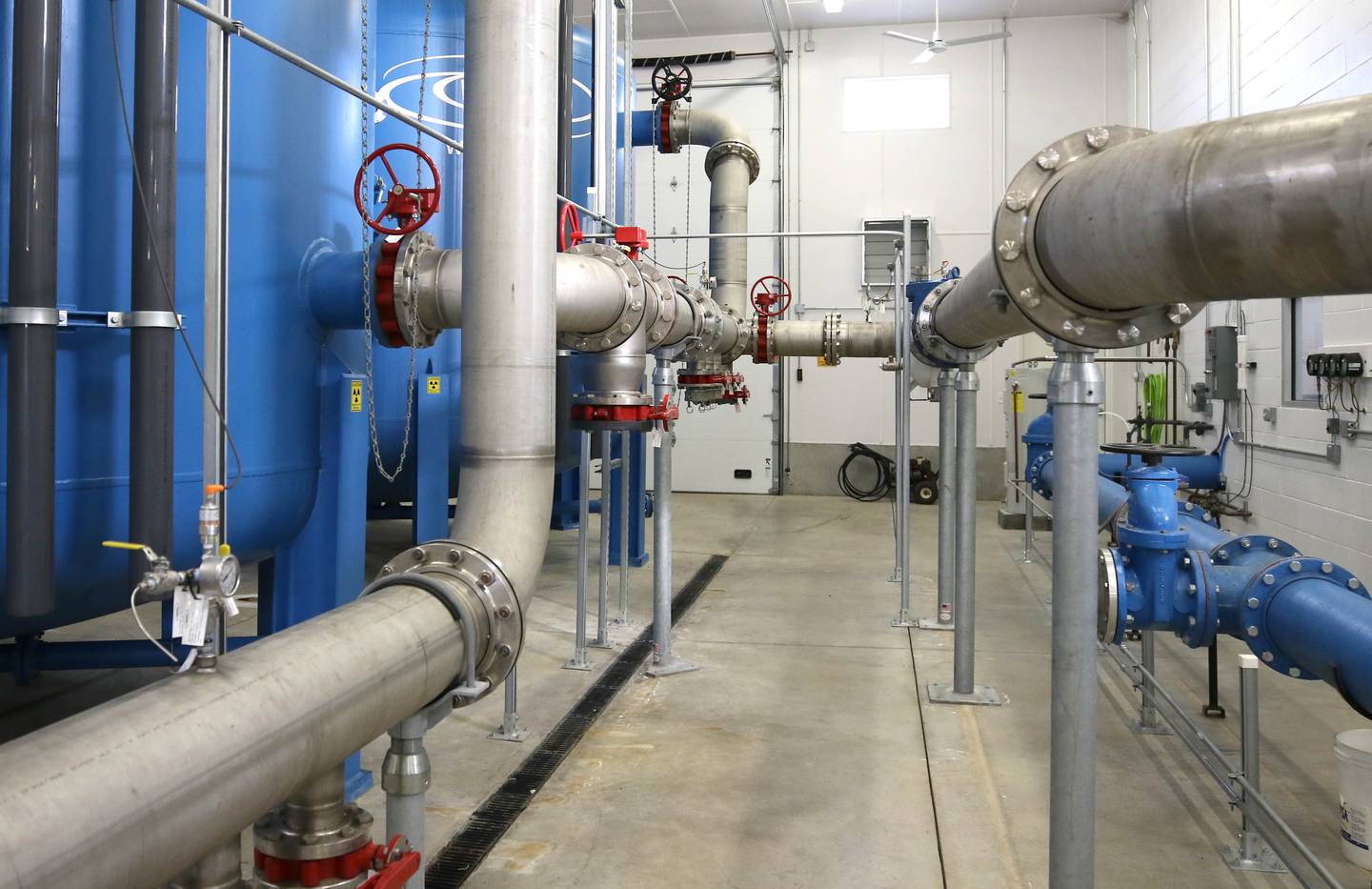 In the past year and a half, at least 60 Sycamore homes have been tested for lead in the water, with at least six reporting levels ranging from 18 parts per billion to 304. The amount deemed legal by the U.S. Environmental Protection Agency is 15. However, according to the U.S. Centers for Disease Control and Prevention, any amount of lead exposure can be damaging to a person's brain. Many residents also previously have spoken of the discolored and foul-smelling water their home taps have.
The latest round of state grant money for Sycamore's water quality response plan follows a $1.6 million loan awarded to the city in December 2021, meant to offer residents a plan to have water lines leading into their homes replaced at no cost to them. The 2021 grant was meant to replace 120 lead service lines in Sycamore.
Illinois Environmental Protection Agency Director John Kim said the funding was was enabled by year-old legislation that mandates lead-lined water plumbing be addressed throughout the state.
"As a result of the Lead Service Line Replacement and Notification Act, which became effective January 1, 2022, owners and operators of Illinois community water supplies have been working to develop comprehensive water service line material inventories and replacement plans," Kim said in a news release.
Service lines are the pipes that bring drinking water into homes from water mains. Homes built before 1990 may have lead service lines or lead-containing plumbing fixtures or faucets. According to the IEPA, removing lead services lines from a residence is the best way to reduce lead exposure at home.
The city has subsidized its projects through the state agency's Lead Service Line Replacement Principal Forgiveness program, an initiative that has provided close to $85 million to Illinois communities seeking to reduce or eliminate lead from potable water. The program allows municipalities to not have to pay back up to $4 million worth of loans given by the Illinois Environmental Protection Agency.