SYCAMORE – A second man charged with first-degree murder in the shooting death of 19-year-old Marlon A. King Jr. is asking for a new judge to preside over his case as he awaits a bond hearing rescheduled for next week.
Carreon S. Scott, 20, of the 800 block of West Taylor Street, DeKalb, is charged with mob action and first-degree murder, a Class M felony. If convicted, he faces an extended sentence of 45 to 85 years in prison.
Scott was brought into the courtroom Thursday and Friday by DeKalb County sheriff's deputies in a wheelchair.
Police arrested Scott on May 12. He was hospitalized until Wednesday after he was shot during the incident. DeKalb police allege that Scott was shot during a physical confrontation with King inside an apartment building on Russell Road the night of May 11, court records show.
Defense attorney Michelle Dietrich of the DeKalb County Public Defender's Office asked Circuit Court Judge Marcy Buick on Thursday for more time to review her client's case and prosecutors' petition to deny Scott bail. The hearing was continued until Friday.
Buick admonished Dietrich on Friday, however, after the public defender filed a petition asking for a new judge for her client. Dietrich filed a substitution for a new judge shortly before Thursday's hearing, but the motion wasn't addressed until Friday.
"If you had advised me you had filed that, I would have taken care of that yesterday," Buick told Dietrich sharply Friday. "I'm really not sure why you did not advise me."
King died from multiple gunshot wounds. Prosecutors allege that Scott and a co-defendant, Jayden C. Hernandez, fired the fatal shots.
King, a 2022 DeKalb High School graduate, played basketball for the Barbs and leaves behind a 2-year-old daughter, his family told the Daily Chronicle this week. King's mother, Tara McCarthy, along with several of King's aunts and the grandmother of his daughter appeared in court this week for Scott's hearings.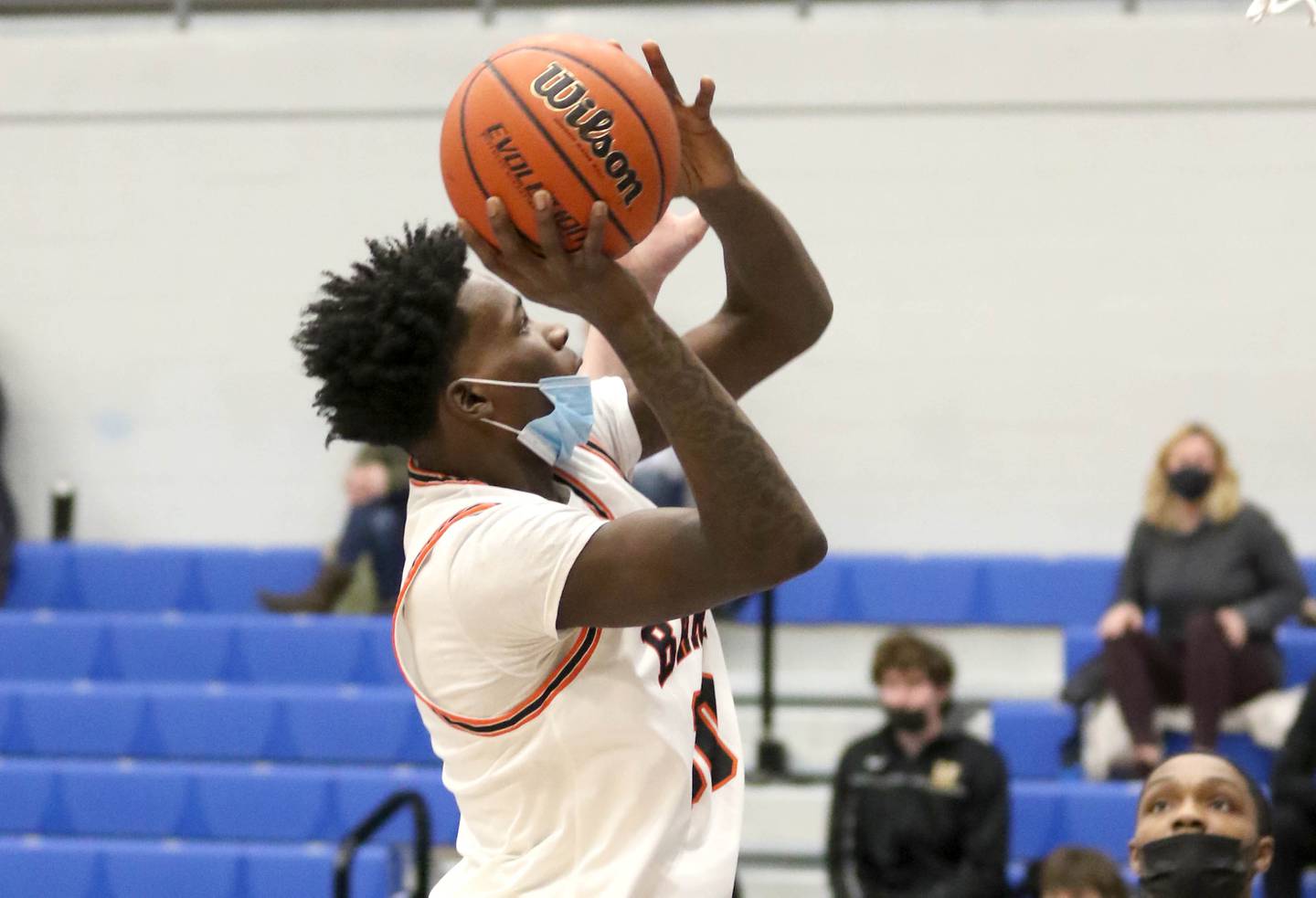 Prosecutor Brooks Locke objected to Scott's request for a new judge, arguing that the DeKalb County State's Attorney's Office has been prepared to move the case forward all week but was met with repeated delays.
Prosecutors have asked a judge to deny Scott bail and any opportunity for release as he awaits court proceedings, according to court filings.
It's the second time this week that DeKalb men facing first-degree murder charges have asked for a judge other than Buick.
In a separate case, Timothy M. Doll, charged with murder in the slaying of 15-year-old DeKalb High School freshman Gracie Sasso-Cleveland, also asked for Buick to be replaced in his case Tuesday. Doll's case was reassigned to Judge Philip Montgomery, who ordered that the 29-year-old be held without bond.
Scott will remain held without bail through the weekend. Chief Judge Bradley Waller is expected to rule at 9 a.m. Monday whether to appoint a new judge for Scott's case.
[ Bond denied for DeKalb man accused of murder in fatal shooting of DeKalb High School 2022 graduate ]
Prosecutors allege in court documents that the shooting occurred during a confrontation between King, Hernandez and Scott. Police responded to reports of a shooting at 11:14 p.m. at an apartment building in the 400 block of Russell Road on May 11, records show.
An autopsy showed that King suffered a bullet wound to the back, according to court records. He was shot multiple times. King died en route to a Rockford hospital at 11:49 p.m. May 11, about 40 minutes after the shooting was reported.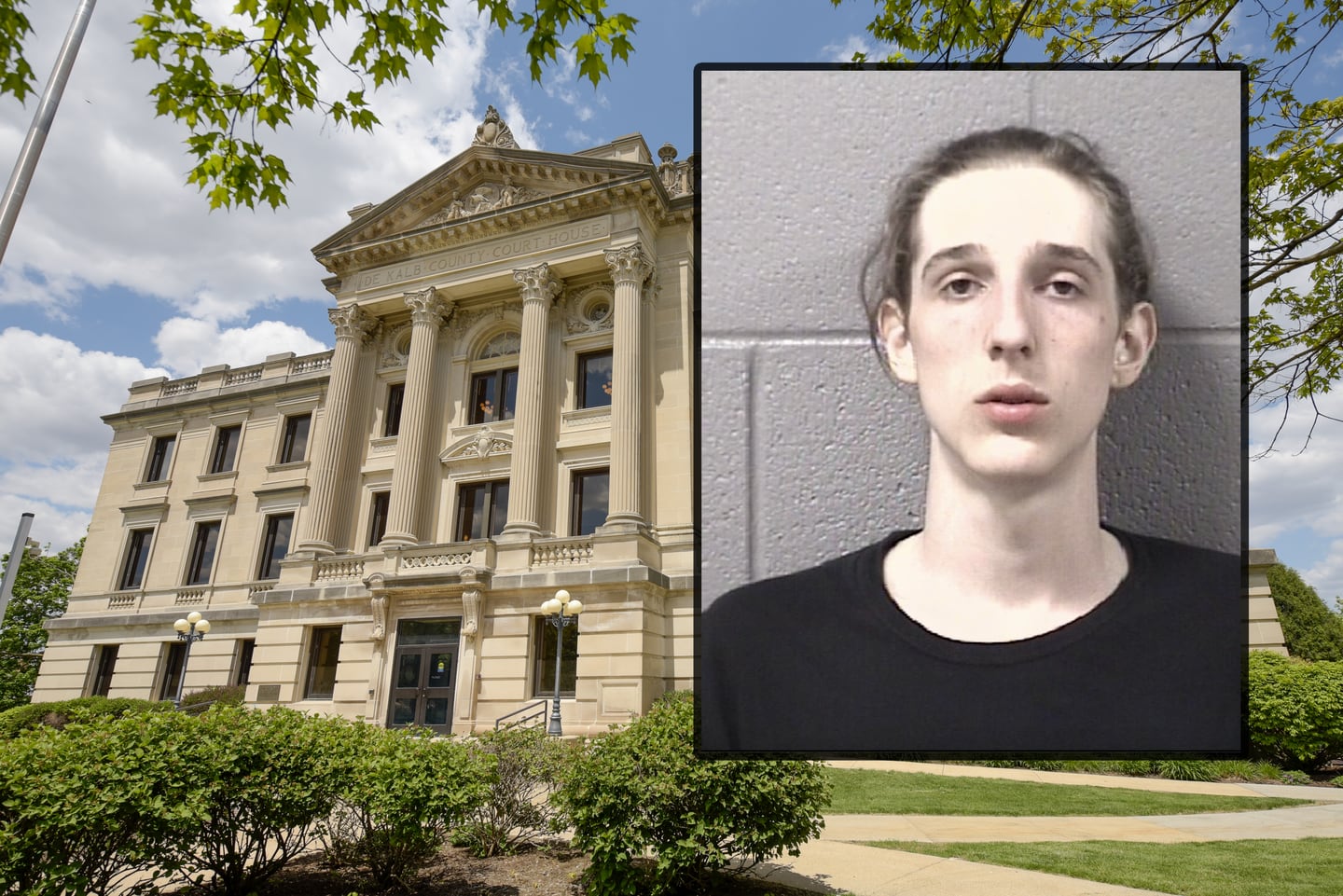 Hernandez, 19, of the 500 block of Russell Road in DeKalb, also is being held in the DeKalb County Jail in Sycamore without bond, per Associate Judge Jill Konen's order. In a bond hearing a week ago, Hernandez denied that he fired a gun that resulted in King's death.
When DeKalb police officers responded to the shooting, they found King and Scott had been shot, police said.
King was found with a handgun in his front coat pocket, according to court records. Hernandez also allegedly brought a gun to the scene and handed it to Scott at Scott's request.
Scott then began physically fighting King, records show. Hernandez allegedly told police that he tried to wrestle a gun away from King and Scott, and when he did, a bullet fired. King grabbed his leg, and then Hernandez allegedly struck him in the head with the firearm.
Hernandez told police that he ran into a nearby apartment and threw the gun into the only bathroom in the unit, records show.