SYCAMORE – Timothy Doll, charged with murder in the death of Gracie Sasso-Cleveland, was denied bond and any opportunity for release Wednesday while he awaits his criminal proceedings.
The decision was made by Circuit Court Judge Philip Montgomery, newly assigned to the case after Doll requested a judge change.
Wednesday marked Doll's third hearing this week and fourth court appearance since his May 7 arrest three days after the 15-year-old DeKalb High School freshman's body was found discarded in a dumpster near his home in the 500 block of College Avenue in DeKalb.
Doll, 29, did not appear to react as Montgomery ordered he be held without bond at the request of the DeKalb County State's Attorney's Office.
"The court finds ... [Doll] has a history of preying on minors, most especially minor females," Montgomery said.
Doll qualified for bail denial in part because, if convicted of first-degree murder, he would not be eligible for probation, prosecutors said. Doll will remain held at DeKalb County Jail in Sycamore.
Sasso-Cleveland's family again filed into the courtroom Wednesday morning. A "Yes" could be heard coming from the gallery as Montgomery read his ruling on the state's petition to deny bail. Ericka Sasso, the girl's mother, also appeared. Sasso reported her daughter missing to DeKalb police on May 6, and investigators found the girl's body in the dumpster the next day.
Doll is accused of suffocating the girl with a pillow for three minutes before putting her body in a laundry basket and discarding it in a nearby dumpster, according to court records. Doll then called paramedics for help after he injured his back lifting the girl's body.
He appeared to wear a back brace as he sat in court Wednesday.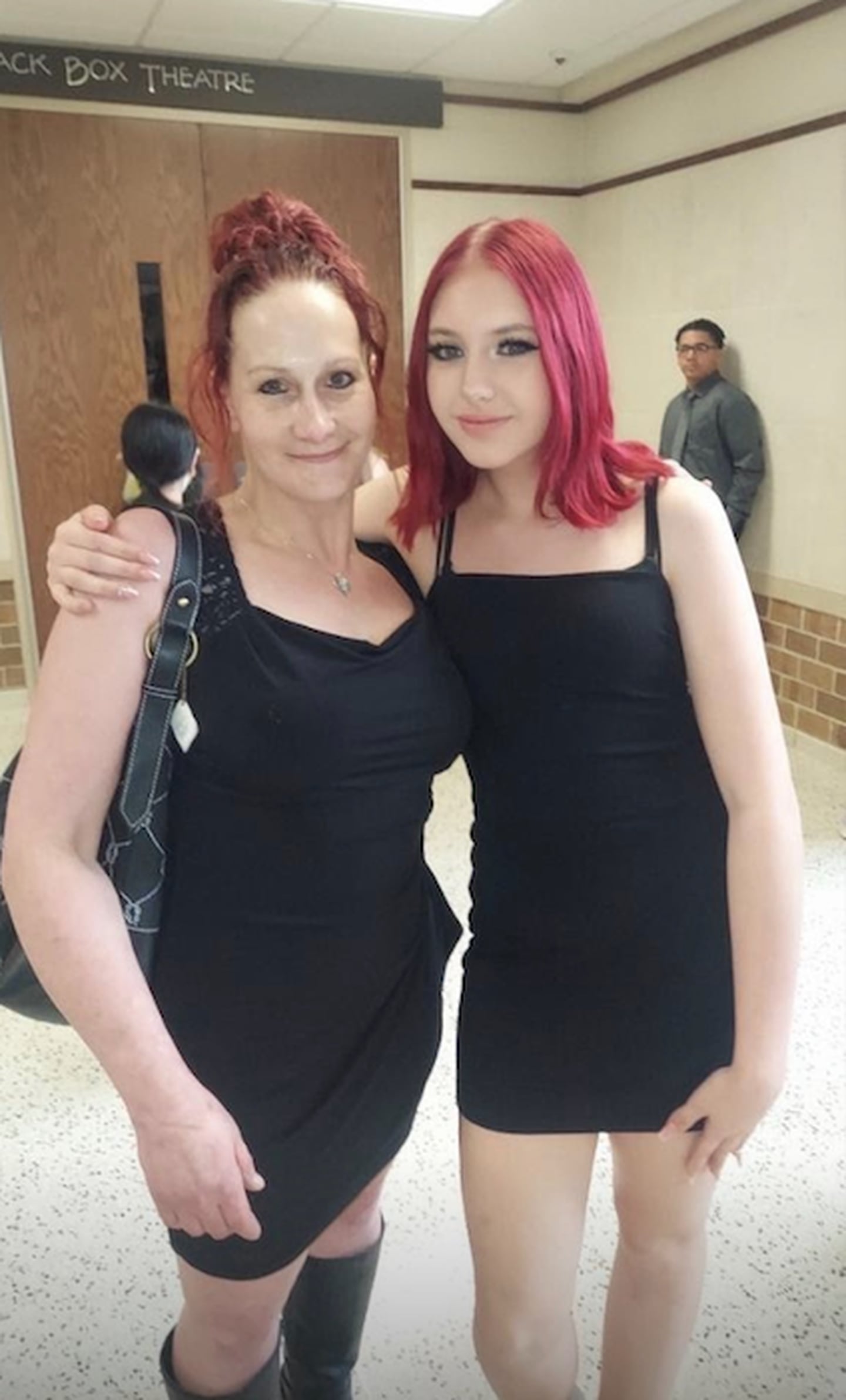 In Sasso-Cleveland's death, Doll is charged with two counts of first-degree murder, aggravated criminal sexual abuse, concealment of a homicide, aggravated domestic battery, obstruction of justice, unlawful restraint and unlawful communication by a child sex offender.
On Tuesday, Doll's Yorkville-based defense attorney Andrew Nickel filed a request for a different judge to preside over his case than Circuit Court Judge Marcy Buick, who sentenced him last month after he pleaded guilty in an unrelated 2020 sex abuse case.
In exchange for the plea in that case, Buick sentenced Doll to 2½ years in prison and 30 months of probation. At the time of his April 12 plea, however, he'd already served his jail time under electronic home monitoring.
Buick inherited the 2020 case from now-retired Circuit Court Judge Robbin Stuckert in 2021. Court records show Doll posted $3,000 bond on a $30,000 reduced bail for that case Stuckert set June 30, 2020.
Chief Judge Bradley Waller on Wednesday appointed Montgomery to preside over this new case instead.
In his argument requesting bail be denied, prosecutor Scott Schwertley argued that Doll's release would prove a significant threat to the community, citing Doll's criminal history and court documents that allege Doll admitted to DeKalb police that he had been in a "sexual and dating relationship" with Sasso-Cleveland, a minor nearly half his age.
At the time of Sasso-Cleveland's death, Doll was a registered sex offender out on probation. He pleaded guilty 22 days prior to the teenager's May 4 death to 2020 charges of aggravated criminal sexual abuse of a minor and attempted child pornography. The victim in the 2020 case was not Sasso-Cleveland, but a 14-year-old girl, court records show.
In that case, Doll was charged after a video surfaced of Doll engaging in inappropriate relations with the child, court records show.
"The fact that yet again another crime against a juvenile shows that there are no conditions present that would prevent the defendant [from posing a threat]," Schwertley said.
Nickel argued Doll should be eligible for cash bond. Nickel said his client had served 2 1/2 years on court-ordered home confinement with an electronic home monitoring (EHM) device and would meet conditions of release if given an opportunity for bail.
Nickel said Doll has lived in the area most of his life, and came to DeKalb in 2016 to attend Northern Illinois University. Doll is unemployed, Nickel said.
"My client was on EHM for that previous case, and that shows he's able to comply," Nickel said.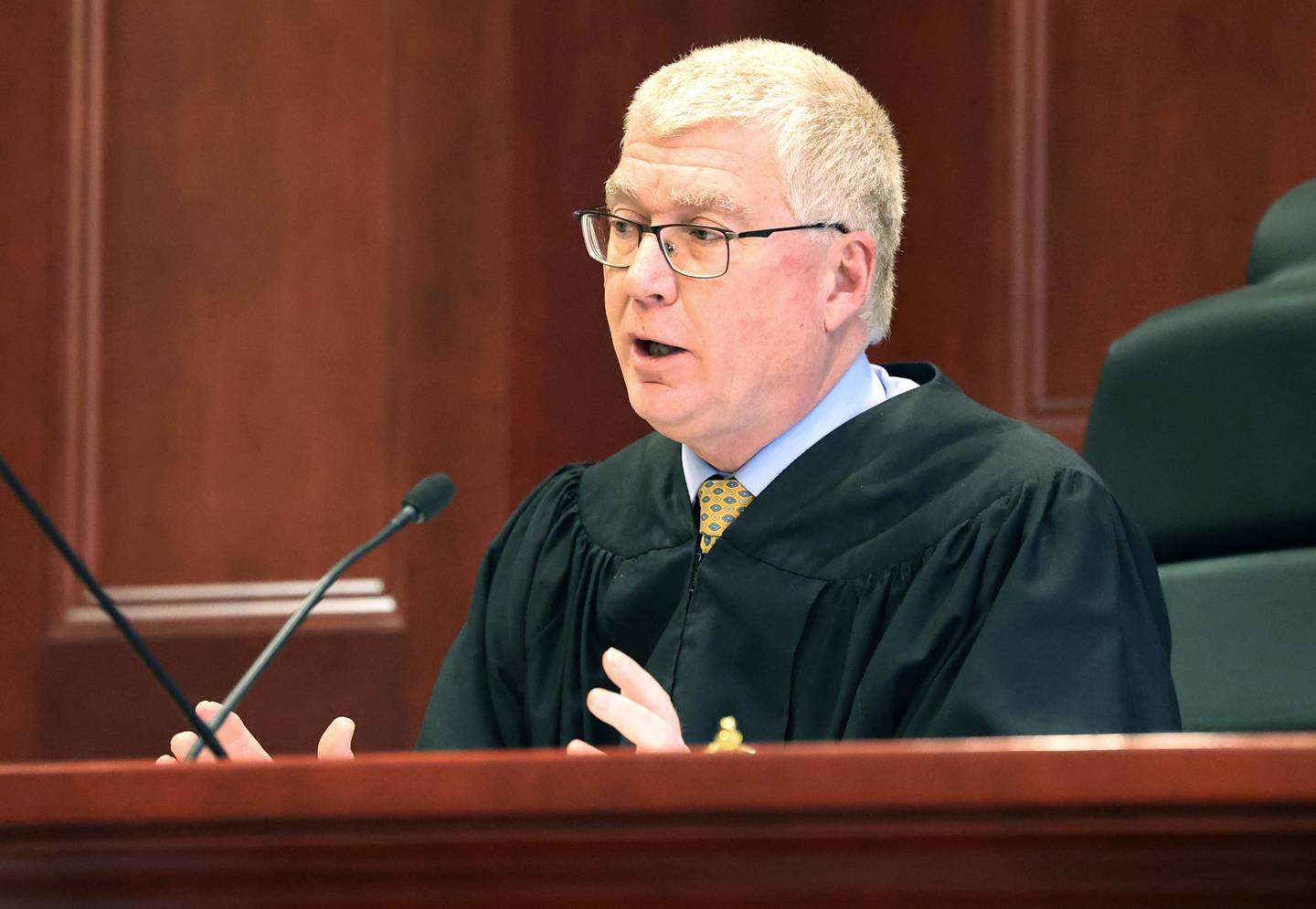 Prosecutors argued, however, that when Doll allegedly admitted to police he was in an improper relationship with Sasso-Cleveland – as court records submitted by the DeKalb Police Department allege – he was in violation of the conditions of his probation. Doll's probation from his 2020 case also ordered that he have no contact with minors.
"Obviously based on the sworn synopsis, this defendant was not not violating any laws," Schwertley said.
On Monday, Buick agreed to remove the DeKalb County Public Defender's Office from representing Doll. The office represents Sasso-Cleveland's mother on separate court proceedings. Nickel was appointed as a conflict public defender.
Doll is next ordered to appear for arraignment at 10 a.m. June 14.