Newly-minted Class VI opened its doors in DeKalb in May, and they are already making waves in the community, presenting delicious wines and charcuterie boards with a focus on perfect pairings.
Owner and founder Thomas Sherman is an Army veteran with years of experience sampling flavors and beverages around the world.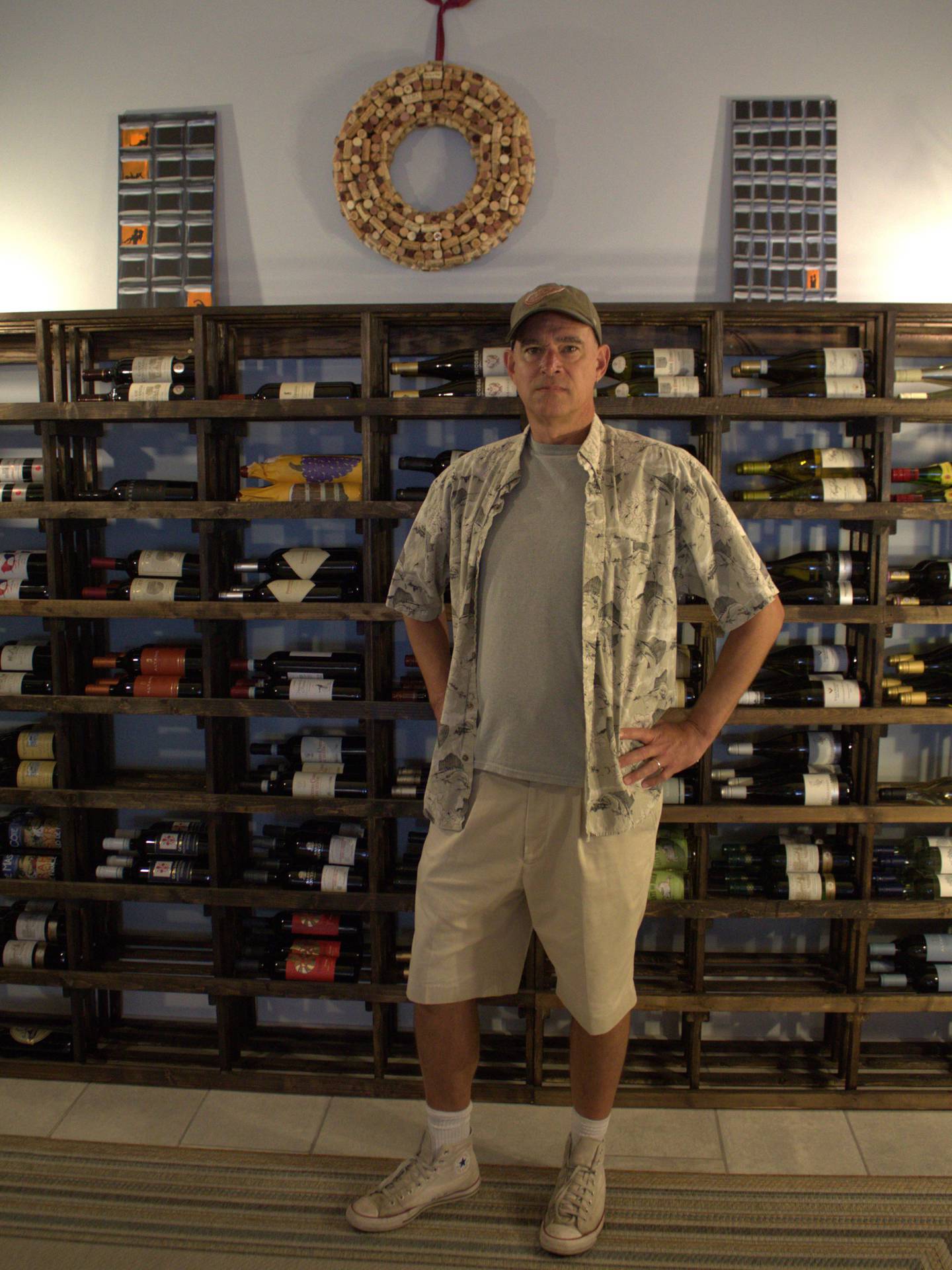 "I grew up in Detroit and did high school in St. Charles, Illinois," Sherman said. "I joined the army, met my wife and then I had to go to Korea for an unaccompanied tour, so my wife went to live with my parents in St. Charles while I was gone and when I came back, she had got into NIU. I got out of the army the first time and we sort of just stayed in DeKalb. I went back into the military after experiencing the civilian world for a while. I retired in October and, when were kicking around ideas about things for me to do, I thought of a wine bar, so we opened it."
Sherman's time abroad in the military informed his palate and helped him to determine what flavorings he wanted to incorporate in the new wine bar. "One, I like good food and good wine and one of the things I've been able to do really successfully is create charcuterie boards where the flavors work really well together," Sherman said. "Then, I've got some really exciting wine that pairs really well with them. One in particular, a wine from the Columbia River Valley in Washington, is a red blend that goes with with everything. It's truly amazing that it tastes good on its own, but when you have it with food, it really changes the flavor. It is a fascinating bottle of grape juice."
The burgeoning restauranteur had his last military assignment in Ukraine where he was able to sample fine wines and cheeses. "I've been exposed to different food and different flavors from around the world," he said. "There are a lot of good wines and cheeses that exist in Ukraine. They have a really good Georgian wine. I've traveled all over the world and to some interesting places and that's one of the things I'm trying with the wine bar, incorporating different wines you can't find in grocery stores, per se."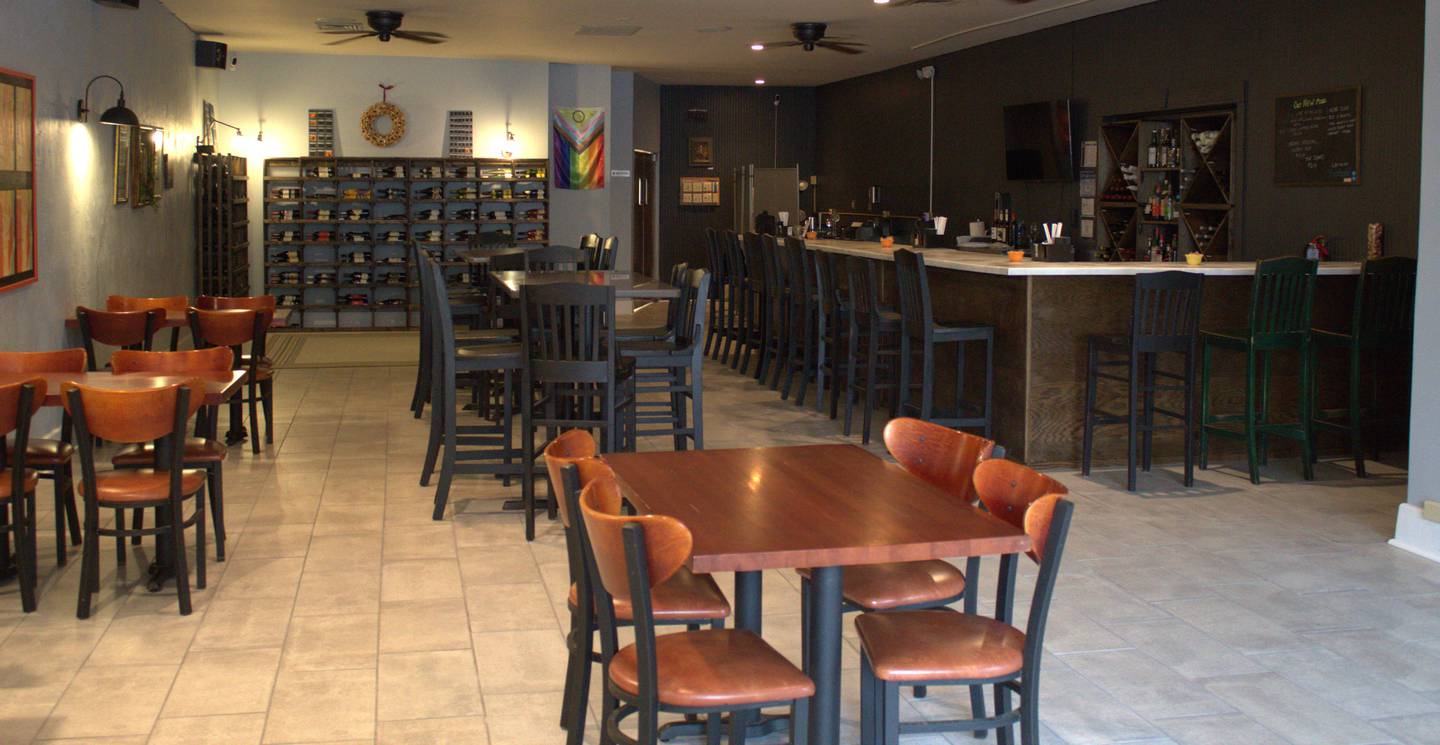 Sherman stocks wines from places like Uruguay, Slovenia, France, Italy and Spain. "One of my goals to opening a wine bar in DeKalb was making it approachable," he says. "It's for the people that like good wine, and I have some wine for collectors. All our servers know all the wines that I have here."
DeKalb was an ideal location for Class VI as, in Thomas' opinion, it was a little light on boutique wine bars.
"It seemed like an interesting idea to create the market for a wine bar in DeKalb and we were researching and went all over Illinois, finding wine bars in all kinds of interesting places – even the smallest towns have them," Sherman said. "DeKalb is where we keep our stuff. When I retired from the military, we were in Dalton which was about an hour and a half away so there was a big appeal to opening here."
Why call his new wine bar Class VI? Sherman once again brings his military background to the forefront, honoring the classes of supply.
"Class I is food, Class III is fuel, V is ammunition and Class VI is personal items, so it all falls under that," he said. "And if you go to army bases, there is a dedicated building for the Class that is the liquor store on army bases. And the same font I use on my menu is the same font on the outside of the liquor store on army bases, which, again, is Class IV."
If wine isn't your thing, craft cocktails are also featured on the extensive menu. "I've got some classic cocktails, like the martini," Sherman said. "I try to set myself apart from other bars by using ingredients that are a little more exotic. For the martini, I use a really outstanding French gin and a very legit dry vermouth from Spain. The Last Word is kind of like the official drink of Detroit and the Old Fashioned is, in my opinion, the best one you're going to get in the area. The drinks are a little more expensive but the ingredients going into them are quality and a little more exotic."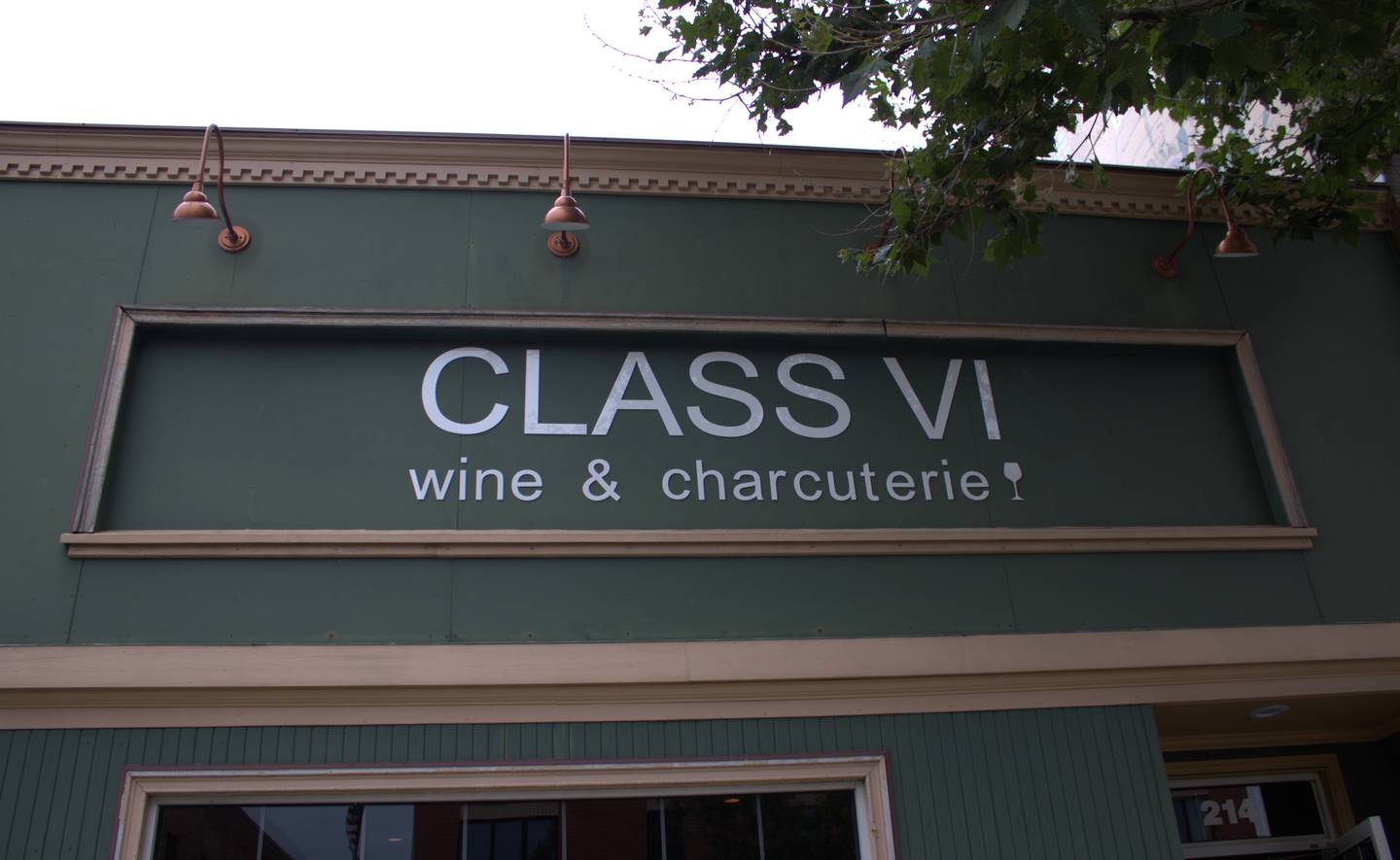 On his charcuterie boards, Sherman tries to incorporate flavors from the Mediterranean for The Andy, adding sardines with brie cheese and dried cherries. For The Frank, Sherman provides Red Bear Berkshire pork salami with black truffle and sea salt, whole grain mustard, Andrew & Everett Pepperjack and Marieke Smoked Gouda. Or maybe you're taste runs more toward crackers, creamy garlic cheese, olives, almonds and more with The Dennis. There are so many choices to pair with the perfect libation, complimenting the eclectic flavors perfectly.
If you have a sweet tooth, you can look forward to enjoying desert in a jar with choices like cheesecake, tiramisu and chocolate mousse.
Sip on well-balanced cocktails or choose the perfect label from a carefully curated reserve list featuring vintages like Smith & Hook Paso Robles Cabernet Sauvignon Reserve 2019 or Gianni Gagliardo Barolo 2017. And, of course, Class VI provides wine by the glass including selections like Goats Do Roam Dry Rose 2022, Dibon Cava Brut and Witness Mark Pinot Noir 2020, to name a few.
Class VI is located at 214 E. Lincoln Highway, DeKalb. For more information, call 815-994-9735 or visit https://www.classsixdekalb.com/.