Bid on scrumptious homemade desserts from local chefs and bakers at the St. Charles Arts Council's second annual "Art of the Dessert" fundraiser.
The event is from 5:30 to 8 p.m. Monday, Nov. 20, at The Graceful Ordinary in downtown St. Charles.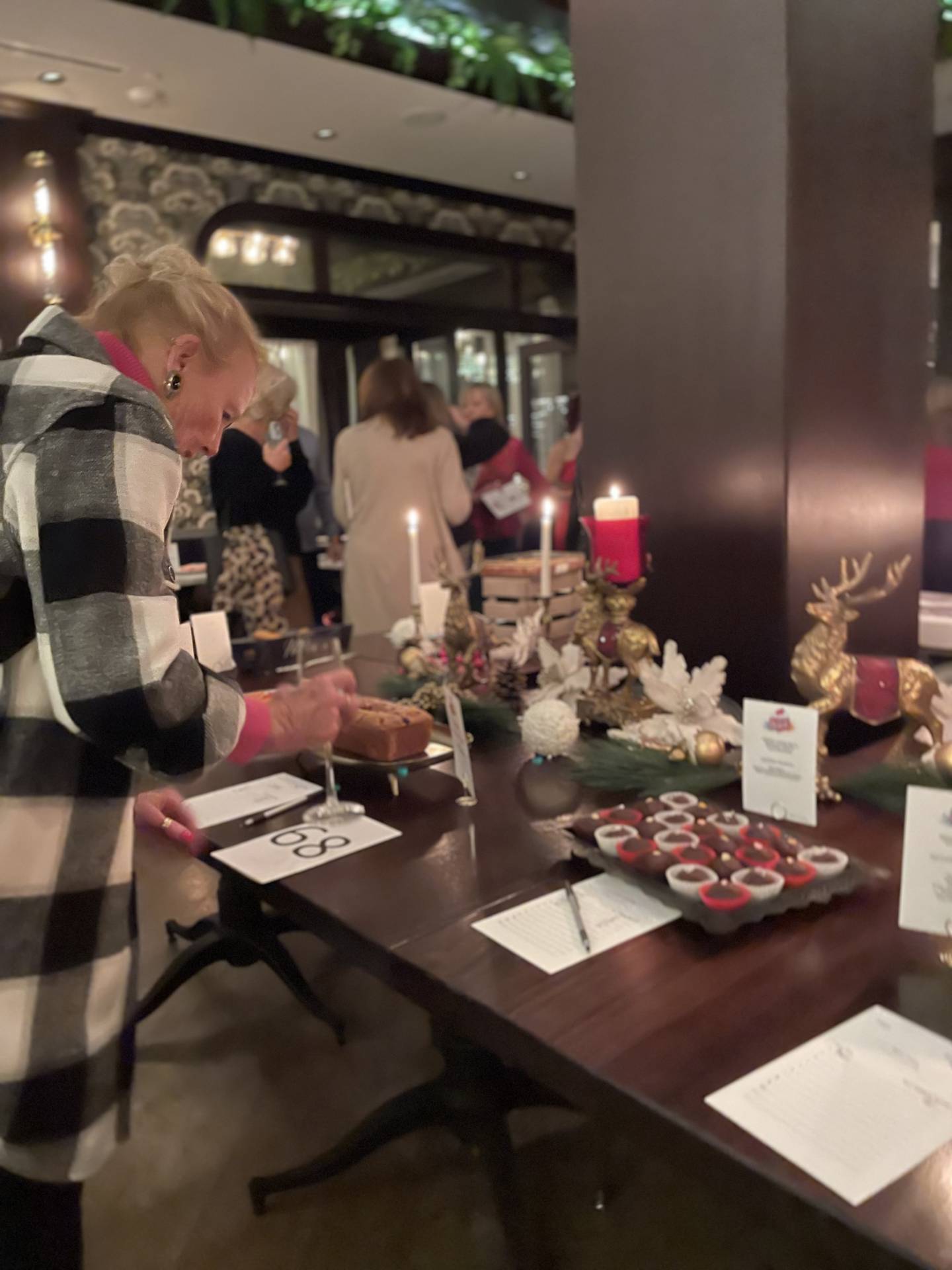 Ten baked items will be up for bid in a live auction, while other goodies from more than 40 local bakers will be for sale in a silent auction.
"The dessert auction is a fun fundraising event that lets you go home with magnificent home-cooked desserts that you can use for Thanksgiving or any time," said Kathryn Bail Hill, executive director of the St. Charles Arts Council. "We filled the room to capacity last year, and everyone was overwhelmed with the beautiful confectionaries that were for sale. Local bakers as well as businesses and restaurants provided desserts for us to auction off."
Some desserts up for auction at the event will be sugar cookies from baker Bob McDowell, which Hill said was a "hot item," as well as caramel apples from baker Karen Porter, a bourbon pecan pie from Town House Cafe, a carrot cake from baker Carey VonQualen and more.
Dessert donations from The Graceful Ordinary, Fox Den Cooking School, Crumble Pies & Pastries, Every Last Crumb, Geneva Baking Co., Toria's Treats, Dulce by Monica, BASH, The Tiny Kitchen, Brown Butter Baked Goods, The Garden Plate, Mad Batter, Eden on the Fox and V's Sweet Arts also will be for sale.
"Last year, we had 47 baked items for sale and literally everything sold within the first hour," Hill said.
Proceeds from the event will be used to fund the arts council's programming, including the Fox River Valley Student Art Show in April, Paint the Riverside event in May, Plein Air Painting event in July, a murder mystery event in September, a members-only art exhibit in September and October, and then the dessert auction in November, as well as monthly artist coffee talk meetings for local artists, Hill said.
"This is a perfect fundraiser to provide an outlet for these bakers to show off their talent, gain an audience and support the arts council all at the same time," Hill said. "Last year was our first event, and the success was even greater than we had imagined. The mood before Thanksgiving was light and festive, and people had a ball bidding on desserts to take home for the holiday."
Tickets for the event are $50 per person and include a Champagne toast, passed appetizers and a goodie bag for all attendees. A cash bar will be available.
Visit www.stcharlesartscouncil.org to purchase tickets or contact Kathy Hill at info@stcharlesartscouncil.org to volunteer to bake for the event.