Last Wednesday Lockport welcomed the new Holiday Inn Express & Suites Lockport with a ribbon cutting.
While it's Lockport's fist modern hotel, it actually isn't the first hotel for the city, Ben Benson, city administrator said.
Benson said Lockport's first hotel was built in the early 1890s at 933 S. State St. and was commissioned as the Ward Hotel. Its first owner was William Ward, who served as mayor of Lockport from 1907 to 1909, Benson said.
The hotel was sold in the 1940s and became the Billann Hotel. It was sold again in the 1980s and it remained a hotel until the 1990s when it became a restaurant/banquet house and then a sports bar, Benson said.
But Lockport didn't really need more than one hotel at the time, Benson said.
"Lockport only had 5,000 people until the late '90s to 2000, when it grew to 25,000," Benson said.
Lockport was poised for more growth around 2007 with the advent of the I-355 tollway, he said. But then 2008 brought a recession, he added.
"And then no one built hotels for 10 years," Benson said.
The building was damaged by a fire in 2008, Benson said. In early 2014, Lockport bought the building, known by then as the Volz Building. In 2015, it became Embers Tap House, a bar and restaurant. Its renovation cost 2 million, Benson said in an email.
"It's beautiful today," Benson said.
The new Holiday Inn Express & Suites Lockport is located off Interstate-355 at 159th St. its website said. Benson said the location is convenient for families who have loved ones undergoing procedures at Silver Cross hospital and want to stay near them.
"And we might have a second hotel in a couple of years," Benson said.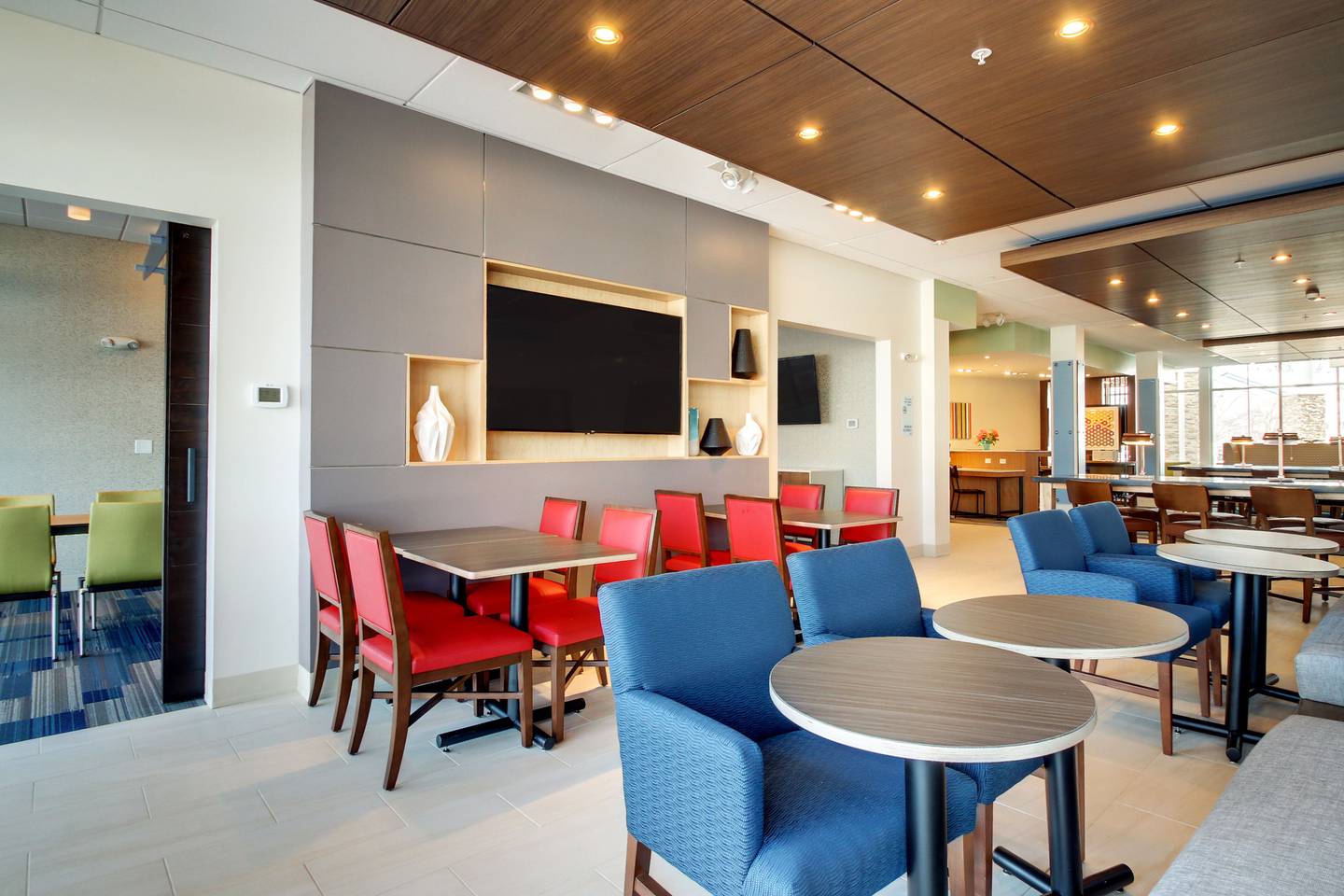 Attendees at the ribbon cutting for the Holiday Inn Express & Suites Lockport included Mayor Steve Streit, City Attorney Sonni Williams and members of the Chamber of Commerce including President Tim Gaba and associates from the Janko Group and Janko Hospitality, which manage the hotel.
For more information on Holiday Inn Express & Suites Lockport or to make a reservation, visit ihg.com/holidayinnexpress/hotels/us/en/lockport/ordlp/hoteldetail.