A settlement has been reached in a federal lawsuit over Joliet Mayor Bob O'Dekirk's altercation with brothers Victor Williams and Jamal Smith at a 2020 protest.
On Tuesday, U.S. Judge Maria Valdez was advised by both parties in the case that they accepted a recommendation of a settlement, which has been reached, federal court records show.
A settlement conference had been held Dec. 7, and Valdez had recommended a settlement.
Details of the settlement were not available.
Lawrence O'Reilly, the lead attorney for the Williams and Smith, said he couldn't comment beyond what's stated in the docket.
A message and call to Michael Bersani, the lead attorney for the defendants, was not returned. O'Dekirk did not respond to a text message and call either.
Besides O'Dekirk, the city of Joliet and five police officers were named as defendants in the case.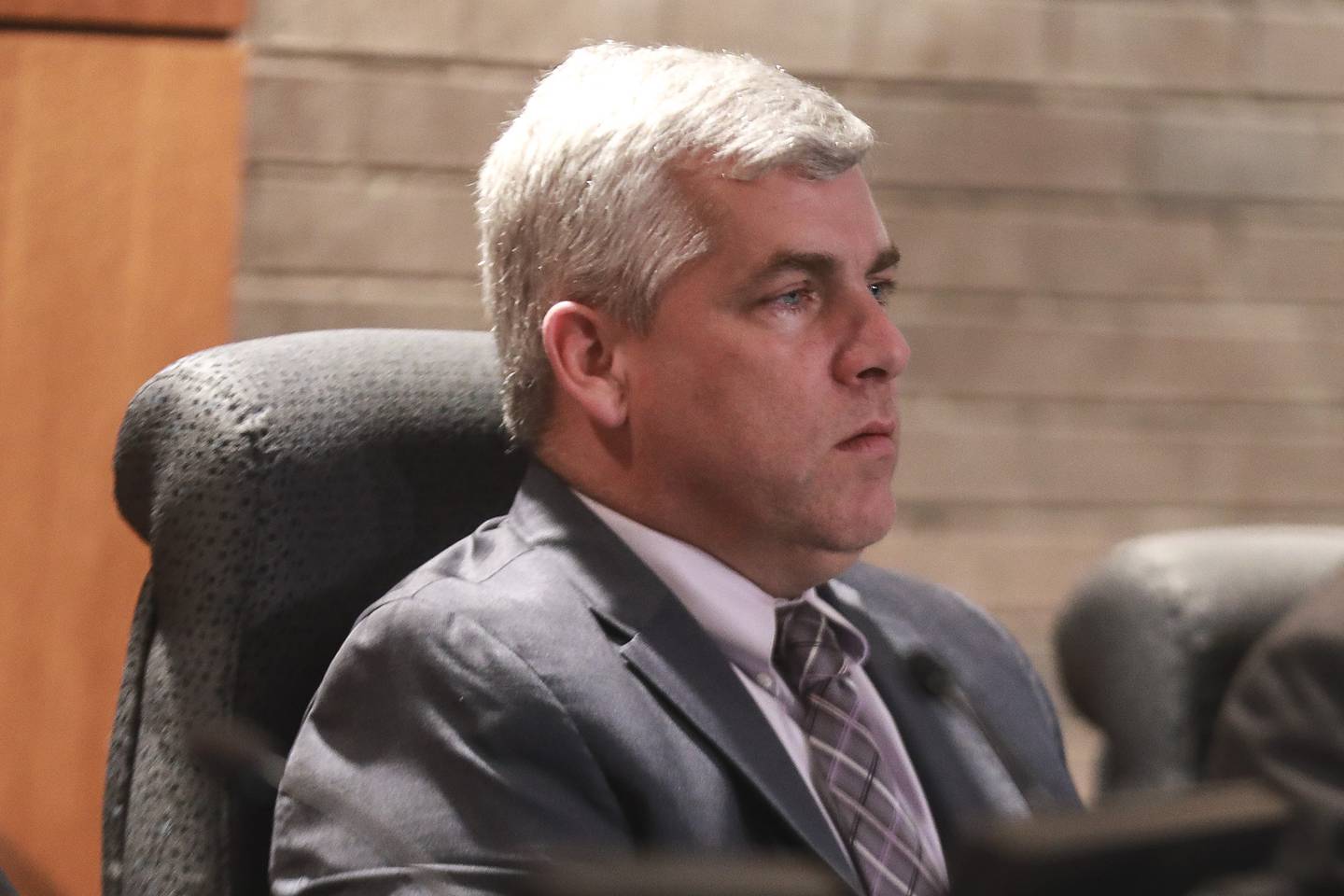 On Sept. 10, 2020, attorneys for Williams and Smith filed separate lawsuits concerning the May 31, 2020 altercation that were later consolidated under one case.
The brothers' lawsuit said O'Dekirk grabbed Williams "in and around the neck area and about the body and forcefully drove him backwards and subsequently threw him to the ground."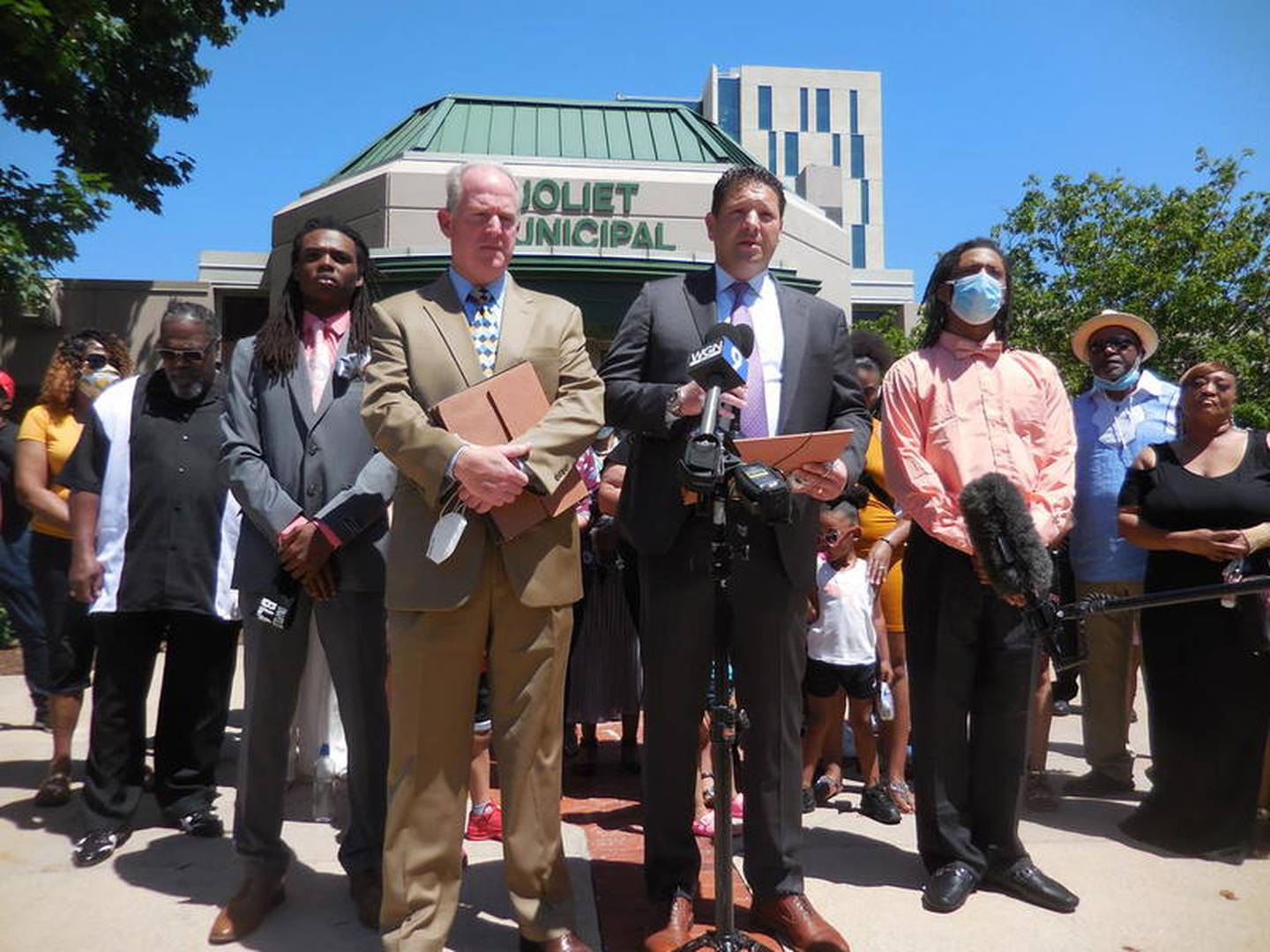 The lawsuit said Smith came to the defense of Williams to stop O'Dekirk's "unprovoked attack" and Smith and Williams were "thrown to the ground" by officers and beaten "about their head and bodies as they lay defenseless on the ground."
Attorneys for the city of Joliet have denied the allegations. The attorneys cited qualified immunity as a defense in the case. Qualified immunity is a legal doctrine that protects government officials from civil lawsuits.
At a June 9, 2020, press conference inside Joliet City Hall, O'Dekirk defended his actions and said it is "difficult for anyone to define my personal intent on what happened that night for me, but me. I only acted to defend myself because I felt my personhood was threatened."
O'Dekirk initially said he had been pushed by Williams but later told state police investigators that he grabbed Williams because Williams raised a clenched fist toward his face and he felt threatened.
O'Dekirk also claimed that the video of the incident "has been tampered with."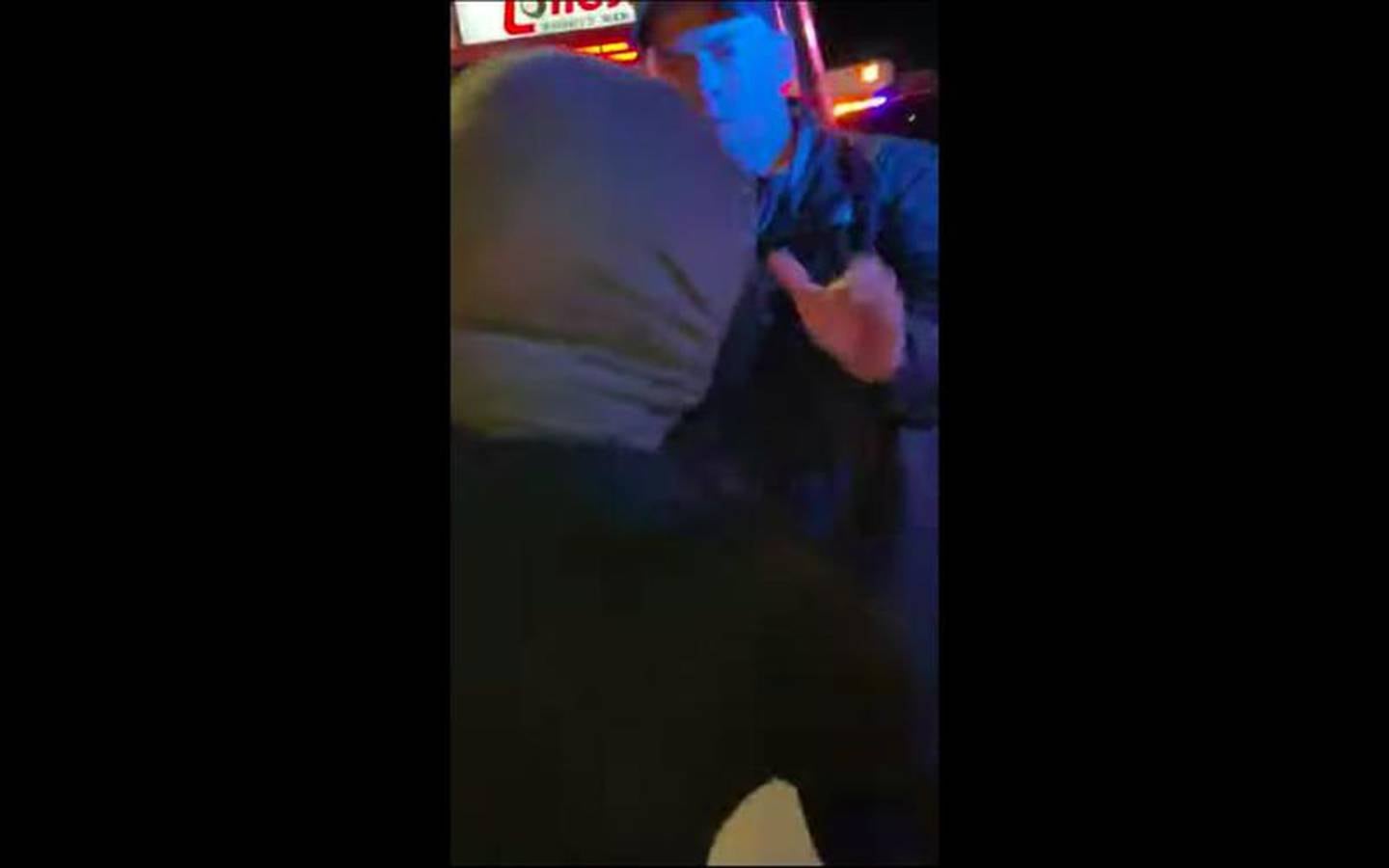 Illinois State Police investigated allegations of official misconduct and reckless conduct against O'Dekirk in connection with the altercation.
The 259-page case file released by state police in response to a Freedom of Information Act request lists 20 witnesses, including 12 police officers, but only four of the witnesses give an account of the initial contact between O'Dekirk and Victor Williams that sparked the incident, and two of them are from O'Dekirk and Williams.
Will County State's Attorney James Glasgow passed the case off to a special prosecutor after he was accused by O'Dekirk's attorney, Jeff Tomczak, of not allowing investigators to gather evidence showing O'Dekirk was the "victim of an aggravated battery during an apparent riot in the city of Joliet."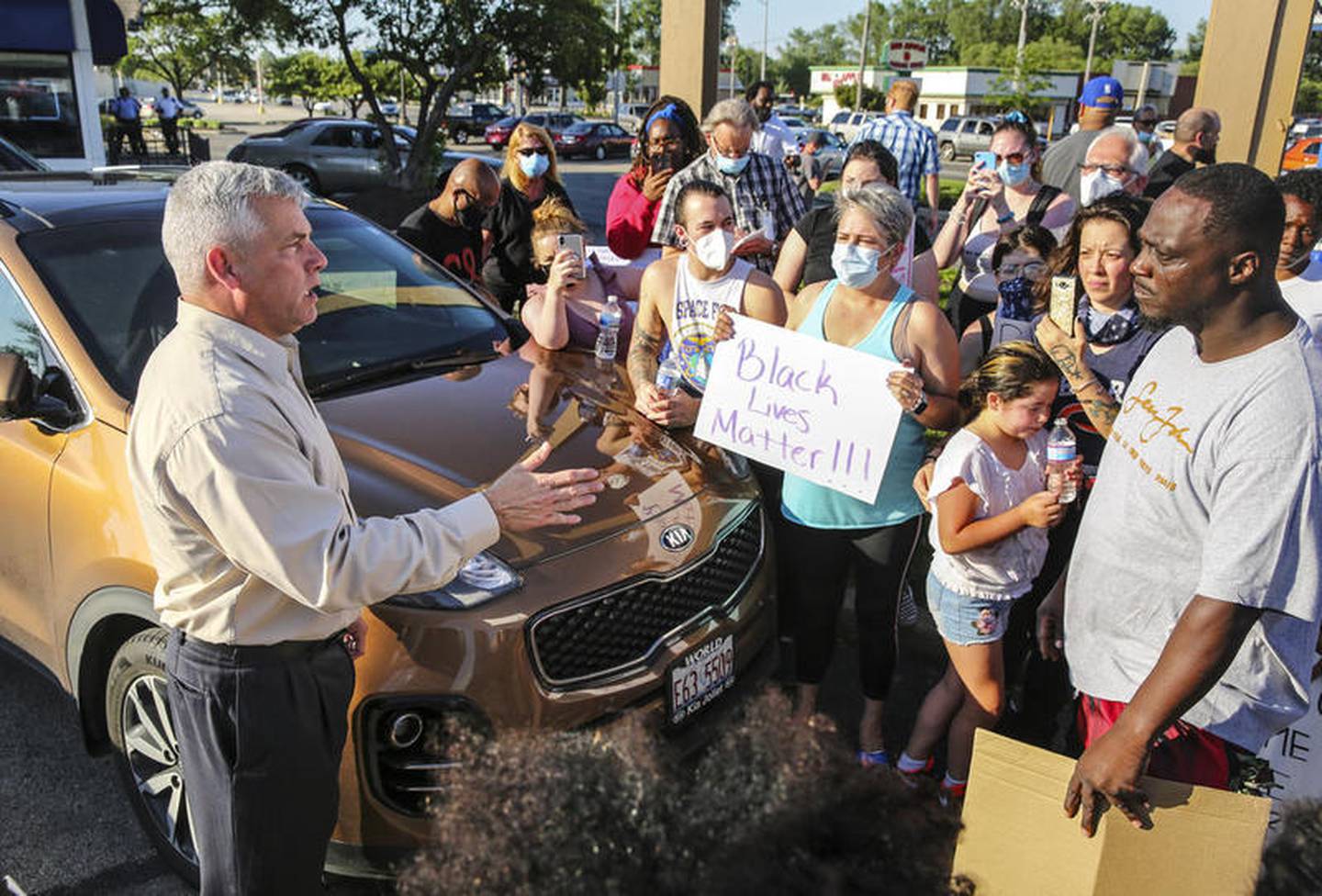 On Aug. 17, 2020, Glasgow's prosecutors requested a special prosecutor to oversee the case, although they said in the motion for the appointment that they considered Tomczak's allegations false. Once the motion was granted, it was subsequently sealed from public view until June 18.
Following the state police investigation, Special Prosecutor Bill Elward ultimately declined to file any charges.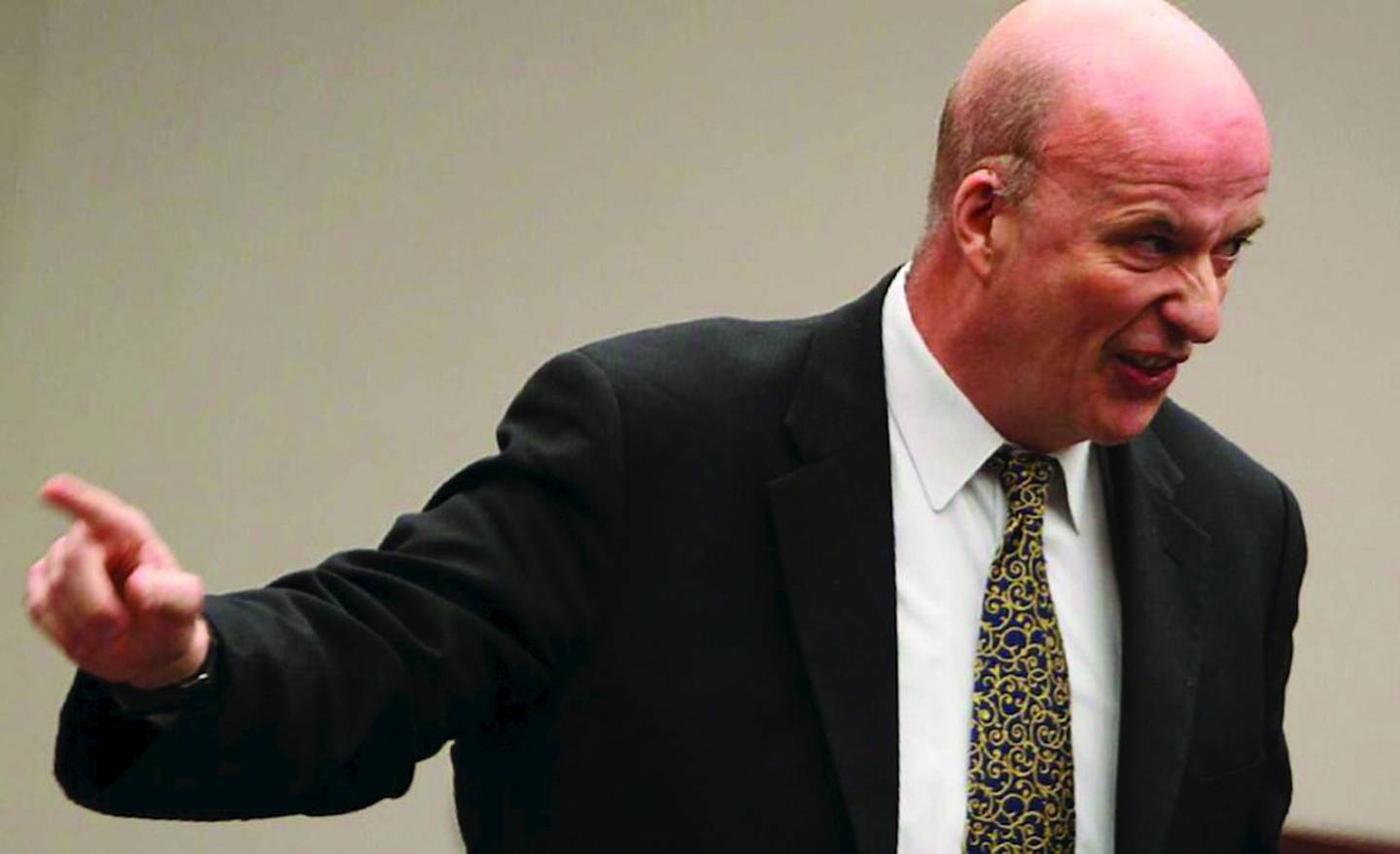 "While we do not condone O'Dekirk's poor judgment in the incident, his actions do not rise to criminal liability," Elward wrote in a May 13 letter to Will County Chief Judge Dan Kennedy.