A Bolingbrook man convicted of vandalizing former Bolingbrook Mayor Roger Claar's house was back in the Will County jail once on a new misdemeanor charge.
About 10:20 a.m. on Tuesday, Rae Tuszynski, 33, was taken to jail on a charge of criminal trespass into a Toyota Corolla, court records show. Will County Judge Victoria Breslan signed a $1,000 warrant for Tuszynski's arrest on that charge on Sept. 24.
On Dec. 21, 2017, Tuszynski pleaded guilty to threatening a public official, criminal damage to property and hate crime. He was sentenced to probation.
Tuszynski had spray-painted slogans on former Bolingbrook Mayor Roger Claar's home such as "Trump lover," "Eat the rich," "Corrupt Roger Claar resign," "Bash Nazi scum," "Nazi Trump [expletive]" and "an anarchist was here."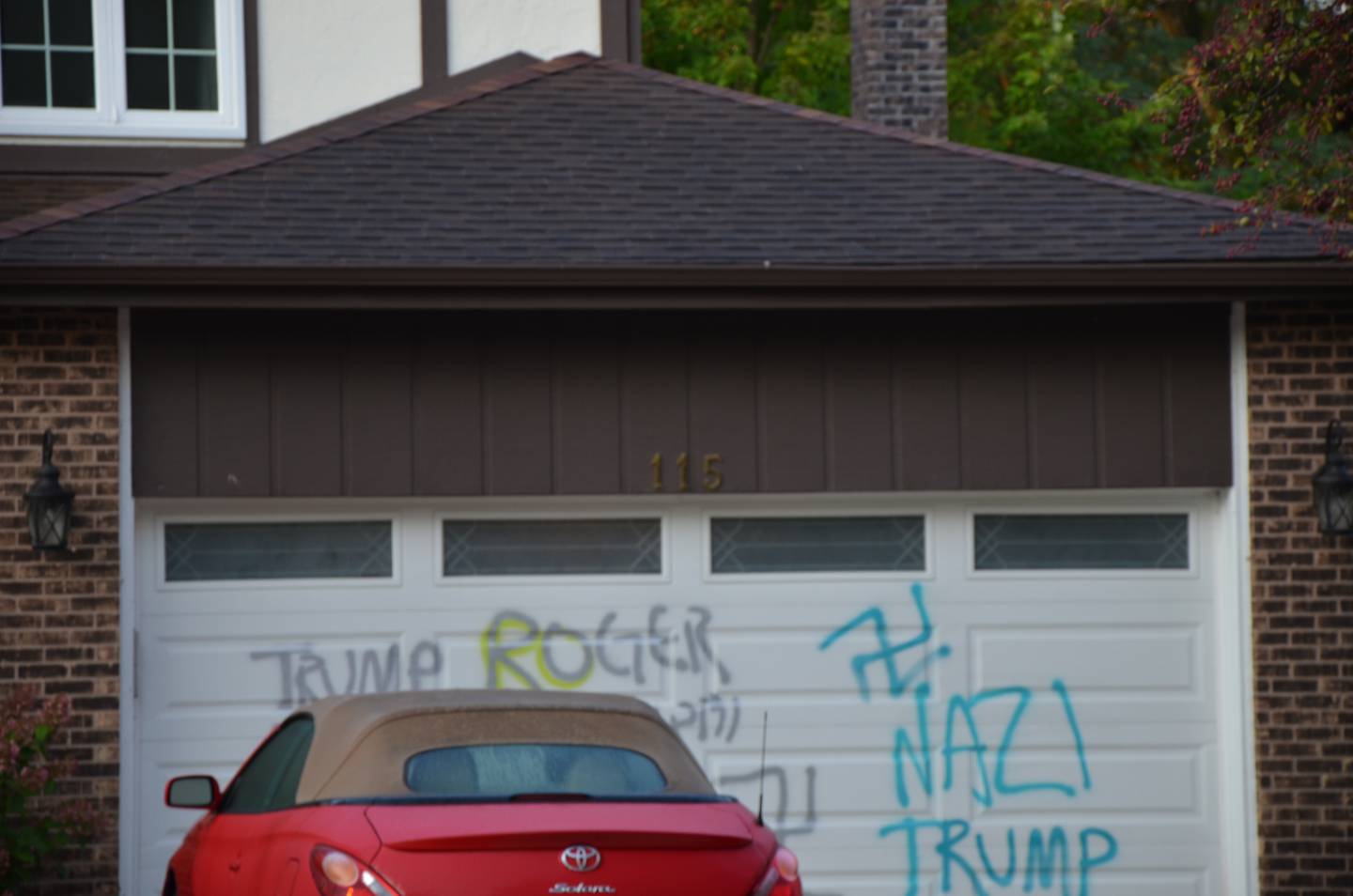 The latest charge against Tuszynski stemmed from an Aug. 2 incident where he went to the home of a relative to retrieve an item of his property, said Bolingbrook police Sgt. Brennan Woods.
"Tuszynski entered the garage without consent from the homeowner and removed property from the garage," Woods said.
Police could not locate Tuszynski at the time the arrest warrant was issued, Woods said.
Tuszynski was previously jailed in 2018 after prosecutors sought to revoke his probation after he was accused of failing to complete 100 hours of community service and picking up a drug charge in DuPage County.
On Feb. 25, prosecutors said in a petition that Tuszynski failed to pay $2,227 in fines, about $3,294 in restitution and to complete 100 hours of community service. Prosecutors said Tuszynski also failed to remain under the treatment of a psychiatric professional and comply with all treatment.
During the incident that led to Tuszynski's 2017 arrest, he drew swastikas on Claar's home. He said that was commentary on the beliefs of Claar and Donald Trump.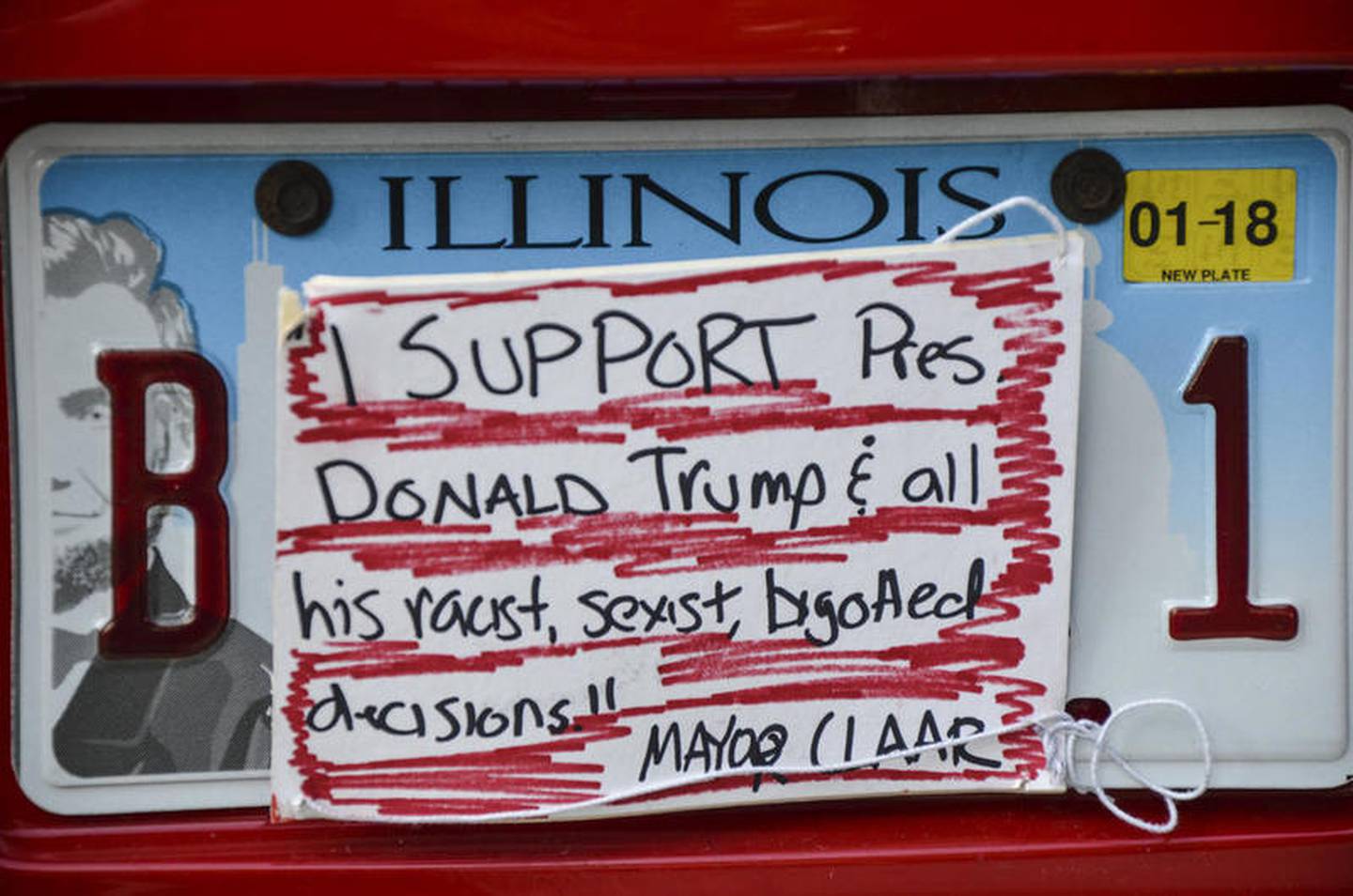 He said being convicted of committing a hate crime bothered him the most because he hates bigotry and a more appropriate charge would have been a "hate hate crime."
He said he didn't know Trump supporters "were a protected class."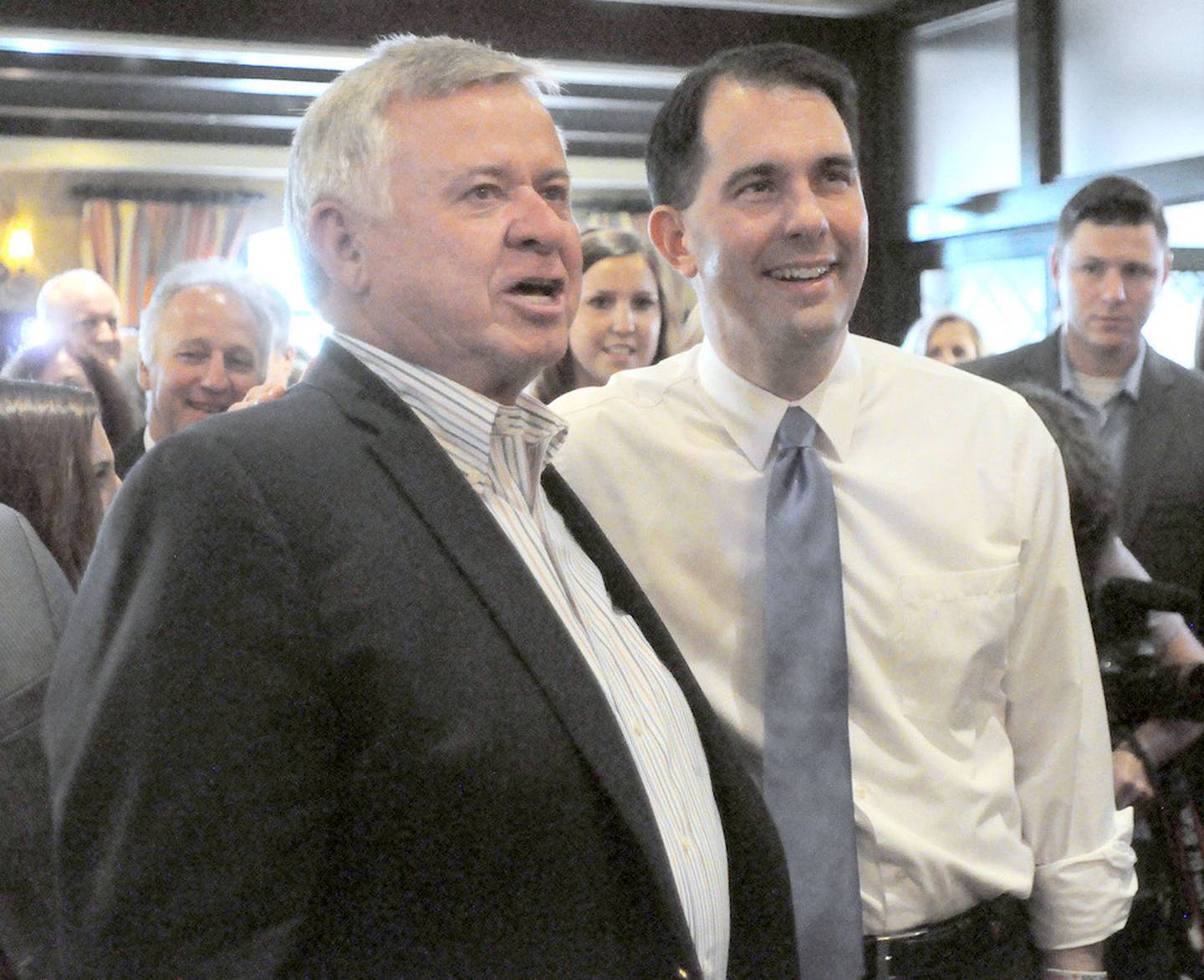 Claar, who stepped down as mayor last year, has been outspoken about his support for Trump and held a private fundraiser in 2016 for him at the Bolingbrook Golf Club.
Carole Cheney, the Will County State's Attorney's Office spokeswoman, said the hate crime charge was based on Claar's "political belief system."
"Based on the conduct of the defendant ... it was an attack on someone's political system," Cheney said.