The head of the city's police oversight board has resigned, accusing City Manager James Capparelli of intervening in board matters and saying he "played the race card" at times to do so.
Todd Wooten resigned Saturday as chairman of the Joliet Board of Fire and Police Commissioners, a panel that oversees hiring, promotions and discipline in the police and fire departments.
Wooten was a six-year member of the board and became chairman in January. He is one of three Black members of the five-person board.
Wooten said Tuesday in a written statement and in a phone interview that he believes that the board's racial makeup has been used to undermine its credibility in decisions on police promotions.
In one case, Wooten said, Capparelli spoke to him three times about a candidate whose promotion was to be considered by the board and described the white police officer as a racist without providing any basis for the accusation.
"I took great offense to this because his objective was to persuade a majority African American board to act out of racial vindictiveness instead (of) examining the facts of the case," Wooten wrote in his statement.
In a phone interview, Wooten said he never passed on the allegation to fellow board members.
"It wasn't meant to inform us. It was meant to incite us," Wooten said. "I guess he thought we all stick together. I found it rather insulting."
Capparelli did not return a call and text seeking comment.
In another pending police promotion, Capparelli urged support for the candidate, saying he had worked with him for years and calling him "a good guy," Wooten said.
When the board met to consider the promotion, Capparelli appeared with a new nomination form signed by Police Chief Dawn Malec to replace a previous nomination form the board had received from the chief, Wooten said. The new form left out details of a past suspension that had been included in the previous form, and the board was told to base its decision on the new form, Wooten said.
Capparelli also made a plea to the board in support of the promotion.
Wooten called Capparelli's intervention on issues of police promotions "absolutely unprecedented" for a city manager.
"I have talked with other people, and they have said there has never been a situation where the city manager has lobbied on someone's behalf," he said.
After the board denied the promotion for the officer, who is white, Wooten said he got a call from Councilman Joe Clement who told him that there was a perception in the police department that the Black Police Officers' Association, an organization that advocates for Black police officers in departments across the country including Joliet, was "calling the shots" for the Board of Fire and Police Commissioners.
According to Wooten, Clement initially attributed the allegation to Mike Devito, president of the union that represents Joliet police patrol officers, but later said he had not heard it from Devito.
Devito could not be reached for comment.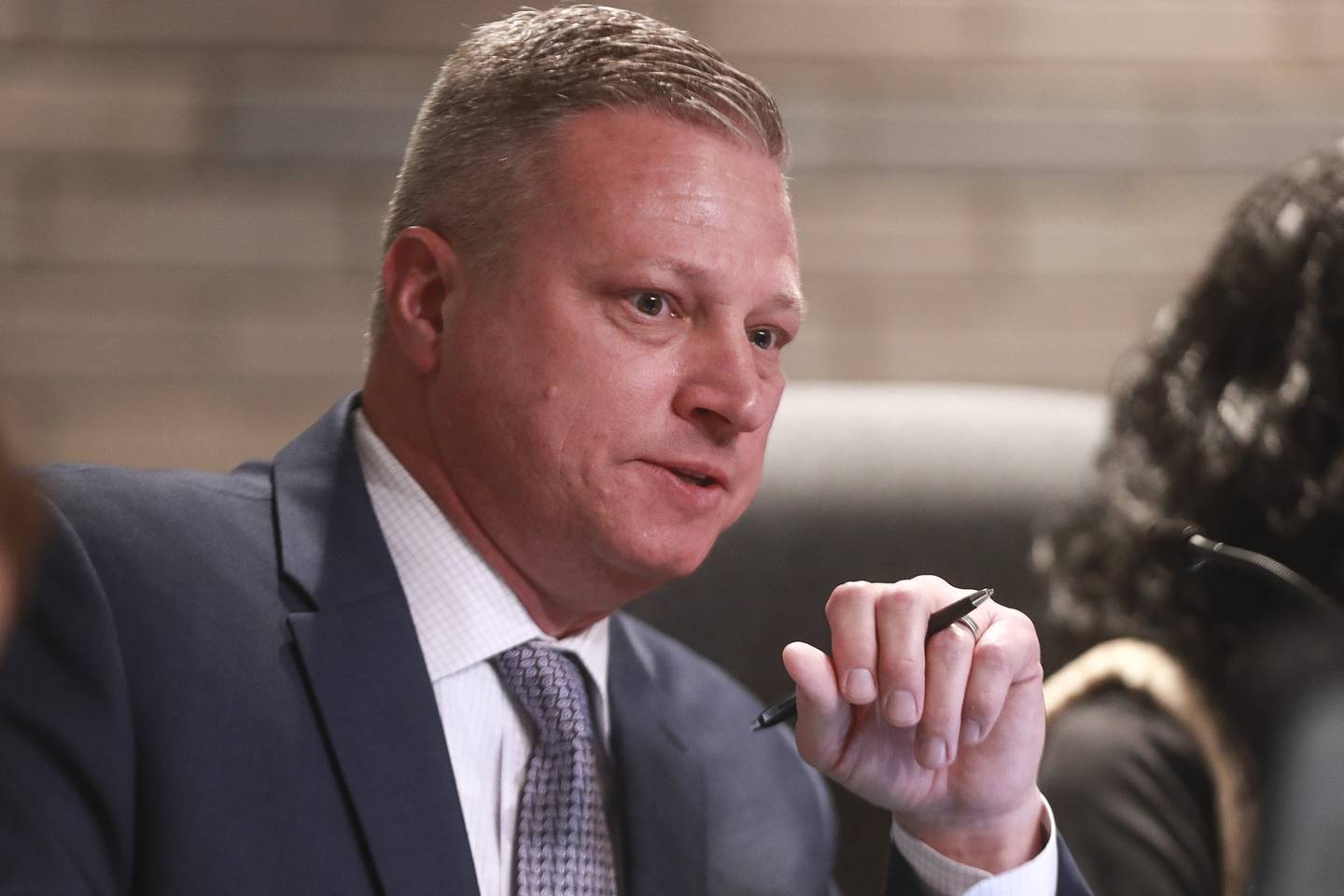 Clement denied mentioning Devito or even making the call to Wooten.
"He (Wooten) called me," Clement said. Clement also said the two talked months ago and said the conversation was not about a police promotion, but about a perception of the Black Police Officers' Association influence on the board.
"That was a rumor mill going around," Clement said. "I don't know how Devito's name ever came up."
Wooten said he subsequently was in a meeting in Mayor Bob O'Dekirk's office with Devito over the same police promotion when he confronted Devito about the allegation.
"He denied it," Wooten said.
Wooten said he had already planned to resign on Sept. 1 when he expects a divorce to be finalized and intends to move out of state.
In his statement, Wooten said he told the mayor Saturday that his early resignation "was in response to the attack on the board's credibility."