Bill Dimitroulas, president of the Arkas Restaurant Group, owns five restaurants and a catering company in Joliet and is poised to open several more.
"It's a matter of finding the right spot, I would say," Dimitroulas, who began The Arkas Restaurant Group in 2019, said. "New areas are popping up. They need new restaurants."
The Joliet Area Region Chamber of Commerce and Industry awarded the Arkas Restaurant Group with its 2022 Small Business Award, which president Jen Howard feels was well-deserved.
Howard said Dimitroulas and his team promote Joliet and are "great partners with other businesses."
"He really has taken the Joliet restaurant scene up a level," Howard said. "And he really has invested in some really good concepts. He is creative. Every restaurant has a theme and a specialty. And he invests in quality chefs for his restaurants. That's the reason for his success."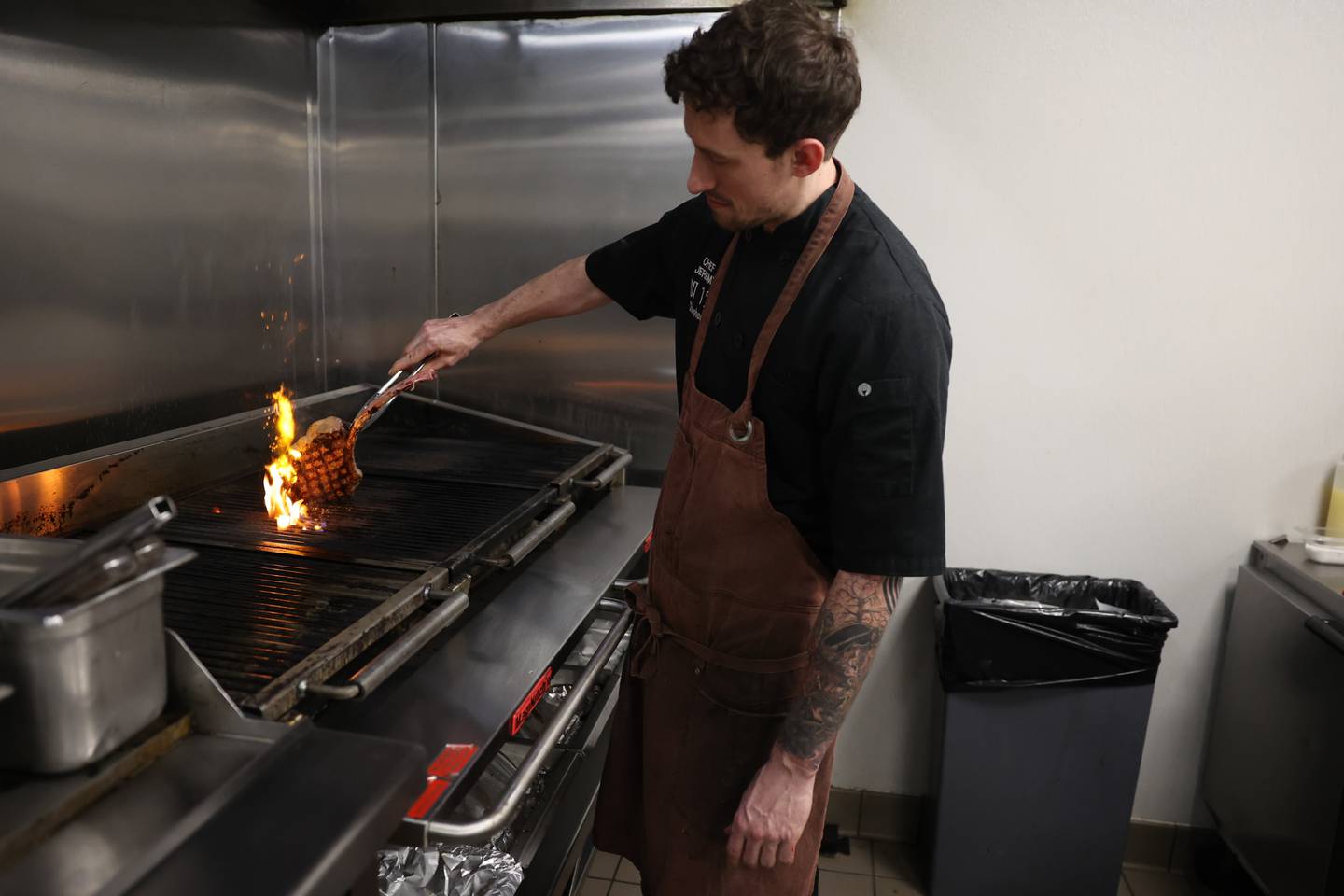 Howard said land and building owners from other towns have approached Dimitroulas but he's 100% loyal to Joliet.
"So I think that's pretty incredible as well," Howard said.
Howard herself is a frequent patron of Rosemary's Café and almost always sees Dimitroulas and his wife Elina Triantou, "making the rounds and helping out where they can," Howard said.
"It's like they don't even take days off at work, they have so much energy and creativity," Howard said.
Howard said Triantou also works had to draw women into the downtown area, especially women who don't typically venture downtown, Howard said.
"They really care about Joliet is the bottom line," Howard said.
Still, many people don't know the Arkas Restaurant Group was built on a failed dream.
'We always think this is the last job'
Dimitroulas said he came to the "land of opportunity"– the U.S. – in 1996, after he couldn't find a job in sound engineering, his passion since boyhood. Once he arrived, he still struggled to find sound engineering work.
But Dimitroulas said he easily found a job managing the former Georgio's Restaurant, which was inside Town and Country Bowling Alley in Joliet. He worked 9 p.m. to 6 a.m., he said.
"And that's how I started my restaurant career," Dimitroulas said.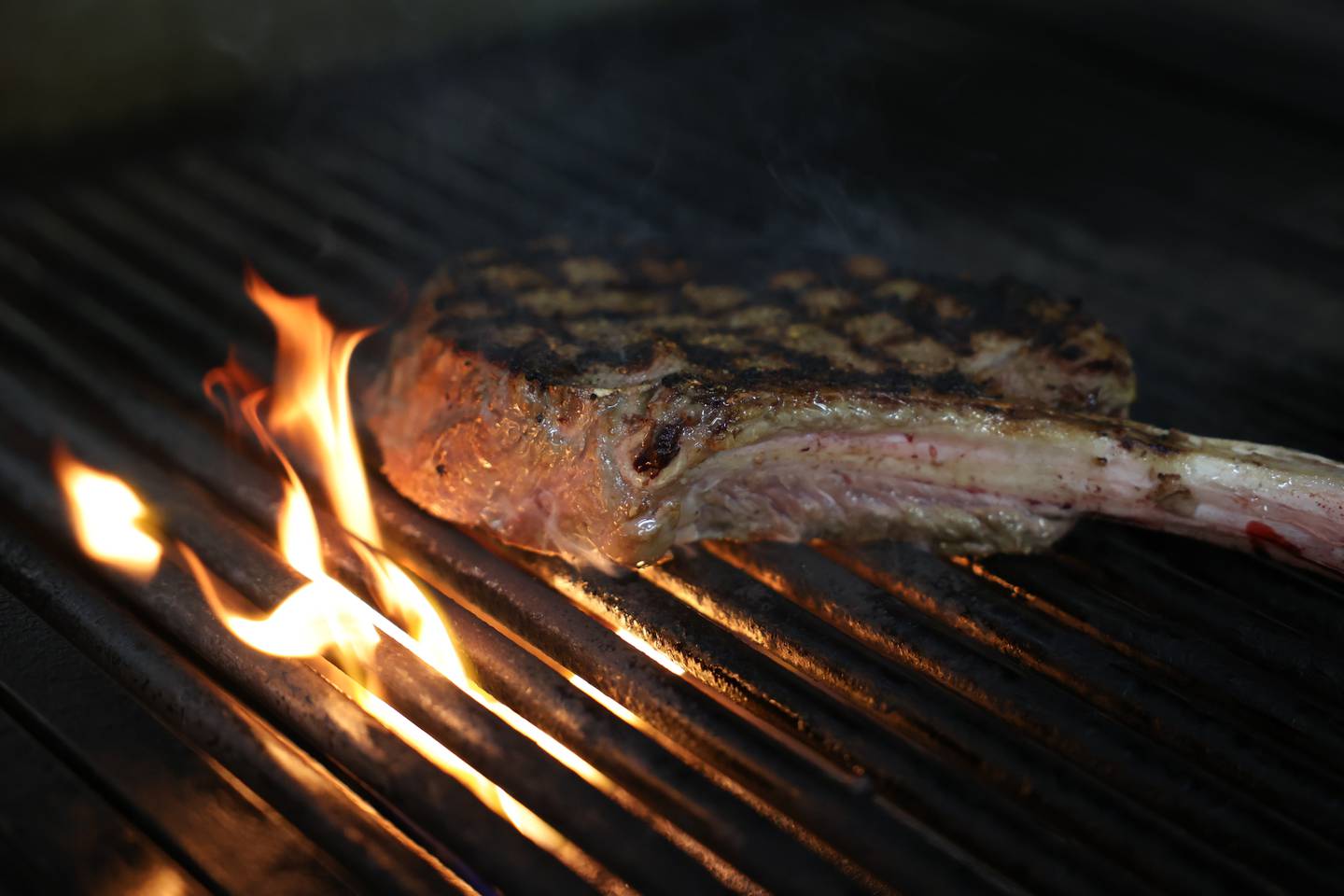 Dimitroulas next managed the former Family Table restaurant in Joliet, he said. He then opened Field House Sports Bar and Grill inside a Crest Hill bowling alley in 2003, eventually adding a second location in Yorkville, he said.
Dimitroulas also owned and operated a lounge at Cass and Ottawa streets from 2008 to 2010, he said. But by now he had a different problem.
"So I have all these," Dimitroulas said, "and I also have my son – at a little age – and my wife. You're never home with this. So I got out of the restaurant business."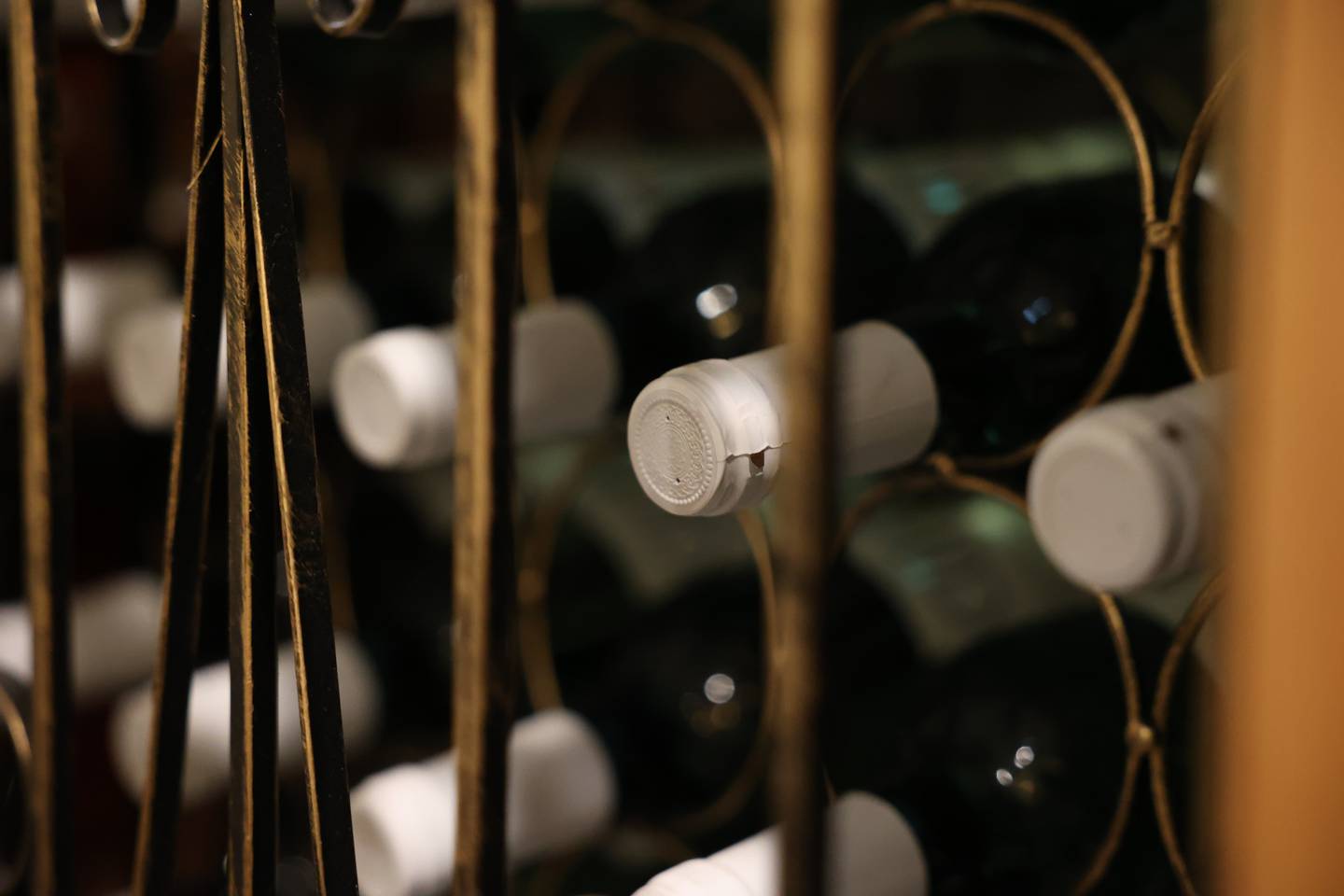 Dimitroulas said he then worked for a friend in the insurance business. Eighteen months later Dimitroulas founded DMT Insurance Service Inc, which he still owns, he said.
One day, a client who owned a restaurant canceled his polices and asked Dimitroulas if he wanted to take over his restaurant on Essington Road. So Dimitroulas did, and Hamburgerseria opened in 2014.
"Every time we do this, we always think this is the last job, the last restaurant," Dimitroulas said. "But that has never been the case."
'No man ever succeeded on his own'
On 2019, Dimitroulas opened CUT 158 Chophouse in a small space in downtown Joliet, which didn't suit his vision of a "big strong steakhouse in downtown Joliet," he said. So he moved into a larger space by the Rialto Square Theatre in Joliet in March 2022 and opened Mousa Tapas Bar in the smaller space.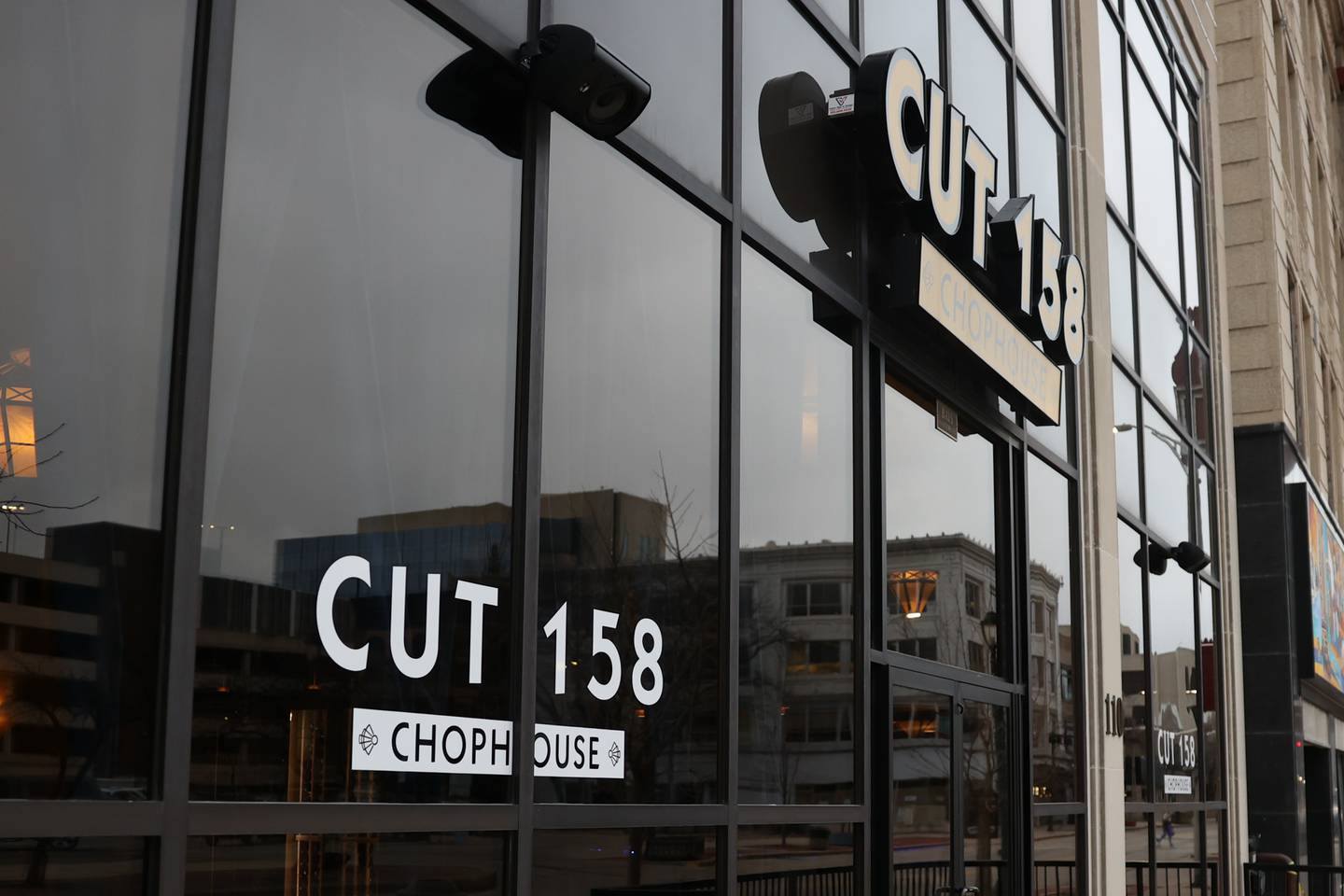 In 2021, the Arkas Restaurant Group bought Juliet's Tavern in downtown Joliet. He opened Rosemary's Cafe on Essington Road in 2020 during the pandemic.
And in February, the Arkas Restaurant Group's catering company DMT Foods became the events manager at the Renaissance Center in Joliet.
Dimitroulas is already planning on opening more restaurants in Joliet, where he still sees "opportunities for variety" and trying out different concepts, he said. He said Joliet's downtown has beautiful buildings with amazing structures. But he's also looking into sites on Joliet's West side.
What he's not looking for is praise for his efforts.
"I've had people walk up to me, shake my hands and say, 'Thank you for the great food you offer us," Dimitroulas said. "That is the biggest reward you can get."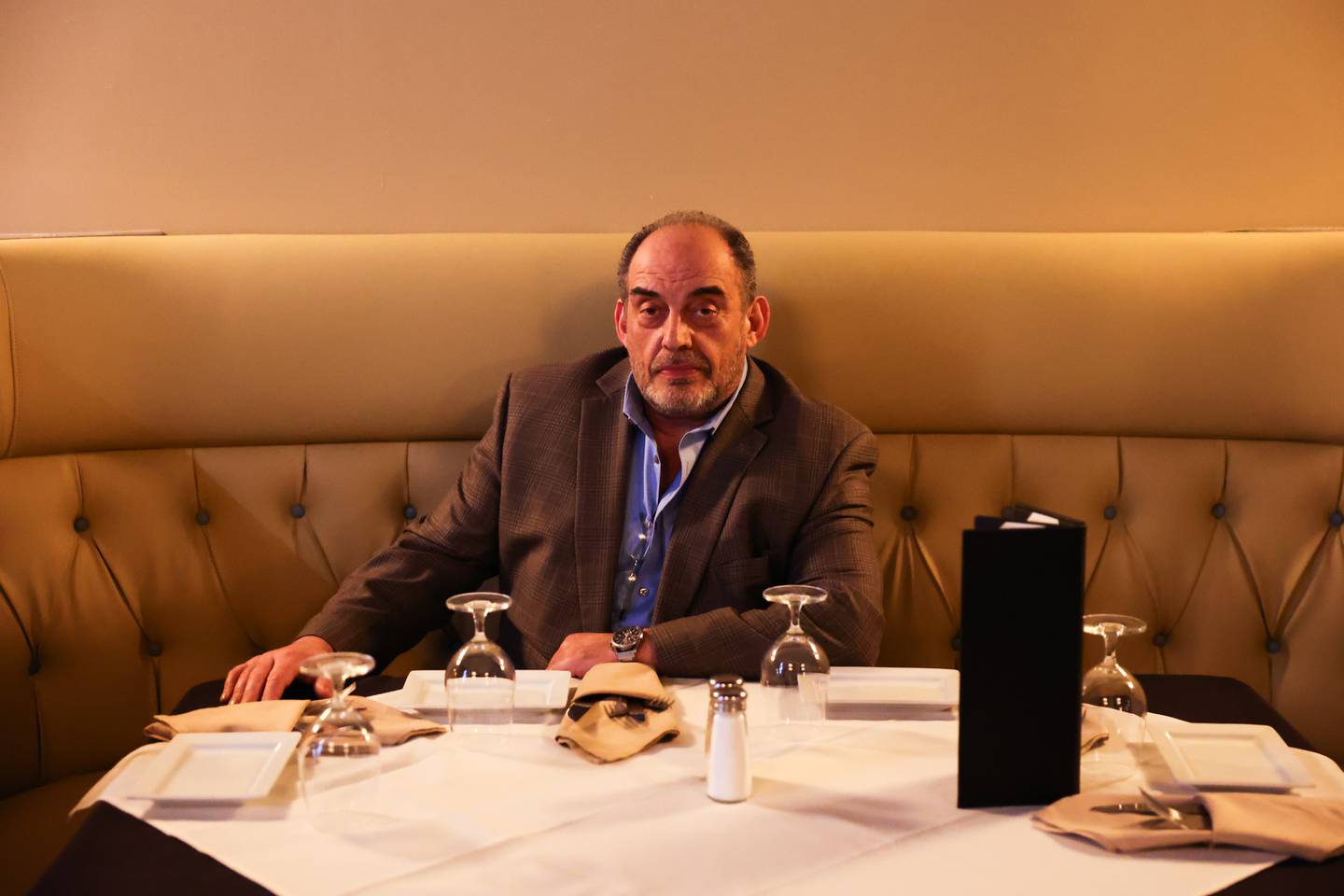 Still, it's not all rosy. Juggling all the businesses can be an accounting headache, he feels. Supply chain glitches and rising food prices often equals losing money, temporarily, he said.
"You purchase an item one day at one price and it's double the next time. But we cannot change our menu prices just like that," Dimitroulas said. "You have to be able to pay for your menu items without losing your quality. You know when prices come down, you'll bounce back. It's a game we play every day."
Dimitroulas even sold his Cork Wine Bar in Joliet during the pandemic, he said. He takes the wins and losses in stride because "sometimes you lose and you eat it," he said.
"At the end of the day, when you can put a smile on someone's face and make his day better, that's all that matters," Dimitroulas said.



—  "At the end of the day, when you can put a smile on someone's face and make his day better, that's all that matters." Bill Dimitroulas, president of Arkas Restaurant Group
None of it would happen without the great teams Dimitroulas said he and Triantou built for the insurance company and all the restaurants. Nothing would run without those teams, he feels.
"No man ever succeeded on his own," Dimitroulas said. "You can be the smartest man in the world, but you need a great team to run all the background jobs. The key is to manage all these people and have them on the right track together."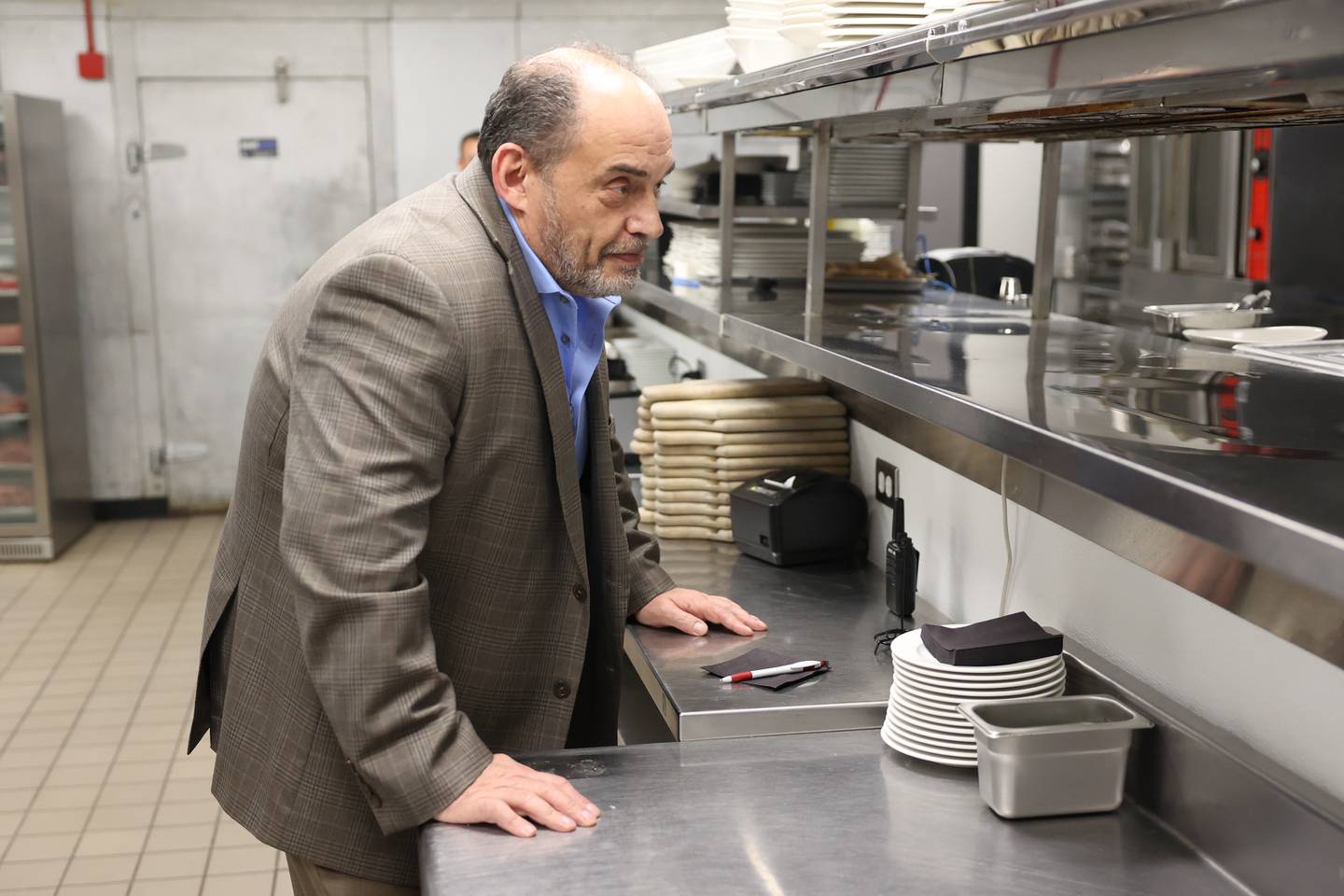 Dimitroulas said he also supports local nonprofits and is working on creating a scholarship for culinary students.
Does Dimitroulas miss leaving sound engineering behind? No, because a life passion is still a life passion, he said. Besides, he didn't leave sound engineering behind. It's his cherished hobby.
"Even now if I have the opportunity if I find free time, I play with sound equipment, I play with testing things, I'm creating," Dimitroulas said.
Bill Dimitroulas' business wisdom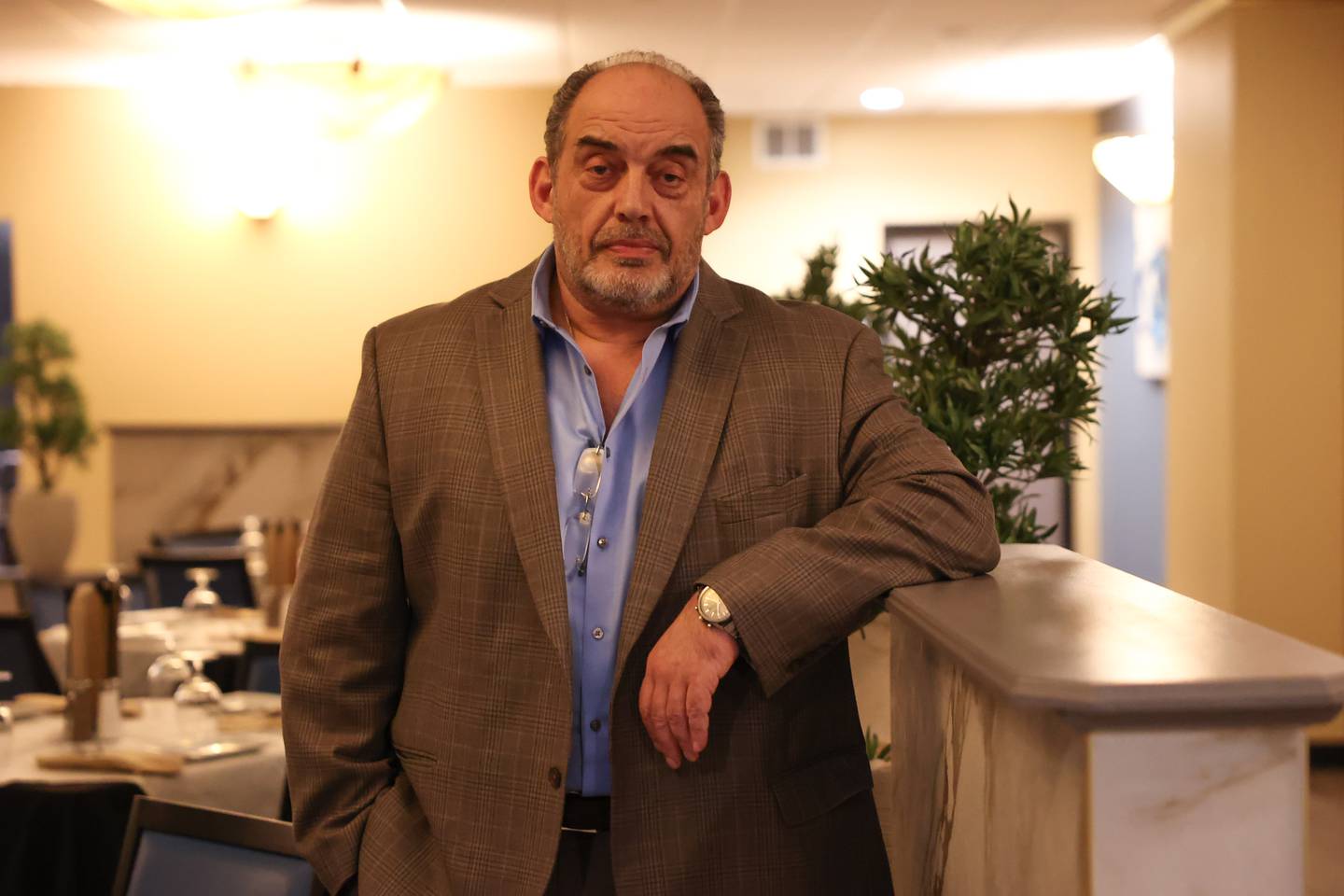 • A life passion is a life passion, even if the details change.
• Expect to fail and lose money and then plan for it.
• Work hard and keep an eye out for fresh opportunities.
• Invest in a great team.
• Give back to the community that supports you.