The jump in egg prices nationwide has caused a lot of economic pain, not only for consumers, but for restaurants and grocers.
In Thursday's Shaw Local News Network story, Tom Grotovsky, owner of The Great American Bagel in Joliet, said the cost of eggs are so high, he scarcely makes a profit.
It's the same story for Rise N Dine owner Cheryl Groce.
Groce said it's not just the cost of eggs that's gone up, but prices on everything she needs to run her downtown Elburn breakfast restaurant have skyrocketed.
"A dozen eggs went from 99 cents to over $6, the price of cooking oil has doubled, and bread went up 30% over the past year," she said.
Groce has been looking for other ways besides raising her prices to make up for the increased expenses. She said that she's been "tightening her belt" and paying extra attention to her budget.
"We can't raise prices too much or else people just won't go out," Groce said. "Customers are really feeling the pinch too. I just hope things will get back to some kind of normal again soon."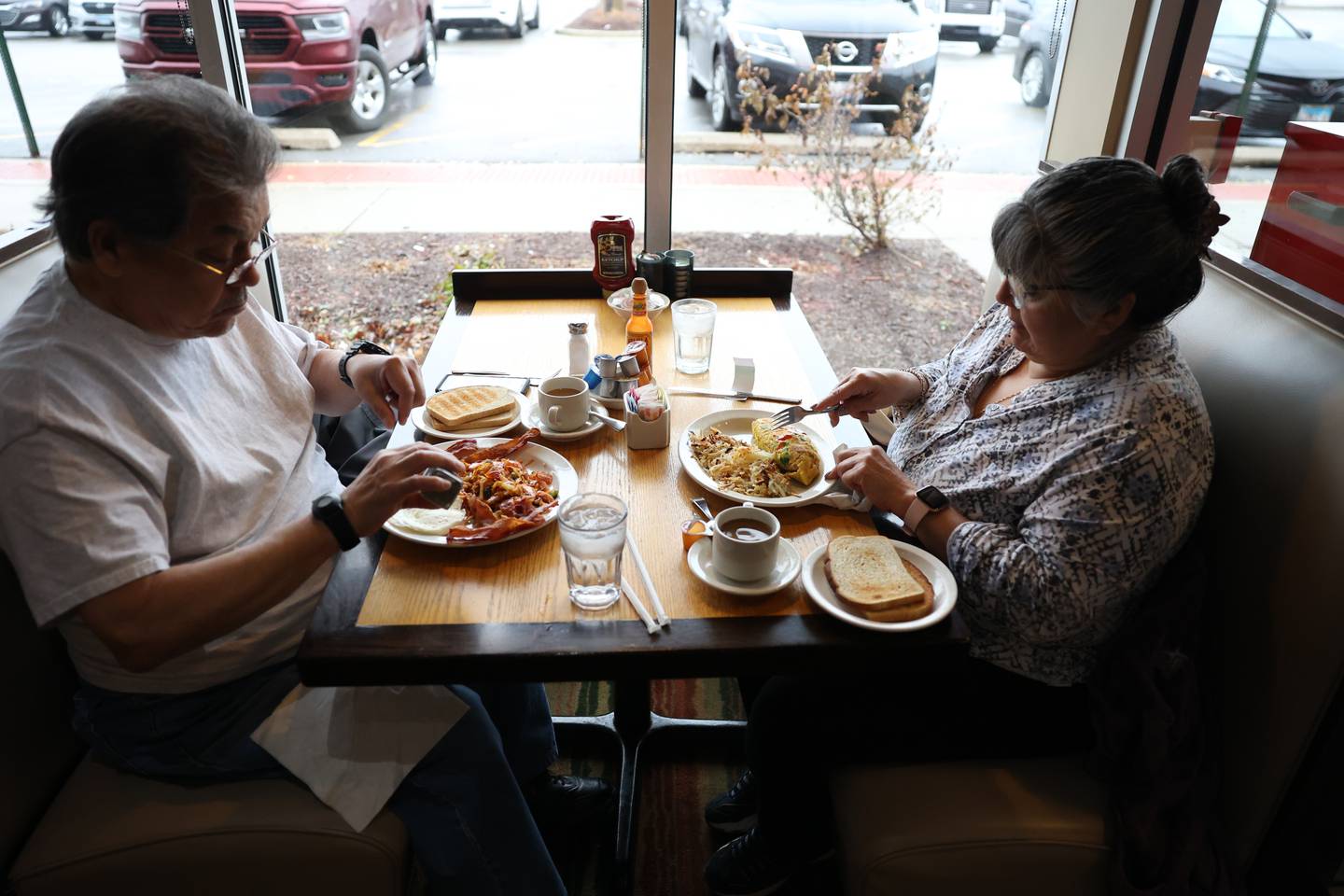 Darice Augustine, assistant manager of Briana's Pancake House in Batavia, said a case of eggs that previously cost $43 is now over $120.
"It's been a lot," she said. "We came out with new menus in November, where we put new items and changed our prices. We tried to hold off on a price increase as long as we could, and we don't want to change the size of our meals. We're just doing the best we can."
Although retail prices for shell eggs are starting to ease, they remain at "historically-high levels," according to the U.S. Department of Agriculture on Jan. 13 in its weekly publication of the USDA AMS Livestock and Poultry Program. Prices on frozen whole eggs declined by 20 cents and prices for dried whole eggs are remaining steady, according to the USDA.
[ Soaring egg prices: bird flu is mostly, but not completely, to blame ]
Northern Illinois University's economics department chairman and economist Carl Campbell said the diminished egg supply due to the avian flu caused egg prices to substantially increase. Joliet Junior College culinary arts department chairman Michael McGreal said high demand and persistent supply chain problems also are contributing to the high prices.
Even as far back as July, according to the National Restaurant Association, restaurants are "feeling the pinch" of rising food costs – in eggs, along with beef, dairy, oil and poultry. It made no difference if the restaurant was quick service, fast casual, casual, family or fine dining, according to the National Restaurant Association.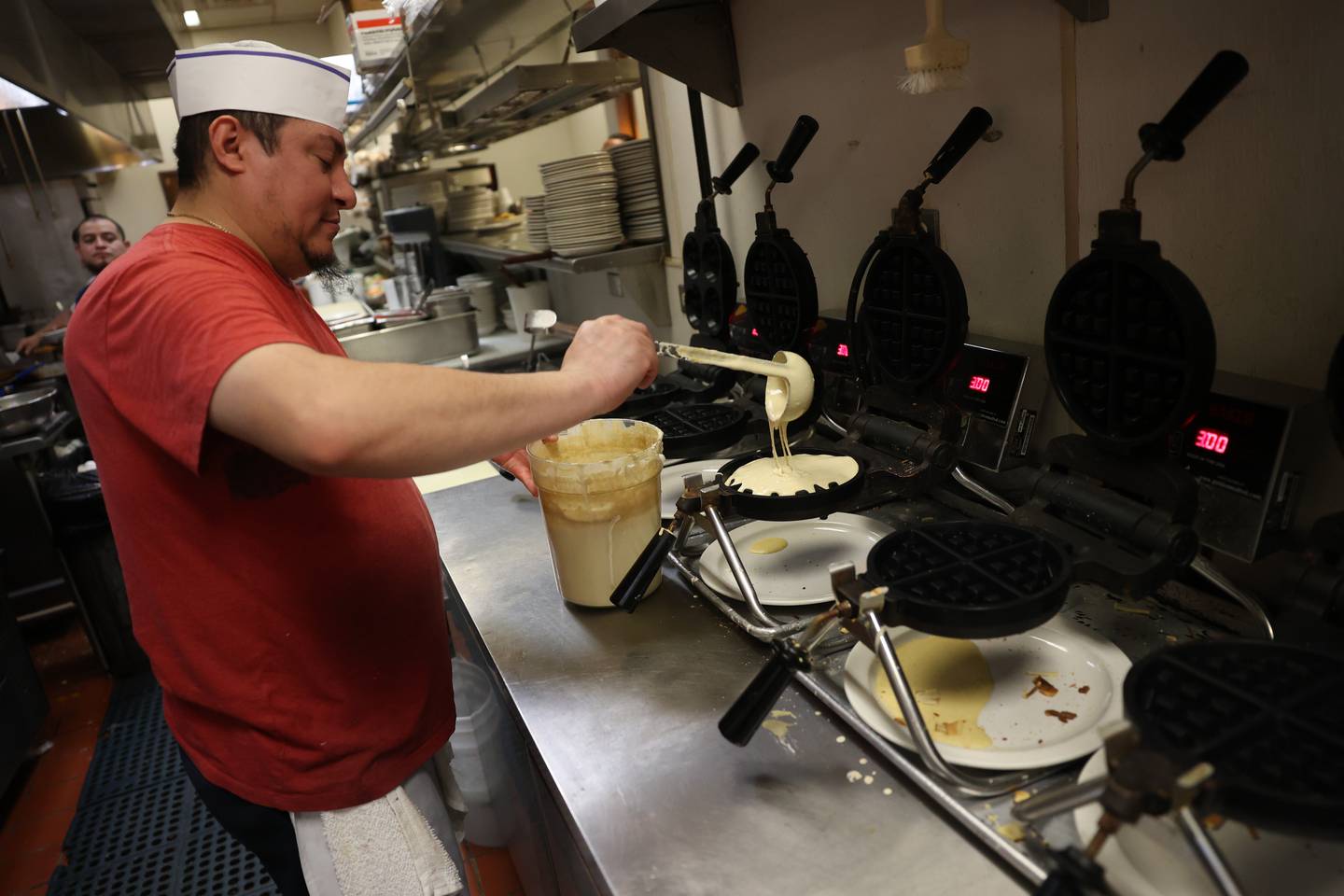 'When our cost goes that high, you don't profit anymore'
Bill Dimitroulas, president of Arkas Restaurant Group and owner of five Joliet restaurants – Juliet's Tavern, Rosemary Café, Mousa Tapas Bar, CUT 158 Chophouse, Hamburgerseria – said he uses about 40 cases of eggs a week among all the restaurants.
And those cases, which used to cost less than $20, are now sometimes as high as $90 a case, Dimitroulas said. Meat, seafood, vegetables all cost too much. Even iceberg lettuce has tripled in price, Dimitroulas said.
The "sky high" cost of all these items are definitely impacting business and he can't "do a thing about it," he said.
Dimitroulas said food prices have skyrocketed since the start of the pandemic in 2020 as much as 20 to 25%.
"You think I can raise my price 25%?" Dimitroulas said. "Absolutely not."
Dimitroulas said the prices are set. He can't print new menus with pictures. Besides, adjusting the menus won't solve the problem because the food costs "way too high for what we can sell," he said.
If he can even find the items he needs, he added.
"We have them for one week and the next week they disappear from the market," Dimitroulas said.
Rent, utilities, insurance and wages are fixed prices. He can't cut those, he said. He also can't cut his payroll, especially since he doesn't have enough employees either, he said.
"So you eat the cost," Dimitroulas said.
Dimitroulas said it's a myth that most restaurant owners are rich.
"We sell food and gain some profit out of it," Dimitroulas said. "When our cost goes that high, you don't profit anymore. You go into the negative and you hope next week things are going to come back better – at least gain what you lost the previous week. But that's the case all the time. You're always praying, 'Oh, my God, next week, they'll drop the prices,' that sort of thing."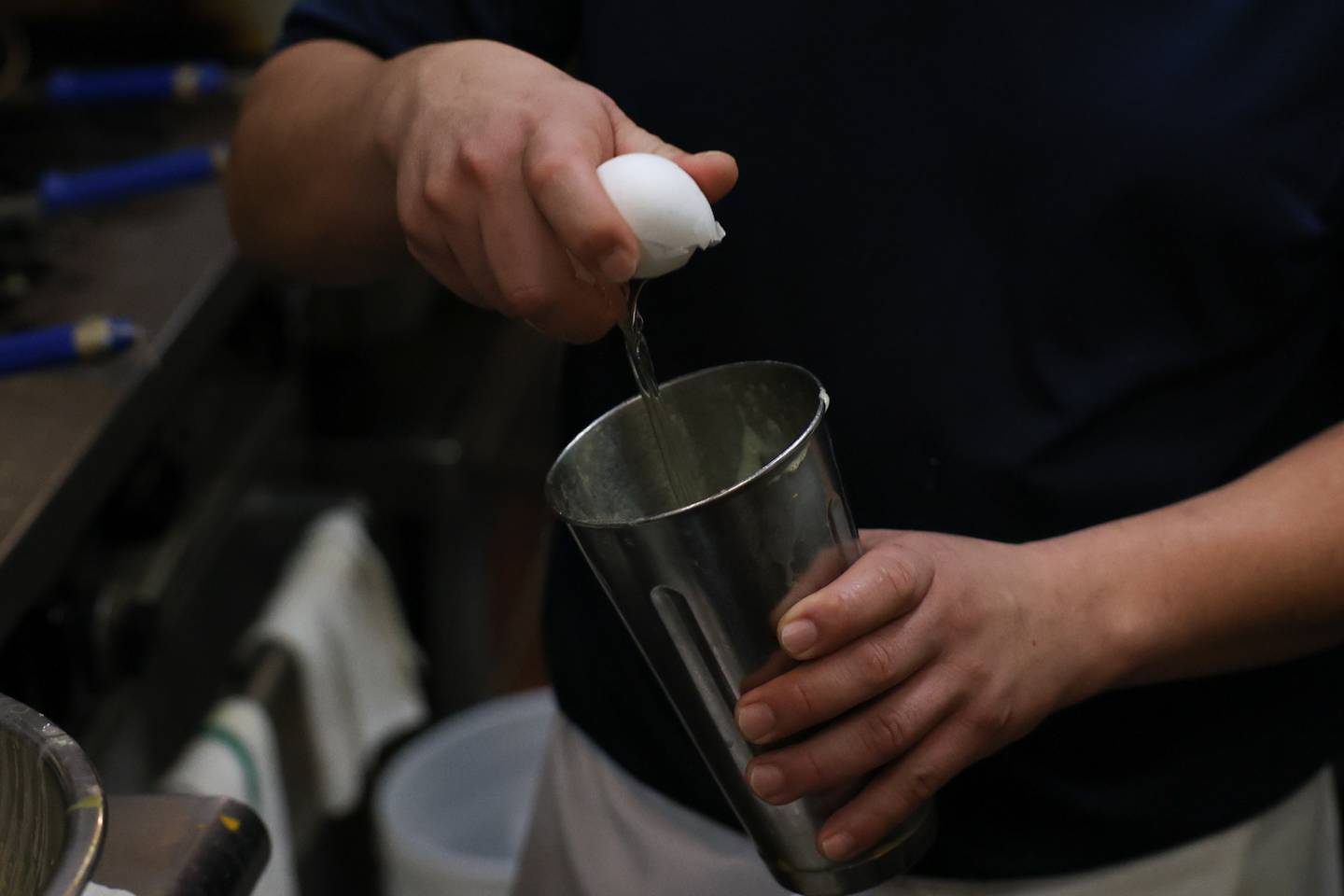 'The prices are what they are'
Nevertheless, consumer demand for eggs is still higher than it was the previous year, according to the USDA.
Angelo Ingrao, owner of Angelo's Fresh Market in McHenry, said he gets all of the eggs he orders and does not see that there is a shortage.
"It is not hard to get, the prices are what they are," he said. "It is the old story, when things get bad the people who provide the eggs, they take advantage and instead of 10% more it is 20%."
With a dozen eggs costing $4 or more, he is selling fewer of them. "It is tough for a family. … They may not be eating as many as they used to."
What he has also noticed is that brown eggs, which come from a different breed of chicken than the typical white eggs found in U.S. stores, are often now available at a lower cost.