A Will County Sheriff's deputy was indicted Wednesday in connection with an April crash that sent six people – including two children – to the hospital.
Andrew Schwartz, 38, was charged with felony aggravated reckless driving.
Schwartz was off duty and driving a Dodge Ram pickup when he chased another driver, 21-year-old George Joseph Kou-Kou, for more than 10 minutes, pursuing him from the west side of Joliet, over the river on Interstate 80, to Chicago Street and back again to Plainfield Road on the city's the west side, according to the indictment.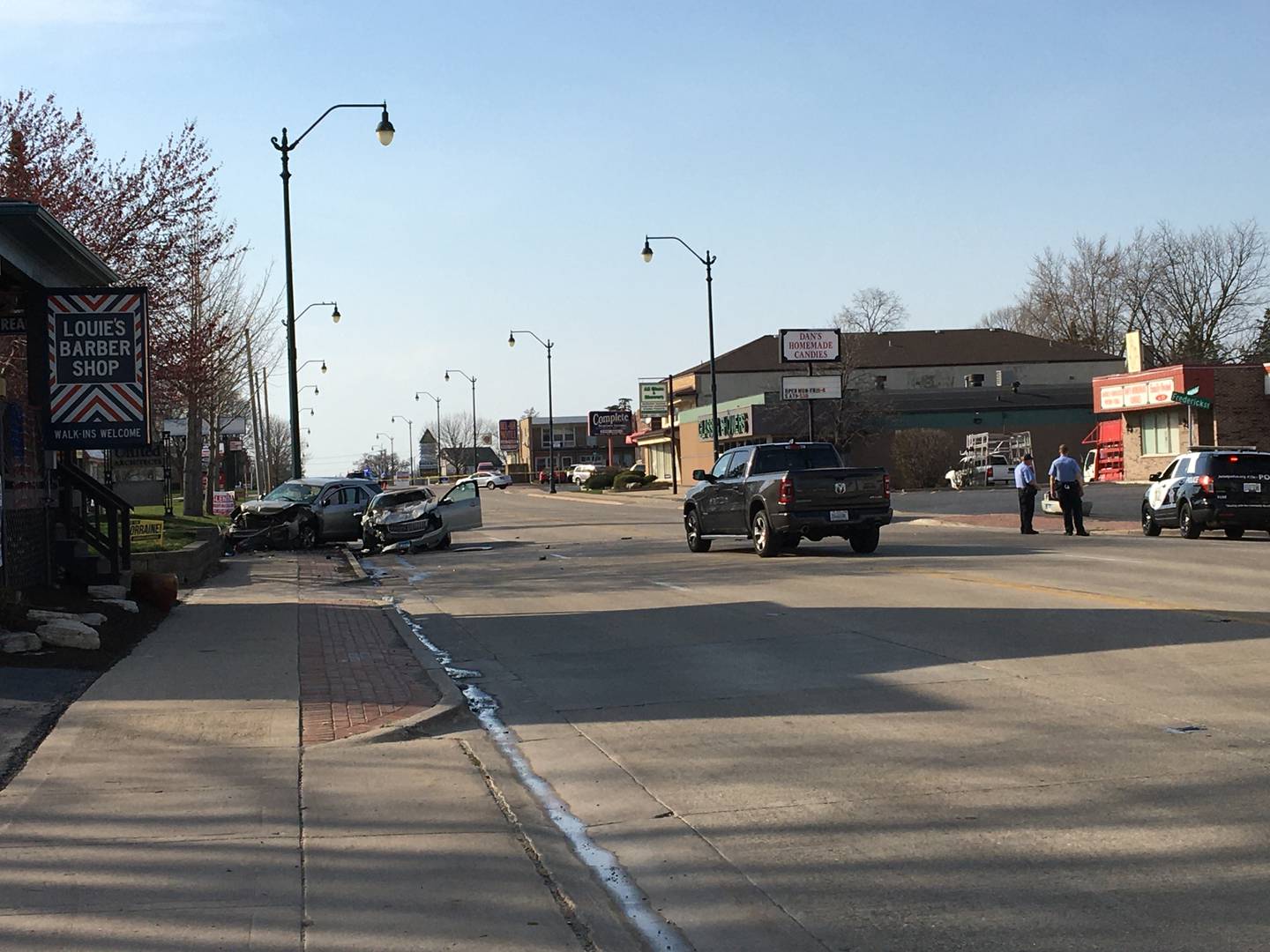 On Plainfield Road near Frederick Street, Kou-Kou, who was heading northwest, lost control of his car, entered the southeast lanes and crashed into an oncoming Chevy Equinox, police said.
Kou-Kou, a passenger riding in his car, the 40-year-old man driving the Equinox, and an adult passenger in that vehicle all were taken to AMITA Health St. Joseph Medical Center in Joliet, police said.
Two boys, ages 8 and 14, who were riding in the Equinox were transported to Silver Cross Hospital in New Lenox, police said.
Kou-Kou also was indicted Wednesday on a charge of aggravated reckless driving.
The injuries suffered by the occupants of the Equinox included broken clavicles, a perforated bowel, a broken hand, an abdominal hernia, blood loss, a broken foot and a concussion, according to the indictment filed against Kou-Kou.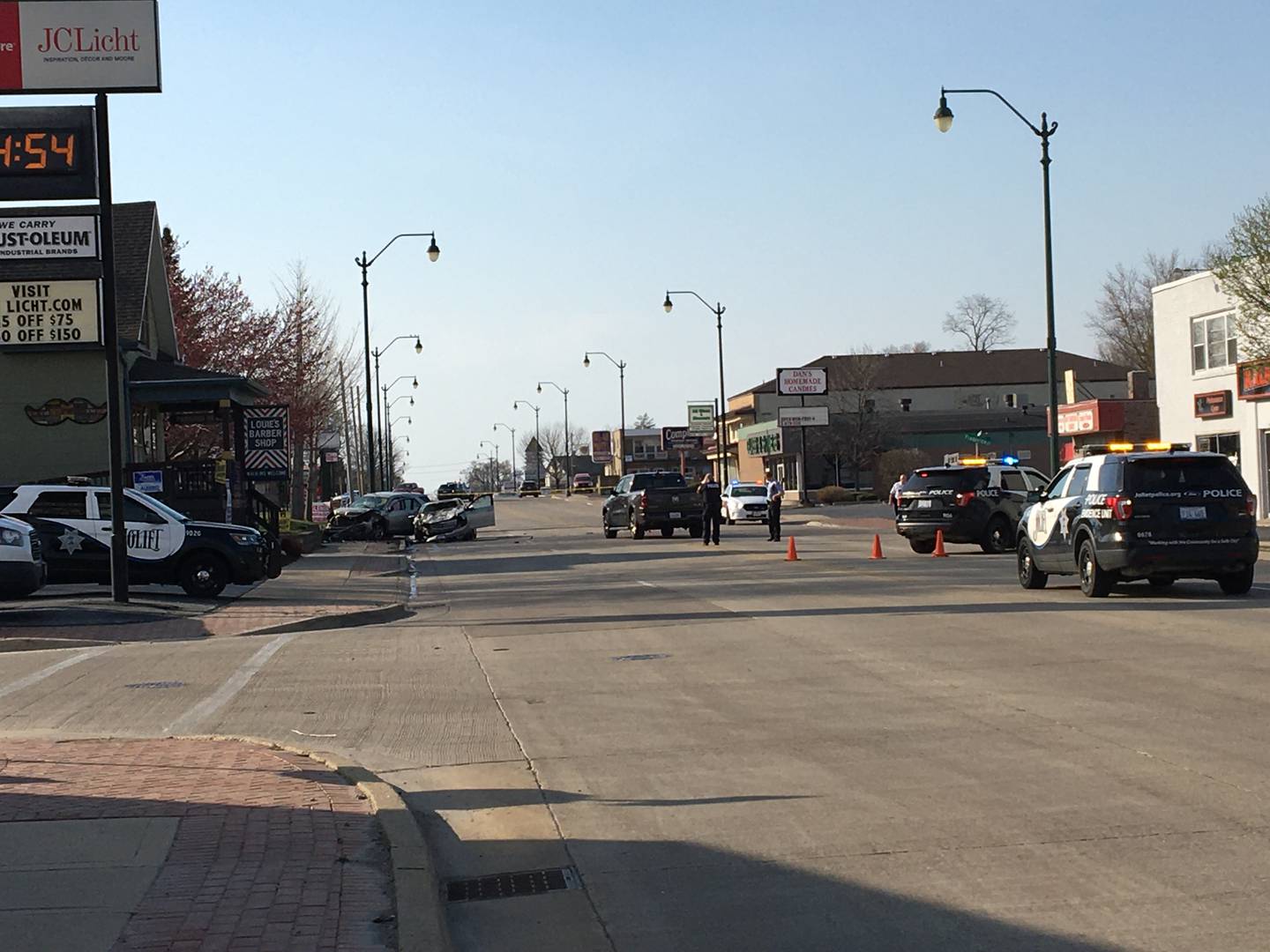 Carole Chaney, a spokeswoman for the Will County State's Attorney's office, said the Special Prosecution Unit of the State's Attorneys Appellate Prosecutors Office was handling Schwartz's case. Chad Hilligoss of the special prosecution unit failed to respond to messages seeking information on the case and why it took more than eight months to charge it.
Deputy Chief Dan Jungles of the sheriff's office said Schwartz is the subject of an internal affairs investigation.
"Since the sheriff's department learned of the pending criminal charges, he has been placed on administrative duty pending the outcome of that," Jungles said.
"We can't complete that internal investigation until we receive all the police reports from the Joliet Police Department, which was the agency that investigated that incident," he said.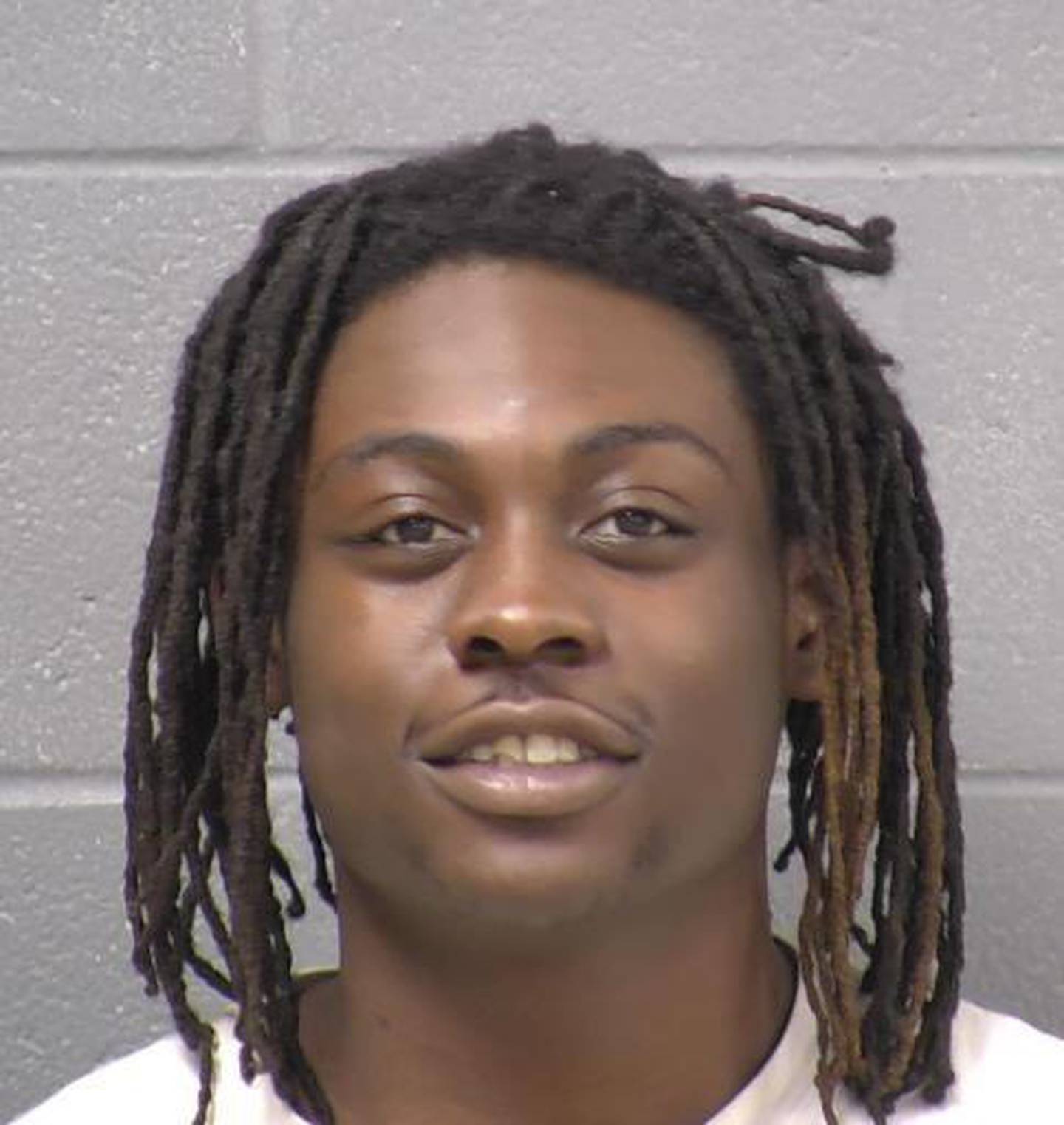 Kou-Kou was booked into the Will County jail Monday on unrelated traffic, battery and drug cases, records show, and remains in custody.