Six people were hospitalized after a crash on Plainfield Road in Joliet and two juvenile passengers in one vehicle suffered life-threatening injuries, police said.
About 3:30 p.m. Sunday, officers responded to the area of Plainfield Road (Route 30) and North Frederick Street for a report of a traffic crash with injuries, according to news release from Joliet police Sgt. Dwayne English.
A preliminary investigation of the crash indicated that a sedan driven by a 20-year-old Plainfield man was traveling west on Route 30 and approaching North Frederick Street, English said.
The driver then lost control, entered the eastbound lanes of Route 30 and struck an SUV that was in the eastbound lane of Route 30, English said. The driver of the SUV is a 40-year-old New Lenox man, he said.
Six people were taken to area hospitals, he said.
The driver and passenger of the sedan, as well as the driver and passenger of the SUV, were taken to AMITA Health Saint Joseph Medical Center in Joliet, English said. They had injuries that were not life-threatening.
Two male passengers of the SUV, ages 8 and 14, were taken to Silver Cross Hospital in New Lenox, with life-threatening injuries, English said.
"This crash remains under investigation by the Joliet Police Department Traffic Unit," he said.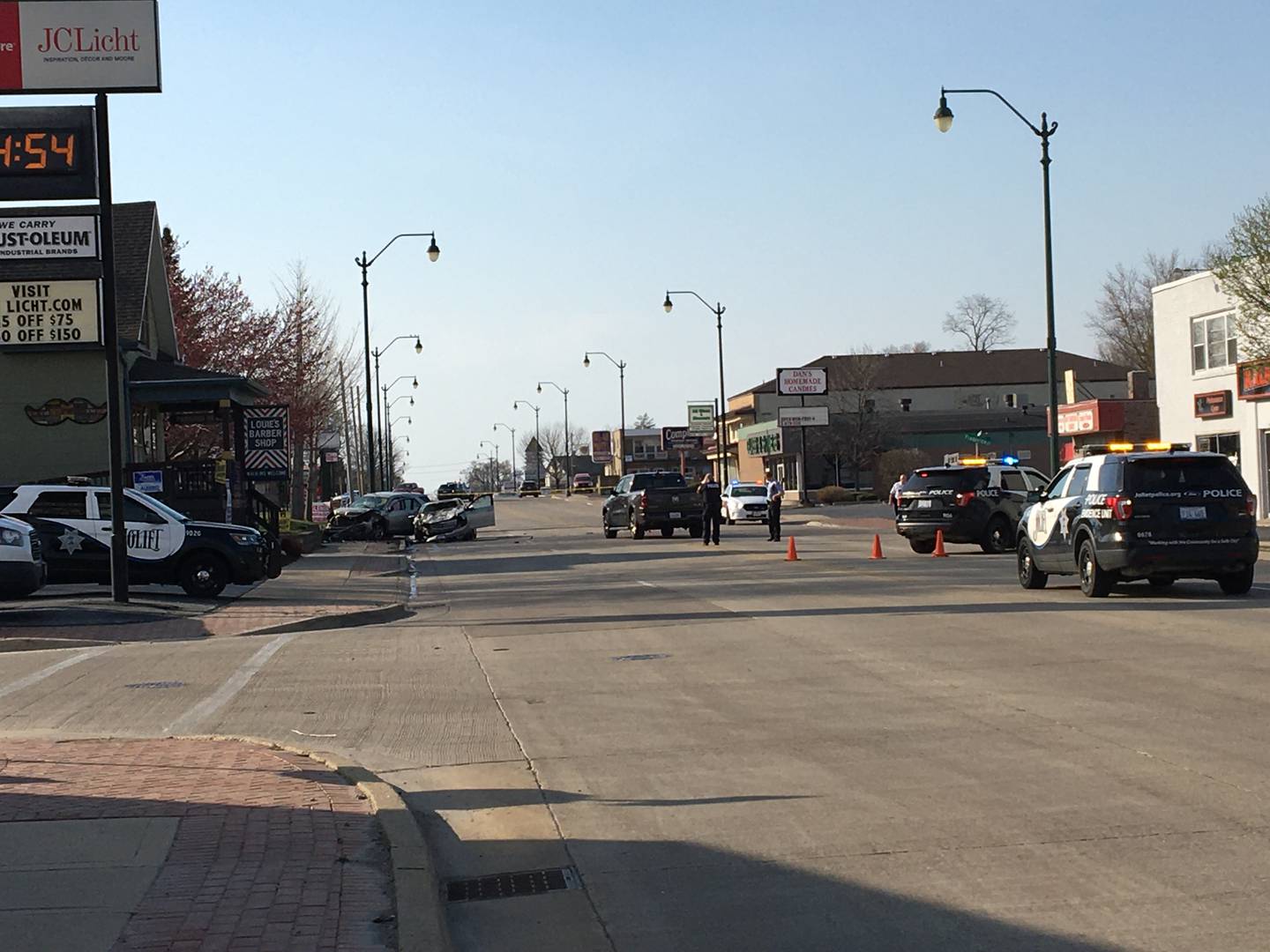 When the Joliet Fire Department responded to the scene of a crash, the engine compartment of one of the vehicles was on fire and all occupants from both vehicles were out of their vehicles, according to Joliet Fire Chief Greg Blaskey said.
Blaskey said four of the occupants from the crash suffered significant injuries.
Two heavily damaged vehicles could be seen near Louie's Barber Shop on Plainfield Road.
Plainfield Road was closed between Dawes and Schriber avenues for the crash investigation, Joliet police said.