"Star Wars" Day returns to downtown Saturday in Joliet, and anyone who goes will want to be sure to visit more spots than the Joliet Public Library for the event.
The library last year gained more help in staging the event that draws thousands of people.
The downtown library branch at 150 N. Ottawa St. remains the center of attention for "Star Wars" Day.
There is no admission charge for the event, which offers five hours of activities inspired by continued interest in the "Star Wars" movies.
Activities starts at 11 a.m. with a parade of "Star Wars" cosplayers from the Will County Office Building at 302 N. Chicago Street down Chicago Street to the library. Activities continue until 4 p.m.
Cosplayers will pose for photos on the library lawn at 11:30 a.m. after the parade. Authors and artists will be on the first floor of the library, which has gone through an interior remodeling since the last Star Wars Day.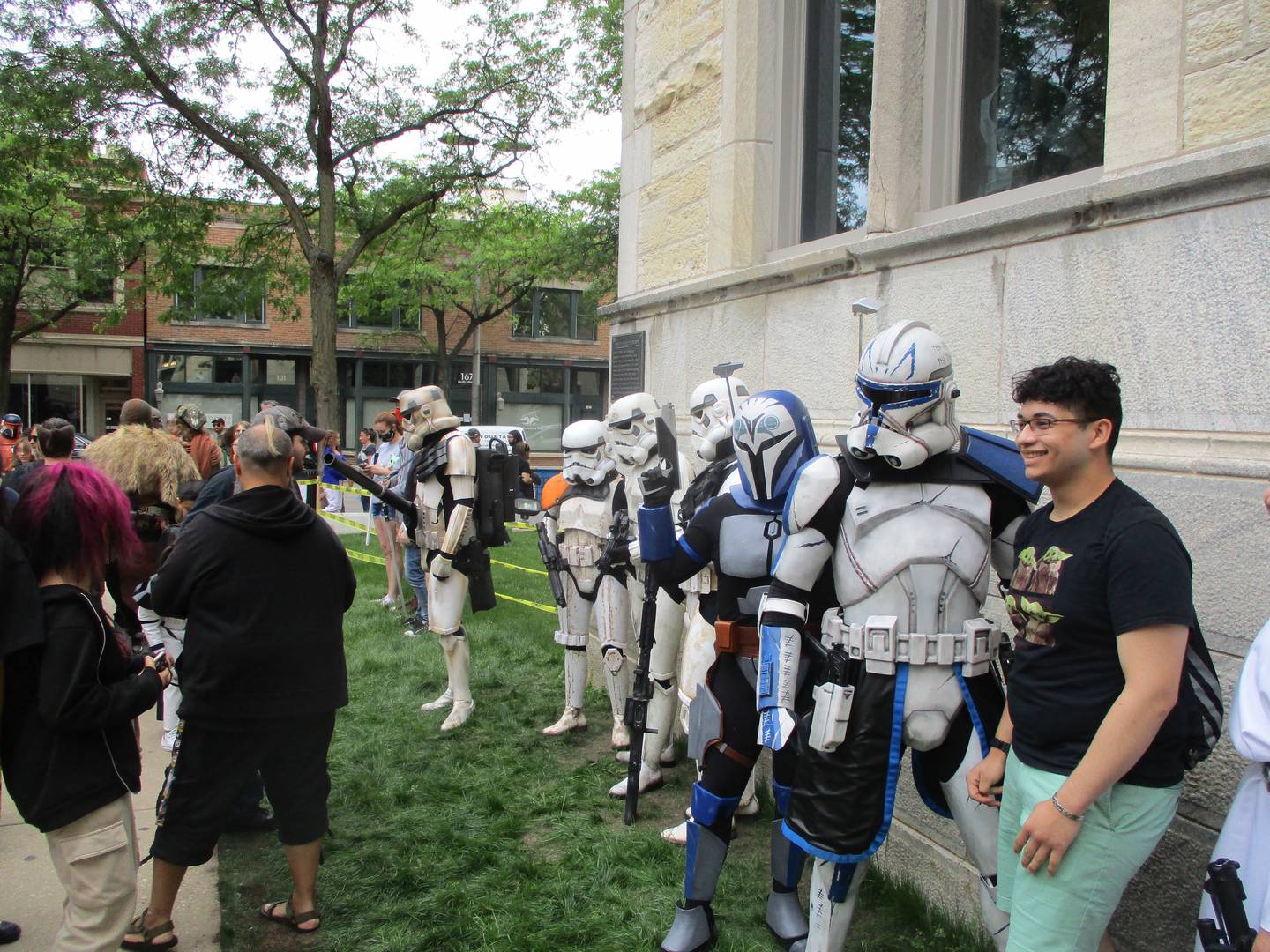 Outside the library, a DJ will play music. Chicago Street will be blocked off for "Star Wars"-themed kids games. Food vendors will be on Clinton Street.
Vendors of "Star Wars" merchandise will be in the Renaissance Center at 214 N. Ottawa St. Vendors were at the Renaissance Center last year as well but had been on Clinton Street in previous years.
The Joliet Area Historical Museum at 204 N. Ottawa St. will have "Star Wars" costume building displays as well as a Mr. Freeze cryogenics demonstration.
Also at the museum will be David West Reynolds, author of Star Wars reference books including "The Archaeology of Star Wars." Reynolds is making his first appearance at the Joliet event.
For information about "Star Wars" Day, visit the Joliet Public Library website at jolietlibrary.org.