Three Will County Board members came to last week's kegger in support of saving the old courthouse, a sign to preservationists that their cause could be gaining momentum.
Ultimately, the County Board will decide whether the courthouse in downtown Joliet is preserved or demolished, and votes so far have been overwhelmingly headed toward demolition.
But the appearance of a few County Board members was encouraging for organizers of the event dubbed the "World's Ugliest Courthouse Kegger," where people gathered and shared their thoughts on why such a building should be kept.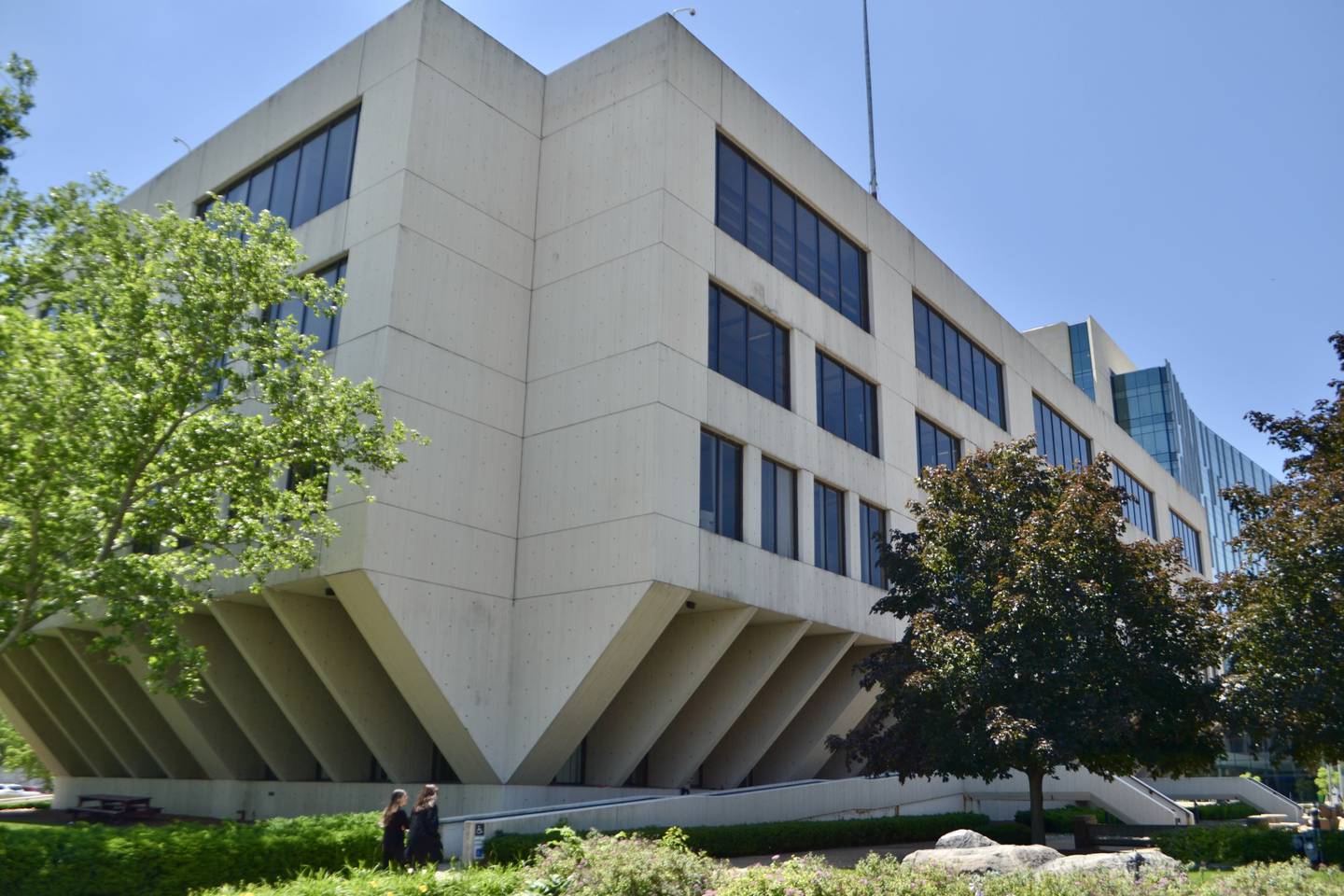 "I always thought it was a cool building – something you would stare at in awe just because it's this monster building you see when you drive over the bridge as a kid," Bob Diedrich of Joliet said.
The homegrown example of the architectural school of Brutalism in vogue when the old courthouse was built in 1969 may be viewed as awesome or ugly depending on the eye of the beholder.
"Do I think it's ugly? A little bit," County Board member Janet Diaz, D-Joliet, said. "It looks like it's upside down, to be honest."
Still, Diaz, whose County Board district includes the downtown courthouse, thinks it's worth keeping and said some constituents commenting on the matter think the building is preferable to tearing it down for a parking lot.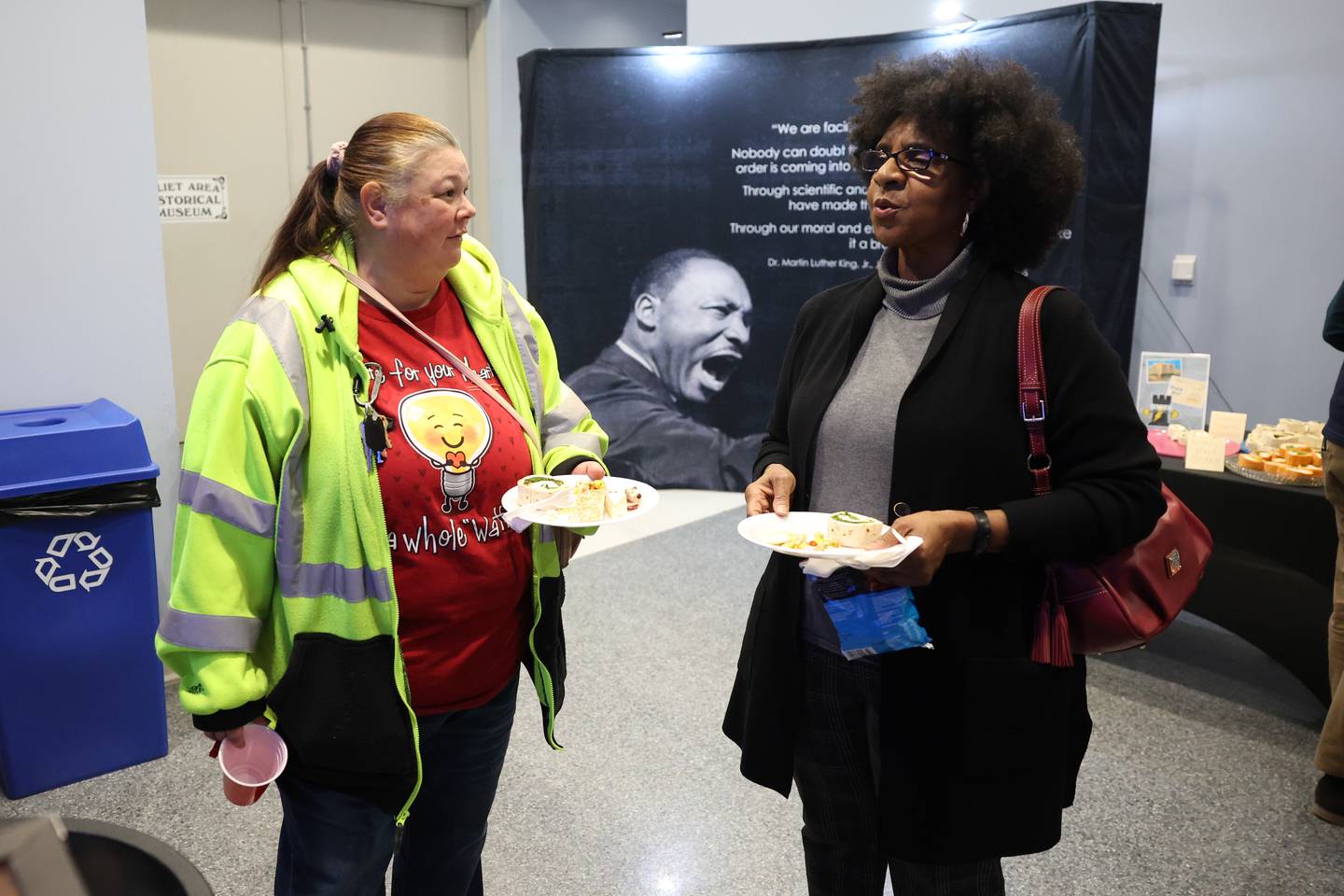 Diaz was joined by board members Sherry Williams, D-Crest Hill, and Jacqueline Traynere, D-Bolingbrook, at the kegger.
"I found I like Brutalism," said Williams, who did some reading on the subject and learned that one of her favorite building at her college campus was a sample of the same movement.
"I went to Illinois State University, and there there's Watterson Towers," she said. "It's 28 stories of concrete."
More than 25 people attended the kegger Thursday night at the Joliet Area Historical Museum, not enough to suggest a groundswell. But the presence of three County Board members was encouraging, said Hudson Hollister, co-chairman of the Courthouse Preservation Partnership that organized the event.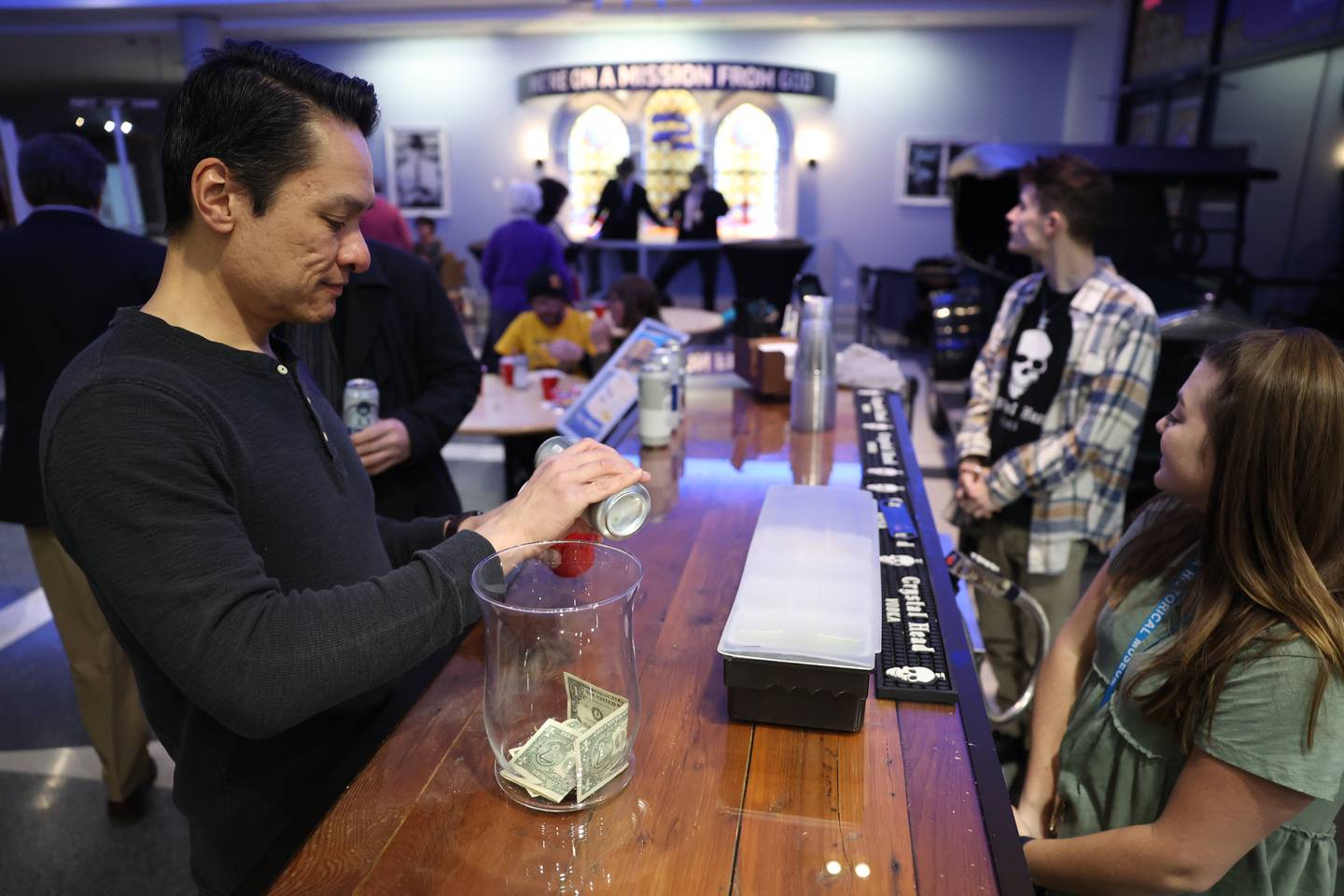 "I'm just happy they're here," Hollister said. "I think it shows our support is growing."
Hollister said others at the kegger included County Treasurer Tim Brophy, Joliet City Council member Terry Morris, and Cesar Cardenas, a candidate for Joliet City Council.
Most of the people at the event did not view the courthouse as ugly.
"I think it's unique," said Kris Lundgren of Tinley Park, a former teacher at Joliet Central High School. "When you have something unique like that, you can't just get rid of it."
Mary Lynn Maloney lived in a half-dozen cities around the U.S. before returning to Joliet and said she's never seen a building quite like the old Will County Courthouse.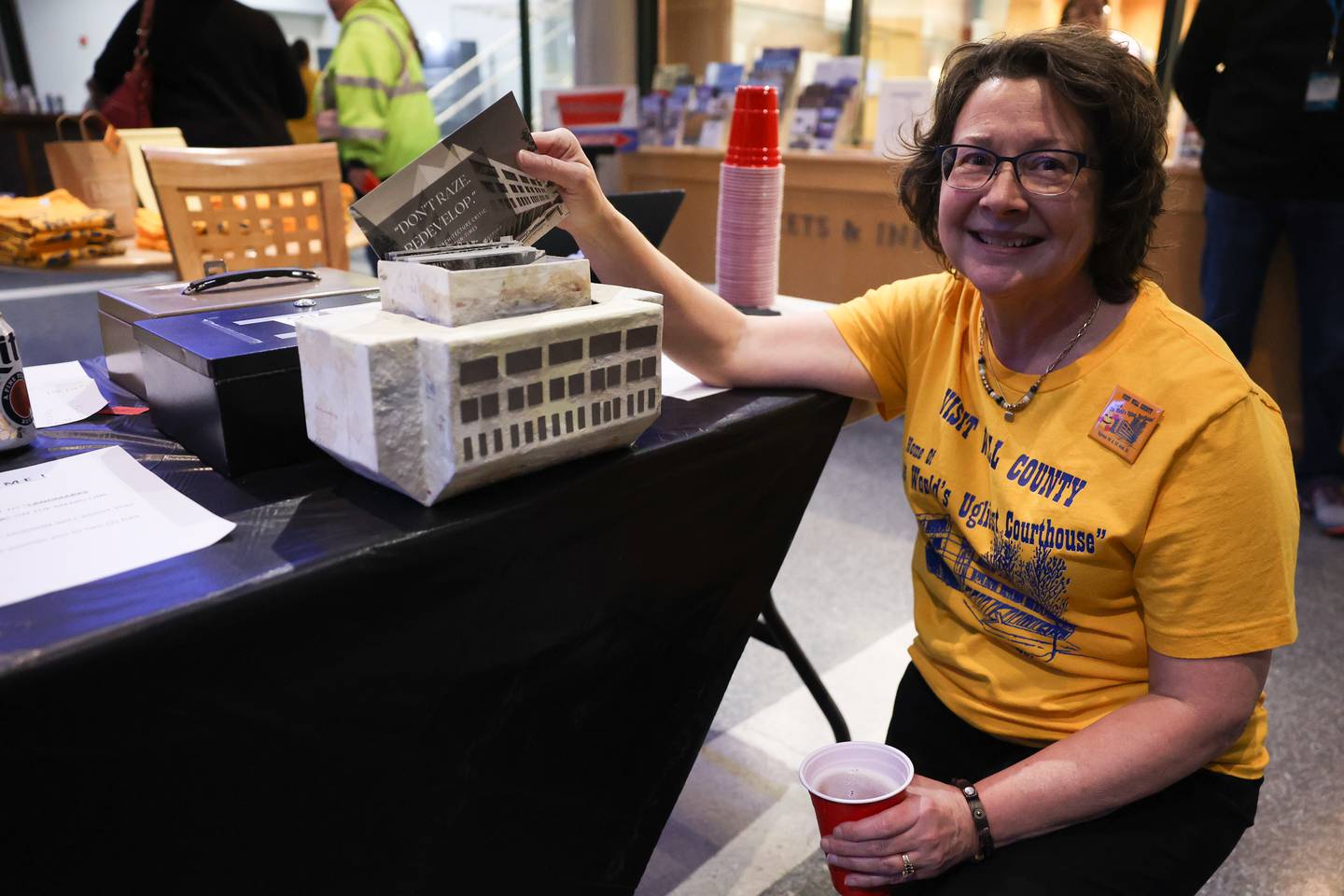 "In Dallas-Fort Worth [Texas], there are buildings that have kind of that Brutalist feeling," Maloney said. "But I think this building [the old Will County Courthouse] is beautiful and interesting. And, I especially like the cantilever sides that soar into space."
University of St. Francis history professor David Veenstra said the courthouse building reflects "a very distinct moment in history." He compared it to the University of Illinois Chicago campus built in the same era.
"It's gone from people saying it's an eyesore to being a gorgeous and interesting campus," Veenstra said.
Nick Macris, the other co-chairman for Courthouse Preservation Partnership, said he doesn't really like the term "world's ugliest courthouse," but using it has grabbed some attention from Chicago media that preservations consider good for the cause.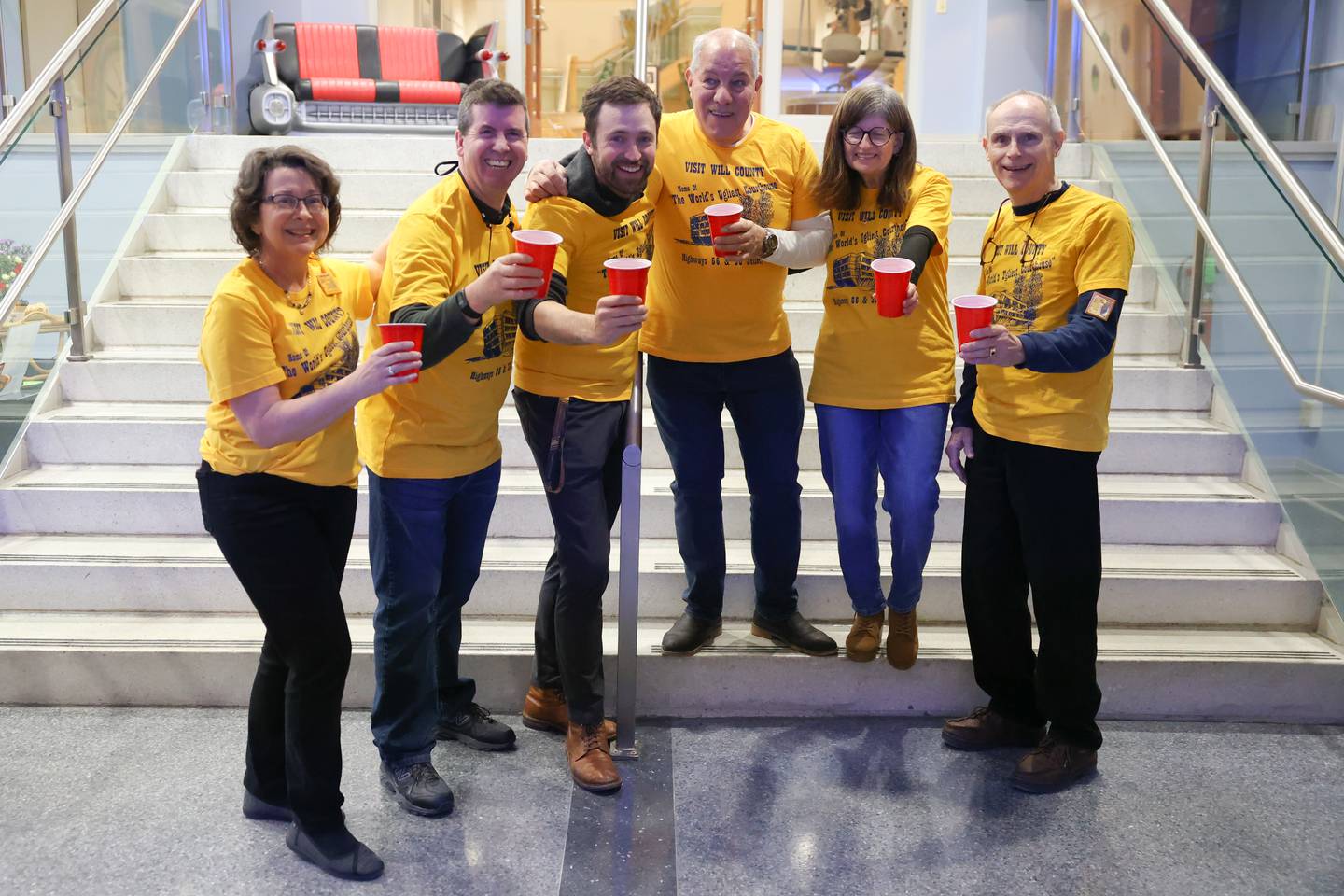 "The world's ugliest courthouse captured the imagination," Macris said, as he showed photos he took at the Hotel Indy, an Indianapolis hotel created from a Brutalist building put to new use.
He believes the courthouse has the same potential.
"That's all we're asking – for the County Board to look at the potential that the place has," Macris said.
Proceeds from the kegger will be used for a Feb. 24 presentation to the Illinois Historic Sites Advisory Council as preservationists seek a recommendation to place the courthouse on the National Register of Historic Places.