Preservationists have stepped up a campaign to save the old Will County Courthouse as the county board moves closer to a demolition that could take place this year.
Landmarks Illinois, which has put the building on its list of endangered historic places and has invited proposals for new uses for the building, will hold what is called a "heart bomb" on Feb. 11 in Joliet for their cause.
The County Board, meanwhile, voted 21-1 on Thursday to hire an engineer to help write the bids that will be used to find a contractor to demolish the building.
Landmarks Illinois is making a plea to give preservation a chance.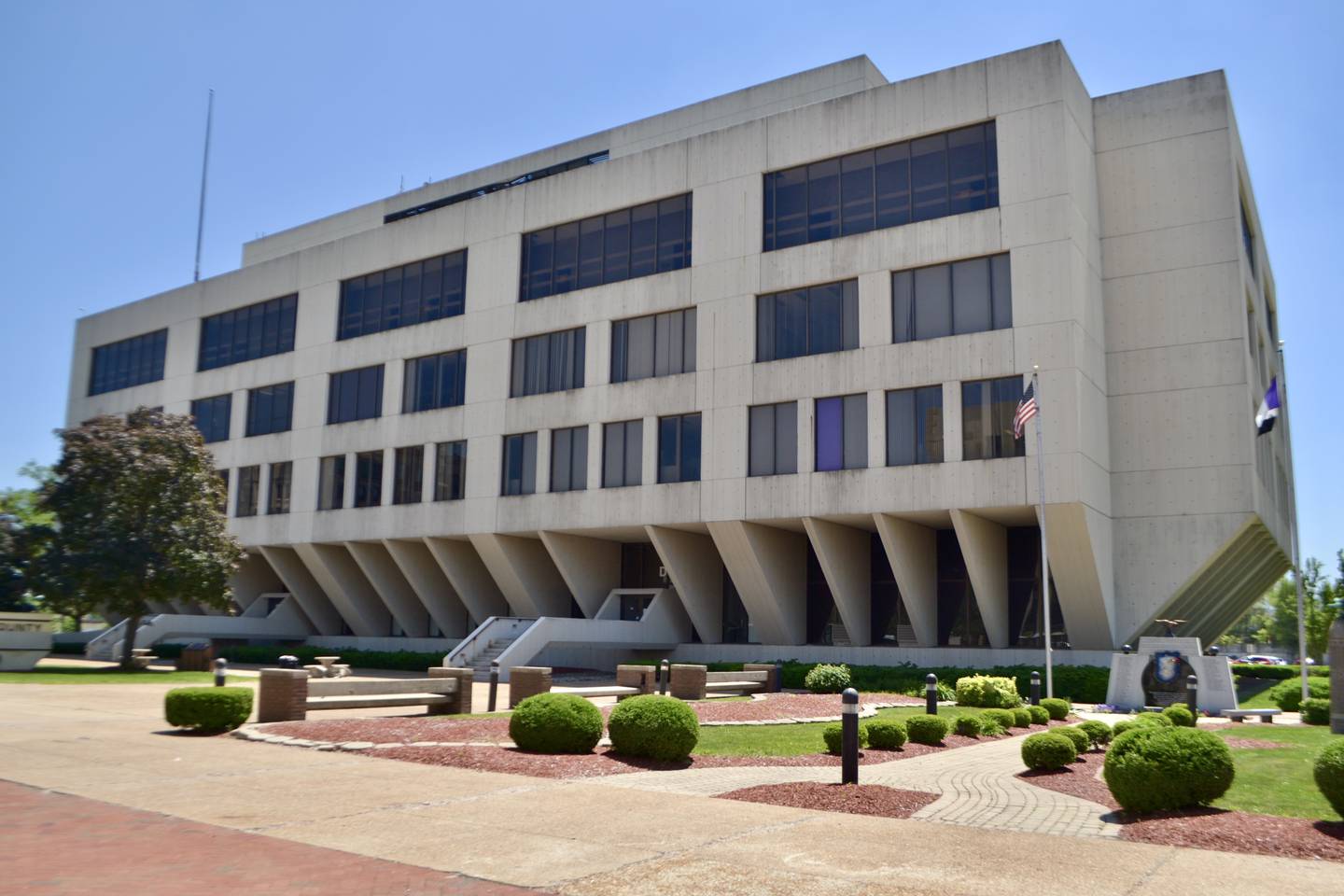 "The building matters for a variety of reasons to local advocates, and there is support for preserving the building," Adamoski said.
Built in 1969, the courthouse is viewed alternately by some as ugly and by others as an historic example of the Brutalism movement in architecture. Its thick concrete walls, narrow windows and fortress-like appearance reflects a time when government institutions, like they are today, were under attack in ways that at times erupted into violence in the streets.
"This is a philosophical question," Adamowski said. "Should we be tearing down historic resources without at least exploring the options?"
Two firms with experience in restoring historically significant buildings have responded to a Request for Expressions of Interest issued last week by Landmarks Illinois, Adamowski said. A local group already presented a proposal a year ago.
The push for preservation occurs at the same time that the county moves ahead with plans to demolish the building.
County court operations moved out of the building into the new courthouse on the other side of Ottawa Street in late 2020.
The county board vote last week was at least the fourth taken to move ahead with demolition, County Executive Jennifer Bertino-Tarrant said.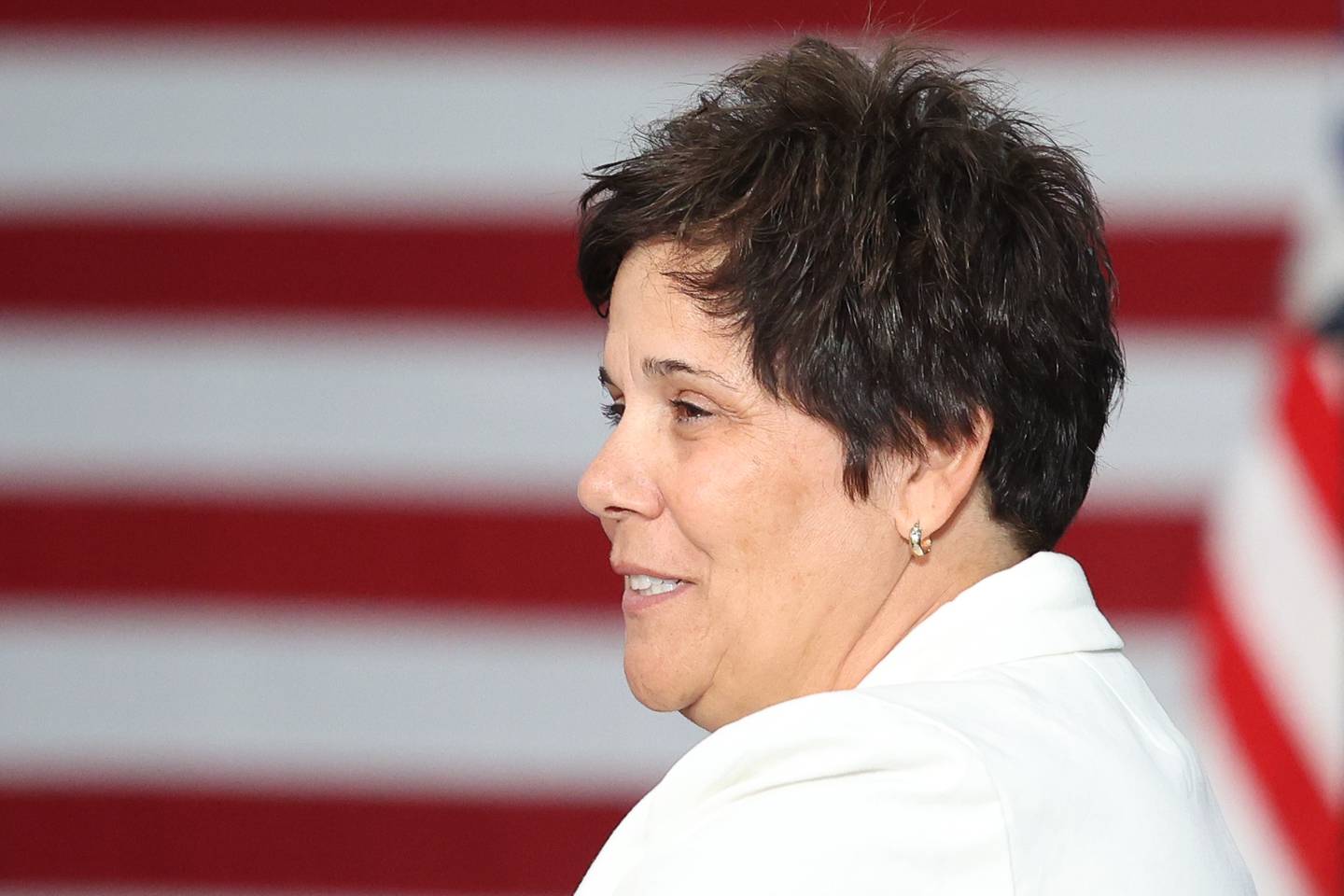 The board first voted in 2019 to demolish the building and has since approved the removal of asbestos, needed before demolition, and added $2.5 million into the 2023 budget to be used for demolition.
"The majority of the county board has made it clear that we would like to demolish the building and use the area for other purposes," Bertino-Tarrant said.
No specific new use for the land at Chicago and Jefferson streets has been proposed.
But Bertino-Tarrant said there has been discussion of building a complex that would put the disperse offices of county government into one building.
Preservationists will demonstrate resistance to that plan with the "heart bombing."
The event has been organized by Skyline Council, a young professionals committee of Landmarks Illinois, and the Courthouse Preservation Partnership, a local group that already has submitted a redevelopment plan for the courthouse to the county.
"The event, which showers a historic building with public displays of affection, will bring attention to the architecturally significant courthouse currently threatened with demolition," states a news release from Landmarks Illinois.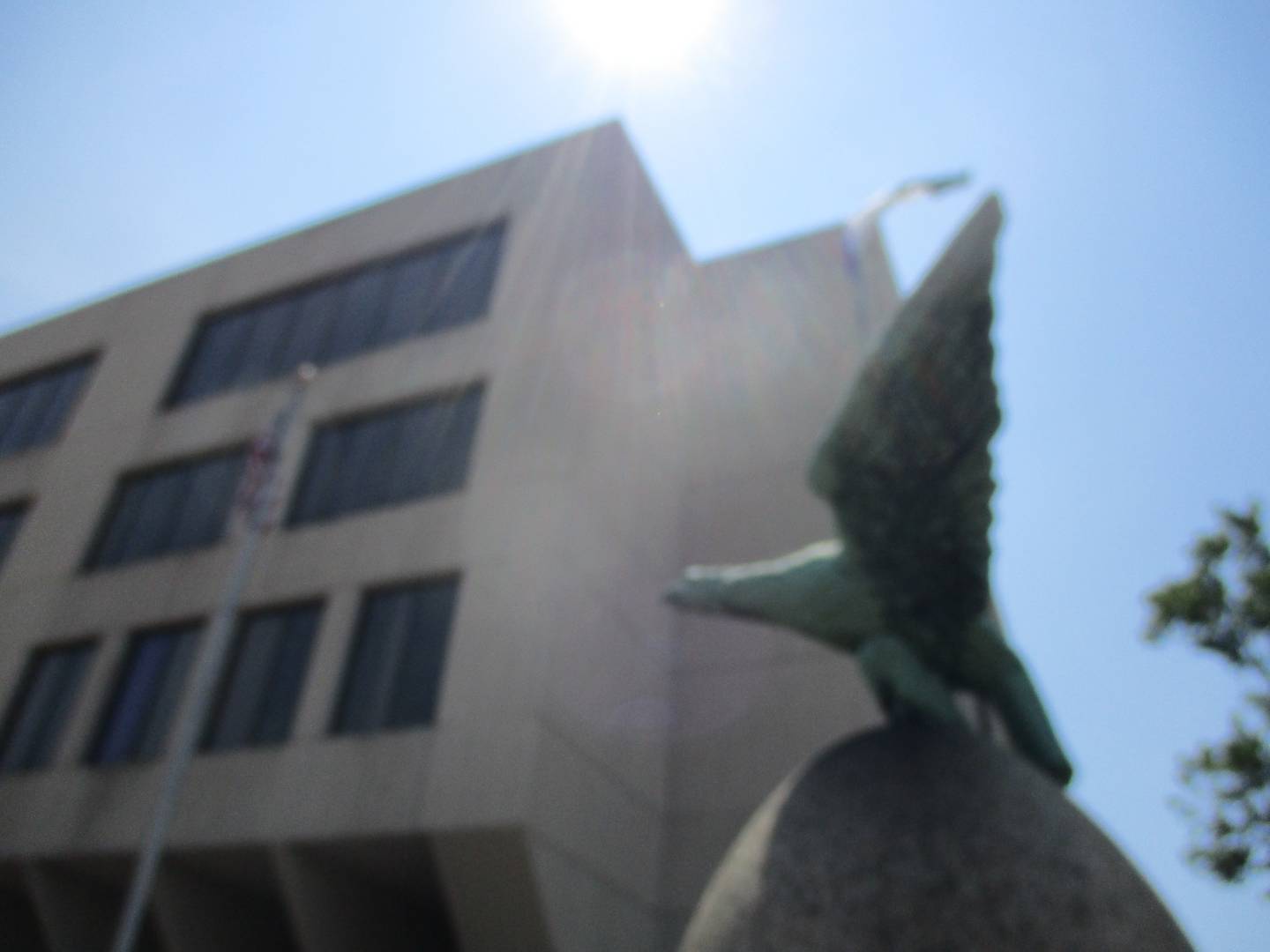 The event begins at 10 a.m. on Feb. 11, at MyGrain Brewing Company, located in the nearby Union Station at 50 E. Jefferson St.
Attendees are encouraged to bring art supplies or pre-made artwork that will be taken to the old courthouse at noon for display and group photos.
"We urge everyone who does not want to see their unique community landmark torn down to join us for this event to show Will County officials how much the public cherishes this irreplaceable building," Alyssa Frystak, Skyline Council chair, said in a news release announcing the heart bombing.
Heart bombing had been used by preservationists since it was started in 2012 in Buffalo, New York, according to the release. It has been used at Altgeld Gardens in Chicago and the Henry Clarke Mansion in Evanston.