A man has been charged with intimidating an investigator for the Illinois Department of Children and Family Services who works at the agency's Joliet office that was reportedly struck by gunfire earlier this year.
Rickey Evans, 32, of Crest Hill, was not directly charged with firing a gun on May 21 at the DCFS office, 1619 W. Jefferson St., Joliet.
Evans is charged with intimidation, aggravated unlawful use of a weapon and criminal damage to property.
Those charges were filed in a criminal complaint that accused him of shooting the office after telling an investigator who removed his daughter from his care "that she has to leave that building sooner or later."
Evans was also accused in the complaint of damaging the windows and glass doors of the property but it did not state how he did so. The cost of damage was between $500 and $10,000.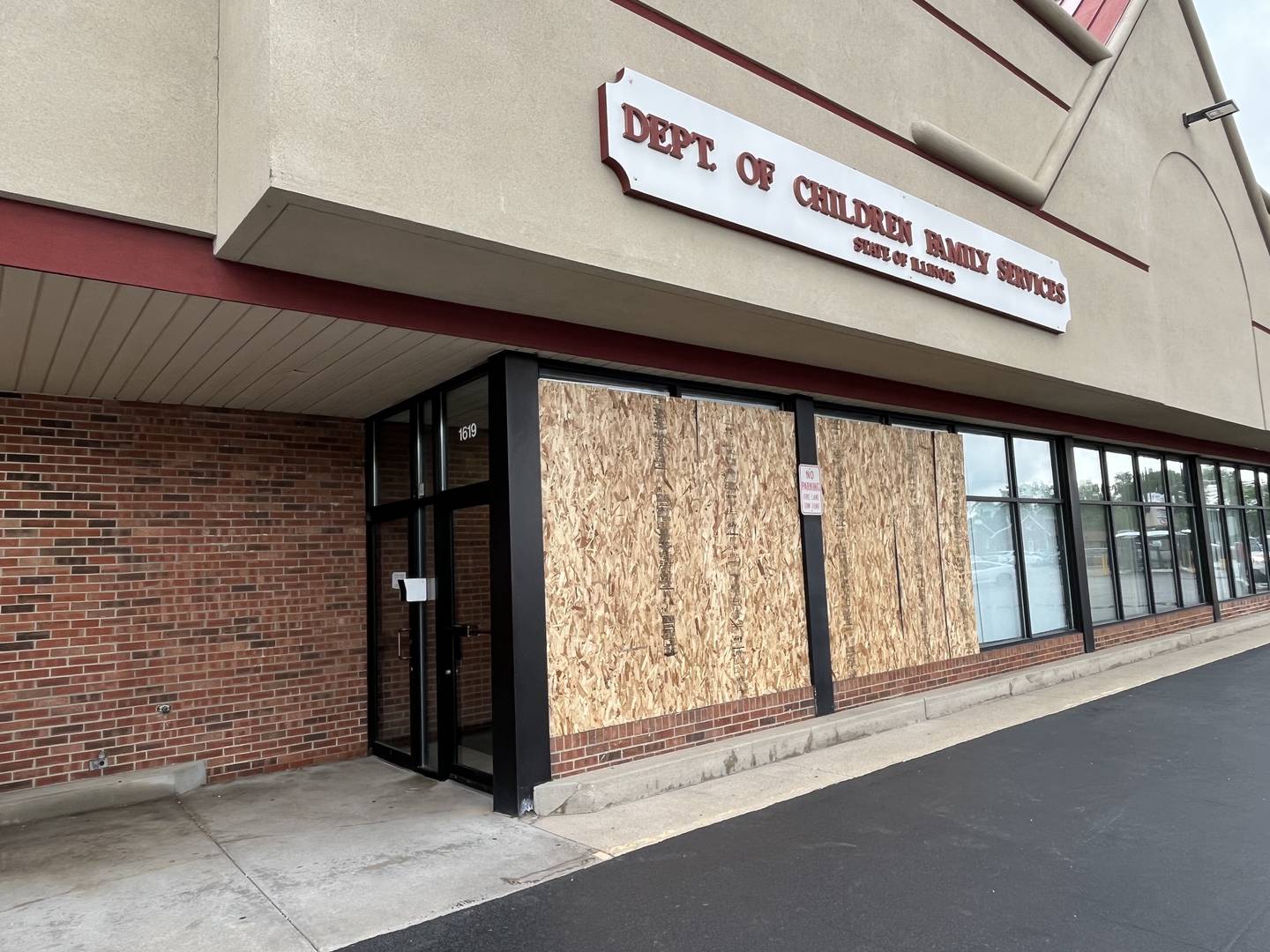 The investigator had petitioned a protective order against Evans on May 23 that said she removed Evans' daughter from his care.
The investigator's petition said that on May 20, Evans "made a comment to me stating, 'You have to leave out of here sooner or late.'"
The woman said Evans is aware of her office, her vehicle and she fears he can find her address. Her petition also said she received a report that the DCFS office had been shot and Evans is a suspect in the shooting.
Evans' Nissan Altima was seized by officers investigating the shooting.
Prosecutors said in a forfeiture complaint for the vehicle that officers found two spent shell casings in Nissan Altima that were possibly linked to the shooting, as well as DCFS paperwork belonging to Evans.
Evans has been in the Will County jail since July 16 following his arrest on a charge of disorderly conduct after he was accused of making a vague threat aimed at the Will County Courthouse.
Evans allegedly called 911 on July 15 and said everyone needed to be outside the Will County Courthouse, according to Will County Sheriff's Office spokeswoman Kathy Hoffmeyer.
When Evans was asked why people needed to be outside the court, he said, "Y'all see," Hoffmeyer said.