After three months, Will County State's Attorney James Glasgow has escalated his attempts to remove a Joliet Township trustee from office because of his past felony record.
Since at least early December, Karl Ferrell has refused to step down as trustee and Glasgow's office has done little more than insist on his resignation.
The latter changed about 2:30 p.m. Wednesday, when Glasgow's prosecutors filed what's known as a quo warranto complaint to remove Ferrell from office.
The complaint contends Ferrell is ineligible for elected office under both the Illinois Township Code and Illinois Election Code because of his past drug and weapon possession convictions.
Glasgow's office had given Ferrell until Tuesday to resign from the township.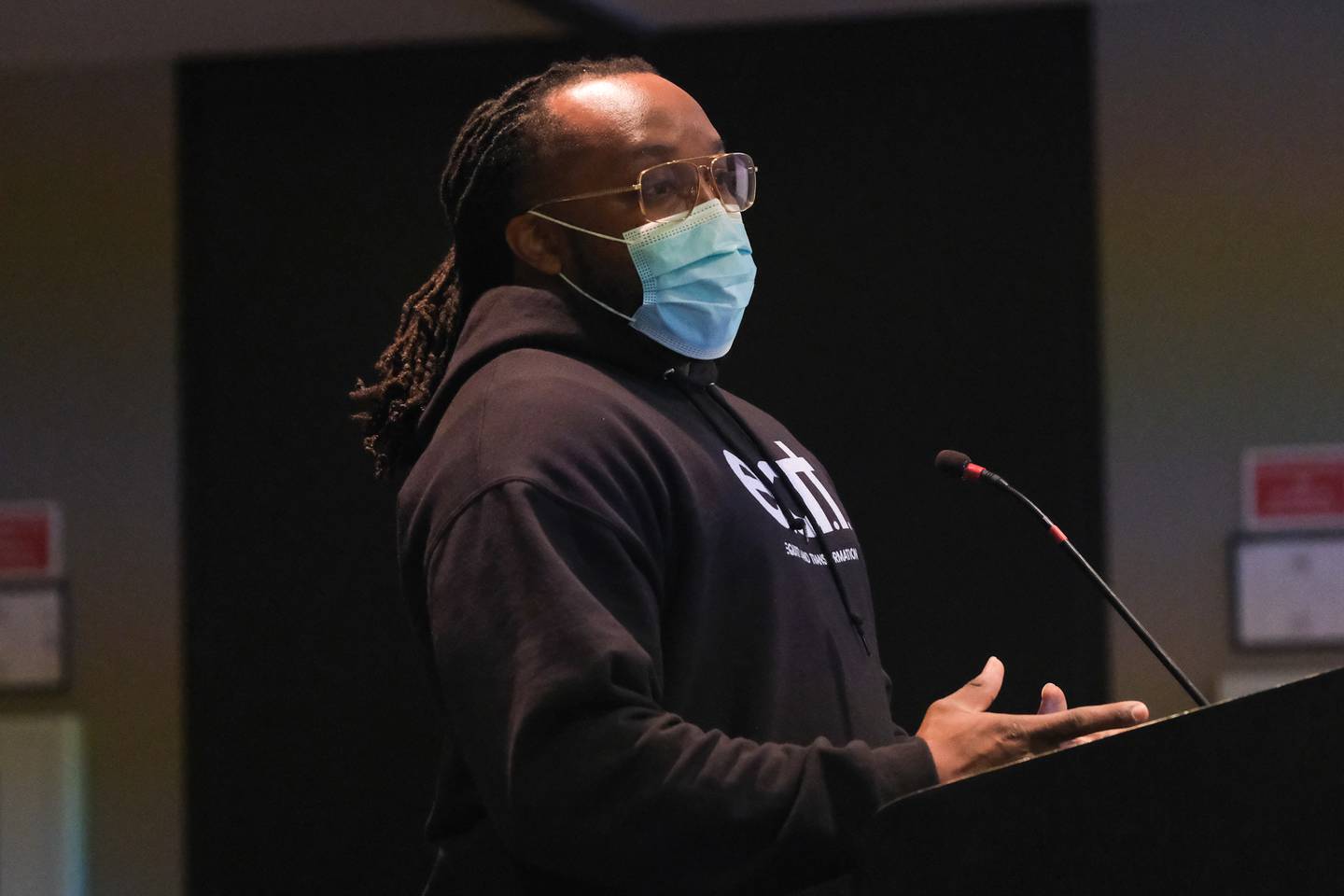 The quo warranto complaint asks a judge to declare Ferrell ineligible to hold a seat on the Joliet Township board because of his criminal convictions.
The complaint also asks a judge to order Ferrell to reimburse Glasgow's office for the cost of having to prosecute the matter in court.
Ferrell has no intention of resigning, according to attorney John Partelow, who said he plans to represent him in court. Partelow said Ferrell has a legal right to serve as trustee.
Under the Illinois Township Code, Ferrell is ineligible for office but Partelow said he doesn't think the statute is definitive.
In a Feb. 25 letter to Ferrell, Will County Assistant State's Attorney Scott Pyles said his office has attempted to resolve the issue of Ferrell's ineligibility for office "without resorting to filing a judicial action" but for two and a half months the matter "remains unresolved."
"The voters in Joliet Township must have their interests represented and their voices heard through their elected representatives," Pyles said. "As you are not legally eligible to hold the position of Joliet Township trustee, the citizens of Joliet Township are being denied this fundamental right."
Ferrell contends Glasgow's office brought up the issue of his ineligibility for office as retaliation against him because of his past protests regarding the Eric Lurry case, his protest pushing for hate crime charges against Cord Krol and his other activism.
Glasgow's spokeswoman, Carole Cheney, said the state's attorney's office notified the township of Ferrell's ineligibility for office "based on the law, not any of the claimed reasons given by Mr. Ferrell."
"Because Mr. Ferrell is ineligible to hold township office, his votes are void. This can cause the township irreparable harm and it was incumbent upon this office to notify the township of the issue," Cheney said.