A Joliet Township trustee who received 3,222 votes in the April election is ineligible to hold that office because of his past felony record, according to Will County State's Attorney's James Glasgow's office.
Glasgow's spokeswoman Carole Cheney said the felony record of Karl Ferrell, 41, came to the attention of their office and they determined that he is ineligible to be a trustee because of his criminal record.
In 2010, Ferrell pleaded guilty to unlawful drug possession and weapon charges in Will County, court records show. He also pleaded guilty to a drug possession charge in 1998 in Will County, as well as two other drug charges in Cook County in 2005 and 2000, records show.
Cheney cited a provision of the Illinois Township Code, which states, "A person is not eligible to hold any office if that person, at the time required for taking the oath of office, has been convicted in any court located in the United States of any infamous crime, bribery, perjury, or other felony."
Matt Dietrich, spokesman for the Illinois State Board of Elections, also said people with felony convictions can't hold township offices.
Ferrell contends Glasgow's office is bringing up the issue of his eligibility for office as retaliation against him because of his past protests regarding the Eric Lurry case, his protest pushing for hate crime charges against Cord Krol, 53, and his other activism.
"This didn't come up until I've done protests. It seems like they're trying to silence the voice of the people," Ferrell said.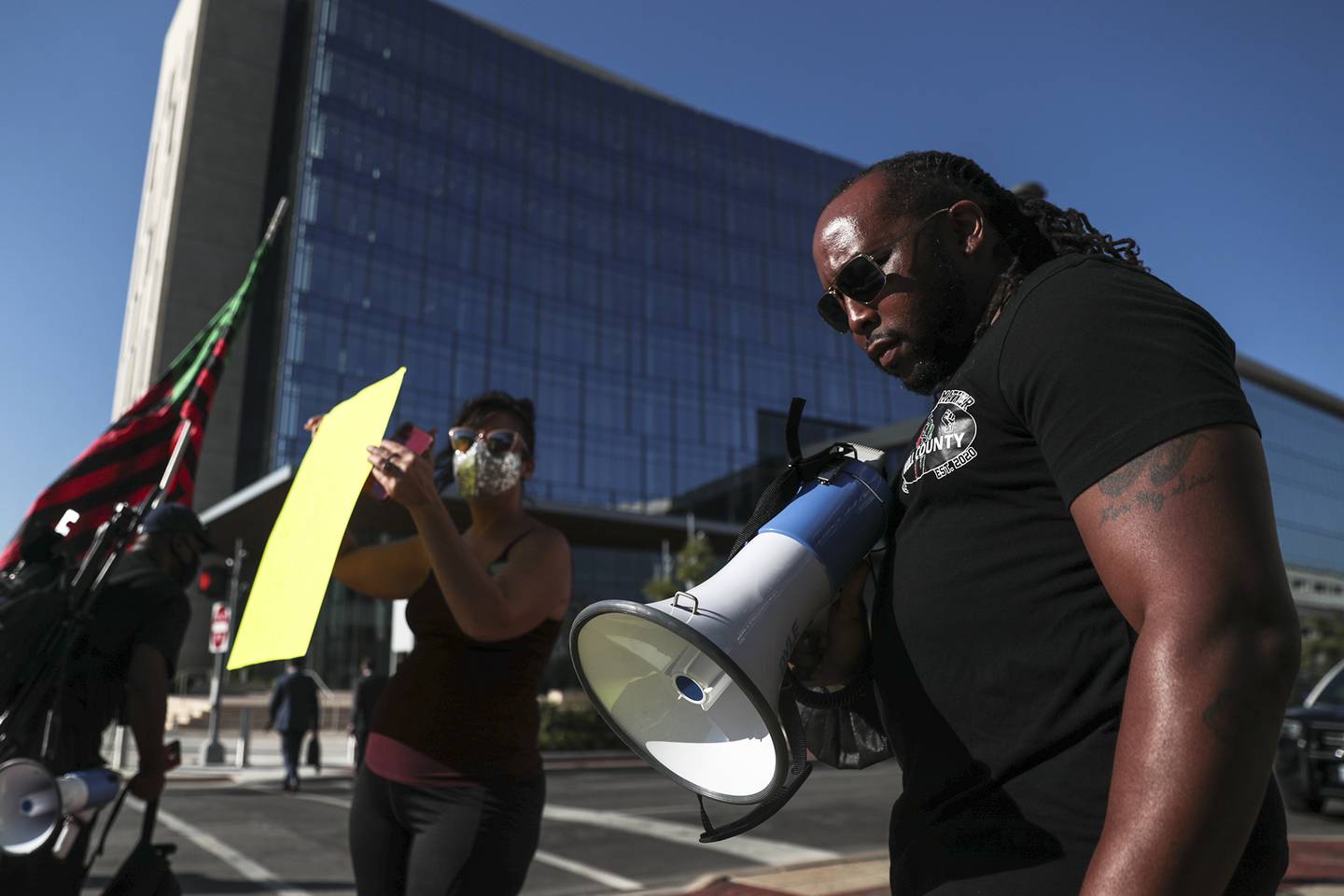 Ferrell also questioned why Glasgow's office raised the issue recently and not when his name was on the ballot for trustee 13 months ago.
"How casually convenient it is for this to happen right now," Ferrell said.
Cheney said prosecutors first learned of Ferrell's record when his name came up after Glasgow agreed to meet with him Nov. 16. She said one of their investigators recalled Ferrell had a criminal history and a background check followed.
Cheney said an attorney with Glasgow's civil division notified a Joliet Township attorney on Dec. 7 of the issue, as is custom with election irregularities. She said Ferrell's ineligibility to hold office can cause the township irreparable harm and it was incumbent on them to notify the township of the issue.
"The notification was based on the law, not any of the claimed reasons given by Mr. Ferrell," Cheney said.
Cheney said Ferrell's actions on the township board are null and void. She said their office wanted to notify the township through their attorney that this is "a matter of deep concern to the township."
Township attorney Bryan Wellner declined to comment. Township Supervisor Angel Contreras did not respond to calls.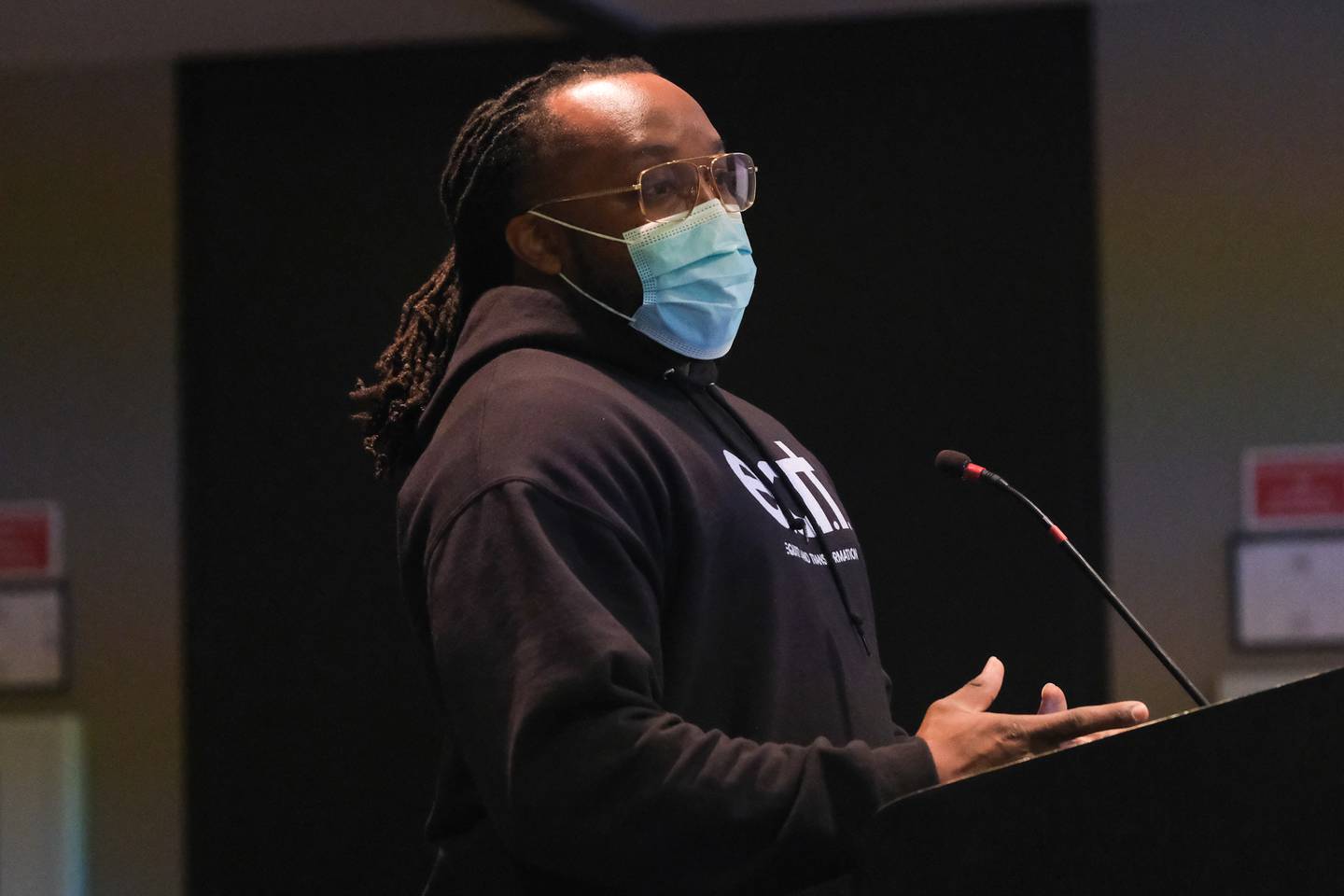 Ferrell said he had no plans to resign as a township trustee.
"I paid my debt to society," he said of his past convictions.
In September, Ferrell and several other activists gathered outside Glasgow's office in downtown Joliet to demand another investigation into the death of Lurry and for charges against the officers who are being sued by Lurry's widow, Nicole Lurry.
The protesters also demanded another investigation into the 2020 altercation involving Joliet Mayor Bob O'Dekirk, Victor Williams and Jamal Smith.
Glasgow ultimately cleared the officers involved in Lurry's arrest of wrongdoing and he passed the O'Dekirk case off to special prosecutors, who chose not to file charges against him.
Ferrell said he took part in a campaign to contact Glasgow's office and push for hate crime charges against Krol, who was arrested by Bolingbrook police in connection with the battery of Black woman on Halloween.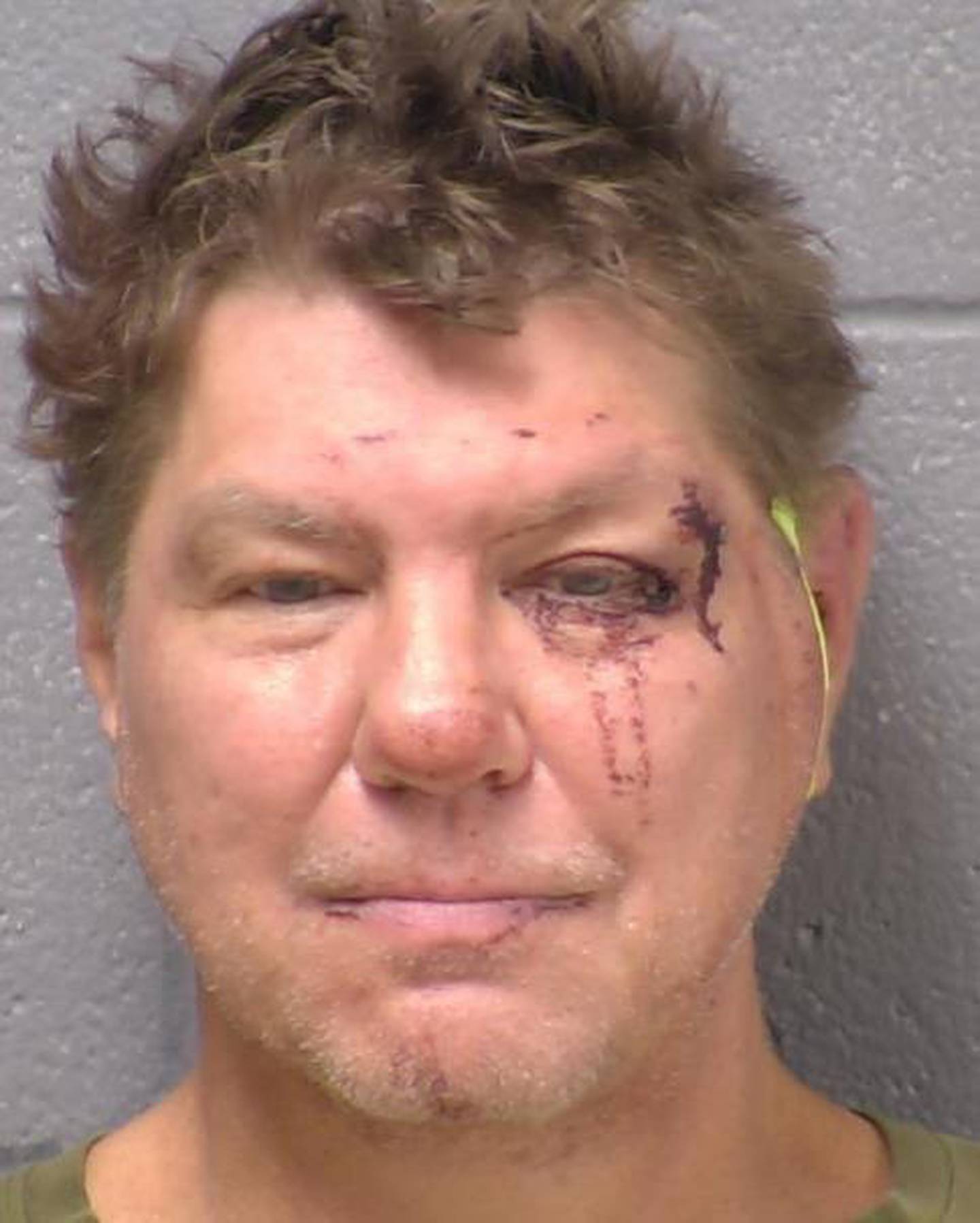 Ferrell said Bolingbrook police arrested Krol on a hate crime charge but that was not filed by the state's attorney's office.
"They didn't charge him with any hate crimes. So the question was why?" Ferrell said.
Cheney said Bolingbrook police did not arrest Krol on a hate crime charge, instead suggesting a possible future charge to review. She said appropriate charges were filed following their office's interview of witnesses, review of evidence and a grand jury process to obtain more evidence.
Krol was indicted Dec. 2 on charges of hate crime, aggravated battery and assault following his arrest on Halloween.
"Charges by this office are always based on the evidence, and are never influenced by 'pressure from community activist groups' or anyone else," Cheney said.