Although he is part of a newly formed metal band, Mason Parker, 18, of Shorewood spends one Sunday a month as part of a house band in Joliet for youth performers of all genres.
Parker, who also teaches guitar at Brandolino's Encore Music Center in Shorewood, said he became part of The 815 house band in October 2021, after hearing the nonprofit was looking for a guitarist.
The 815 currently presents free, themed concerts by youth performers at The Forge in Joliet. A 10th anniversary event will be held May 28. As a house guitarist, Parker said he's played it all, from country to pop to 80s music.
We thought The Forge allowing us to use their space was probably pretty slim. But they said, 'Yes,'" Minogue said. And we've been there."

—  Monica Minogue, Co-coordinator of The 815
"It's made me grow as a musician in general," Parker said.
Despite its name, families don't need to live in the 815 area code to participate, according to Monica Minogue of Lockport and co-coordinator of The 815.
"As long as they or their parents are willing to drive to Joliet, anyone ages 5 to 21 can participate, Minogue said.
The 815 Music started in 2013, as Kidz Jam, a monthly open mic experience for kids up to age 17. Kidz Jam was initially held at The Studio in Lockport and later at other venues, such as the former Tin Roof in Joliet, as the event outgrew the spaces, Monica Minogue of Lockport said.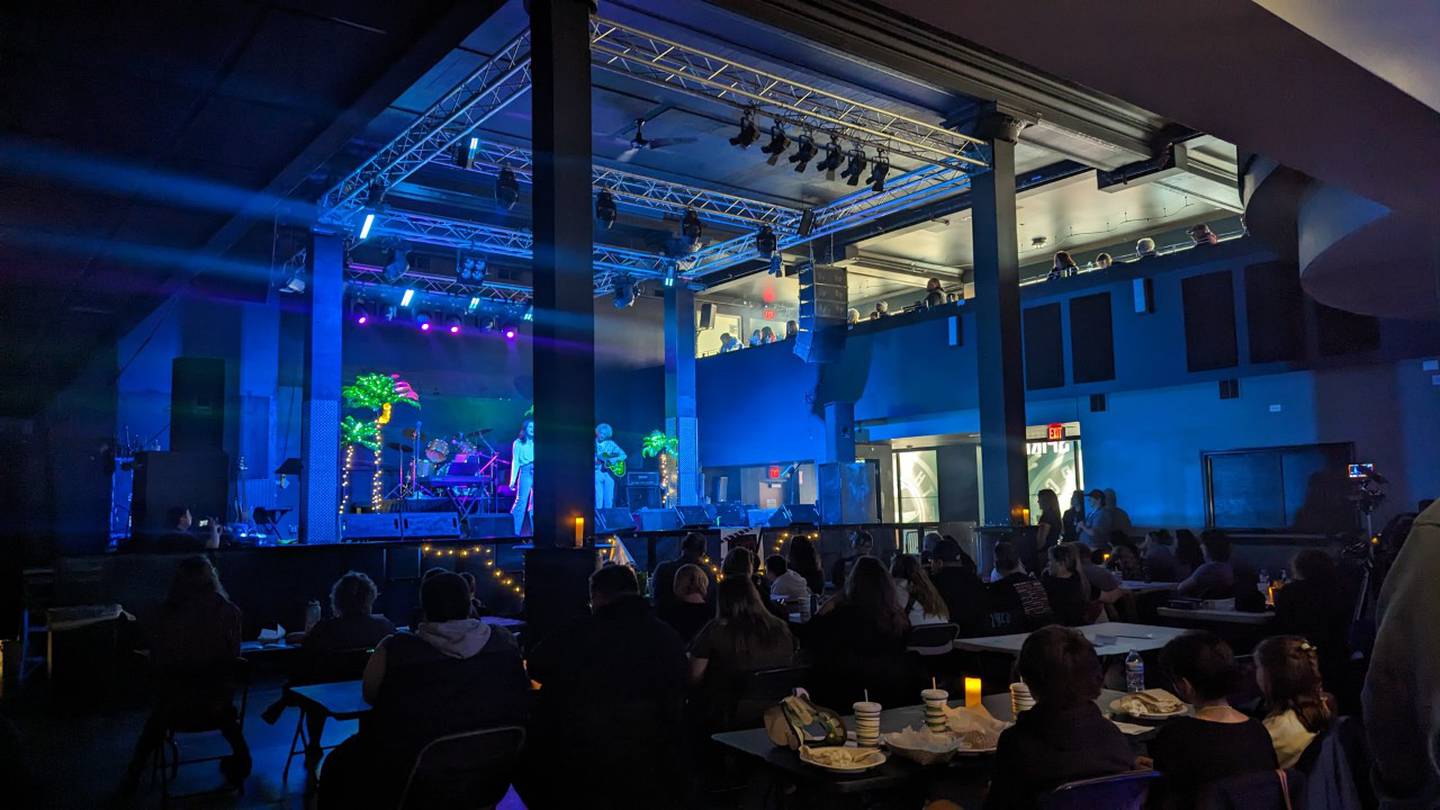 Minogue said and Heather King of Simply Music Studios in New Lenox became co-coordinators of The 815 in 2015. In 2019, they approached The Forge "on a whim" as a possible venue for the kids.
She and King are grateful to management of staff for the use of "an amazing venue" and support of the event, Minogue said.
"We thought The Forge allowing us to use their space was probably pretty slim. But they said, 'Yes,'" Minogue said. "And we've been there ever since."
Kids sign up to perform in advance, according to The 815 website. Some months have themes, such as duets, hair metal, one-hit wonders, movie soundtracks or holiday songs, The 815 website said. And some months, performers are able to choose, The 815 website said.
Minogue, owner of StagePlay: Musical Theater for Kids!, said she's built her career on working with children in musical performances. The experience is valuable for them, even if they don't pursue a career in music, she said.
"It's the confidence that they're getting," Minogue said. "I just see the hard work they put into it. And it does not come easy to some."
Ava Brownlow, 16, of Plainfield, said confidence is definitely the main benefit she's received from participating as a vocalist in The 815, singing pop ballads and "slow, soft songs."
She recalled her nervousness the first time she performed at age 14 but said "everyone was super supportive" and that she's made some wonderful friendships, too. Ava Brownlow said she also plays a bit of guitar and ukulele and is just starting piano and hopes to use all her skills one day as a music therapist who helps kids that struggle.
Ava Brownlow's mother Dianne Brownlow of Plainfield said the opportunity for Ava Brownlow to perform on a stage where professional musicians performed has really helped Ava Brownlow hone her talents.
Dianne Brownlow said she is very happy with The 815.
"I can't say enough good things about them," Dianne Brownlow said.
Jeremy Kollross, production manager at The Forge, said running sound for The 815 actually led to his current job, since he became connected with The Forge due to his running sound for The 815.
Kollross said he learned Minogue and King needed someone to run sound through Alby Odum, his former professor in the Digital Audio Recording Arts program at the University of St. Francis in Joliet.
So Kollross was happy to help, considering he had his own sound equipment, the knowledge and he was a "hungry college kid looking for work," he said. And the experience is great for the kids, since they gain experience at a higher level of performance, he said.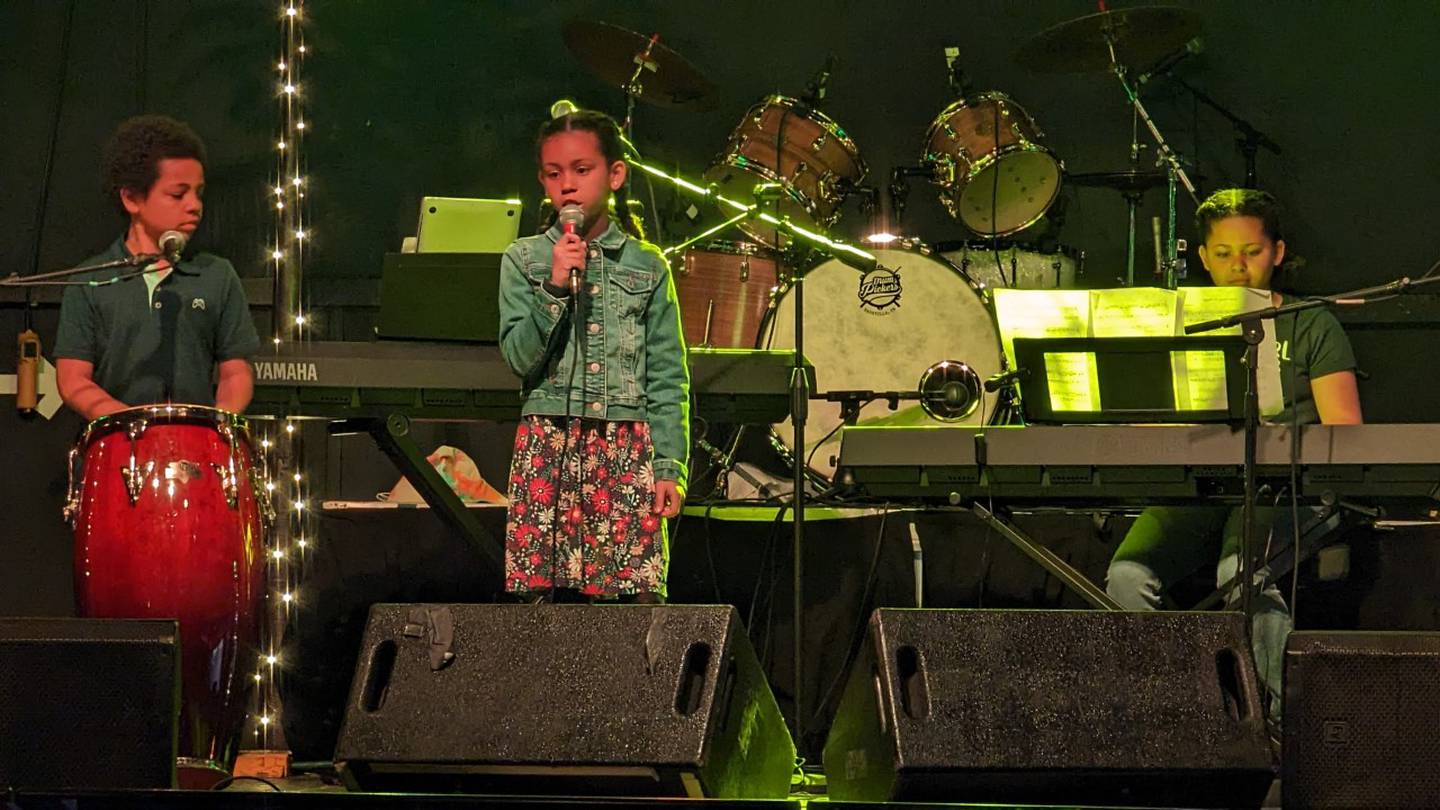 Minogue said The 815 recently became nonprofit, which said will make it easier for people to donate to their efforts. For instance, Ken Pino of JJP Designs donates his photography, videography and printing services, Minogue said.
She stressed that the entire experience is free for the kids to perform and free for people to attend, even though The 815 does set out a donation box.
But Minogue said she also understands the work required by the house band musicians, learning and playing the music for each monthly event, so Minogue wants to be sure "those individuals are paid appropriately."
"Sometimes we have enough to cover our expenses that month and sometimes we don't. It then becomes difficult," Minogue said. "But Heather and I continue to do it just because we love it so much. We're happy to support the kids."
IF YOU GO
WHAT: 815 Music
WHEN: 2 to 4 p.m. May 28
WHERE: The Forge, 22 W. Cass St. Joliet
INFO: Visit the815music.com.