Authorities looking for a woman who was reported missing in 2021 in Crest Hill have revisited a search area in Rockdale to use a mapping tool.
The new search for Wendy E. Gessing was conducted Saturday on Route 6 in Rockdale, southwest of Joliet and close to the Des Plaines River.
Gessing was 50 when she was last seen on June 12, 2021 at her workplace, Pizzas by Marchelloni, 1603 N. Raynor Ave., Crest Hill, according to the National Missing and Unidentified Persons System. A co-worker said Gessing left in her gray Honda CRV about 4 p.m. June 12, 2021, possibly headed to Joliet.
After almost 2 1/2 years, Gessing has has not been found.
Crest Hill Police Chief Ed Clark said the area has been searched in the past, and police renewed the search Saturday of the area with the use of a mapping tool called SARTopo. He said Saturday that he had no results to report from the search.
The Will County Emergency Management Agency, Will County Sheriff's Office and the Rockdale Police Department assisted with the search.
When Clark was asked if he believed Gessing was still alive, he said, "I don't want to speculate on that matter."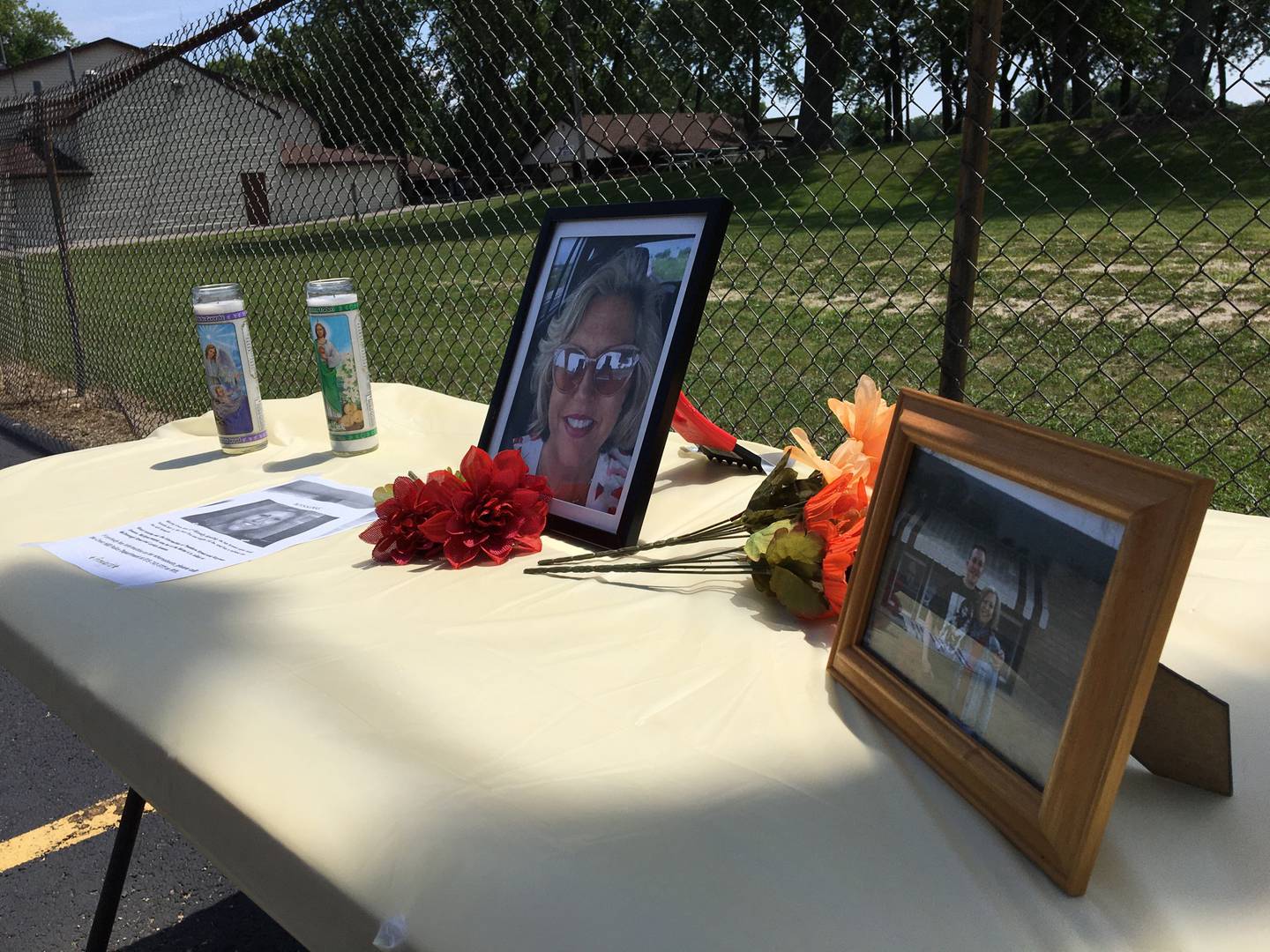 Clark said his department is continuing the search and looking into any area that surfaces in their investigation. Crest Hill police investigators looked into a possible sighting of Gessing in 2021 at a Culver's restaurant in South Bend, Indiana.
"We're not going to leave any stone unturned," Clark said.
Will County Sheriff Deputy Chief Dan Jungles said the sheriff's office had some crime scene investigators assist with Saturday's search in the event any remains were recovered.
Rockdale Police Chief Robert Dykstra said his department was providing traffic control and protecting searchers from getting hurt by any vehicles.
"We're happy to help them," Dykstra said.
He said there was a command van from the Will County Emergency Management Agency, as well as a food and a resource truck from The Salvation Army.
The sheriff's office has provided assistance with the search for Gessing in the past. The U.S. Department of Homeland Security and the Federal Bureau of Investigation also have been involved in the search.
In 2021, Clark said Gessing's phone was found on June 15 in Romeoville, and her gray Honda was found two days later in the 400 block of Buell Avenue in Joliet. Gessing also was reportedly spotted June 16, 2021, at the Motel 6 at 1850 McDonough St., Joliet.
Gessing is about 5-foot-5 in height and weighs between 130 and 140 pounds. She has strawberry blonde hair with brown eyes. Gessing has a sugar skull tattoo on her left forearm, flower tattoos on her left wrist and a Celtic Cross tattoo on her right shoulder.
Anyone with information on Gessing should call the Crest Hill Police Department at 815-741-5111. If they wish to remain anonymous, they can contact Crime Stoppers of Will County at 1-800-323-6734 or at crimestoppersofwillcounty.org.