A former Joliet City Council member is appealing the dismissal of his defamation claim against the city's inspector general.
On Monday, John Schrock, attorney for James McFarland, filed a notice that he plans to appeal the Sept. 6 dismissal of his client's lawsuit against Joliet Inspector General Sean Connolly. Public officials and entities in Illinois typically are afforded immunity from defamation lawsuits under what's known as the state's Tort Immunity Act.
The 3rd District Appellate Court in Ottawa will consider McFarland's appeal of Grundy County Judge Gary Dobbs' ruling that Connolly had absolute immunity from McFarland's defamation claims.
"We feel that's our strongest case," Schrock said Thursday.
Schrock is not appealing McFarland's defamation claims against either former Joliet Mayor Bob O'Dekirk or the city of Joliet. Schrock had conceded Dobbs' dismissal of McFarland's claims against O'Dekirk on the grounds that he had absolute immunity from defamation.
McFarland's March 23 lawsuit claimed that Connolly defamed him by accusing him of participating in a criminal conspiracy against O'Dekirk. The lawsuit said Connolly had no ability to investigate a private citizen such as McFarland, who resigned from the City Council in 2016 and had no ties to the city.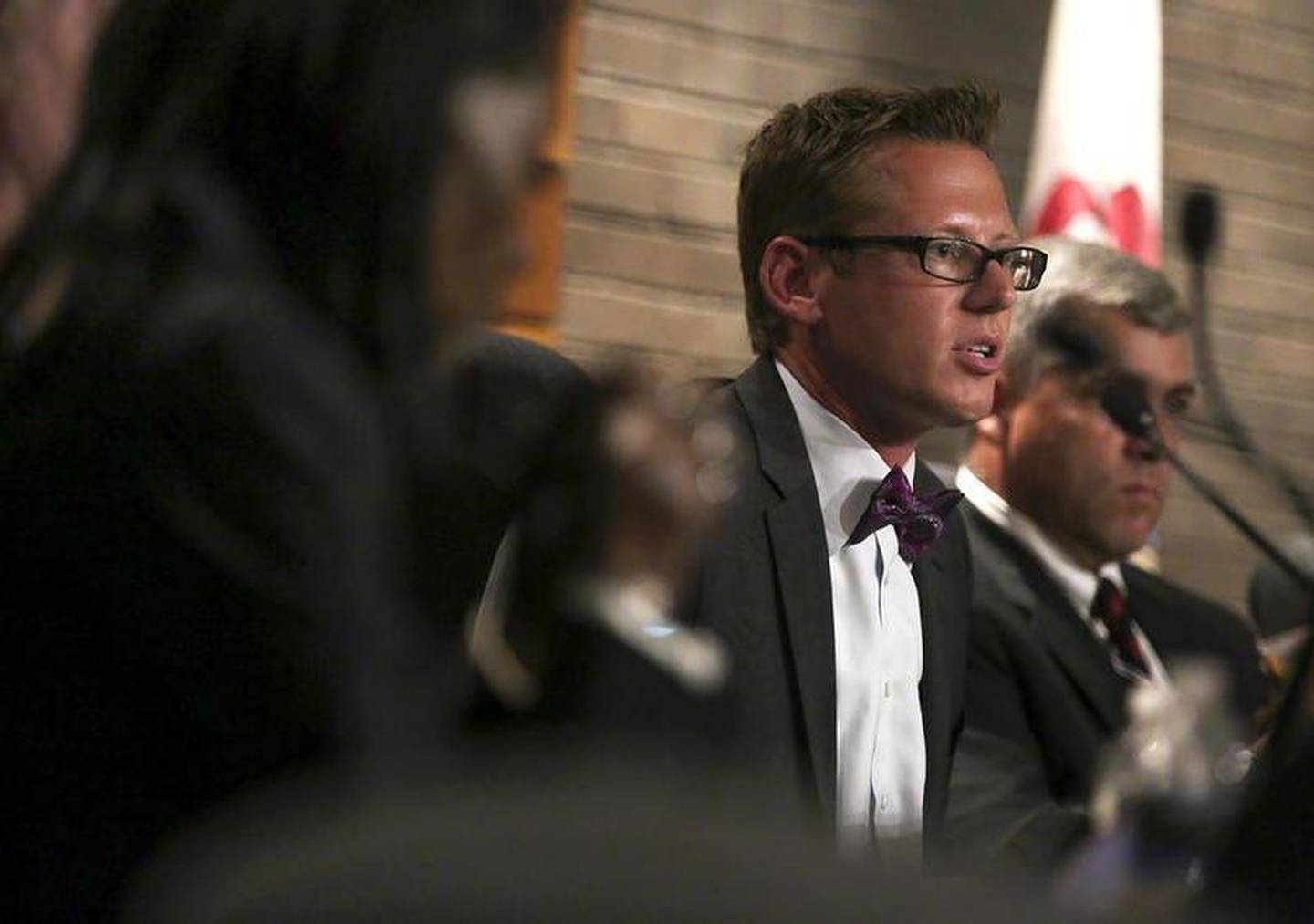 Schrock has argued that Connolly has no such immunity because his office is void and he was not properly retained by the city manager.
On Thursday, Schrock said the city recently amended its inspector general ordinance to "comply with Illinois law."
In a 6-3 vote, the Joliet City Council voted Sept. 19 to put hiring and firing authority over the inspector general in the hands of the city manager instead of the mayor and City Council.
At the meeting, interim corporation counsel Todd Greenburg said the inspector general ordinance needed to be changed because it is not only "inconsistent with state law, it's inconsistent with your own code."
"And it violates the prohibition that says City Council members are legislators, they are not executive officers," Greenburg said.
Will County State's Attorney James Glasgow and Illinois Attorney General Kwame Raoul have mounted legal challenges to Connolly's office in a separate ongoing case in which Connolly is suing the Illinois State Police.