Maya Sands went into her first college volleyball season at UNLV just wanting to make a difference for her team.
She'll have the same goal going into her second season, at a different school under different circumstances.
The 2022 Rock Falls grad is transferring to Missouri for next season, after spending her freshman year as the starting libero for the Mountain West Conference champion Rebels.
Sands is following coach Dawn Sullivan, the MWC Coach of the Year for the second time this past fall, who is leaving UNLV after five seasons to take over at Mizzou.
"One of the main reasons why I committed to UNLV was because of Coach Sullivan, so when she called me on winter break to say she was taking the Missouri job, it took me by surprise," Sands said. "I absolutely loved UNLV, and we had a great season, but I decided I should see what my options were and went into the transfer portal; I could still make the choice to come back to UNLV, so it wasn't going to hurt to see what was out there."
After entering the portal, coaches were able to contact Sands and sell their programs. So for the second time, Sullivan made her pitch to Sands to essentially re-recruit her to a new school and a new opportunity.
Sands said the call from the coach and the offer on the table – plus the opportunity Missouri provided – made the decision much easier.
"Coach reached out to me and said she really wanted me to come with her to Missouri and help her try to rebuild their program," Sands said. "She gave me a great scholarship offer – much better than at UNLV – so that was a big piece for me. Also, it's much, much closer to home, so a lot of my family can come see me play and I can drive back to see them instead of having to fly. And it's in the SEC, too, and it's always been my dream to play in a Power 5 conference.
"So looking at the pros and cons of it, Missouri just had a lot more to offer, even though I still really loved UNLV and I'll miss it a lot."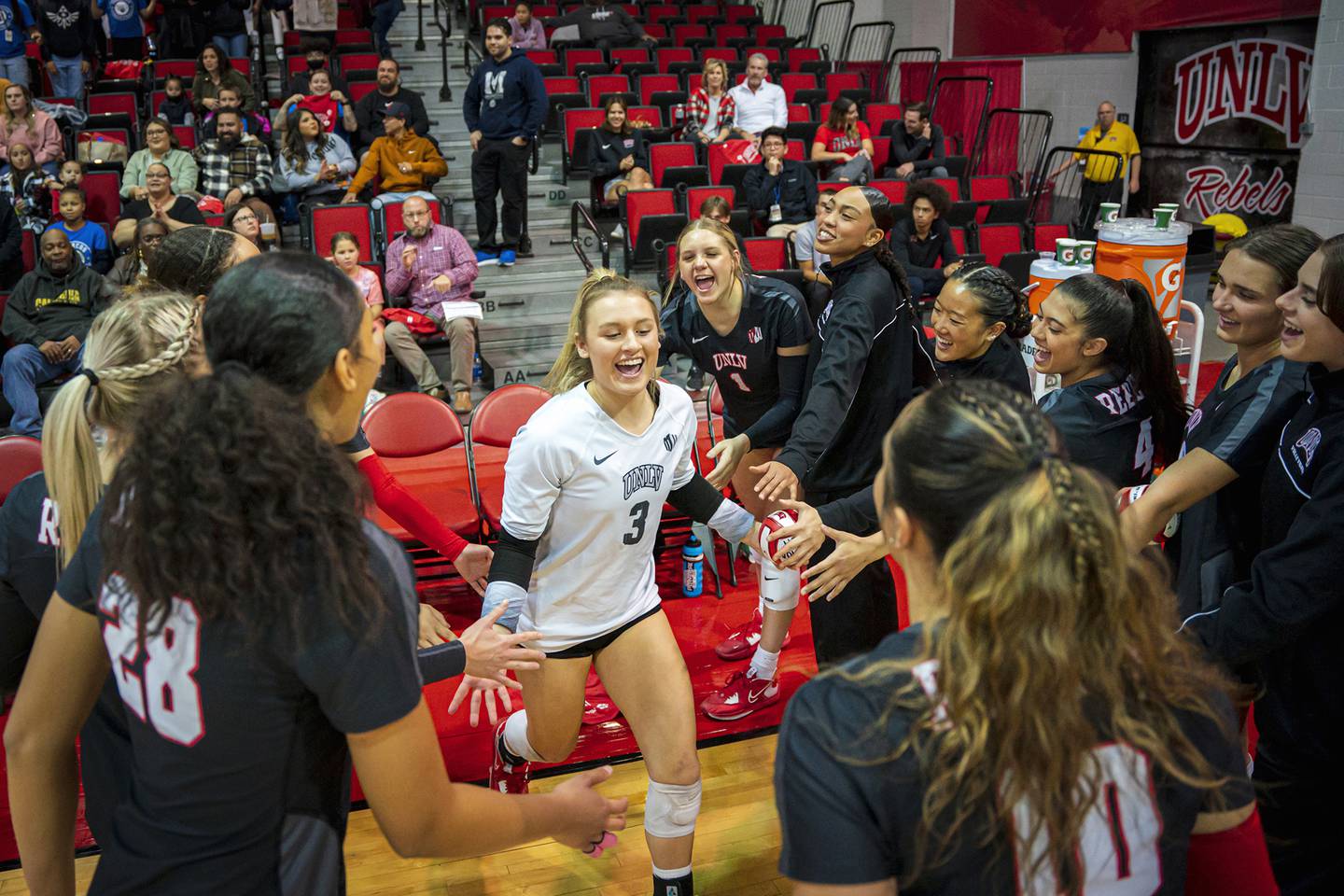 The Rebels will likely miss Sands, too. As a freshman, she led the team with 412 digs and 30 aces, and was second with 111 assists as one of only two players on the team to play all 112 sets on the season. She earned the starting libero spot early in the season, and credited hard work before the season even started with giving her a leg up despite being in her first season.
"Coming in I didn't know what to expect, so it went through my mind to come in and scope out the other girls at my position. I knew I'd have to grind and work my way to earn that spot, and that's what I did," Sands said. "I was in the gym a lot during the summer, even though we couldn't have real practices, but I just wanted to get reps and get in the weight room to prepare for the season.
"Once we started nonconference matches, Coach played around with the lineup to see how all the liberos fit in with each lineup, and after a couple of games, she started me. I just knew then that I felt like I'd probably start most of the games, and I just kept trying to prove I was the best person for that spot."
Sands said the coaching staff was up front and "really good with being very verbal" with each player about their role. Once she got a few starts and the coaches voiced their thoughts to her about her being the starting libero, it confirmed what she already suspected about winning the job.
She was just one of the pieces for a loaded UNLV team. A couple of other players came onto the roster before the season, including Texas transfer Jhenna Gabriel at setter and right side hitter Thea Sweder, who returned for her fifth season. And in her second season after coming from a Florida junior college, outside hitter Isabel Martin became a force to be reckoned with.
UNLV won the MWC regular-season championship for the second time in three seasons, with Martin winning conference Player of the Year honors and Gabriel being named Newcomer of the Year. Sullivan was named Coach of the Year for the second time, after winning it in the spring of 2021.
"I felt like we'd be pretty good in conference, because they've been near the top the last couple of years, and we had a lot of players returning – but I didn't know we'd be as good as we were," Sands said. "We had a lot of people who really helped contribute to the team, and everything came together for a really great season."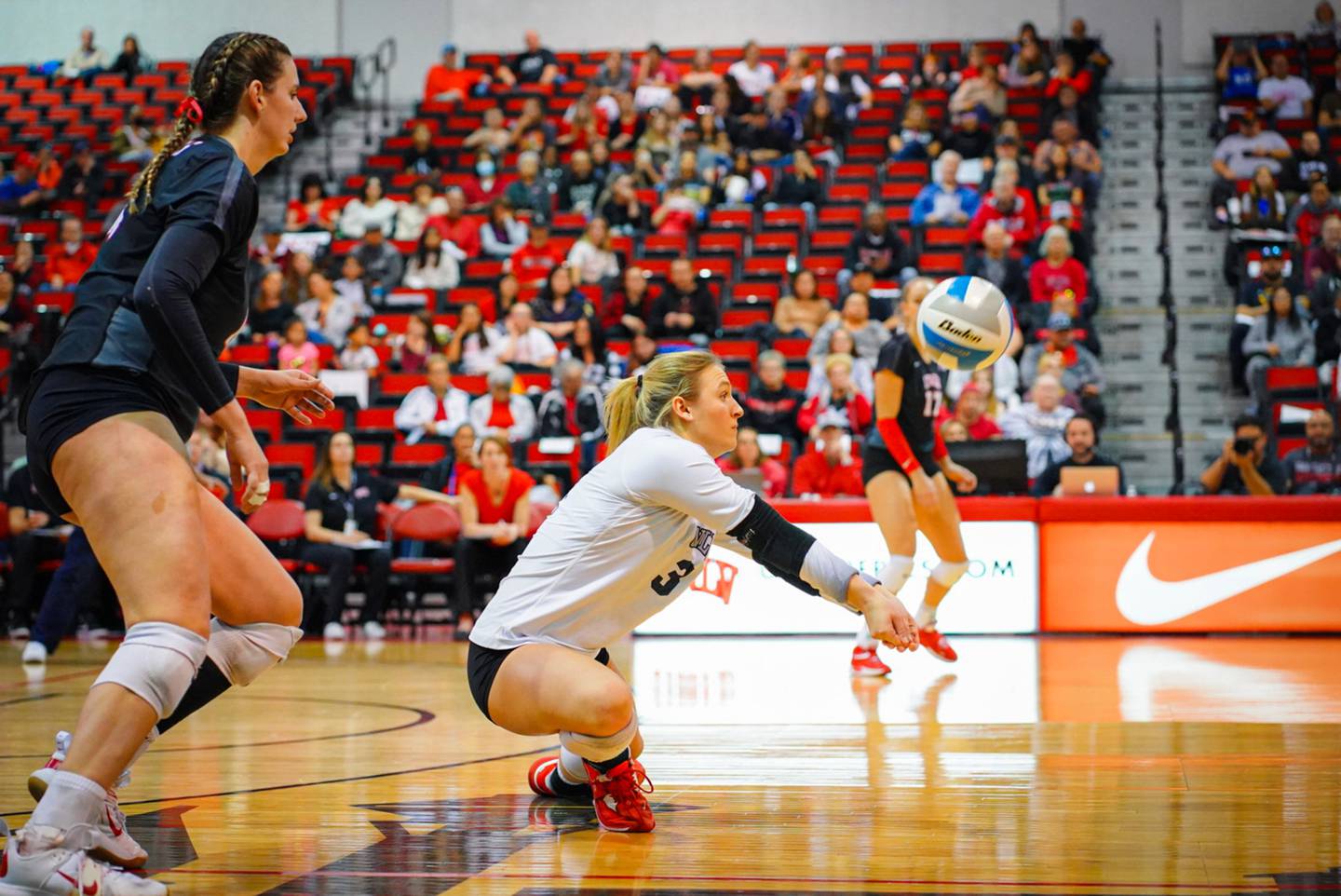 It didn't take long for Sands to feel comfortable with her teammates or her starting role. Always a hard worker and confident player, she also loved the attitude her team took each and every time out on the court.
"Honestly, we played with a lot of confidence. We didn't go into games that nervous; we just wanted to go out and play our best, because we knew that was a high level," Sands said. "I thought we had really good composure all year, and it was really cool to be part of that.
"I came into college wanting to just play my best and whatever happens, happens. To be a starter and play for such a good team was amazing."
The Rebels earned an NCAA Tournament berth, but it was after some nerve-racking moments. After winning the regular-season title, UNLV was upset in the semifinals of the MWC tournament. With only the tournament champions getting an automatic bid, the Rebels were at the mercy of the selection committee.
"It was hard because not only were we disappointed to lose in the conference tournament, but we had to wait to see if our RPI was good enough to get into the NCAA Tournament," Sands said. "Luckily it was, and watching the selection show, it was really cool to see the UNLV name pop up on the screen in the bracket.
"I always watched the tournament growing up, and to get the chance to be on a team that made it there, and to be able to play in it, was just amazing."
The Rebels lost in the first round, but it gave Sands a taste of what she'd always dreamed of. It's something she'll cherish and remember fondly for the rest of her life.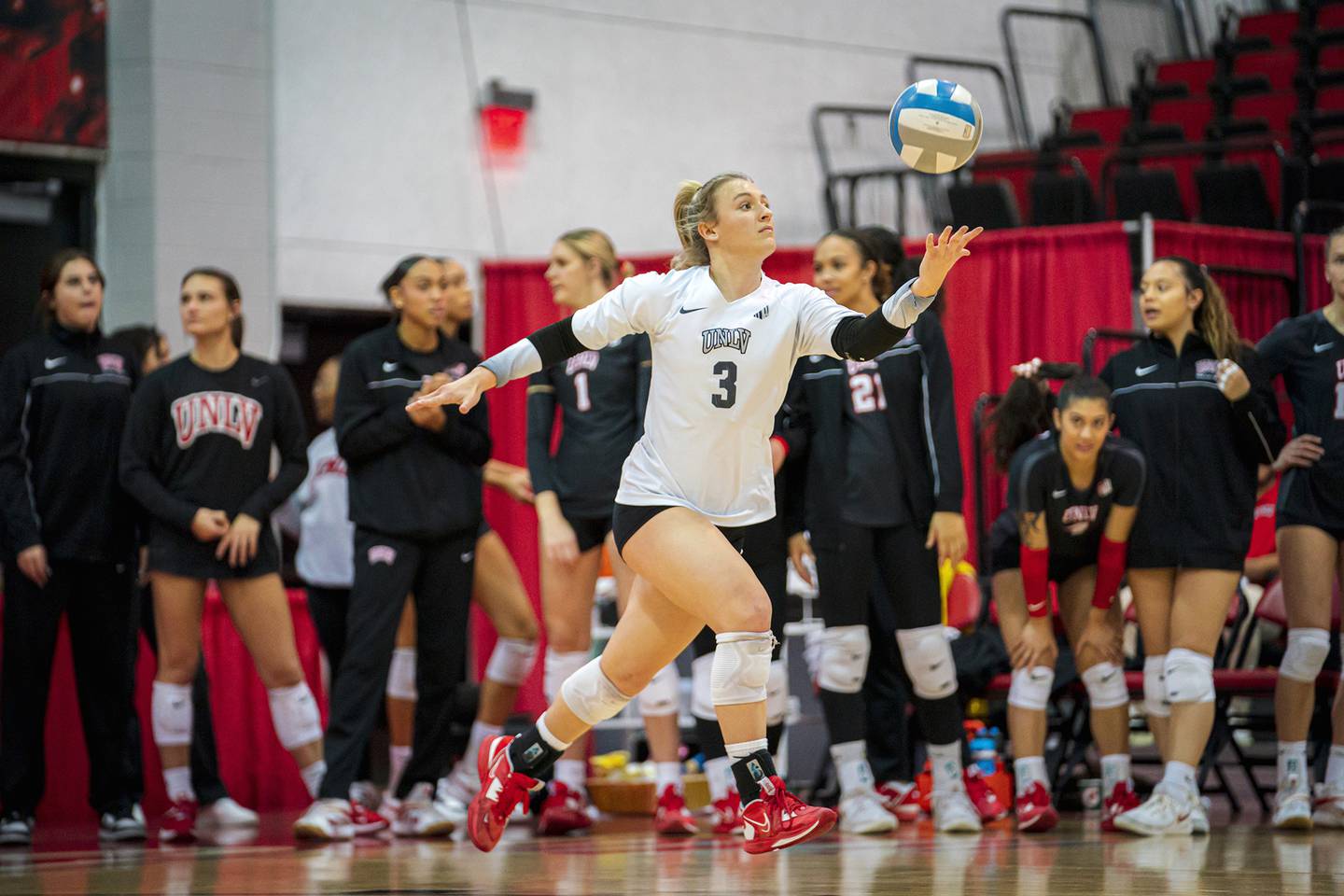 It's also going to serve as a goal for her at Missouri. The Tigers are in a much different situation than UNLV, a program struggling to compete in the SEC and looking for a turnaround.
But that doesn't bother Sands at all. While the success and NCAA berth with the Rebels made for a fun freshmen year, she knows the road will get tougher this season – but she's looking forward to the challenge for herself and her new teammates.
"I definitely understand going into it that it's going to be a lot different," Sands said, "but I think it's going to be really special to be part of a rebuild, and helping contribute to a program to get to that point where UNLV was last season. We'll be seeing better competition, and it's really cool to be there at the start.
"I trust my coach; she came to UNLV and completely flipped it around, and I think she's going to work her magic here. If she can get some good pieces out of the portal or through recruiting, we could be really good."