MT. CARROLL – Shimer Square, a housing and business incubation development on a former college campus, is receiving a $1.5 million Rebuild Illinois capital grant, Gov. JB Pritzker said Tuesday.
For the Rock Island Economic Growth Corp. – the nonprofit overseeing the Shimer Square project – the announcement was the green light it needed.
"We can start the closing process on the financing, so we can then start construction," chief financial officer Cindy Berg said.
The first phase of the project costs $12 million.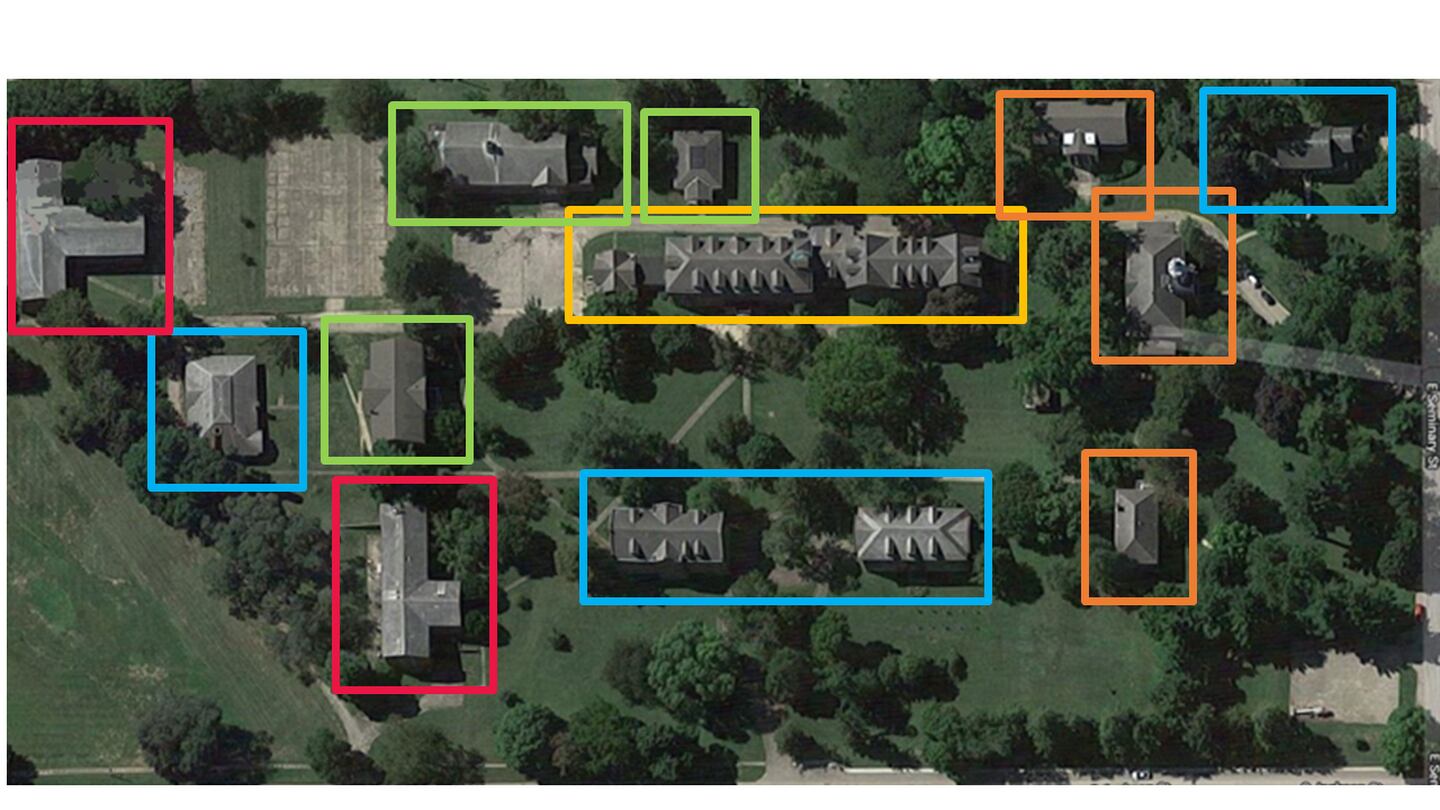 Closing could take 60 to 90 days. Then it will be Russell Construction's turn to start the rebuilding process.
"We're creating both housing and business incubation over a period of time," Berg said. "Eventually, we'll renovate the entire 14 acre campus."
In this first phase, Bennett Hall and Hathaway Hall will be adapted into 37 units of rental housing.
Berg said that one of the project's objectives is to provide residences for corrections officers working at Thomson prison. Recently, the prison has worked to alleviate its staffing shortages; it was recently granted direct hiring capabilities and approval to offer retention bonus to new workers.
Meanwhile, Sawyer House will be converted into a resource center for entrepreneurs, homeowners and renters.
The construction process could create and support 271 jobs, GROWTH anticipates.
Berg said this project is a little different from others GROWTH has done in the past.
"Normally we don't receive a whole college campus to rehabilitate," Berg said. "We work with a building or two in close proximity. This is a larger project. A unique project."
The campus' existing buildings were built between 1903 and 1957. It was founded as Mount Carroll Seminary in 1853, became the Frances Shimer Academy of the University of Chicago in 1896, then France Shimer Academy and Junior College in 1932.
The site became Frances Shimer College in 1942, then Shimer College in 1950. It has been known as Shimer Square since 2019.
The second phase will begin soon, Berg said. The $18.5 million second phase includes the conversion of McKee/Hostetter and Dazendorf Halls into 51 housing studios. There will be one-, two- and three-bedroom suites. The largest studio apartments will have 1,125 square feet.
The project calls for a community room, game room, library, walking path, community garden, bike racks, picnic tables and outdoor grill area.
The second phase costs $18.7 million and will create 200 construction jobs.
The 11 projects identified by the state Department of Commerce and Economic Opportunity received grants totaling $16.5 million.
"These projects are focused on supporting key, long-term economic development priorities for our state – and doing so with an eye for boosting investment in communities that previously were too often overlooked," Pritzker said in a news release.
The other projects include $1.9 million a Chicago-based business hub and development center, $1.4 million for Effingham's water and sewer improvements, $1.2 million for Geneva's electrical substation, $2 million for Monmouth's water system upgrades, $743,000 to elevate Quincy's barge dock above flood stage, $765,000 for a new visitor center and exhibition at Naper Settlement Museum, a $1.6 million medical diagnostic machine in Jefferson County, @2 million for Omni Ecosystems' green infrastructure and business incubator in Chicago, $1.9 million for YMCA facility in Ottawa and $1.25 million for a bike path connector in Schaumburg.