CHADWICK – At one time, Laura Readdy's professional life was not a pretty picture.
The Chadwick resident worked in an office where she ordered paper, was responsible for some printing, and other tasks that paid the bills but was less than fulfilling.
Her passion was art, and when Unity Christian School in Fulton had an opening for a part-time K-12 art teacher some 16 years ago. She jumped at that chance.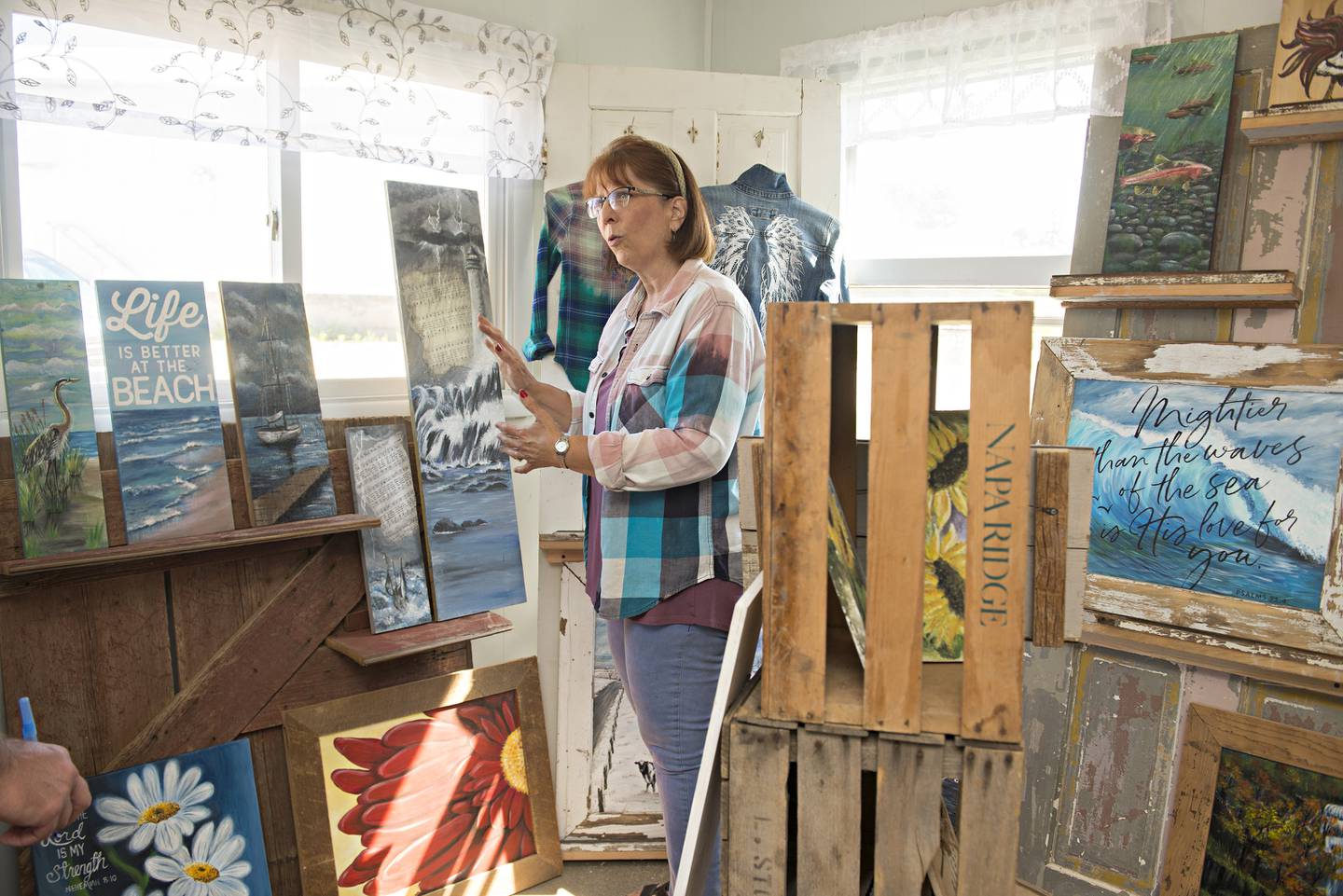 In 2011, she earned a degree in art from the University of Phoenix, then was an art teacher at Milledgeville Elementary School for 7 years before moving over to the West Carroll Primary School in 2020. She will soon be entering her second year teaching art at the K-5 level.
Now Readdy is taking her art game to another level by opening Inspired Painting Parties & Artsy Gift Shop. It is located at 57 Main St. in Chadwick, in a building that was once a seed and feed store. She began renting the building on June 1. Her grand opening was Saturday.
"It's something I've wanted since I was in my 20s, and so finally it's sort of a dream come true," Readdy said.
A painting party is just as it sounds. A group of people — mostly women, but occasionally some men — get together in some locale and create art under the watchful eye and instruction from someone like Readdy. The Inspired Painting Parties site can accommodate up to 20 people.
Reservations and payment are made online by going to inspiredpaintingparties@gmail.com. The group has a selection of paintings to choose from, and Readdy will pre-draw the number of canvases needed for the group. Cost is $35 per person for a 16 X 20 painting, or $20 for a smaller painting designed for children.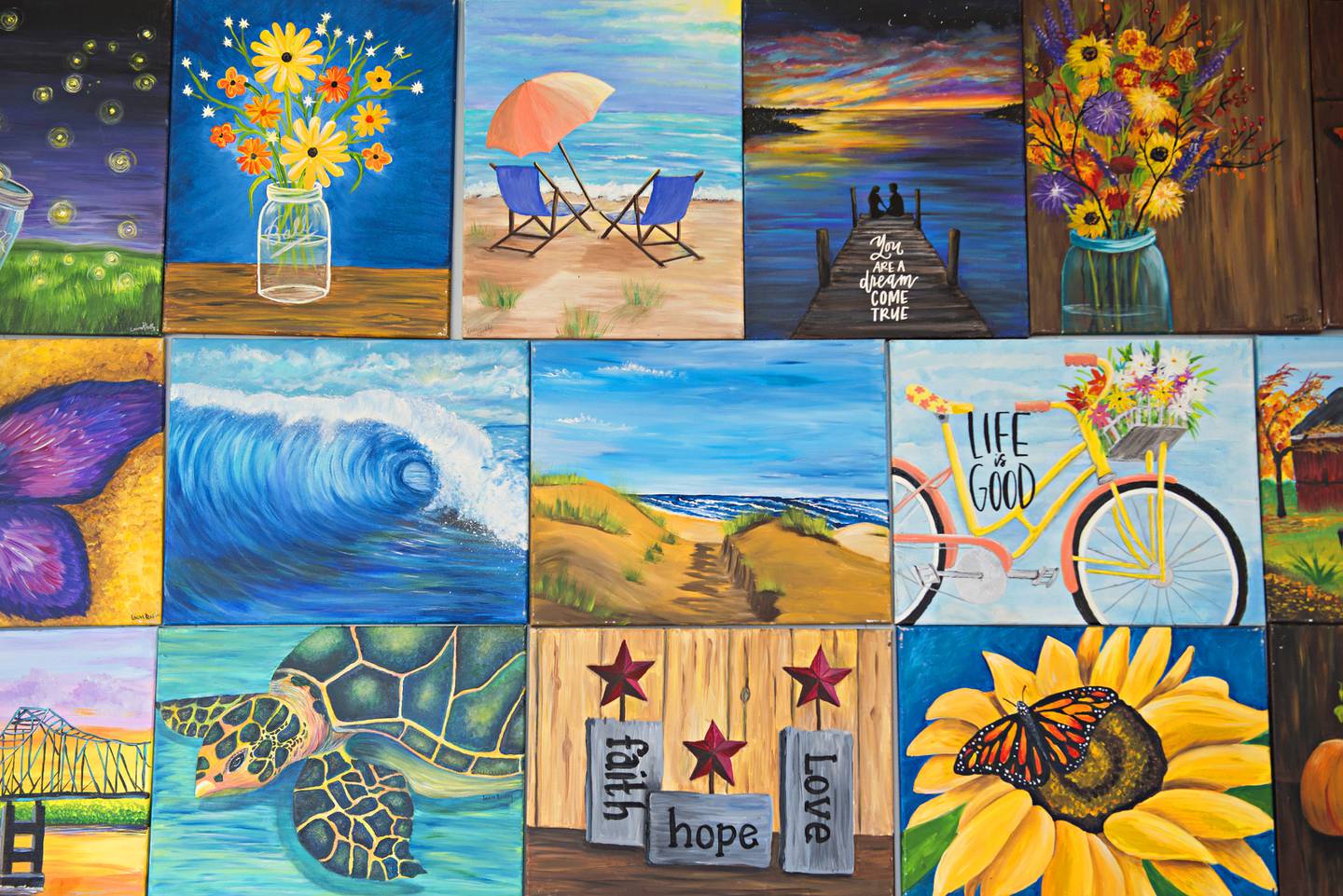 Readdy supplies the paint, aprons and easels, while customers bring their own snacks and beverages. Alcoholic drinks such as wine and beer are allowed.
"I want you to leave inspired," Readdy said. "I want you to go home inspired and happy with your work and proud to hang it on your wall. I don't want you to throw it in the trash. I've heard so many people say, 'I go to painting parties, and then I go home and throw it in the trash.' My goal is that you go home happy and inspired and proud of your work."
Readdy has been doing painting parties for about 6 years, but they didn't have a permanent location. Some were in church basements, others in school rooms, and others in bars and restaurants. Now they can be in Readdy's Chadwick shop, unless a customer prefers a different location, such as a backyard.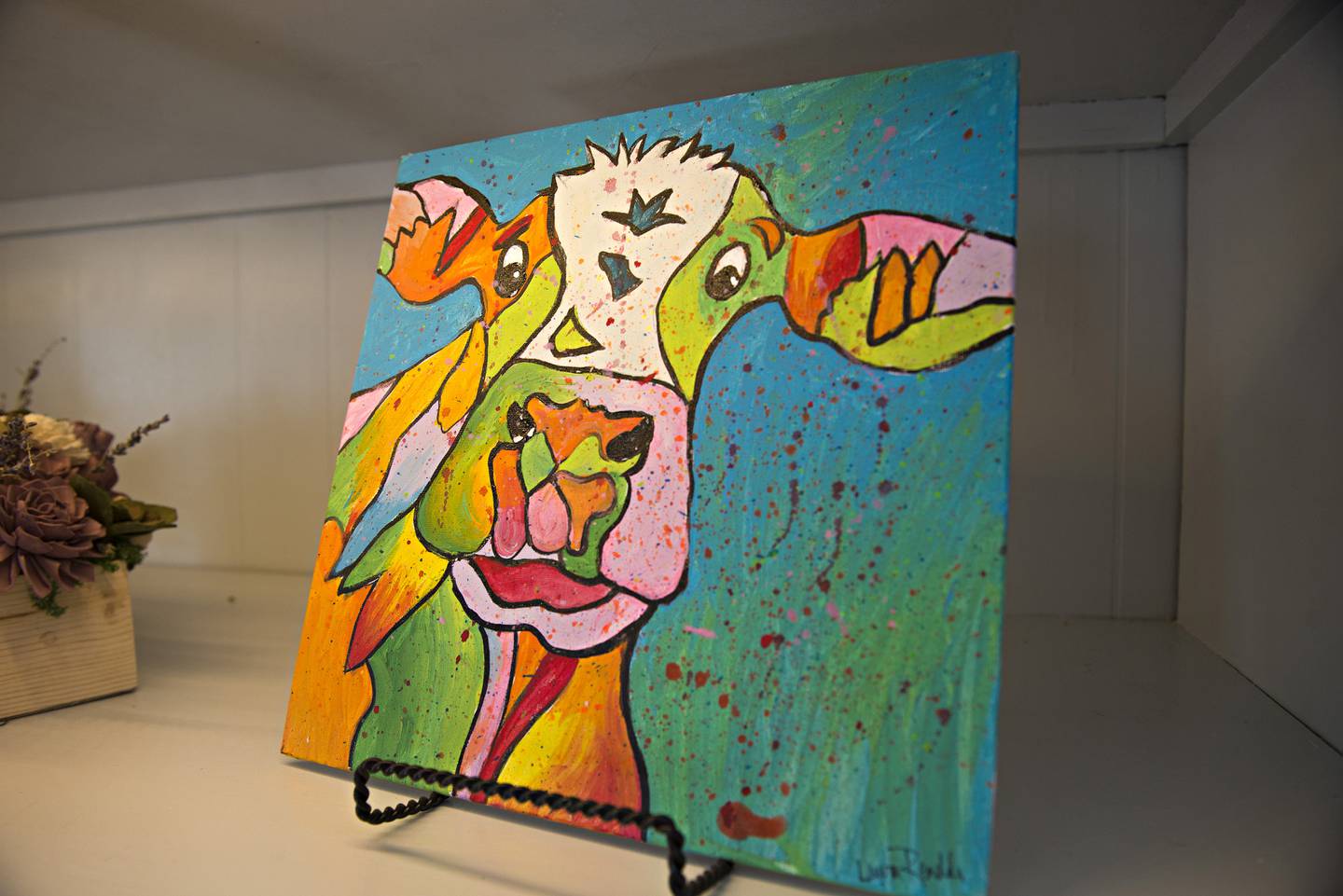 "One of the main things people struggle with is where to have the party," Readdy said. "They don't have a place, they don't a place in their home, etcetera. I thought, 'If I could just offer that, it would be a great service.' When this building became available, I looked into it, negotiated with the landlord, and just took a dive and said, 'I'm going to try it.'"
Readdy already has four painting parties lined up, with the first being on Saturday, Aug. 14. She also will have a booth at the Carroll County Fair in Milledgeville on Aug. 4-6.
Readdy also has conducted art camps for children since 2016. Earlier this summer, she had camps from June 7-25 at three sites: Inspired Painting Parties, Unity Christian School in Fulton, and the Savanna Moose Lodge, and 104 children participated.
"Kids loved it," Readdy said. "I got lots of wonderful comments from parents about how much fun their kids had."
The art camps were such a hit, Readdy is planning now to have them once a month at her new shop. The next one will be Saturday, Sept. 11.
Inspired Painting Parties & Artsy Gift Shop
Where: 57 Main St., Chadwick
Hours: Thursday and Friday, 6 to 9 p.m.; Saturday 9 a.m. to 1 p.m.
Phone: 815-590-4071
Facebook: inspiredpaintingparties@gmail.com